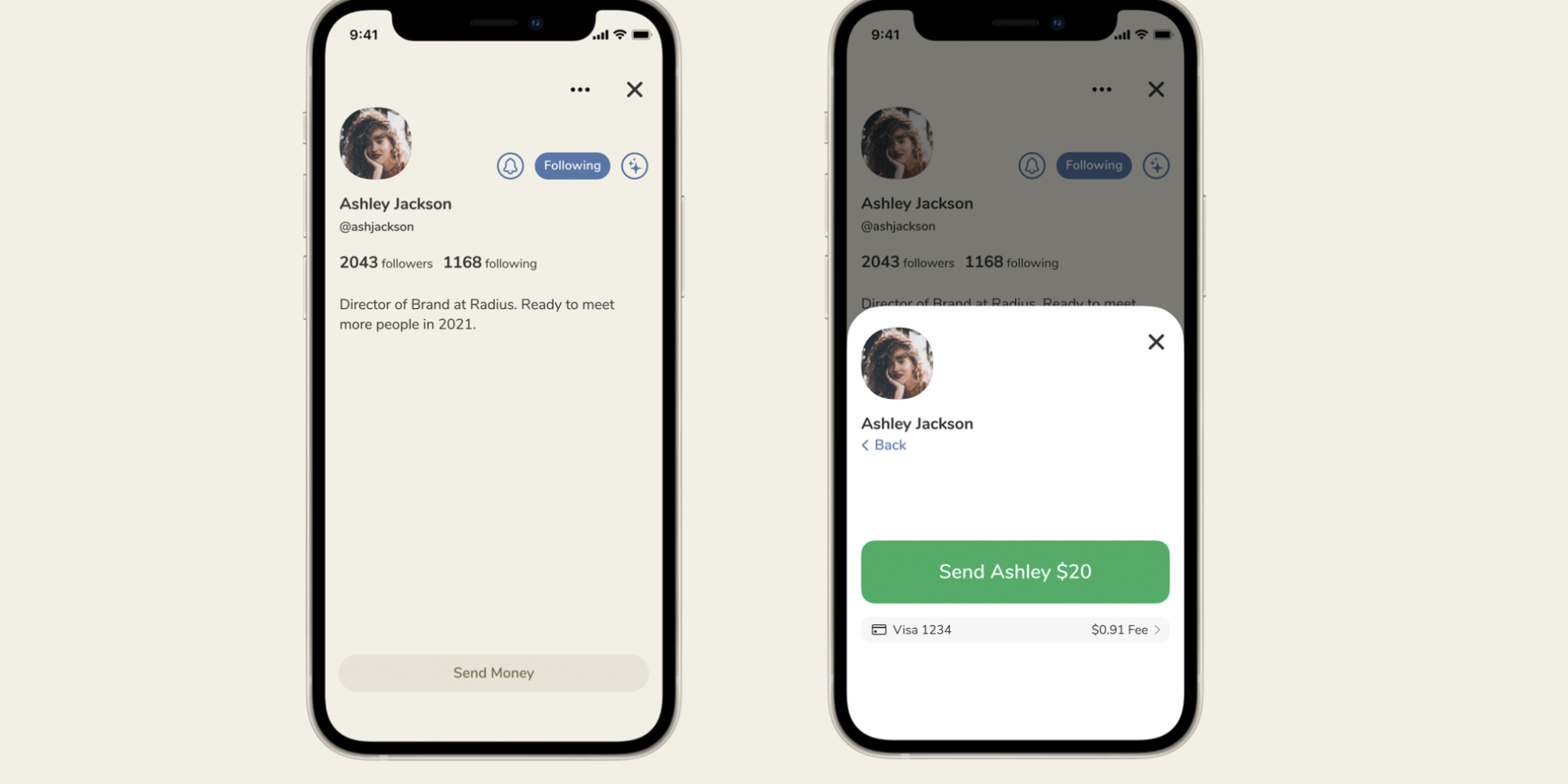 Social Media Audio App Clubhouse Adds Payment Option For Creators
Paid speaking engagements aren't only in-person gigs now. Clubhouse has introduced a program enabling people to send money to speakers on its platform. 
"We're thrilled to begin rolling out Payments—our first monetization feature for creators on Clubhouse," the audio-based social app revealed Monday. "All users will be able to send payments today, and we'll be rolling out the ability to receive payments in waves, starting with a small test group today. Our hope is to collect feedback, fine-tune the feature, and roll it out to everyone soon." Many of the creators in the test group are Clubhouse super-users who are founders of "clubs", similar to Facebook Groups, who regularly host "rooms", Clubhouse's name for its live, audio-only discussions.
The Payments program is presently in beta and restricted to speakers in North America. However, users globally can pay them. On Monday, Clubhouse didn't specify the creators who've been given access to the the feature. They had to update the app to see if it appeared on their profiles. Clubhouse didn't divulge when Payments will become more broadly distributed. 
"I think it's going to be rolled out organically like how Instagram rolled out closed captioning," predicts Jaleesa Jaikaran, a professional makeup artist and founder of The Beauty Room, the largest beauty-focused club on Clubhouse with over 75,000 members. "There are a lot of [creators] that spend a lot of time on their programming, so the rollout will have to be handled responsibly, with care, because money is involved. I'm super excited." Creators like Jaikaran have already dabbled in monetizing Clubhouse. The Beauty Room has hosted so-called "rooms" or places within Clubhouse where people can host conversations sponsored by large beauty companies. Last month, it hosted a nail art trivia night sponsored by polish powerhouse OPI as part of the brand's 40th anniversary.
Jaikaran joined Clubhouse in October and has watched the beauty community on the platform explode in the past six months. "I see monetization on Clubhouse as creative encouragement for users who are actively putting out content on the app," she says. "I commend Clubhouse for really putting the Creators in mind and making such a commendable move for an app that has only been in existence for a little over a year."
Clubhouse users can send payments to creators by linking a credit card to their account. Recipients must have Stripe connected to their Clubhouse profiles. Users sending money will be charged a 2.9% processing fee, which will go directly to Stripe. Clubhouse will take no portion of payments sent to creators. There is no minimum amount for Payments, and 100% of each payment will go to the creator. The Clubhouse feature has been compared to tipping options available on platforms like Twitch, though Clubhouse was careful to steer clear of the term "tipping." 
"The opportunity for in-app monetization levels the playing field for creators and encourages more meaningful engagement."
"The opportunity for in-app monetization levels the playing field for creators and encourages more meaningful engagement," says Schmidt's Naturals founder Jaime Schmidt. "Clubhouse will become another tool in the creator's toolbox and an effective way to diversify their revenue stream." Schmidt and her husband Chris Cantino, co-founders of the consumer fund Color Capital, were early Clubhouse adopters. The pair established Club CPG on Clubhouse, and it boasts over 29,000 members today. 
Cantino predicts the monetization feature will lead to a flood of creation on the platform. "Enabling creators to translate their social capital into financial capital is the hottest trend in social," he says. "Clubhouse deserves a tremendous amount of credit for enabling creators to monetize on platform and for not taking a percentage of their proceeds. It won't be long until Clubhouse mints its first millionaire creator." 
Weekly active users on Clubhouse have skyrocketed to 10 million, up from 600,000 in December. As of February this year, Clubhouse has raised over $10 million and is valued at $1 billion. "Expect the financial incentive to [lure] more celebrity and talent to the app and to stimulate creators to provide deeper value," says Cantino. "Unique use cases will also arise such as exchanging money for time on stage, fans booking one-on-one private rooms with creators for a fee." He speculates other ways Clubhouse can monetize in the future include ticketing for events, unveiling premium creator tools, issuing subscriptions, offering the ability to boost room reach and access analytics, and selling user data. 
Experts say it's too early to determine how much creators can make through Clubhouse, but there are already signs that the potential is significant. "We've seen creators on Clubhouse raise tens of thousands of dollars for charitable causes they care about and pushing hard for using their influence for good," says social media expert and content creator Giselle Ugarte. She has amassed over 24,000 followers on Clubhouse since joining in late December.
Ugarte elaborates, "We've also seen creators promote both digital and physical products, private off-platform coaching and memberships, and there's the new rise and reveal of NFTs that has also contributed to new streams of revenue. A successful Clubhouse creator will be someone who is able to balance business with community as well as time and energy, but, absolutely, one has the power to make Clubhouse a new stream of revenue, perhaps more than their current full-time gig, too."
While Clubhouse fans wait to see who the first millionaires it produces are, their response to the Payments news was ebullient. On Monday evening, participants in a room from Farokh Sarmad, founder of the club "All Things Social Media," lauded the update as yet another unique opportunity Clubhouse supplies creators flocking to the platform. Frequent Clubhouse moderator Nicole Behman, a former Hollywood Reporter writer with 146,000 followers on Clubhouse, says, "If it wasn't for Clubhouse, there are people I would not have been able to interview. Farokh has done rooms with Snoop Dog and Calvin Harris, people I've been floored by. It really has leveled the playing field. That's the beauty of this app."