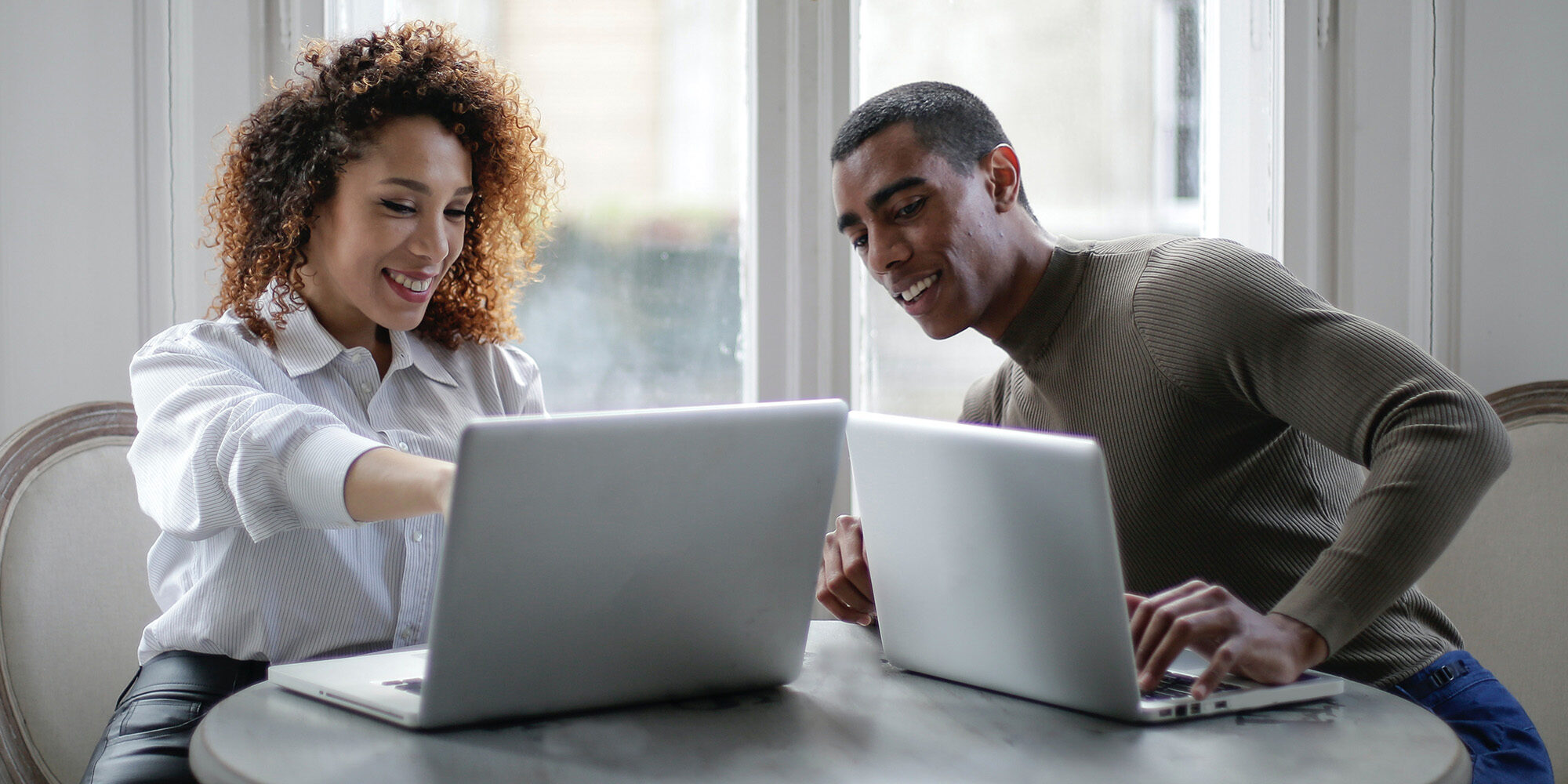 This Week In Social Media: Platforms Address Misinformation And Bullying
It's been a historic week for the United States. Former Vice President Joe Biden, the presumptive Democratic presidential nominee, named Sen. Kamala Harris to be his vice-presidential running mate. Social media was abuzz with reaction to Harris becoming the first Black and Asian American woman on a major political party's presidential ticket.
As the election draws nearer, it becomes ever-present in digital spheres. Social media networks, at the center of election middling in 2016, will undoubtedly be pivotal forces in shaping how the presidential campaign proceeds—and they're trying to turn their influence a positive one. Facebook recently introduced a Voter Information Center to facilitate voter registration, and Twitter stepped up its fight against the noxious spread of misinformation about mail-in ballots.
More than half of humanity now use social media networks, and brands rely on them to grow their businesses. Most businesses don't want to be involved with social media companies that cause the world to be a worse place, and the social media companies realize that. This week, we take note of moves they're making to improve their operations and other social media developments of interest to beauty entrepreneurs.
1. Twitter Tries to change 
Twitter CEO Jack Dorsey joined The Daily host Michael Barbaro on The New York Times podcast to talk about mistakes Twitter has made, and his plans to improve the social media platform. This week, Twitter launched a feature to give users more control over conversations they instigate. Users plagued with spammy bots and malicious accounts can now change their settings to avoid unwanted replies, increasingly the potential of meaningful conversations. Twitter states, "Some people use these settings to have more sensitive conversations about politics and social issues. Those with a lot of followers use these settings to share more feelings, opinions, and personal news." Learn about the settings here.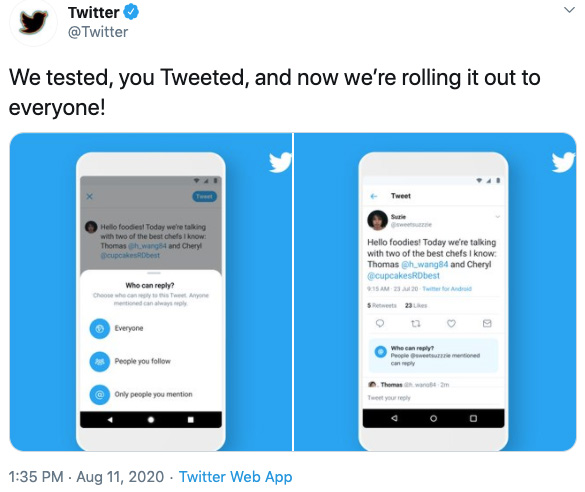 2. Instagram Addresses Bullying
Twitter isn't the only platform attempting to remedy its harmful tendencies. Last month, Instagram debuted a pinned comment feature enabling users to highlight positive reactions and better moderate abusive replies. Instagram marketing platform Later points out brands can leverage this feature and shares four ways, including spotlighting testimonials, to do so. Learn more here.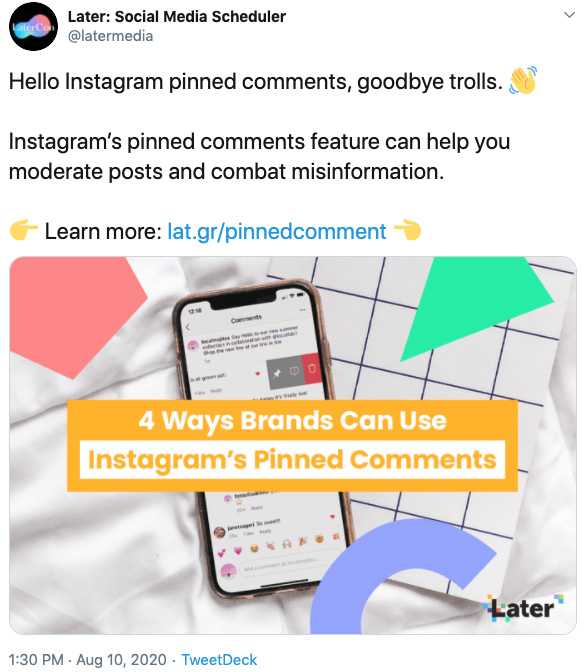 3. PinTeresT Embraces Beauty INclusivity 
This week, Pinterest announced updates to skin tone ranges, its inclusive beauty results search feature, and the addition of new brands to virtually shop and lipsticks to test digitally through augmented reality (AR) try-on. Pinterest explains, "These updates increase the discoverability of beauty products and tutorials personalized to individual skin tone, style, and preference." Skin tone ranges are available in the United States, United Kingdom, Canada, Ireland, Australia and New Zealand for millions of beauty consumers on Pinterest. Pinterest also struck a partnership with video platform Vimeo. Brands can seamlessly publish high-impact social videos made on Vimeo Create to Pinterest. Get the details here.
4. LinkEDIN Promotes Its Relevance 
LinkedIn doesn't want to be overlooked. This week, the business-focused social media network shared a lengthy guide explaining why social media managers should spend time on LinkedIn, and how to tell brand stories on the platform and maximize followers on it. Download the guide here.

5. LaterCon IS COMING
Last year, LaterCon, a free digital conference, drew 60,000 attendees interested in learning about the latest in social media. It's returning this year on Sept. 23. Register here for a free ticket and catch replays from last year here.