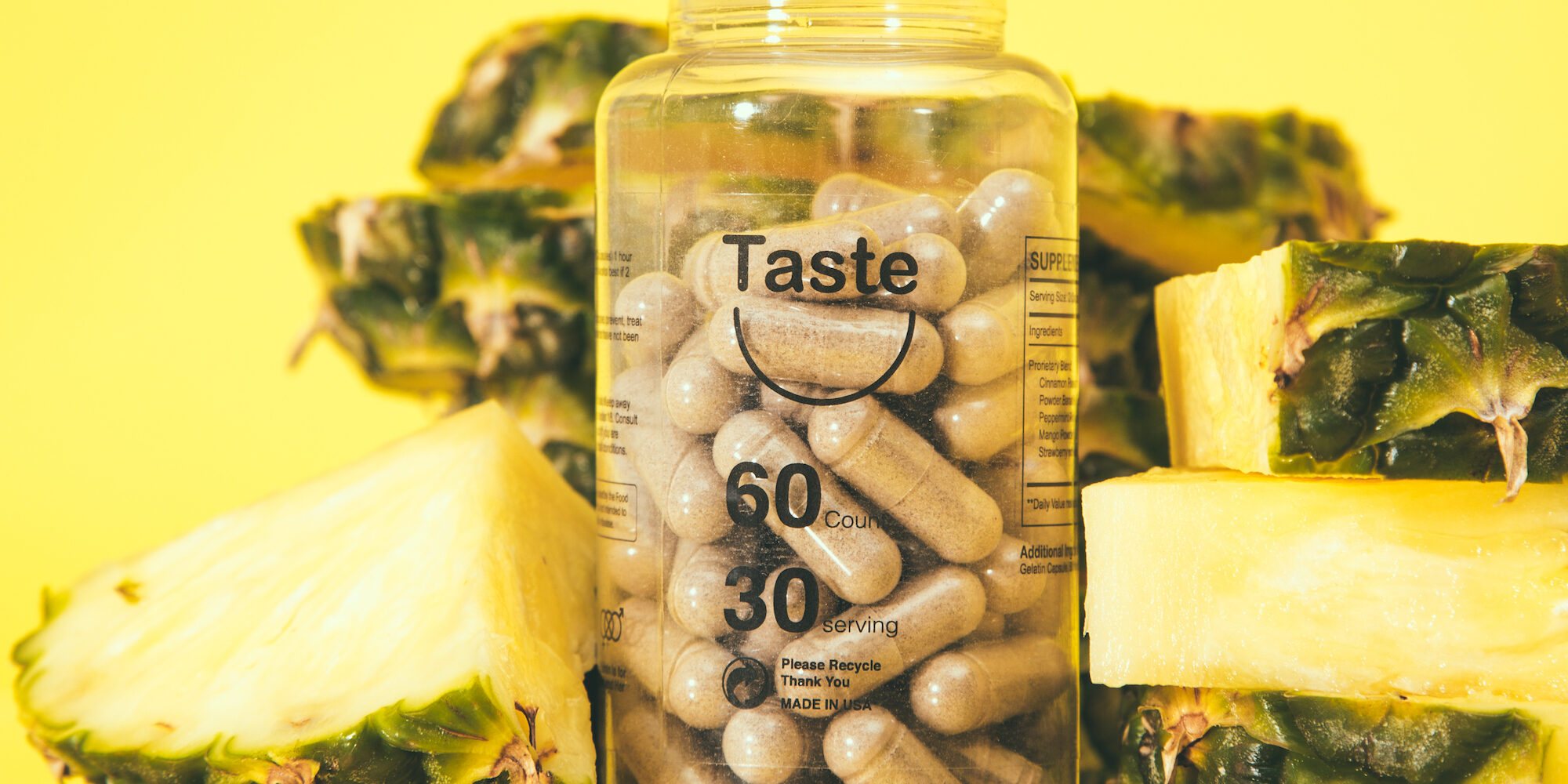 Entrepreneur Brittney Turner Takes On Sexual Wellness With New Venture Taste Vitamin
Brittney Turner is turning her entrepreneurial tenacity from clothing to coitus. 
Eight years after co-founding multimillion-dollar fashion retail phenomenon Sorella Boutique, she's introduced Taste Vitamin, a unisex supplement formulated to sweeten the taste and smell of sexual secretions. A 30-day supply retails for $40 and is available on the brand's website as well as Amazon.
"I've always been very, very comfortable with my sexuality," says Turner. "I wanted to tap into something that I was always passionate about. So, I started developing Taste, and it just ignited a spark in me, the same spark I had when I started my boutique. I wanted to create something that can empower men and women to have those conversations about what's pleasing. How can we make this better? That was really important to me."
It took Turner and her chemist about a year and a half to finalize the formula for Taste, a mix of non-GMO strawberry, mango, pineapple, banana, peppermint, and cinnamon powders. First, though, she had to find someone willing to work with her. "A couple of companies turned me down because my idea was crazy, they were like, 'No way,'" she recalls. "But I had two companies that said, 'You know what? This is genius.'"
The concept for the formula started with an aphorism Turner heard that eating pineapples sweetens below-the-belt secretions. However, going from concept to supplement was tricky. "I went through a couple of trials, and it was not working. [It was] a little bit sour," says Turner. She and her husband were willing subjects for product testing. "We finally created exactly [the recipe] we need. It was like, 'Wow, this really works,'" says Turner. "There was definitely a sweeter taste."
Taste is designed to produce an effect within two hours. There's no need to take the vitamins regularly to build up flavor over a lengthy period. It's similar to, but much more pleasant then, how urine acquires a pungent odor within a few hours of eating asparagus. "We do recommend that you take these daily [for a] better, longer lasting taste, though," says Turner. "It just makes you ready at any time."
The brand's site is its biggest sales generator, but Amazon is a source of discovery for Taste. "My social media platform helps me and allows me to drive sales to my website," says Turner. "Amazon is complete strangers that have no idea who I am, who are now becoming interested in my product." Turner's goal for 2021 is to place Taste in large national retailers such as Target or Walmart. She's also recently launched a weekly podcast with singer William Cassanova called Tasteless Radio, where the duo discuss relationships, culture and, of course, sex. The podcast is sponsored by Taste Vitamin.
"I wanted to create something that can empower men and women to have those conversations about what's pleasing."
In three months, Taste had racked up over 3,000 orders. This month, Turner added Taste Toys, a trio of vibrators, to Taste's e-commerce assortment. "All my adult life I've been a really big fan of vibrators and women embracing that power within themselves and finding out what really satisfies them and pleases them," she says. "As a woman, pleasing myself is just so liberating."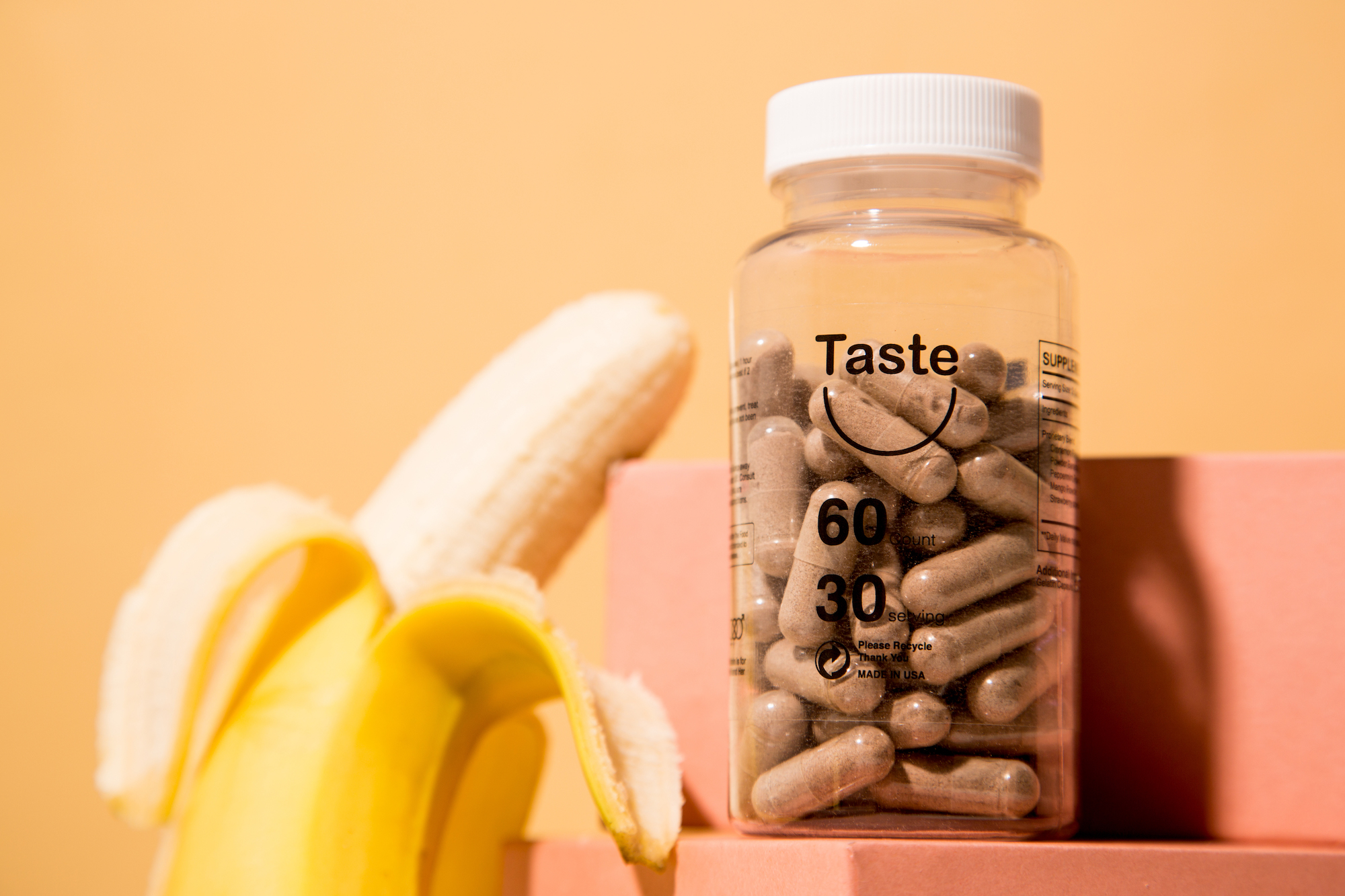 So far, Turner hasn't experienced any negative backlash to Taste. It's not uncommon for unique sexual wellness products to encounter criticism from people claiming they create shame around natural bodily functions. In July, Blossom Brush, a tool designed to clear debris from the vagina post-period quickly disappeared from the market after being roundly condemned by gynecologists, most notably Dr. Jen Gunter, an author and New York Times columnist who is known for lambasting Goop's promotion of vaginal steaming and yoni eggs. Turner is emphatic shame isn't Taste's intention. 
"What I really want people to understand is that in no shape or form am I saying that our natural fluids are nasty or you shouldn't have confidence in the way that you taste or smell," she explains. "But, even myself, I've had moments where I've wondered, 'How do I taste to my partner? How does my partner taste to me?' I'm providing a product that enhances the taste and smell for people."
Turner self-funded Taste Vitamin to get it off the ground, but is open to taking on investment to scale the company down the road. "I want to make sure that I have everything in line and set up 100% first," she says. "That's just the type of person that I am. But, for sure, I would love to talk about investment in the future."