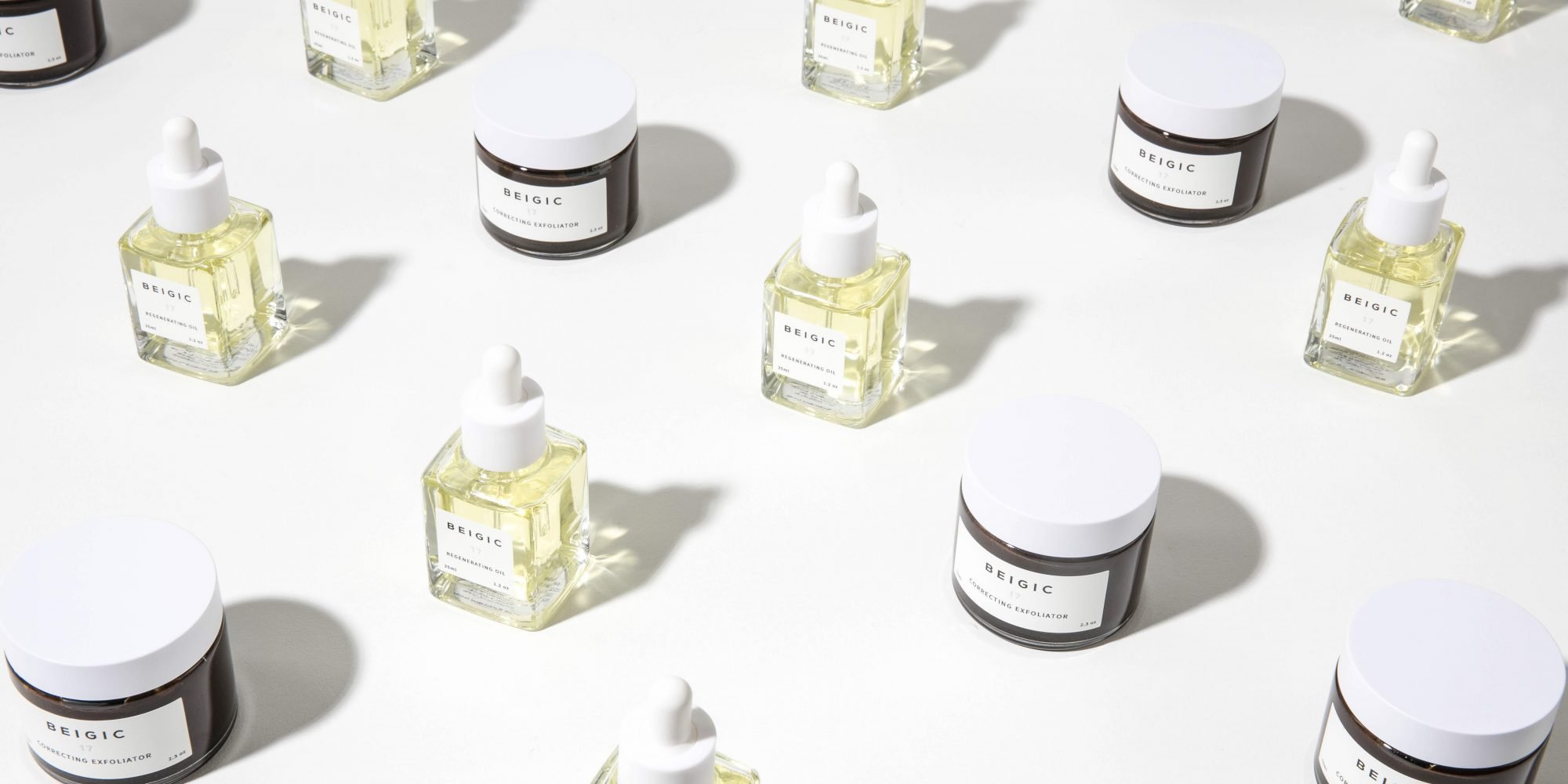 Powered By Green Coffee Beans, South Korean Clean Skincare Brand Beigic Builds Buzz In The US
To Kate Namgung, beige isn't bland. The founder of skincare brand Beigic contends it can encourage people to put down their phones and concentrate on themselves for a few uninterrupted minutes.
"We feel beige is the color that best represents life's little daily pleasures like the soul-warming from morning sunrays or like the relaxing smell of freshly roasted coffee beans. We believe that your daily skincare routine should be enjoyable and therapeutic," she says. "We all have many roles to play in our everyday hectic lives, and it's really hard to find quality time for ourselves. To me, skincare time is always one of the rare and quiet moments when I can completely disconnect from the world of noise and happening—no news, no Instagram, no work e-mails—and entirely focus on myself at the end of a tiring day."
Namgung's days have been pretty tiring lately as Beigic gains momentum. After receiving a $100,000 entrepreneurial grant from the government of South Korea, Beigic launched digitally in December of last year and, in August, landed on Anthropologie's website. While there are no plans to enter the retailer's physical doors currently, Beigic's objective is to perform well enough online to justify a store rollout. The brand is on track to hit $3 million in sales this year and, in 2020, it expects to quadruple that amount.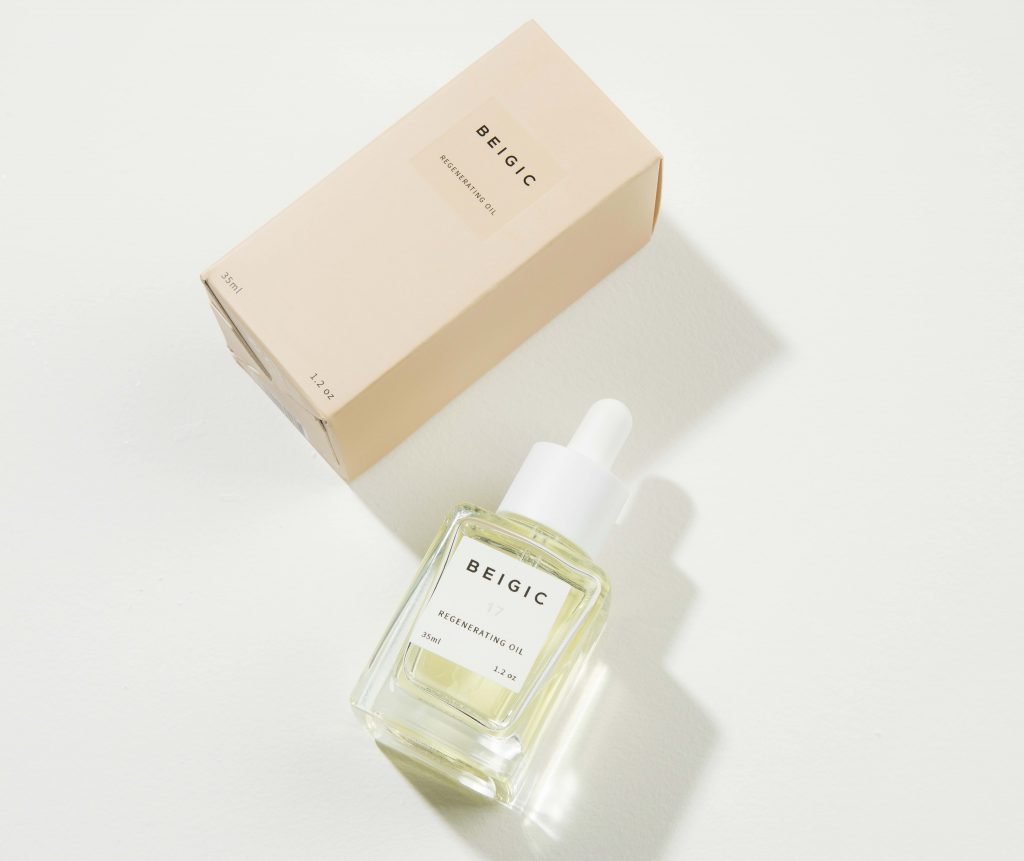 Beigic has been very strategic about its retail expansion. Namgung explains it sought to break into a retailer that could make a significant impact first. She says, "We wanted to team up with a retailer who was known for curating up-and-coming indie brands, who has a strong connection with its audience via social media, and whose consumer approach is not only about beauty, but about lifestyle as well. Anthropologie is the perfect fit for us. We love the cozy ambiance of their store and their curation."
Beigic went live on Amazon almost simultaneously with its Anthropologie debut. Namgung says, "Amazon is a great platform for us to launch in because they do not have a minimum inventory requirement, and we can get customers' feedback. However, we want our customers to see our products and try them, so getting shelf space is important to us."
Beigic is out to ramp up distribution stateside in 2020. Clean beauty retailers such as Credo Beauty, Follain and The Detox Market are among its goal retailers. Namgung says, "We want to work with retailers who can tell our story, who understand and can represent our philosophy on our behalf." The U.S. is its primary target for next year, but Beigic has Europe in its sights, too. France and Germany are major countries of interest for distribution.
"Don't settle on a formula that you're not 100% satisfied with."
The experience of skincare is central to Beigic's philosophy. Soothing scents and silky textures, and simple, yet modern packaging drive that experience. Instead of artificial fragrances, Beigic uses bergamot, geranium and orange essentials oils in tranquil aromas. It was difficult for Namgung to achieve the textures she was after without silicones, but she pushed her lab in Seoul to go above and beyond to perfect the products.
"Don't settle on a formula that you're not 100% satisfied with," Namgung advises her fellow beauty entrepreneurs. "Although some experts might say it's not possible to realize what you ask for, you have to be persistent. Try to break down your one big request into smaller asks, and do one at a time. They will be much more motivated to work with you. And, little by little, you will get what you want."
Beigic's vegan and cruelty-free formulations don't have parabens and sulfates. The hero ingredient is organic, fair-trade green coffee beans loaded with antioxidants, vitamin E, amino acids and, of course, caffeine that wakes up the skin. Beigic gets its green coffee beans from Peru, and they're roasted and ground in South Korea via a method that preserves their purity to ensure active compounds aren't compromised. The brand's facial oil Regenerating Oil and Correcting Exfoliator, a facial exfoliant containing green coffee bean grounds, are its bestsellers.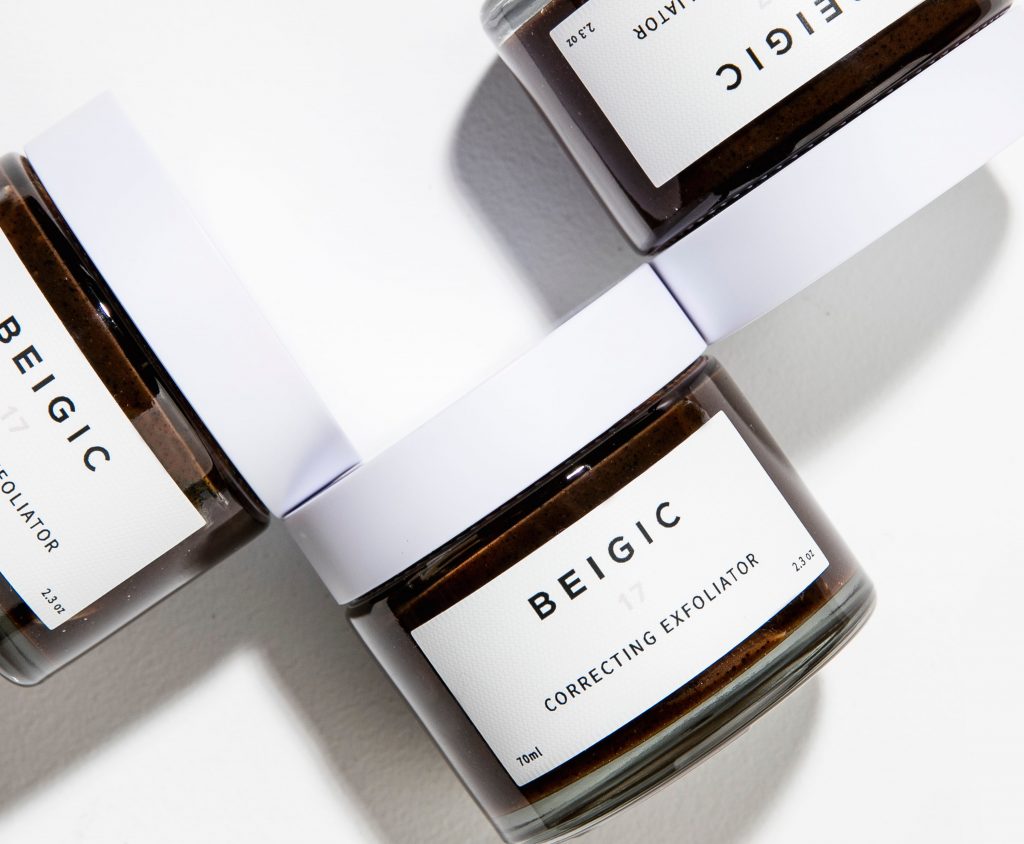 Beigic's exteriors were crucial to its execution. Namgung wouldn't stand by packaging that wasn't worthy of displaying on customers' vanities. She drilled down on minimal and luxury encasements and labels to yield covetable and Instagram-worthy products. The social media platform has been integral to Beigic's spread overseas. With the exception of its bath and shower products, the brand's bottles and jars are glass, and products are placed in recycled paper outer boxes.
This month, Beigic is building its assortment by introducing a scalp scrub and hair mask infused green coffee bean oil. At four skincare products presently, the brand anticipates adding haircare, facial and body care products to its selection to reach 10 stockkeeping units by March 2020.
Beigic's core customers are women ranging in age from their mid-20s to mid-40s that are inclined to environmental protection and personal wellness. "They're well aware of the impact of their consumption choices in their everyday life. And they support brands—beauty or not—who share the same values with them," says Namgung. "And they believe that all of their choices will make a little impact in the world we live in."