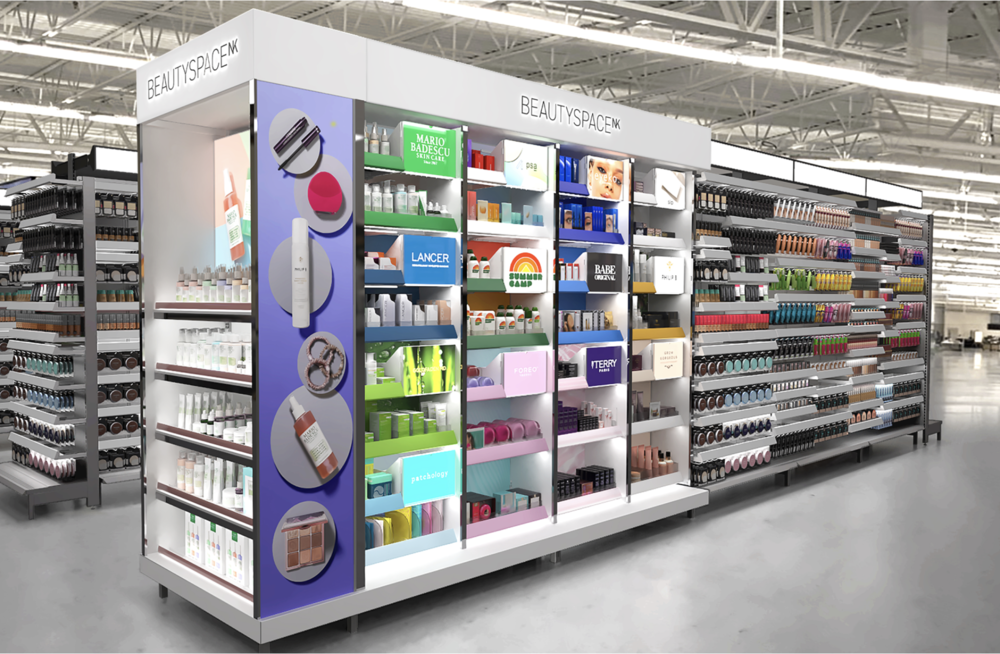 Space NK's North America President On What's Working With Its Walmart Partnership So Far—And Where It Could Head Next
The beauty industry was set abuzz in March when Walmart revealed its partnership with British prestige specialty beauty retailer Space NK on an in-store and online concept called BeautySpaceNK.
Although it wasn't surprising that the megachain would make a play for prestige beauty after its retail rivals Target and Kohl's teamed up with Ulta Beauty and Sephora, respectively, on shop-in-shops, many beauty industry insiders questioned the viability of bringing an upscale international retailer with low name recognition in the United States and high prices to mass-market shoppers.
Noah Rosenblatt, president of North America for Space NK, however, firmly believes BeautySpaceNK is in the right place at the right time. "Walmart will become an even greater shopping destination going forward due to its price positioning and what's going on with economic state of the country," he says. "If BeautySpaceNK is there, we have even more potential to show up for a customer who's looking for more accessibility to the brands that they love."
BeautySpaceNK is currently on Walmart's website and in 250 of its doors. Launched initially with around 600 products from 15 brands, including Lancer, By Terry, Mario Badescu, Patchology and Foreo, its assortment has since swelled to slightly under 1,000 products from 21 brands. Juice Beauty, Virtue and Cowshed are new to its online repertoire.
A private-label brand under the BeautySpaceNK moniker also recently premiered online and in stores with 10 bath and body products. British wellness brands AromaWorks and This Works are expected to be folded into the assortment following their participation in holiday promotions. Six additional brands are slated to enter BeautySpaceNK's selection in January.
Beauty Independent spoke with Rosenblatt about how Walmart shoppers are responding to BeautySpaceNK, products performing well in stores and online, and expansion plans for the concept inside and outside of Walmart.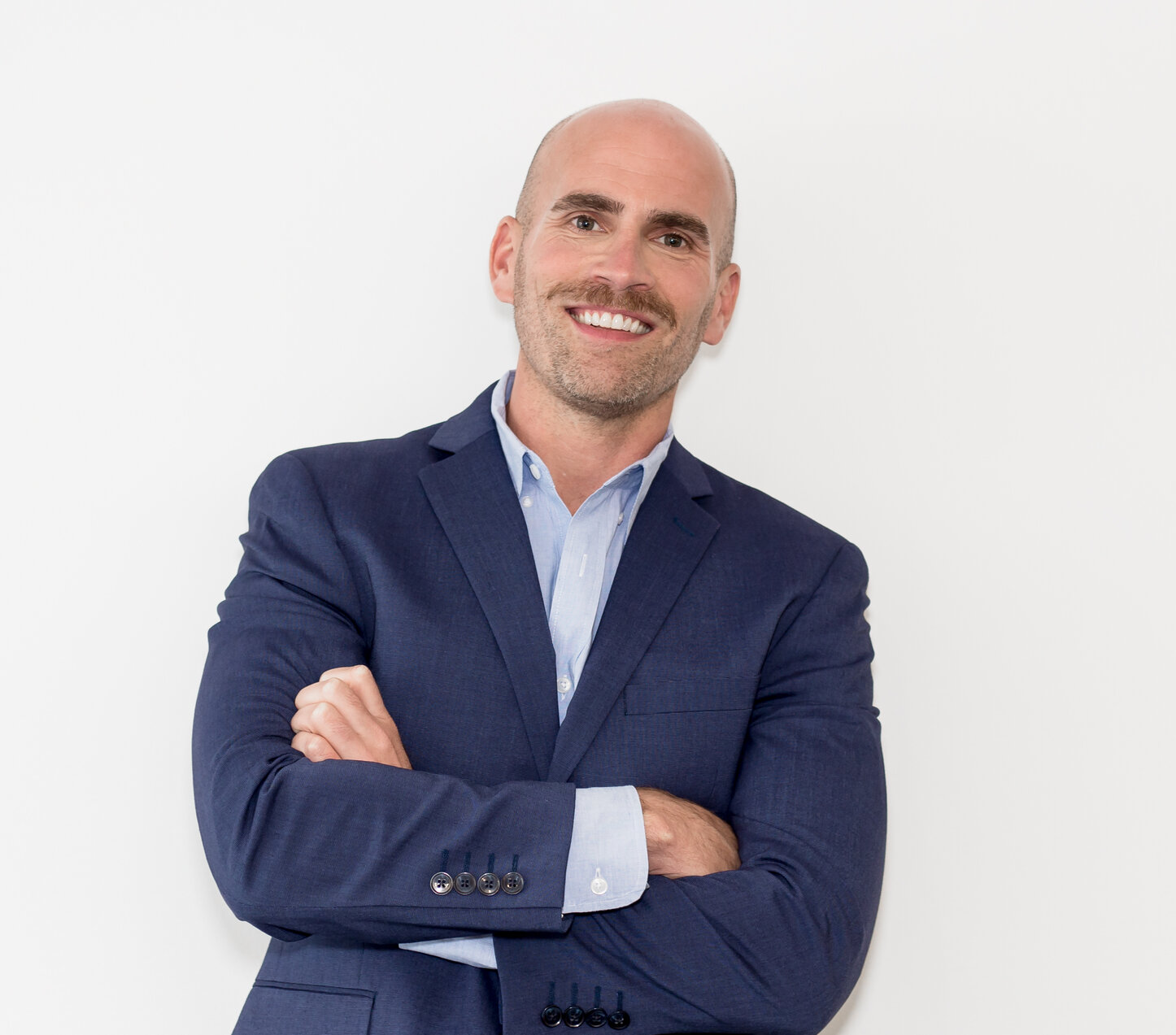 How is Space NK's partnership with Walmart going so far?
We are extraordinarily pleased with the working partnership of Space NK and BeautySpaceNK with Walmart. They have been nothing but huge advocates and supporters of the growth of the business and the experience that the customer's getting. We've continued to collectively look for incremental or additional areas of exposure within the business based on the first three months of our in-store trading and our digital trading. It's been fantastic.
We truly feel like between them and ourselves, we've unlocked a lot of operational opportunities within the business to be able to manage the prestige beauty experience in a big-box retailer. That can be very challenging, but they've been very good at helping us deliver the best shopping experience and products to a consumer that is now trading from mass to prestige.
There was discussion when BeautySpaceNK was announced about whether Walmart customers would trade up in beauty.
As the nation's largest retailer, they obviously influence consumer decision-making across the country. Making our brands available in a place where the customer is choosing to shop allows Walmart to reinforce that brand engagement within their channel.
For example, our best-performing brand in the assortment is Mario Badescu, which was previously not offered within the Walmart channel. We are seeing that the consumer is already responding to the brand, which is likely the result of preexisting awareness the brand built through their previous retail partnerships.
Walmart customers are usually visiting their stores multiple times weekly. Our viewpoint is that, if the customer's coming in regularly and they have visibility on these brands, this will become an opportunity for them to say, "I need my essential moisturizer from this brand." So, it's giving them the opportunity and accessibility to be able to pick up a drying lotion from Mario Badescu or an eye mask from Patchology as they're shopping for electronics or groceries.
We're seeing this across the board right now with other retailers. The consumer is looking for accessibility to the brands that they love within the retailers that they frequent the most.
What's performing well in the BeautySpaceNK assortment in stores and online?
Digitally, we are seeing a higher AOV then in stores. I would also say that our online purchasing tends to skew a little bit differently. We're seeing anti-aging products perform better online than in store, for instance.
We're seeing clarifying products and pimple patches perform better in store than online, so the customer in store is likely younger than our customer online. There's definitely some variance between the channels. We've been able to educate the consumer on the brands through the in-store QR integration. That's been our primary way of talking to them.
Can you speak to any sales figures?
We are really pleased to see that skincare is driving the majority of the business, which implies that customers have been looking for more advanced formulations in Walmart for a while. Skincare constitutes 77% of the total business, but then eight of our 21 brands are in the skincare category.
Within skincare, sprays constitute 34% of the total skin business. Eye products, including eye gels, serums and creams, constitute 24%, and mask products like sheets and creams make up 11% of that total skin business. As we continue to see sales grow week-over-week, we are seeing acne-specific products be the driving force for the consumers.
Do you have any visibility into how often the QR integration has been utilized? Customers can scan QR codes in stores to access product and brand information online. How helpful has that been to the customer journey?
It's still a little early to be able to fully tell. Our physical stores opened at the beginning of June as we finalized the rollout. We do know that all of our brands are new to consumers in the Walmart environment. Educating them is a massive opportunity for us, so we have to do it in a manner that's easily accessible. Everybody's got a phone at this point that can integrate a QR code. So, giving them the opportunity to do that is more important than not having the opportunity to do it.
The other thing I'd add is that our in store assortment is far more curated versus what's online. So, most of our QR codes link back to the full collection that customers can shop online. That's been a big focus, too, to make sure that we're not putting every SKU in every store, but instead curating the assortment and almost localizing it.
BeautySpaceNK has an exclusive on the sun care brand Summer Camp. Have more exclusive brands been added to the assortment?
We launched our own private-label brand under the BeautySpaceNK name in August. It's predominantly focused today on bath and body products, but we will take it into the home category soon to include candles and diffusers. Today, it's focused around four major scents: Jasmine & Rose, Lime & Mandarin, Vanilla & Coconut and Sea Salt & Waterlily. Every individual item is under $10 and the sets are under $15.
The customer response to the price, size perception and look of the assortment was quite strong immediately. On pace with how we are doing currently with no change positive or negative, private label will contribute just over 8% of our total business.
Why bath and body specifically?
It was a missing in our assortment on the prestige side. So, we thought, "Why not go after this ourselves?" We will have six additional brands launching with us in January, and one of them is a bath and body range. That being said, it's actually really good for us to have that private-label brand in place because we can show brand partners that there is demand for bath and body with Walmart consumers. We can also show them what price points are working and what categorizations are working.
Private label works both ways. Retailers can give brands data and insights in regards to customer purchasing patterns. Conversely, we can also see what's working across the board. I do think that we can share a lot of information ourselves on what's working within the channel based on our own private-label manufacturing.
What are initiatives to drum up awareness for BeautySpaceNK?
There are 21 brands that we're currently working with in total in Walmart. There are 16 that are in-store and five that are online-only within the total business. Across the board, we're seeing similar performance both online and in store. The way that we're looking to boost online is through a lot of digital marketing.
Through Walmart Connect [Walmart's media network], we've worked on two major initiatives. One was a week's takeover of TalkShopLive, which is an awesome platform for Walmart customers to learn more about brands while having the opportunity to shop. Every day for one hour a day, we partnered with one of our brands and did daily deals with them to add value to the customer's purchase.
We also took over Walmart's subscription box service in August. We had 20,000 subscription boxes available to consumers to purchase and sample into the brands with a direct tieback via QR to the Walmart site to purchase those products. We were part of their Mega Beauty event in September.
We've also taken some of our digital integration into stores on TV walls, too. We're really trying to ramp up customer exposure to these brands, whether it's in one of those 250 stores or whether it's in the rest of the Walmart fleet. Cross-category shopping is very important in that effort, so we're continuing to look for areas of opportunity to bring visibility to our brands in other categories and departments.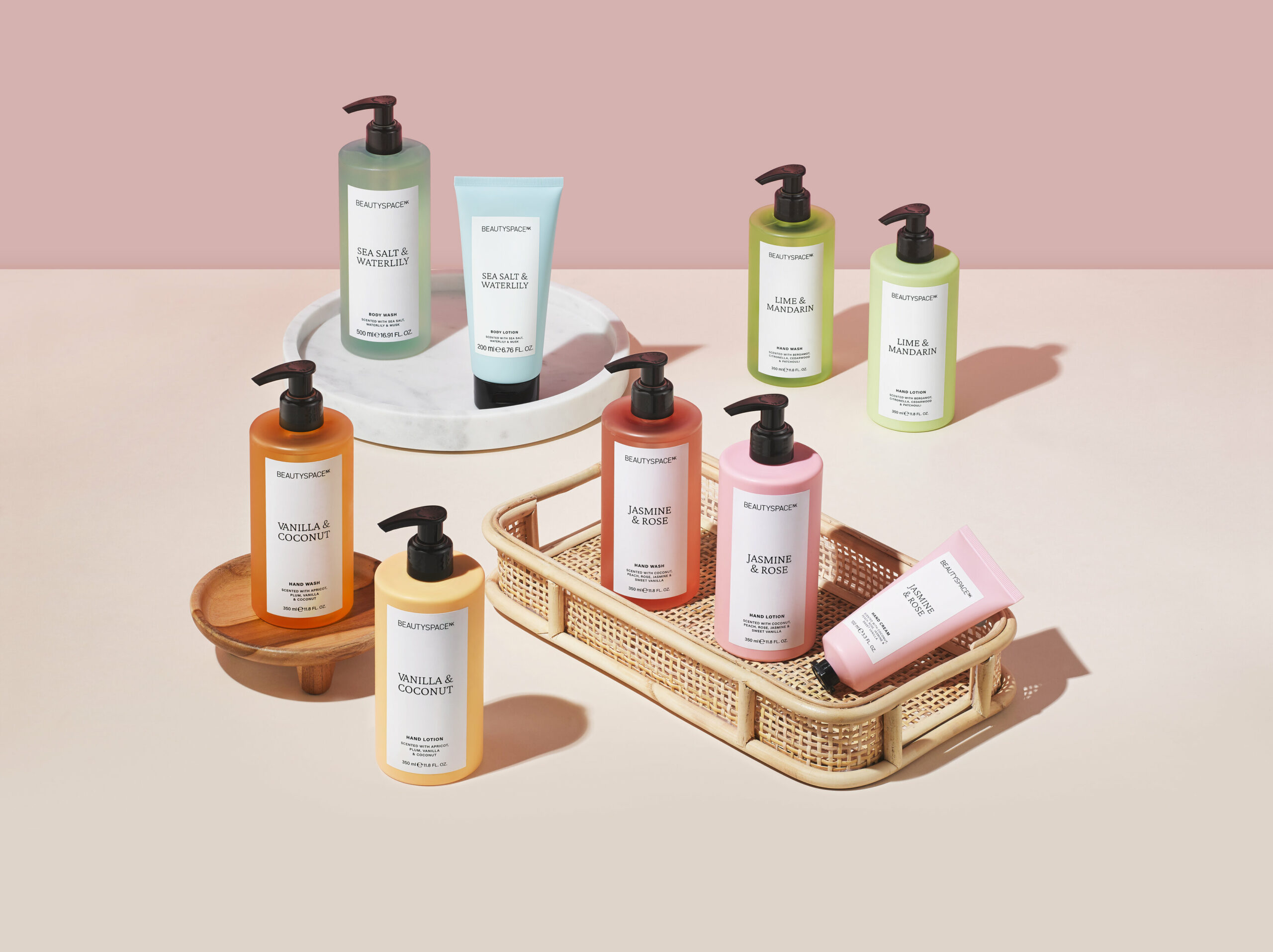 What are the expansion plans for BeautySpaceNK at Walmart?
We're currently in 250 physical stores with endcaps that are attached to an in-line. It's a full 12-foot presentation. We also have a pretty large ownership of a new fixture that Walmart's introduced in about 1,500 stores called Beauty Finds. That launched right around the time that BeautySpaceNK launched into stores. It's all focused on trial- and travel-size products at price points like $3, $5 and $9. We have ownership of 15 of the bins in that fixture. That's brought more visibility to the BeautySpaceNK brands in more doors.
In addition to that, we are launching a few really exciting product expansions with Walmart. We're introducing a 12-piece Advent calendar for the holiday season. It has a $135 value, but we're pricing it at $59. It will include brands like Slip, Patchology and Mario Badescu. We're bringing that set plus other holidays sets for under $25 and under $35 to 1,000 doors through a Walmart towers program.
All these initiatives will help us create more awareness and pilot these brands in different locations before expanding our concept beyond the 250 doors. It'll give us metrics and insights to determine what the next phase of growth will look like, which brands resonate, what works, the sell-through rates.
Our thought is that we will be able to scale the BeautySpaceNK endcaps to a much greater presence very quickly post this holiday trial and pilot program. Endcap ownership then becomes the next step in our evolution with Walmart. We're only in about 5% of their total store portfolio today. There's a long road to scalability within the Walmart channel.
There were a lot of opinions in the beauty industry about BeautySpaceNK's footprint and what it said about Space NK's partnership with Walmart.
Remember, prestige beauty is new for the Walmart consumer in a physical space, even our merchandising concept is different than what we've seen bestselling mass brands do. Our AUR [average unit retail] is about double to potentially triple what the mass brand's AUR is. From a dollar per square foot perspective, the ratio of sales is one to three in our favor.
BeautySpaceNK is undoubtedly a new prestige venture for Walmart, and we are seeing the excitement behind it. Real estate comes at a premium in any retailer, regardless. We see the 1,000-store holiday tower program as a positive sign to continue and test growth in the channel.
There's a rumor that the BeautySpaceNK concept will be moving into Nordstrom Rack soon. Can you comment on that?
Similar to our luxury channel—the Space NK part of the business that's available at Bloomingdale's, Nordstrom, and Hudson's Bay in Canada—we believe that there's additional distribution opportunities for our prestige channel. Nordstrom Rack could prove to be one of those. TJ Maxx could prove to be one of those.
We think that there's a lot of potential regardless of the format, whether it's a department store or a big-box retailer. Today, we are only working with Walmart for BeautySpaceNK, but, similar to the original Space NK partnership with Bloomingdale's, which then expanded into Nordstrom, we'll probably explore opportunities outside the Walmart channel within the United States.
After shuttering eight standalone stores in the U.S., do you think Space NK will ever establish prestige specialty retail locations in the country again?
Specialty retail is very difficult today for a myriad of reasons, from supply chain challenges to manpower challenges to rent, plus all the operational components. Our vision of Space NK wholesale, so Space NK/BeautySpaceNK, is bringing awareness to the Space NK brand within the world's largest beauty market. Being a multinational brand and global brand from a digital perspective with spacenk.com, our goal is to continue to build that awareness for our name brand.
We really value our partnerships with our retailers to help us do that. We know we're great at curating product. We know we're great at merchandising within our stores. We know we have great people, and we educate them to top levels. What we really stand out for within these retailers is our expertise in curation and product awareness. So, that's really our goal right now, to continue to build our awareness from these partnerships.
It's not a definitive no for us to ever go back into specialty stores, but, for the foreseeable future, we're looking to our partnerships to help us build the business within North America.