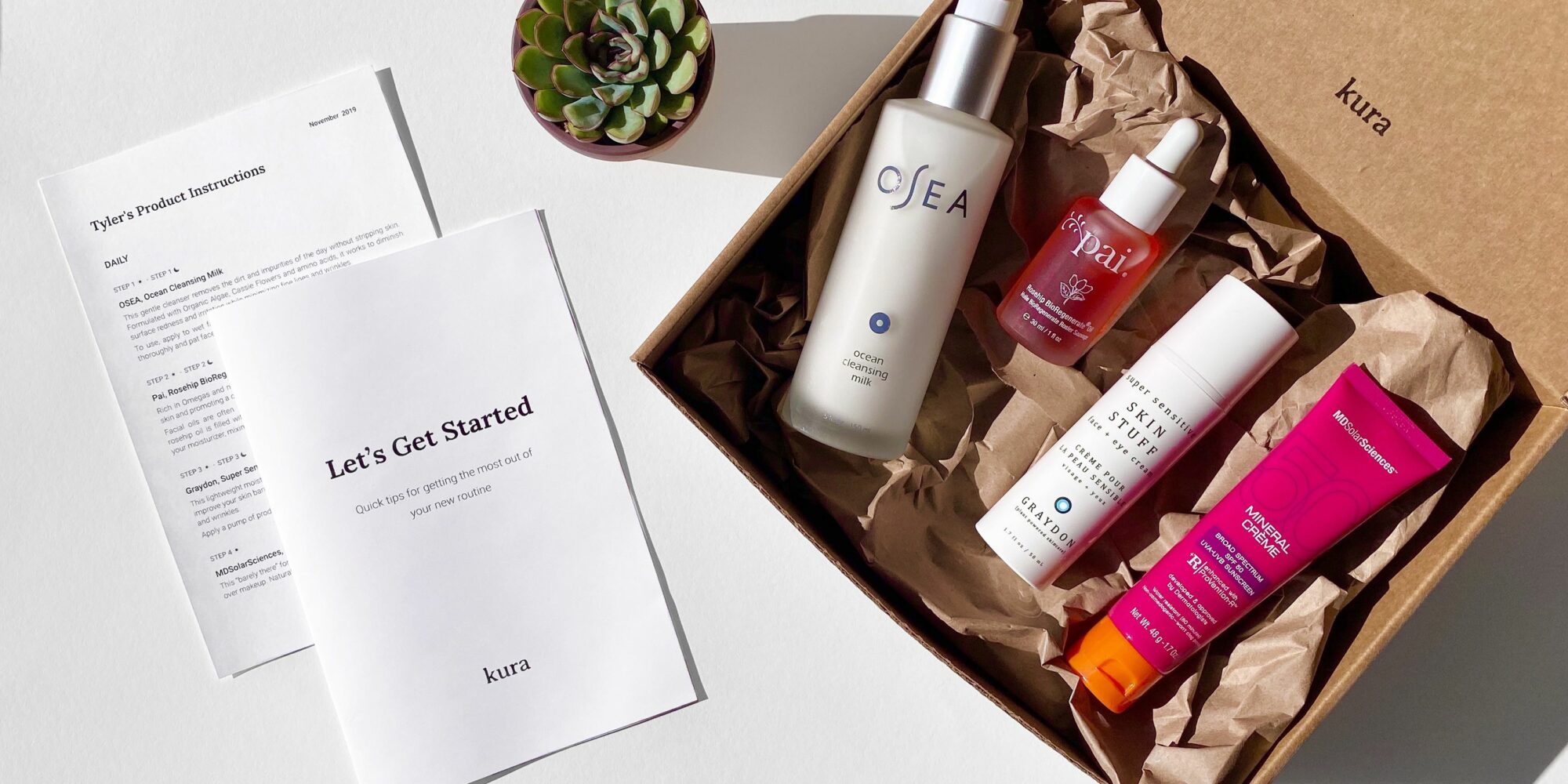 "Stitch Fix For Skincare": New E-Tailer Kura Skin Makes It Easy To Put Together Skincare Routines
Not everybody is dissecting AHAs on Reddit. Kura Skin assembles customized skincare regimens for consumers who aren't armchair cosmetic chemists.
Directed by a quiz covering age, location, existing product usage, and skin concerns, sensitivity, tone and type, the new e-tailer curates boxes of products priced from $99 for the skincare essentials cleanser, moisturizer and sunscreen to $249 for a routine adding targeted treatments to the trio of essentials. Plenty of skincare brands offer a similar service to recommend lineups from within their assortments (see Y'our, Proven, Skinsei and BioClarity). Where Kura departs from them is its boxes feature products from a selection of around 20 clean beauty brands, including Osea Malibu, Pai, Orgaid, Graydon and MDSolarSciences.
"You can think of our model a little bit like Stitch Fix for skincare. We use a customer skin profile to match individuals to the best collection of products for their needs and budget," says Kura CEO and founder Katrina Moreno Lewis. "What we send is intended to deliver all the products you need to care for your skin plus a personalized instruction card and skincare 101 guide so that anyone, regardless of their skincare knowledge, can hit the ground running."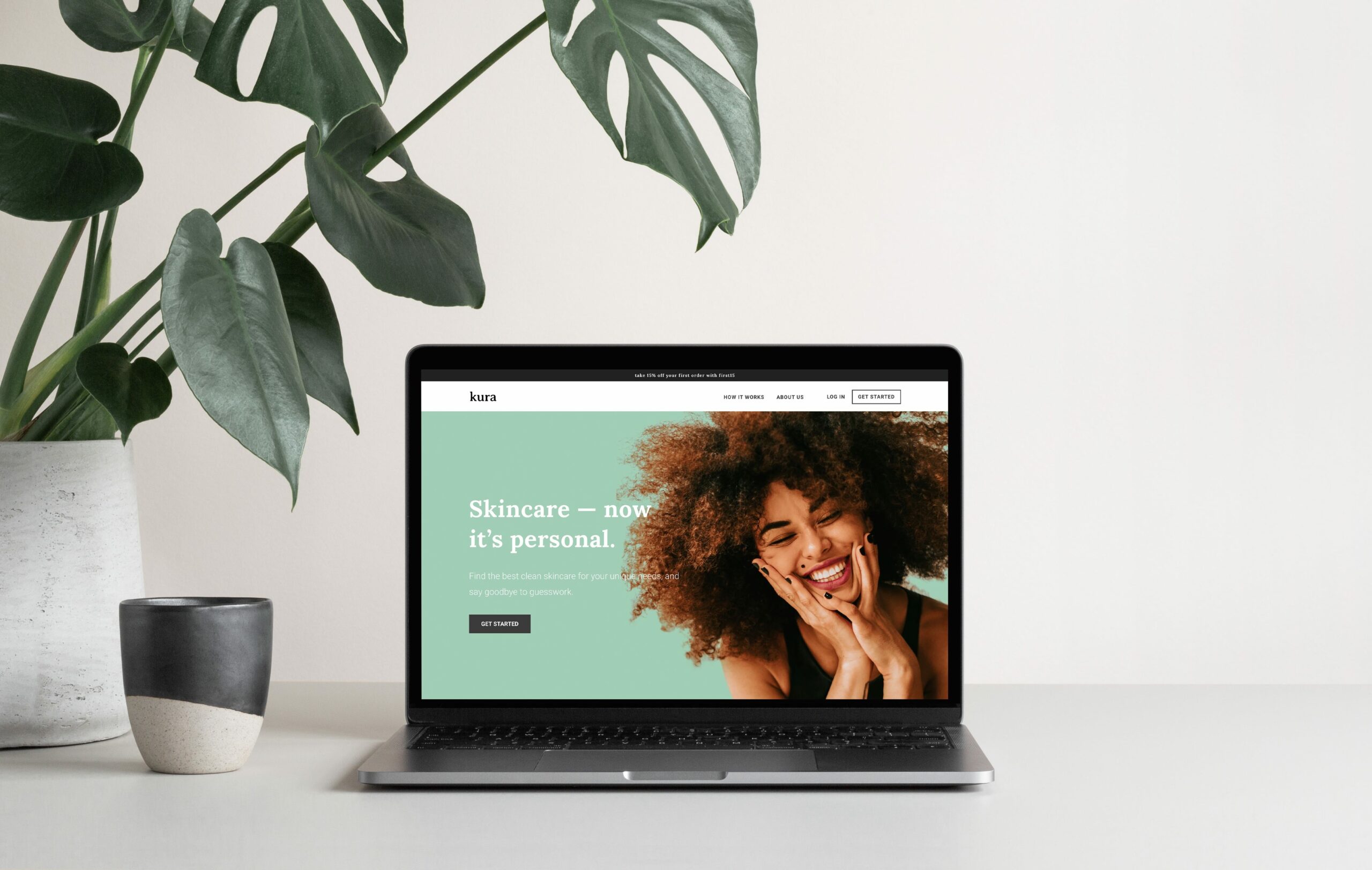 Kura resulted from frustrations Lewis, formerly a strategist at creative consultancy Lippincott and advertising agency Venables Bell & Partners, had shopping for products to suit her skin. She would scour the shelves at an array of retailers from Sephora to CVS, but frequently couldn't pin down the items appropriate for her. She ended up buying products that disappointed her.
"I struggled with my skin for my whole life and, for most of that time, I resigned myself to that situation. Recently, I decided once and for all I'd figure it out," says Lewis. "The deeper I explored skincare, the more a few things became clear. First, skin is super personal, and what your skin needs to feel its best depends on a constellation of factors that are unique you, and your preferences and goals. Second, to succeed, you have to understand what is going on with your skin, which can be harder than you might think, and you have to understand ingredients. Finally, if you have done all of that well, you still need to know how to pull together great products and ingredients in a routine that is right for your skin."
"We use a customer skin profile to match individuals to the best collection of products for their needs and budget."
Erecting a system that makes sorting out skincare routines easier for consumers wasn't easy. Lewis compares it to playing a game of skincare Tetris that required her to align products for various issues with the spending constraints of customers. She had to precisely order specific products from brands that plugged into the Tetris equation properly populate Kura's boxes and respond to customer demand. Kura has a traditional wholesale relationship with brands.
"I wanted to be able to deliver the best curations for an individual's given budget. In order to do that, you need to have a pretty good mix of price points as well as treatments and ingredients that that can really target different needs and concerns. One of the hurdles I face is a lot of clean beauty can be on the pricier side, so it's been a challenge trying to create routines with a $99 price point, but I think I'm doing a good job," says Lewis, elaborating, "For example, if you have one brand that has a cleanser at a price point of $28, then another that has a cleanser at a price point of $70, we can only match the $70 in the routines at the top end of the price spectrum. That doesn't happen often, but it's the Tetris problem."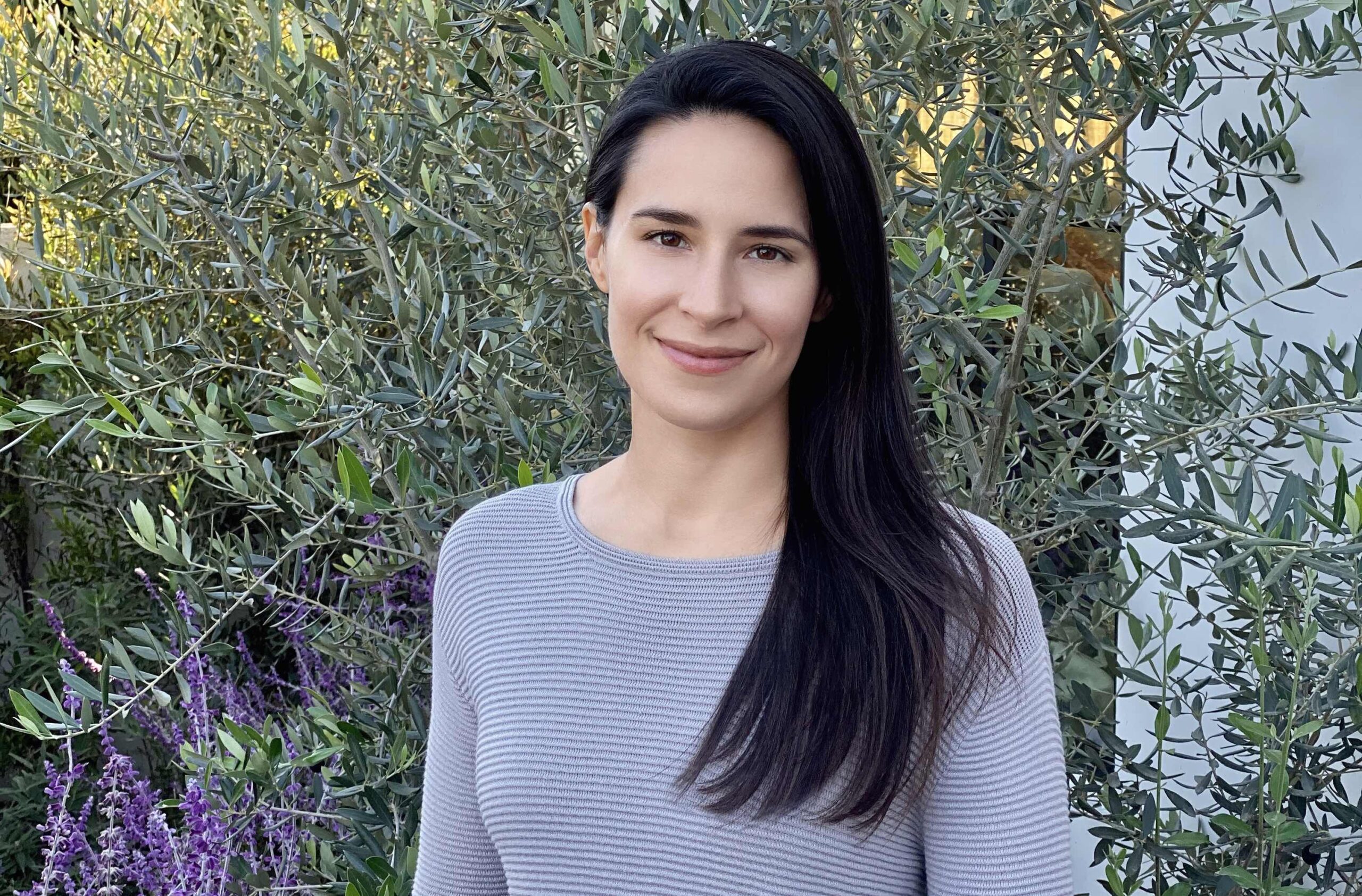 Solving the Tetris problem took a while. Lewis had the idea for Kura in 2017, started work on it in 2018 and ran it in beta mode in 2019. The e-tailer officially launched in January this year. Lewis is building its business slowly. So far, a few hundred people have signed up. Customers can purchase boxes on a one-off basis or subscribe on a three-month basis to have a $10 shipping fee waved. The subscription and the $149 box are popular options at the outset. The boxes are designed to hold three months' worth of product. Professional women in their mid-20s to mid-30s primarily residing in California and New York are early adopters.
"I don't have a goal for first year sales because of the coronavirus. It's a super weird year. I think, like most business owners, I'm taking it one day at a time. I will say that, in April, we had a surprisingly good month. We had a surge of signups. We've always been digital-first, and the shutdown of storefronts could have affected people," says Lewis. "I think it's really hard to plan if you are in beauty or a retailer this year."
"Sticky retention is what we're seeing and what we're obsessed with."
In constructing Kura, Lewis paid close attention to conveying the value of its customization. The e-tailer's boxes contain instruction cards with names of customers and rundowns of the products picked purposefully for them. Two and a half months after receiving a box, customers are asked to give feedback on the products and process. For subsequent boxes, they can opt out of products they haven't depleted or aren't thrilled with. "If it's not personalized, you might as well go the store, close your eyes and choose whatever," says Lewis. "So, I wanted to make sure that this is truly tailored, and you know it."
To date, Kura hasn't secured outside capital, but it isn't off the table in the future. Speaking of the future, Lewis envisions Kura possibly extending to multiple beauty categories. No matter the category, the objective is to address customers' shifting product desires as their skin issues change seasonally, and due to maturation, activities and geography.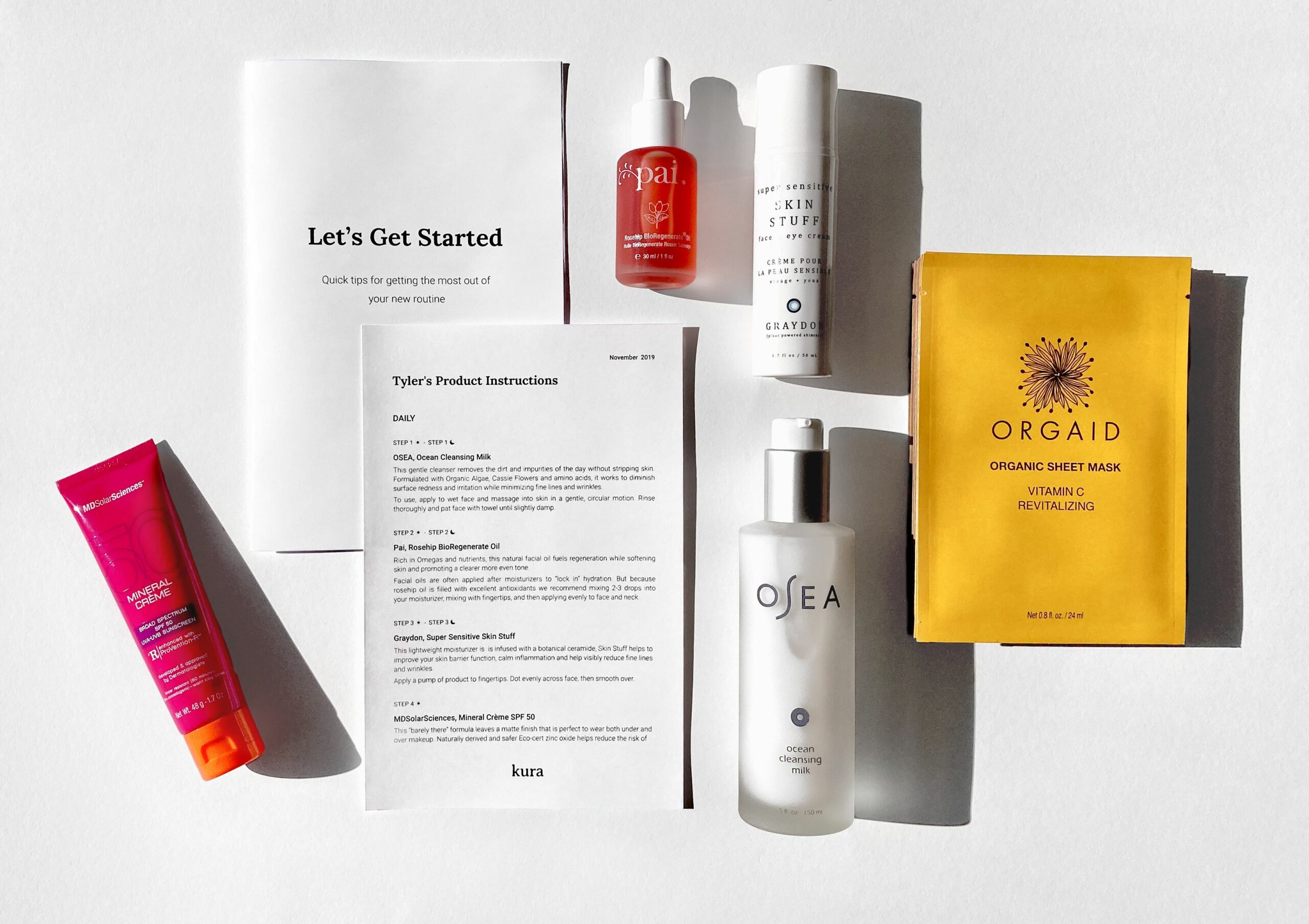 "There is a major opportunity in skincare. I think that there are a lot of people looking for solutions that aren't beauty junkies, and they could really benefit from this super simple approach," says Lewis, emphasizing, "Because this approach is grounded in data, we're in a better position to more accurately serve and adapt to customers' needs over time. I think that puts us in a great position to be the brand customers can rely on for a long-term relationship. Sticky retention is what we're seeing and what we're obsessed with."