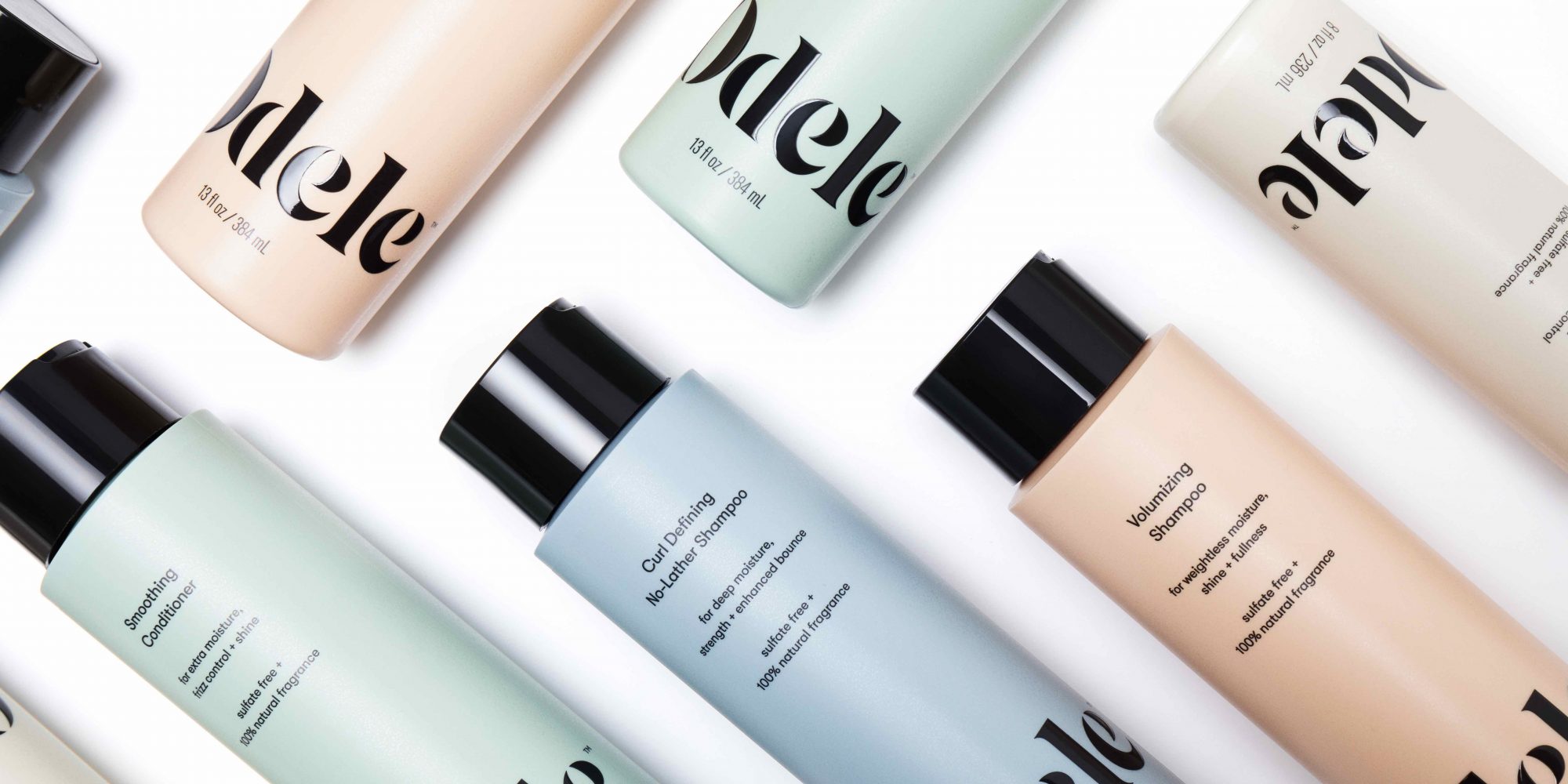 Former Target Insiders Create A Stylish Clean Haircare Brand Now Inside Target Stores
Working moms Lindsay Holden, Britta Chatterjee and Shannon Kearney bonded over a common complaint: bathrooms crammed with products. Their frustration with overflowing cabinets and showers led to the creation of Odele, a clean haircare brand for the whole family that's entered 1,033 Target doors—slightly more than half of the chain—spread across the country.
"A lot of this was driven by us wanting to solve a problem. You look at high-end haircare, which is what we always used, it wasn't clean, and it was really expensive," says Holden, former senior buyer at Target for the home category. "You have that $40 bottle of shampoo and, then, you walk in the shower and your husband is using it or your kids are squeezing it all out, it's sort of this panic moment, so we wanted to make something shareable."
Odele, a play on "å dele," meaning "to share" in Norwegian, has nine stockkeeping units: Volumizing Shampoo, Volumizing Conditioner, Smoothing Shampoo, Smoothing Conditioner, Curl Defining No-Lather Shampoo, Curl Defining Conditioner, Texturizing Sea Salt Spray, Leave-in Conditioner and Air Dry Styler. The products are each $11.99, and their minimalist packaging features gender-neutral tones.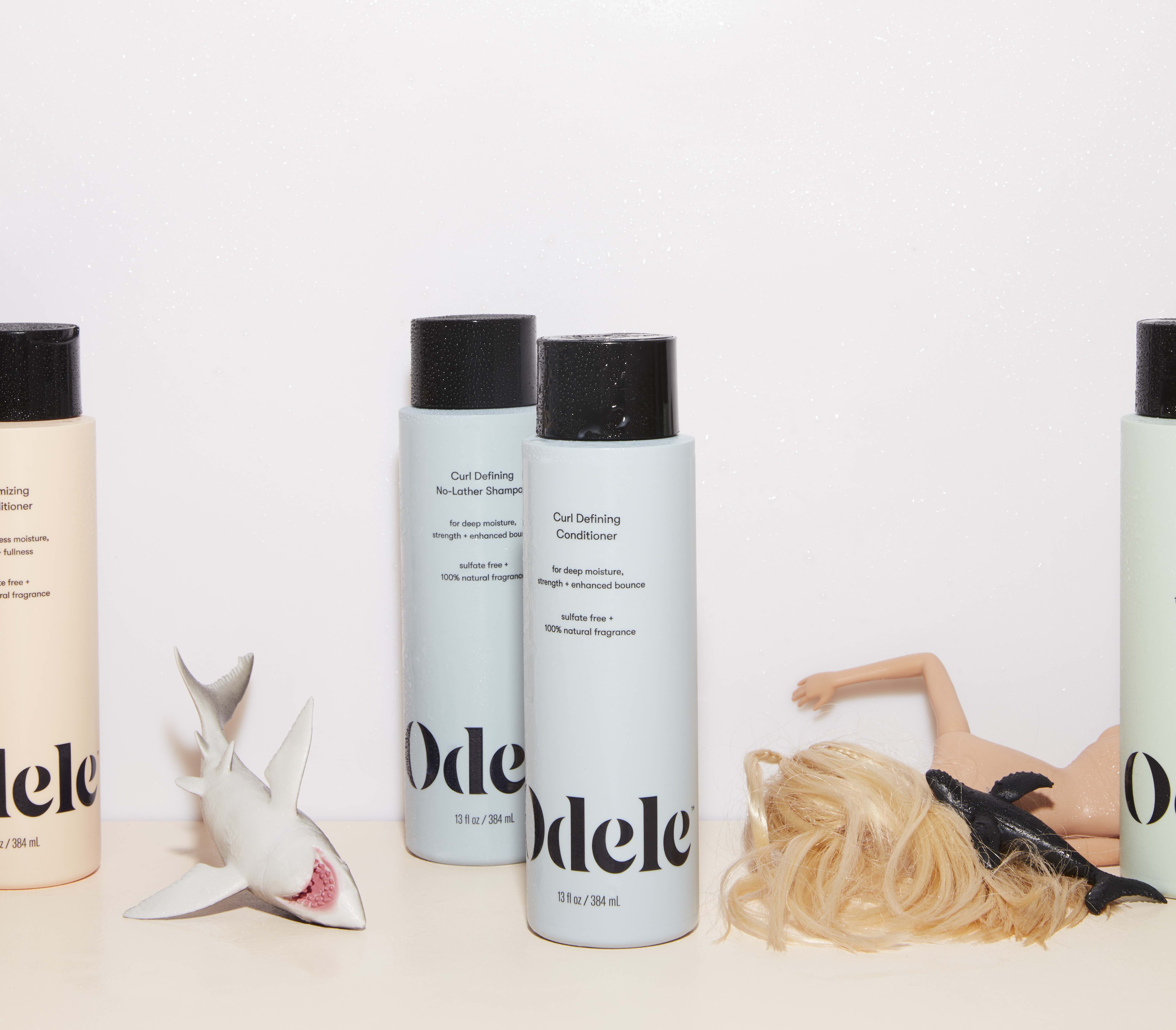 "Crazy good does not always have to equal crazy expensive," says Holden. "Beauty is an industry that can have excessively padded margins, and we did not do that. We truly pass along the value to the consumer." Chatterjee, former VP of marketing at Renpure who previously handled business partnerships and negotiations for Target, says, "At Target, we're actually on the more expensive end in the clean space. Then, we're on the lower end of the price point within salon. So, for us as ex-buyers, this was another white space and from a financial model perspective it was something we could make work."
Holden spent eight years as a senior buyer for Target, and Kearney was in the haircare industry for a decade prior to Odele. Chatterjee's professional background is split between manufacturing and retail. For the last five years, she advised brands on refining their strategies to find productive revenue streams.
"We've seen the struggles of indie brands from the inside of major retail. As retailers, we would love these indie brands, but they just couldn't scale. They didn't understand how to even pack the products. Your product is going to get the shit kicked out of it in the supply chain, and you have to understand that some of these things are not suggestions," says Chatterjee. "One of the biggest things that I saw entrepreneurs do wrong was they would try to manage their cash flow right out of the gate. Especially when you're launching at Target, even if you have all of this proven sales history, that moment of truth is, when you sit on the shelf, what happens?"
"Crazy good does not always have to equal crazy expensive."
She continues, "You have to be able to react to an amazing scenario, and you also have to be willing to take the risk of it might not move. But it's that risk that you have to accept and take, and raise enough money so that you're not managing against your cash flow when you come out of the gate with inventory. That's one of the best ways to just kill yourself out of the gate. If you can't keep in stock as a new brand at Target, you just lost your credibility."
Holden adds, "We know the levers to pull in either scenario and be prepared. You'd be surprised, like [with] promotions and what does that cost. If one item doesn't work, what that costs to mark it down. There's a lot of expense involved and just make sure you can weather that learning. Yes, they [Target] were excited about the brand, but we knew what we were doing."
The Odele co-founders knew what they were doing on the financial side, too. Holden and Chatterjee met in business school at University of Minnesota Carlson School of Management and experimented with a few startups before Odele, although not in beauty. Chatterjee met Kearney at Renpure, a haircare brand acquired by MAV Beauty Brands. Odele amassed an undisclosed amount of funding from friends and family to support its launch.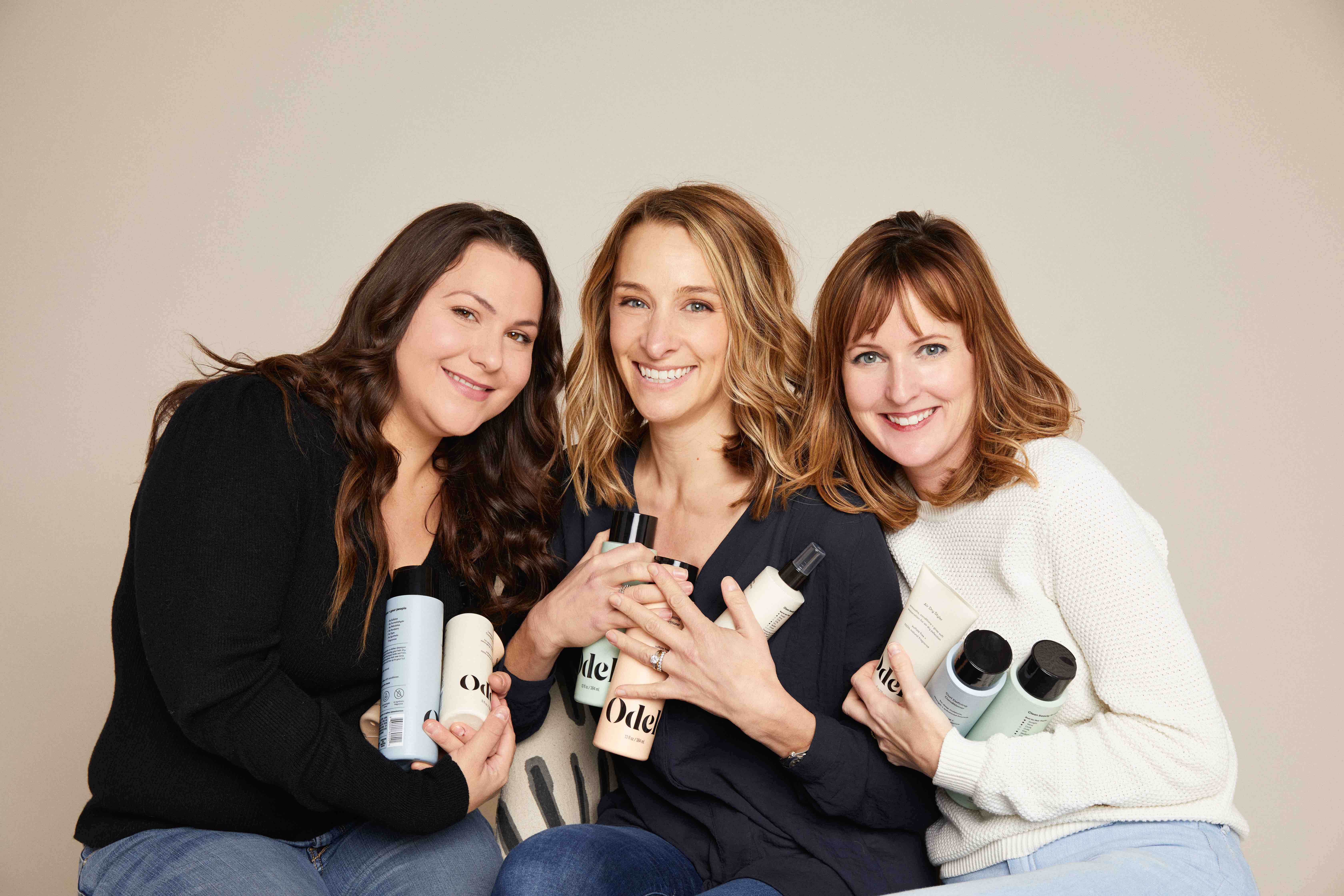 "The way we were able to defray so much of our development and business costs was reverse selling, pitching our business partners, 'Do this with us and there will be business, but we can't pay you right now.' So, they took that risk with us," says Chatterjee. "We didn't tell them our retail price point until we were nearly through formulation because even that drives perception." Holden chimes in, "They almost fell off their chairs when they heard what we wanted to retail it for."
Odele's products endured 83 rounds of formulation testing in advance of finalization. The brand adheres to Target's clean standard. It's open about not being 100% natural. "Clean should be table stakes," says Holden. "We are not out there to be the greenest brand that ever lived. The efficacy and the performance—'Does this product do what it says it's going to do?'—is something we would never compromise on, while also making sure we qualify for all the leading clean retail programs [and are] EU compliant."
To craft Odele, the brand hired local companies in Minnesota, where it's headquartered. Among them are branding agency Buddy-Buddy and photography production company Code Creative Services. Chatterjee says, "We've been privileged to find these people and have them be part of our story. So many of our partners are on the exact same path that we're on. Everyone had a mutual respect and excitement to partner together, indie to indie."
"We've seen the struggles of indie brands from the inside of major retail. As retailers, we would love these indie brands, but they just couldn't scale."
Target has a one-year exclusive on eight of Odele's nine SKUs. The complete selection is sold on the brand's website. It plans to expand in haircare into color care and detangling products, and stretch beyond haircare to body lotion and hand cream. Holden says, "Where do you bring that touch of great design to some of those more functional items as well? Our site will be the place to launch new products."
Asked about the possibility of extending into CBD, Chatterjee says, "A trend can be very expensive for brands, but CBD may not be a trend. When we look at our innovation pipeline, there's certain things within haircare that are OTC, so they're regulated by the FDA and, for a lot of brands that's scary, they don't want to touch it. We've probably had more lawyers review this than most indie brands just because that's part of our training. There are things in OTC that we really want to take on like dandruff. That's highly regulated, and hair growth is another one."
For now, Odele is thrilled to be premiering at Target. Chatterjee, Holden and Kearney hope their brand will follow in the footsteps of a number of brands from Minneapolis such as Aveda, Mrs. Meyer's and J.R. Watkins to become a household name. And they hope to be an inspiration for other working moms and female founders.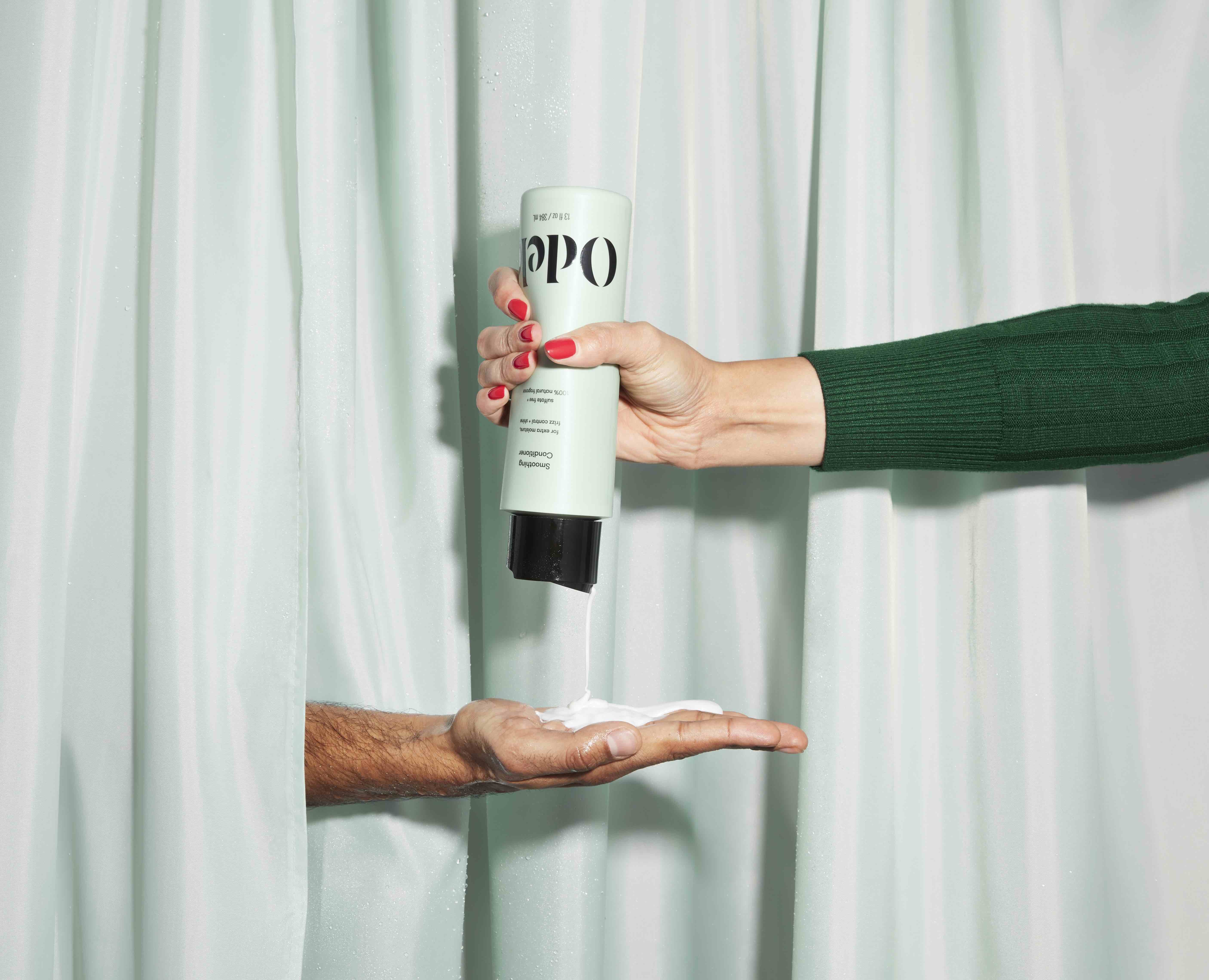 "We've been conditioned and trained to look at a space and look at a category, and see where that opportunity might be. Based on our backgrounds, we had the connections, contacts and bias for action," says Holden. "But I think the insight really came from our own personal experience. We're all moms with little kids, our showers are our shared space and, when you turn around, there's all these bottles, and it's really excessive. We thought there's got to be a better way."