At Subscription Box Company Boxwalla, Co-Founder Lavanya Krishnan Doesn't Shy Away From Nuance
In a satirical Instagram post from October, the subscription box company Boxwalla poked fun at clean beauty no-no lists by joking that it bans "one hundred billion ingredients." The caption on the post read, "We are so pure, unicorns eat us for breakfast. Our products contain no Radium, Palladium, Uranium, and you will absolutely never find any Zirconium, Syncadium, Moradium."
The post sparked a conversation, particularly with beauty photographer and brand developer Marion Groot, who decried Boxwalla for featuring brands promoting the no-no lists it made fun of. In response, Boxwalla shared it's moved away from brands "using their platform to spread misinformation." The company continued, "There is a small portion of the skincare community that doesn't identify with either the conventional or the green/clean space (and that includes us). And I think many of these brands & us, have survived *in spite of* not pandering to the green/clean movement."
The conversation demonstrated Boxwalla isn't afraid to jump into the fray—and it's done so again. Last week, the company revealed a holiday preview of an inclusive online makeup shop it's launching officially next month in partnership with Lola Gusman, the influencer known as The Hermes Hippie. It will carry the brands Athr Beauty, Johnny Concert, Lovinah, Madame Gabriela, Manasi 7, Rituel de Fille, Sappho, Vapour Beauty and Y et Beauté.
Officially debuting next month, the makeup shop instigated criticism publicly aired via anonymous beauty industry watchdog Estée Laundry's Instagram Stories about Boxwalla's decision to partner with a cisgender white woman on an inclusivity initiative and the incorporation of Sappho's Light Reflecting CC Cream's limited shade range of three choices: fair, light and medium.
Beauty Independent interviewed Lavanya Krishnan, CEO and co-founder of Boxwalla, which has thousands of beauty box subscribers and roughly doubled in size in the past two years, about her approach to building her business prior to the announcement of the makeup shop, but, after the interview, asked her about the criticism spotlighted by Estée Laundry, and she didn't hesitate to address it. Below, find out more about Boxwalla's makeup shop, its take on clean beauty, the results brands get from participation in its boxes, and why Krishnan "wanted to create a platform that was nuanced."
What led to Boxwalla?
My partner [Sandeep Bethanabhotla] and I started Boxwalla toward the end of 2015 as a discovery destination to showcase the best artisans we could find across different categories. We wanted to do this to allow our audience to experience what we loved in a way that was easy for them. We started off with the subscription box model because it allowed us to do that. We started with four categories: beauty, books, film and food.
Both my partner and I have academic backgrounds in science. I have a PhD in neuroscience and a post-doc fellowship in neuroscience from UCSD. It has nothing to do with beauty or retail, but we had been talking for a while about how we could showcase artisans that deserve more attention than they normally got. We were talking about creating this platform and, at the end of my post-doc fellowship, I was due to deliver my daughter, so I thought I would take a break from academia a bit, and that's when we launched Boxwalla.
What was it like to put together your first box?
Our first box went out in December of 2015. With beauty and skincare, I've always been drawn to plant-based skincare. When I first started my deep dive into skincare in 2006, I was excited by indie brands, and the intersection between indie brands and plant-based skincare, where you can really see the craft of the artisan and attention to detail that comes with small business.
The way I envisioned the beauty subscription was I wanted to showcase great brands, but in a way that was also useful to subscribers. I am not only interested in the products in the boxes working tougher, but, across boxes, I want them to understand how they can utilize them in a skincare routine. I choose products across boxes in the best of every category.
In our first box, I wanted it to have a very beautiful experience so it felt special. I think it had a candle, cold-processed soap and lip balm, a lot of things I had used for years that I wanted to share with our subscribers. The way I curate my boxes is as a consumer so that, when our subscribers open it, they feel the same joy I do when I use the products.
Tell us about how you built the audience for Boxwalla.
A lot of our audience is from word of mouth, people who subscribed and loved it told other people about it. I think we probably found most of our audience on Instagram. Our growth has been slow and organic, but we have very loyal customers who get what we are doing and stick with us. We are really grateful for our customers understanding what we do and supporting us through the years.
As a brown immigrant in this country, when you go to a retail store, you find that many retailers have preconceived notions of who their customers are and a brown immigrant may not be their ideal customer. For me, it was important not to have a preconceived notion of who our customer would be. When I look at who are our ideal customers, it's people who are curious to understand more about the world and the best products in every category.
What's the price, and how did you set it?
Our beauty boxes are $49.95 every two months. I was uncomfortable having a box every month because it felt that it might be too much product for the customer. I felt about $25 every month was workable for me as someone curating the box to give people an immersive experience. That price allowed me to be able to showcase two to three full-sized products so people could have that immersive experience.
I test every single thing that goes into the boxes. I want to make sure that every single product will add value to a customers' life, but they can truly evaluate whether or not they need it in their life or not. My fundamental reason for being is to connect the artisans to their ideal customers, to create that match between the creator and the consumer. So, we showcase these amazing, passionate artisans, and it allows them to find their right audience.
For me, it was important that what I do benefits both the consumer and the artisan. So, one of the things we do is we make it easy for people to cancel before the next cycle. Once a consumer finds their holy grail, I want them to be like, OK, I found my holy grail, and now I want to support the artisan that created the holy grail. We also allow people to skip categories. If they suddenly have too much product, and they want to skip the beauty box or the food box, they can do that.
What's the process of working with brands like?
Usually, either I contact the brand or the brand contacts me. I test their products extensively. Sometimes, I talk with the founder because I like to get a sense of who the person behind the brand is. I curate almost like I'm a consumer. I watch myself interacting with the products. Do I pick up certain products over others in the category?
When I find the product that I want to showcase in a box, then I go back to the brand and work out the logistics. We work with every brand on what price works best for them in terms of their cost. We like to cover their cost of production at the very least so that it's sustainable for the brand that we work with.
Why should a brand do Boxwalla?
For me, the most important thing is to connect the brand to the right audience. From all the feedback that we have received from brands, they do find that audience. We have a box every two months, and we showcase the brand for those months. Also, throughout the year, I showcase the products and educate people how to sue them through their routine.
It's a pretty immersive showcase that lasts for a long time. So, what brands find is that people really understand the details of their brand, the people behind the brand, why their product works and the intention behind the product from the creator's point of view. A lot of the products we showcase end up being viewed as best in their category.
Also, through the boxes, the brands are able to reach new customers that might not have otherwise found them, but who resonate with their offerings, go back to the brand and purchase from them. We also work with a small group of influencers to test the products and share their honest opinions about them. So, the brands get a multifold return on collaborating with us, which is not just limited to a monetary return, but goes beyond that in terms of the products being recognized as the best in the category.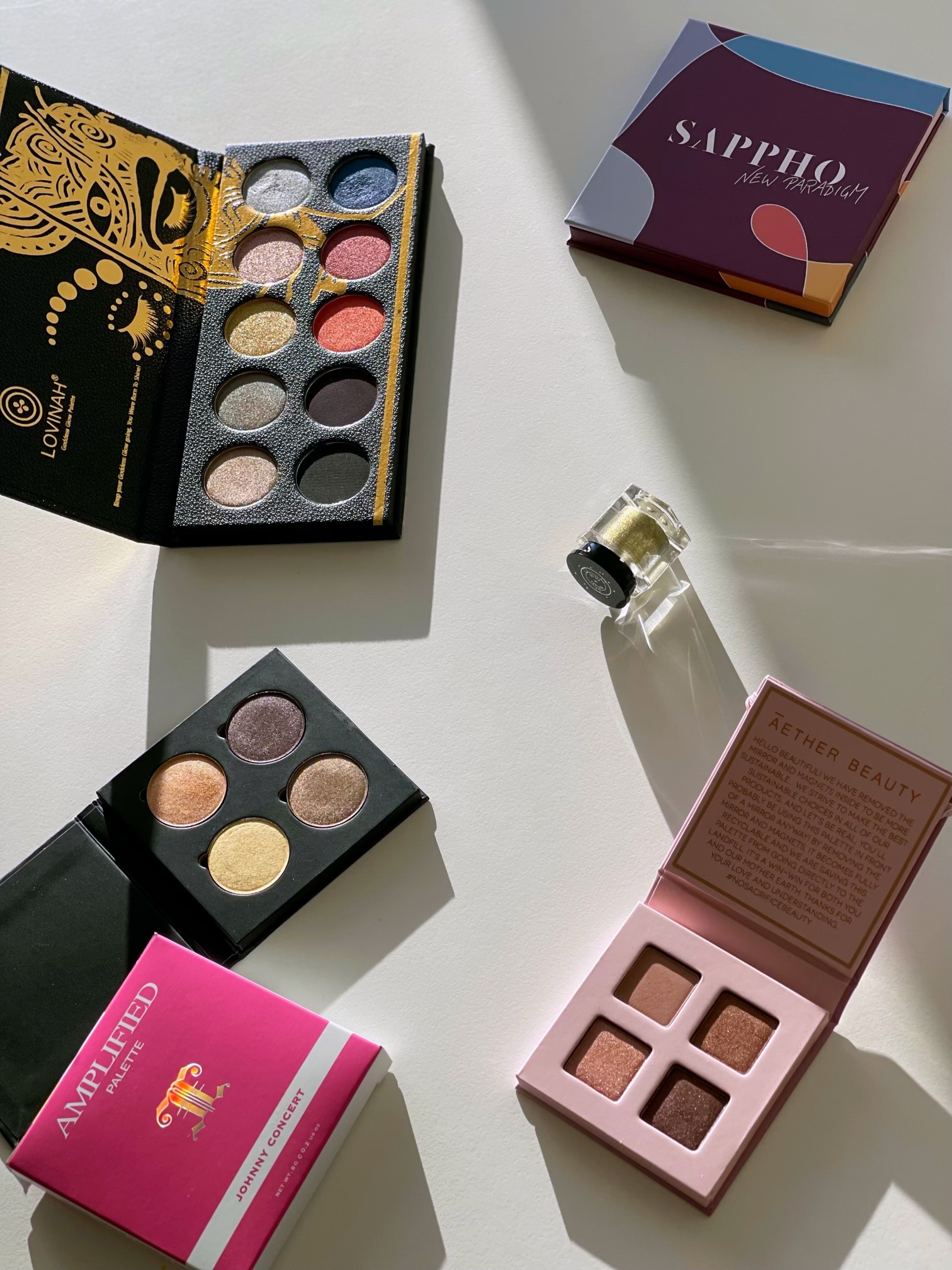 How has business been for you?
Back in 2020 when the pandemic hit, we were worried. Would people really want to subscribe to a box? People were being laid off. We heard from people, "Your box brings joy to us." I felt a great responsibility to the people giving us money and trusting us to give them something of value. I take that responsibility very seriously, and it was heightened during the pandemic. I wanted to make sure every single box felt worth it to our audience and added joy.
Even this year, we have been able to maintain our customer base. It's a little harder for us to predict the long term. Brands have been affected by the supply chain. We have to plan ahead much further than before, but we have been able to maintain because we have been making sure we offer true value to our customers.
How does your background in neuroscience affect how you think about beauty?
I think my academic background helps me wade through a lot of the noise to actually spot what is good. I have a strong bullshit detector. I am able to spot salacious claims or when there are claims that don't hold water or may not be entirely based on things that are valid. I am sort of obsessed with human beings, how they make decisions and why people love what they love. That's reflected in my love of neuroscience, but also in the way I curate for other people.
Have your thoughts about clean beauty changed?
I started my deep dive into indie beauty in 2006. There wasn't always this consolidated luxury green beauty movement that happened a few years later. For me, I thought plant-based skincare and indie brands working with plant-based ingredients were exciting because, in the beginning of green beauty, you had brands that were passionate about sourcing.
There started to be more transparency, and there were questions about not just ingredients, but about the problems with sourcing and how ingredients should be processed to maintain the highest nutritional value. There were interesting things happening within indie and green beauty during that time. I wouldn't say there was an element of fear, but some fear and avoidance of ingredients always happens at the beginning of a movement.
Even though I'm drawn to plant-based skincare, which runs gamut the of whole plant-based skincare to marrying plant ingredients with lab-made ingredients, I generally prefer not to tie myself to labels like "green beauty" or "clean beauty." These labels start to be useful as umbrella terms, and then they turn into shorthand. The more they are used, they lose nuance and aren't as informative as they set out to be.
I don't love the labels, and I also don't love the fearmongering that's been tied to this movement. Fearmongering is something easy to fall back on, but that's not something I ever want or wanted to do and that hasn't changed from the beginning of Boxwalla to now.
For me, what's exciting is what's in products and what makes that product work rather than what's excluded from a product. When I started Boxwalla, I wanted to create a platform that was nuanced, where people could have discussions that weren't black or white. For me, that's still the case. I want to have interesting discussions about sustainability and ask questions without feeling judged. I think that aspect hasn't changed. That's why I started Boxwalla beauty, and that's still how I feel.
Do you have specific requirements for brands?
I judge every brand and every product on a case-by-case basis. I look at the formula as a whole, and I look at every ingredient. I want the artisans and brands we showcase to have thought about every single detail, from the packaging to the inclusion of certain ingredients. So, if I have questions, I will ask them, "Why did you include this ingredient?" and I want them to have thought about why it is included.
There's a lot of black-and-white conversations about glass versus plastic, but I have found, with my conversations with brands, that certain kinds of plastic may have less of a carbon footprint than glass for particular products. I just want brands to be thoughtful about their decisions, and all the brands we work with are really thoughtful about everything from the packaging to the ingredients that they use.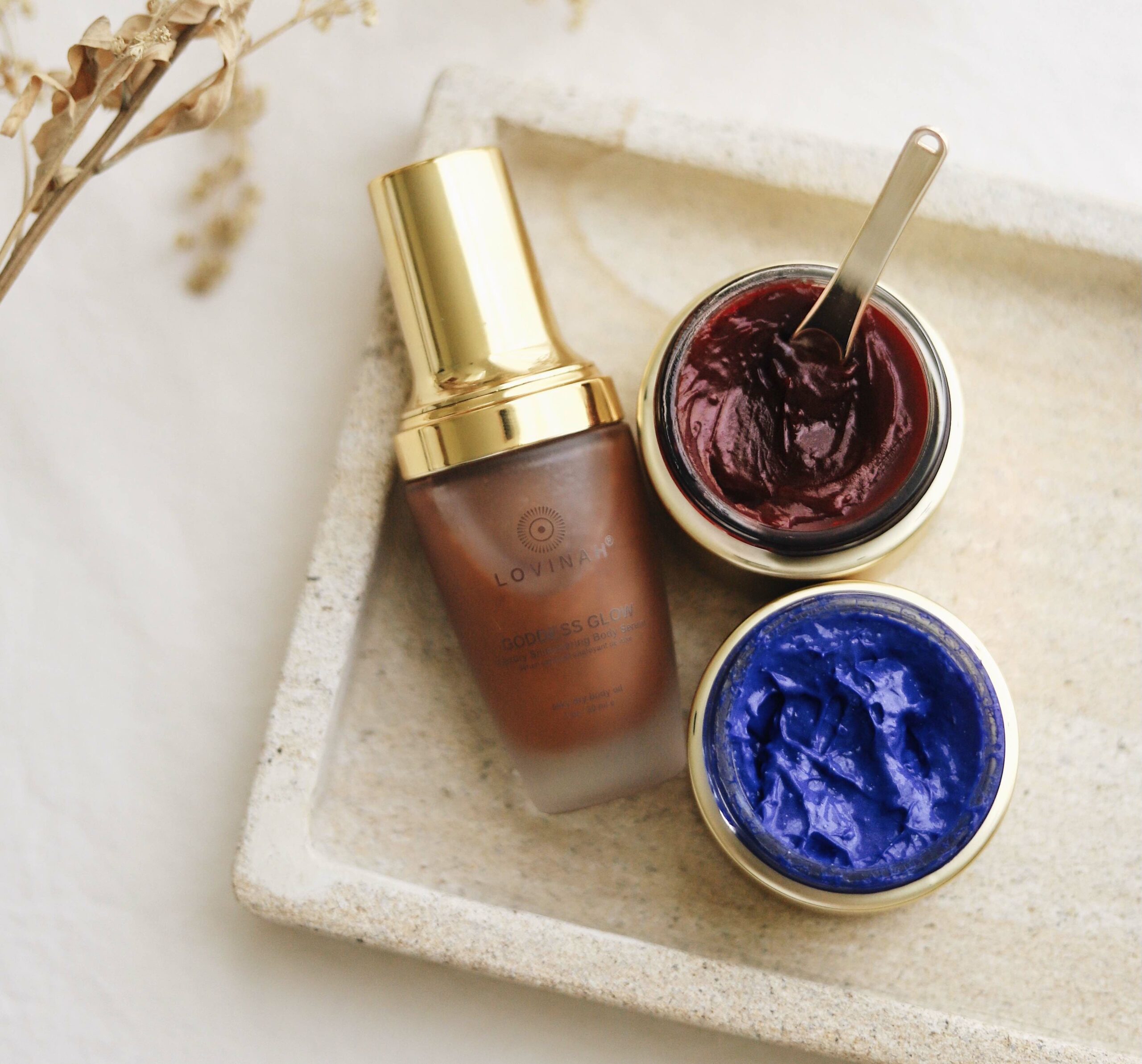 You introduced an e-commerce component to Boxwalla earlier this year. Why?
When I started Boxwalla, I thought I was never going to do a retail store. I wanted people to experience something in our box, and then go back and buy directly form the artisan or brand because I thought that is how it would benefit them the most. Over the years, I would have subscribers ask me what should they should buy from other retail stores. People wanted us to create a retail store so they could come back and buy from us because they trusted us and our curation.
From a brand perspective, it was also an important thing. Especially this year and last, brands thought it would be good for us to have a retail store because it's an additional revenue stream for them. When we got feedback from both sides, we thought, "OK, we should do that." It allows us to add another layer to the storytelling and support brands. We only have six boxes a year, and we can only support so many brands with them.
The retail store has multiple categories. We have beauty, books, food, ethical fashion and now the makeup shop. We always envisioned each of these shops as different ways of engaging with our world. I'm really wary of any culture being reduced to a single story. All of these shops together allow us to tell a multilayered story of multiple cultures so they are not reduced to a stereotype. I see all the shops as pieces of that larger picture.
We saw Estée Laundry's Instagram Stories talking about your partnership with Gusman on the upcoming makeup shop. Can you address them?
As I mentioned to Estée Laundry in response to their Stories, what's up on our site currently is a holiday preview for our audience and the full launch will be at the end of January. Our ultimate goal is to build the most inclusive and diverse space with no judgment, and that is an ongoing process for us.
We have some things planned that will start rolling out when we officially launch, including collaborations with makeup artists to continue necessary conversations within this space. Regarding the CC cream that they referenced, the brand is reformulating their deep shade, which is why it wasn't available to order for our holiday preview.
For us, diversity is not limited to shade ranges, although they are very important, but also in the brands that we showcase as well as how and whom we market to. As a brown immigrant, I have often felt that brands and retailers don't really view me as their ideal, target customer. For us, it is really, really important that supporting and showcasing BIPOC brands doesn't start to mimic the "ethnic aisle" way of featuring BIPOC brands that we see quite a lot of.
We are working towards making inclusivity and diversity the norm rather than an exception or an afterthought in the retail space. We're not trying to check boxes. We are beginning from a mindset of inclusivity.
We are very excited about partnering with Lola on this shop as she shares my philosophy on makeup, both in terms of what needs to be done to create a truly inclusive and diverse retail space as well as how we want to shift the narratives surrounding makeup, making it truly judgment-free.
This interview has been edited for length and clarity. Feature photo image credit: Haley Hye-Eun Lim