How Potential Sunflower Oil Supply Disruptions Could Impact The Beauty Industry
As Russia's invasion of Ukraine continues, industries across the globe are starting to feel the impact of the conflict, beauty included.
Ukraine supplies over half of the world's crude sunflower while Russia is the second-largest producer, contributing around 23% of the world's supply. Sunflower oil produced from fatty kernels of sunflowers constitutes the "backbone" of a lot of beauty formulations, according to Gay Timmons, founder of organic and specialty ingredient distribution company Oh, Oh Organic. It's in lip balms, eye creams, soaps, cleansers and more.
In the past few days, Timmons has fielded an influx of calls from people wondering about the state of the supply of sunflower oil. So far, she hasn't detected a reduction. "It's really obvious that people are worried," she says. "People who I've not historically sold to are freaked out and reaching out to new potential suppliers like ourselves because everybody is so unsure of what's going on."
Timmons planned ahead to stave off any disruption to the flow of her clients' sunflower oil, a practice beauty companies have become accustomed since they've coped with so much supply chain delay during the pandemic. "I contracted oil for everything I thought I needed this year a couple of months ago," says Timmons. "So, in theory, I'll have what I need, but that's in theory, right?" She adds, "It's very stable, it has a good shelf life, and it's not terribly expensive."
Jonathan Plotzker-Kelly, founder of natural skincare brand Heliotrope, says sunflower oil works wonders as a base for other ingredients. It's used in Heliotrope's body oils, foot treatments and soaps, but is responsible for less than 5% of the brand's formulas.
To date, Heliotrope's business hasn't been impacted by the war in Ukraine. However, Plotzker-Kelly predicts prices for sunflower oil will increase. Already, per information in a Time article on Monday, "Sunflower oil is now $1.28 per pound, versus the $0.60 it cost in September 2020." A worst-case scenario for Heliotrope is that it will have to temporarily change formulas or discontinue select products.
"There's no question that long-term production will suffer because farmers are not going to be able to plant their crops this year with the war happening," says Plotzker-Kelly. To prepare for long-term production issues, Heliotrope is purchasing greater quantities than it usually does from its current sunflower oil sources and seeking out alternative sources to potentially tap if and when its current suppliers run low.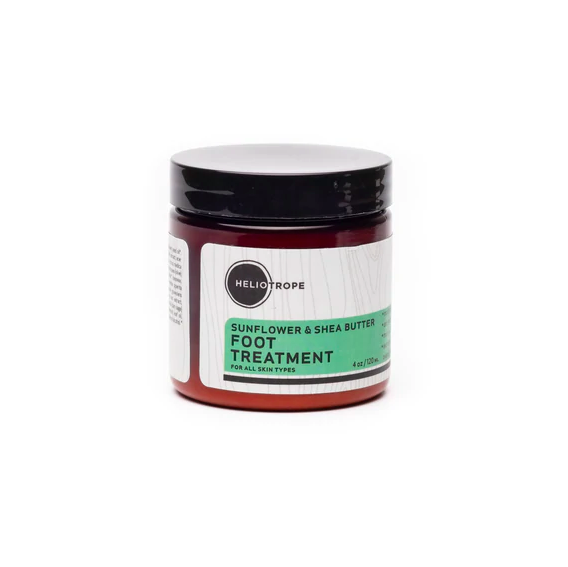 With brands seeking substitutes for sunflower oil, Timmons suggests prices could jump for an array of beauty ingredients. She says, "All of the oils will become more expensive because, when one oil supply is impacted, it's like a domino effect."
Nail products brand Anise Cosmetics incorporates safflower oil in its cuticle serum and new balm collection. Co-founder Neal Wallach says his lab never had a problem purchasing the ingredient before, but, "now, it has become scarce for sunflower oil users must switch to something very similar and safflower oil is by far the best choice."
Avocado oil is another alternative that's chemically similar to sunflower oil, says Timmons, but notes it's much more expensive than sunflower oil. Wallach purchased a bulk amount of safflower oil in anticipation of interruptions in supply resulting from the Ukraine invasion and estimates his stocks of the ingredient should last the remainder of the year. Glancing into the future, he forecasts, "You may see a lot less lip balm on shelves next summer."
Gas price hikes caused in part by the Ukraine invasion are impacting businesses, too. Timmons recently received a notification from a freight carrier explaining that it's pushing up prices 20% due to fuel surcharges. "The cost of freight is going to have a profound impact on the cost of everything that is imported," she says.
Timmons bumped up the prices she charges last year because her cost of goods doubled. It's possible she may have to lift prices this year as well. Despite the challenges of the last two years, she says, "Most people in the organic industry grew a lot in 2020 and 2021." She doesn't expect the same growth this year. Timmons says, "[The war] has taken a really bad situation with COVID and just made it all the worse because of the cost of fuel."
Timmons encourages brand founders and consumers to take a breath and be patient in these trying times. She stresses, "It's a war, people are being killed. Let's not worry about our skin for a minute."