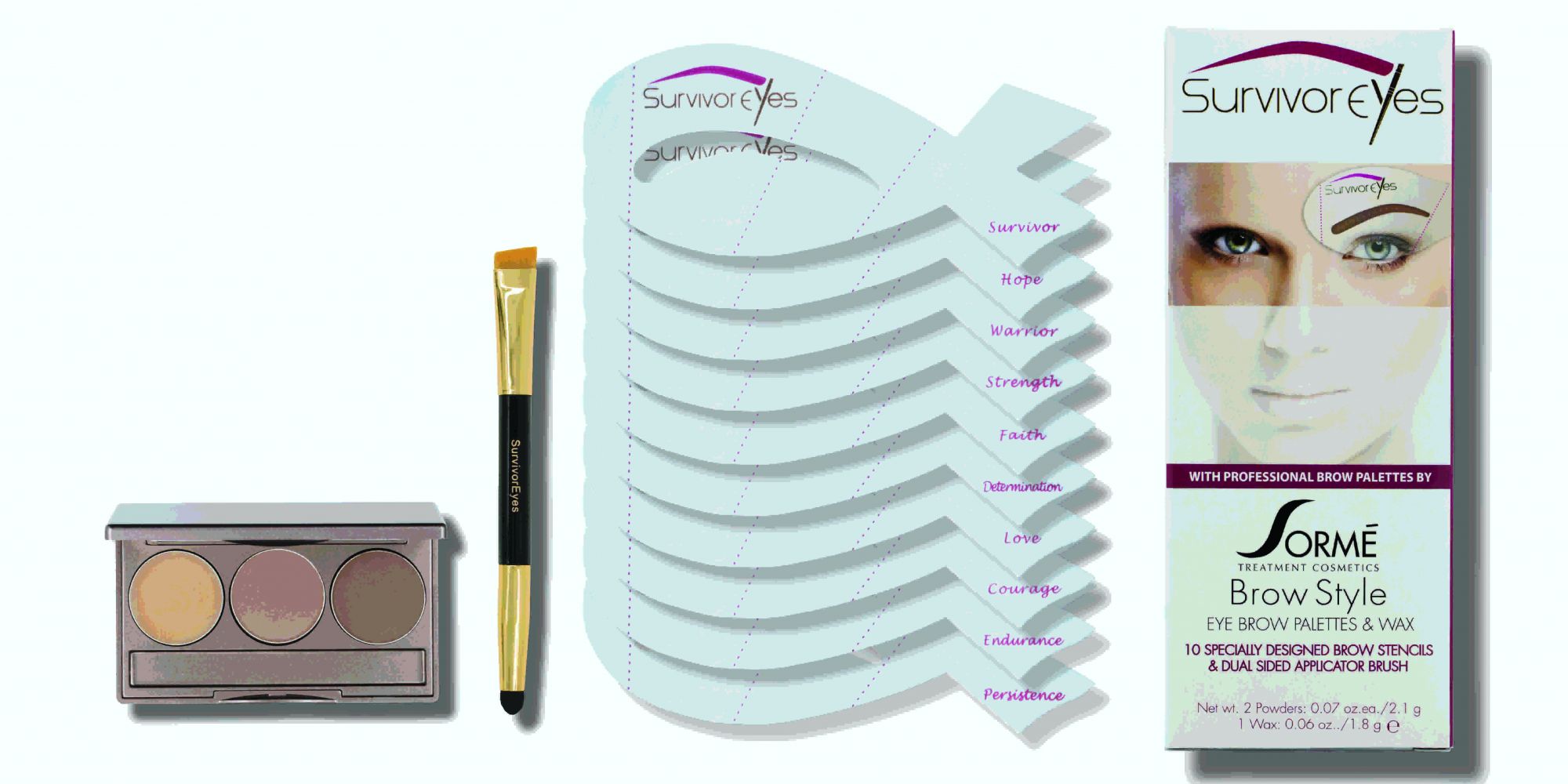 Brow Power: SurvivorEyes Sets Its Sights On Winning Over Retailers, Giving Back And Becoming Profitable
Lisa Brambilla-Doble is a silver linings sort of entrepreneur.
She developed BioUrn, a biodegradable encasement for the ashes of cremated dogs and cats, after losing her job in the pet insurance industry. Brambilla-Doble's next business, SurvivorEyes, followed her and her friend Laurie Nalezny's breast-cancer diagnoses. Its eyebrow application guidance kit has launched on Costco's and Walmart's websites.
"I had gone to Laurie's place and found her despondent on the couch. I said, 'What's the matter?' She said, 'Look at me! I just scared my kid. I have no eyebrows, and I look freakish. You have a background in beauty, give me something I can use easily,'" recounts Brambilla-Doble. "We looked online for a kit that would give her what she needed with high-quality cosmetics and eyebrow stencils in a variety of shapes, and there was nothing. I thought, 'I'm an inventor. I'm going to fill this need.'"
Brambilla-Doble set out to find cosmetics that wouldn't swiftly wither on faces and an expert to assist with producing stencils that even people without much makeup knowledge could wield to fashion brows. She turned to makeup artist Kathie Condon and Sormé Cosmetics to complete the $39.95 SurvivorEyes, which contains 10 stencils, three color palette options to match various brow hair shades and a dual-sided applicator brush. The stencils received a patent last year.
"When I was creating it, I kept thinking about something Laurie had said. She said, 'I don't know where my brows start and end, and I don't know how they should be shaped. If I were smart, before they fell out, I would have put a dot where they started and ended, so I would know how to draw them on.' I thought, 'This has to be simple for people to create natural-looking brows, and they have to last,'" says Brambilla-Doble. "I chose Sormé because they have high-grade professional products that have been tested on all different kinds of skin. It's not going to irritate skin, and I'm not going to worry about it coming off."
Getting SurvivorEyes to meet Brambilla-Doble's stringent criteria wasn't cheap. She's poured in excess of $250,000 into it. At one point, Brambilla-Doble ran out of money to fund SurvivorEyes. "I've given away more product than I've sold. I'm sending them across the United States to beauty influencers. We gave 500 kits to the Look Good Feel Better [Foundation]," she reports. The brand was salvaged by Brambilla-Doble's aunt Dorothy Brambilla. She died in 2015 at the age of 87 and left her niece an inheritance. Brambilla-Doble plans to give back a percentage of SurvivorEyes' proceeds annually to charity in Brambilla's honor.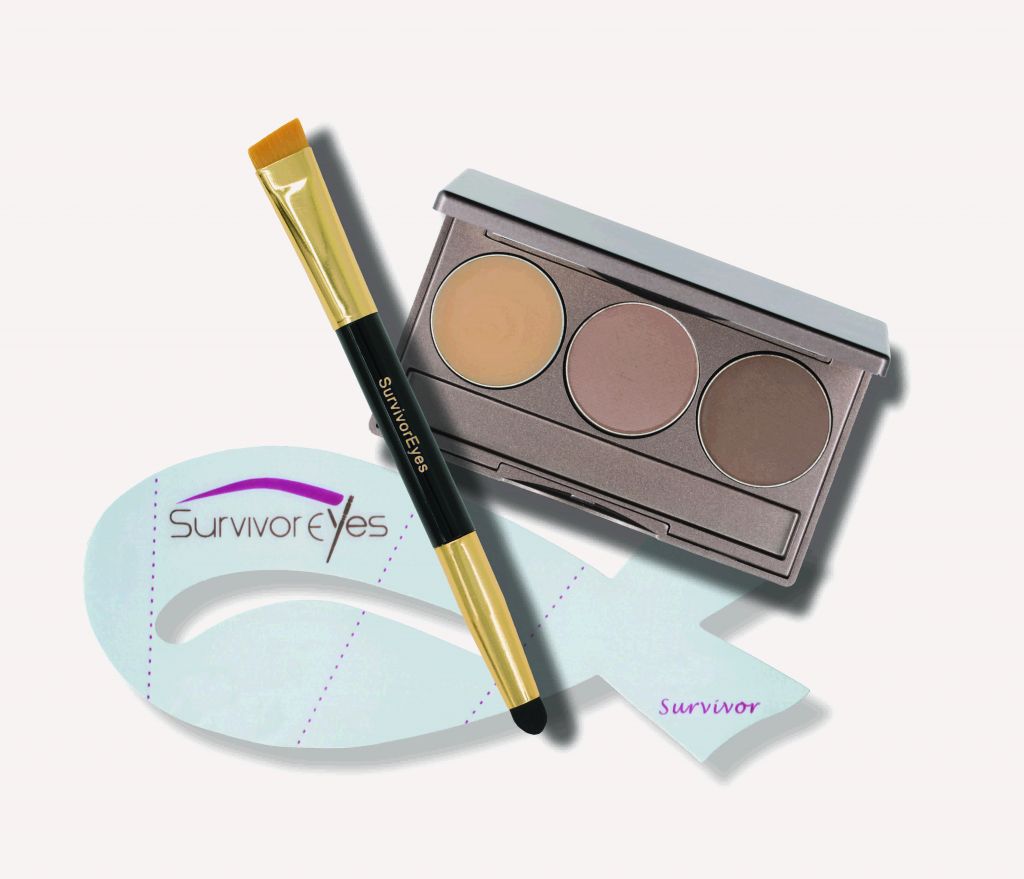 SurvivorEyes is beginning to gain traction at retail. A member of Costco, Brambilla-Doble considered the warehouse club company an ideal platform to spread the message of SurvivorEyes, and she pursued it. "I watch 'Shark Tank' faithfully, and I remember [judge] Daymond Jones saying, 'Don't wait for opportunity to knock on your door, go create it," she says. "I called Costco, and [buyer] Jessica Van Horn said, 'How can I help you?' I said, 'I'm on your website, and you don't have a brow product.' She said, 'You're right. Do you have one you recommend?' I said, 'Heck yeah I do.'"
With SurvivorEyes priced at $24.95 at Costco, Brambilla-Doble doesn't pull in hefty profits from sales on its website, but she's confident the retailer opens doors for her brand. "Costco really vets their products, and they wouldn't have SurvivorEyes on their site if they didn't think it was a quality product, and most other retailers know that," she says. "The exposure to their vast membership is helping me build my brand." Since SurvivorEyes hit Costco's online destination in April, Walmart.com, Jet.com and Amazon have reached out to Brambilla-Doble.
As SurvivorEyes grows its distribution, it has grown its product assortment, too. Brambilla-Doble has released Brows 4 Bros and Forever Brows, a sweat-proof brow kit aimed at brides and athletes. For guys, Brows 4 Bros offers masculine brow stencils and packaging that resembles the leather of a football. "The design idea came from my dad. He's a macho, Italian, 87-year-old man. He said, 'If you're expecting a man to buy makeup, it better look like a football,'" relays Brambilla-Doble, adding, "I believe men deserve this as much as women do."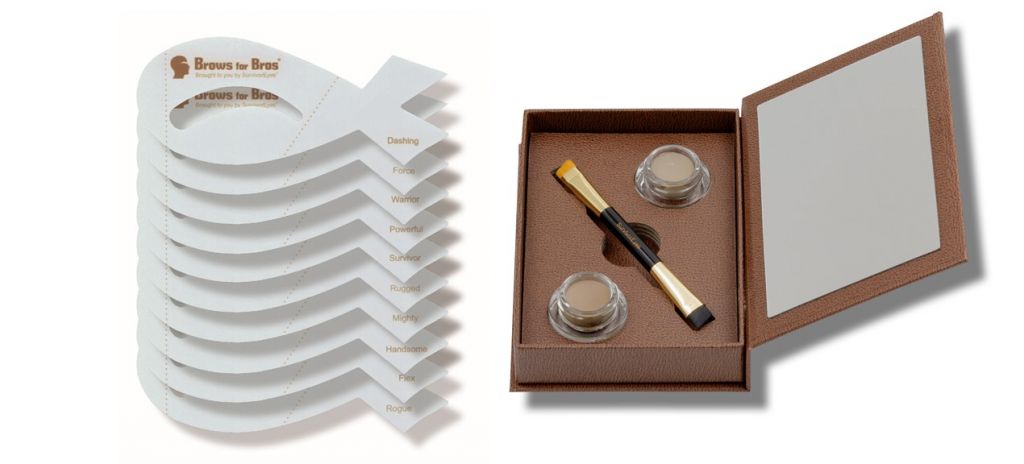 Brambilla-Doble projects SurvivorEyes will be profitable in five years. She's busy chasing brick-and-mortar placements and marketing the brand to put it in position to cross into the black at that time. "I'm working on my business every day and every night," says Brambilla-Doble. "I'm not an army of one. I'm an army of many. This product has been the creation of my network of amazing people. I have a lot of people to thank." Nalezny, who now rocks gorgeous eyebrows, is on the top of the thank-you heap.