Sustainable Deodorant Brand PAPR Secures Funding From L'Occitane's Venture Arm And Cristina Carlino
Just over three years since Procter & Gamble scooped up Native and Unilever purchased Schmidt's Naturals, PAPR is emerging as a deodorant player to watch.
The direct-to-consumer brand owned by Los Angeles company Paper Cosmetics and focused on greening everyday personal care as it protects people from stench has received an undisclosed amount of funding from Obratori, the venture capital and accelerator arm of L'Occitane Group, and Philosophy founder Cristina Carlino. The minority investment initially reported by Women's Wear Daily marks Marseille-based Obratori's first foreign deal. It previously took a minority stake in French organic and vegan lipstick line Le Rouge Français.
"We help young companies with proven effectiveness and viability for their solutions," said Ingo Dauer, co-managing director of Obratori, which is zeroing in companies that care about the wellbeing of humankind for investments, in a statement. He added, "Pushing for more sustainable consumption and ensuring products of quality are obvious to us. Paper Cosmetics is answering a clear customer demand."
Carlino, a backer of and mentor to beauty entrepreneurs, lauds PAPR's clean ingredients, sustainability, sleek design and efficacy. Launched in March last year by Daniel Roescheisen and Kim Eberle, PAPR currently sells four varieties of deodorant housed in vibrant Forest Stewardship Council-certified biodegradable popsicle-like push-up paper tubes: pink grapefruit Bright Shiny Morning, musky sandalwood So Hot Right Now, lemongrass bergamot From Dusk Till Dawn and fresh woodsy Coastal Forests, its bestseller.
PAPR isn't the only brand to put deodorants in paper tubes. Indie brands such as Coconut Matter, Meow Meow Tweet and Ben & Anna have done it, and Procter & Gamble has experimented with paper tubes for Old Spice and Secret. Paper has downsides for deodorant packaging. It tends to wear and formula can seep into it. PAPR doesn't walk away from the packaging issues.
"We try to tell the consumer in a funny way, 'Hey, this can happen.' We wrote on the rim of our deodorant, 'It can get fuzzy and worn out. Get over it, the planet will thank you,'" says Roescheisen. "If you can educate in a cheeky way, instead of complaining about it, they will think, 'I'm doing good here.' It's better than plastic packaging, and there's definitely drawbacks, but, in the long run, there has to be a change."
"I've used many natural deodorants. PAPR is by far my favorite."
PAPR's vegan and aluminum-free deodorants contain coconut oil, shea butter, jojoba ester, silica, baking soda, tapioca starch and castor oil. A sensitive skin version without baking soda is due out in two to three months. While PAPR may eventually explore categories outside of deodorant including oral care, haircare and sun care for merchandise, Roescheisen says it will stick to the deodorant realm for the immediate future.
"I've used many natural deodorants. PAPR is by far my favorite," enthuses Carlino. "Daniel has an incredible nose and instincts second to none when it comes to understanding the new 'revolutionary' customer."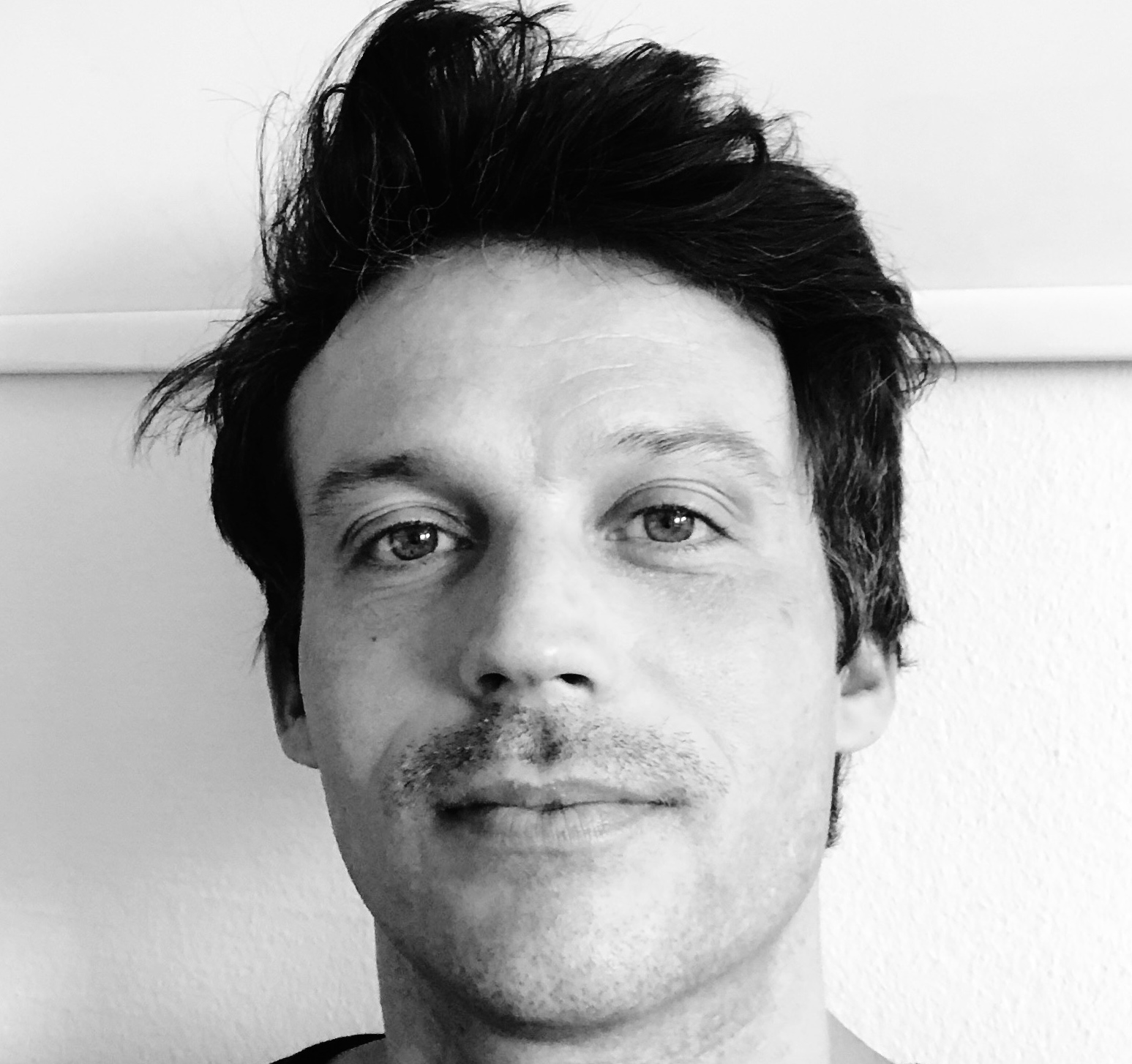 In 2017, Roescheisen sold his majority share of NCLA, a nail brand he co-founded over a decade ago and continues to hold a minority share in although he's not involved in daily operations, and went hunting for his next opportunity. During a trip to Germany, where he's from originally, Roescheisen noticed deodorants were triple the price of deodorants in the United States and that sustainability was a significant factor in consumers' purchasing decisions. If American consumers followed the German trends, he figured they'd be willing to pay premiums for eco-friendly deodorants. PAPR's deodorants are priced at $14. In the U.S., Dove, Secret and Degree deodorants are priced primarily from $3 to $7.
"My partner Kim showed me a deodorant on the German market that was in paper packaging, and I thought the idea was great, but the product itself didn't really turn me on. The design wasn't really great, and the product didn't really work that well," says Roescheisen. "I thought that, with my connections in the beauty industry, we could do something that was different, that was a really great product."
"We are extremely happy to have this great investment team believing in us."
He poured $65,000 of his own money into getting PAPR off the ground. PAPR premiered a Kickstarter campaign in February last year with the goal of drawing $25,000, but quickly ended the effort. Roescheisen always intended to introduce PAPR's deodorants for proof-of-concept purposes and attempt to secure funding early in its maturation. In April last year, he connected with Obratori and, in July, conversations with Carlino began.
"L'Occitane is a very traditional brand, and they are looking to expand into other segments of the beauty, and Cristina has such great knowledge and advice," says Roescheisen. "We are extremely happy to have this great investment team believing in us, trusting us and sharing our vision."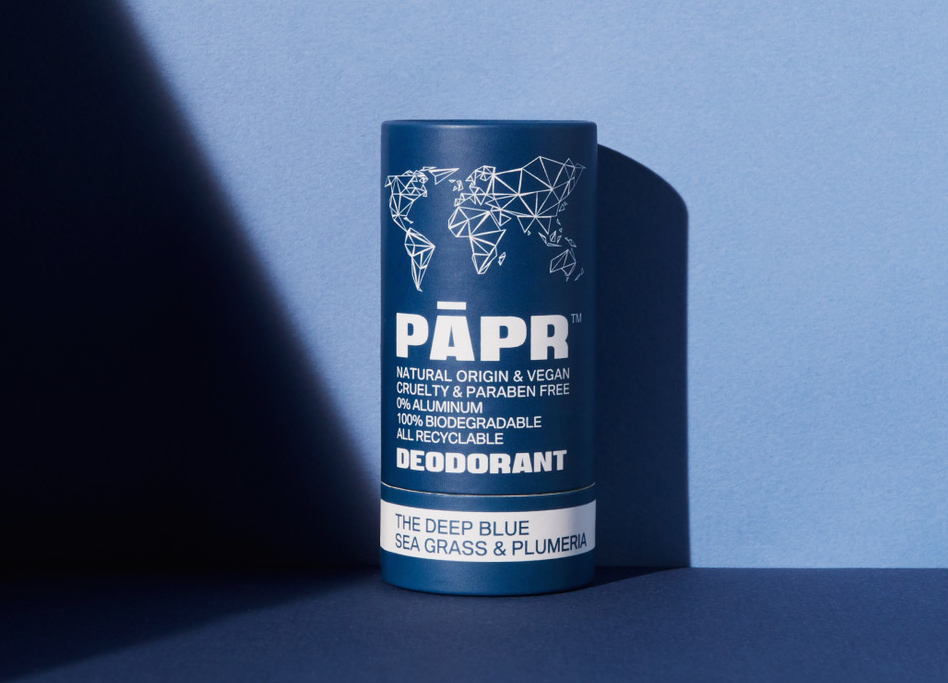 PAPR debuted as the pandemic was spreading across the U.S. The global health crisis has been tough on deodorant sales, but Roescheisen remains bullish on them, pointing out that consumers typically repurchase deodorants every 30 to 45 days, and that the deodorant sector, estimated at about $5 billion in the U.S., is poised to increase. Statista projects sales within it will accelerate at a compound annual growth rate of 5.2% through 2025. The sector's momentum has attracted a countless number of entrants, and among the budding brands vying with PAPR for deodorant consumers are Corpus, Type:A, By Humankind, Myro, Cleo+Coco, Hume Supernatural and Nuud.
PAPR's recent business has been cause for optimism. Its sales doubled monthly in each of the past three months. Relying principally on Instagram advertising for customer acquisition through its tenure so far, PAPR has branched out to affiliate programs and is ramping up its public relations outreach. Amazon has also been a boon, and the brand's sales on the e-tail giant are closely approaching the sales it's generating on its website.
The funding from Obratori and Carlino will largely be dedicated to marketing to bolster PAPR's DTC presence. "We really want to double down on our direct-to-consumer business. It just makes the most sense for us. The brand is very social media-friendly," says Roescheisen. Later this year, he mentions PAPR will probably evaluate retail options, but he thinks the brand will require another round of funding to support a retail rollout.
"With the limited amount of resources that we have and the funding round that we closed, we need to see a path to profitability," says Roescheisen. "We need to grow in a manner where we can say, by June or July, 'Hey, we are profitable now, and it makes sense to go out into the market again and raise a second round.'"