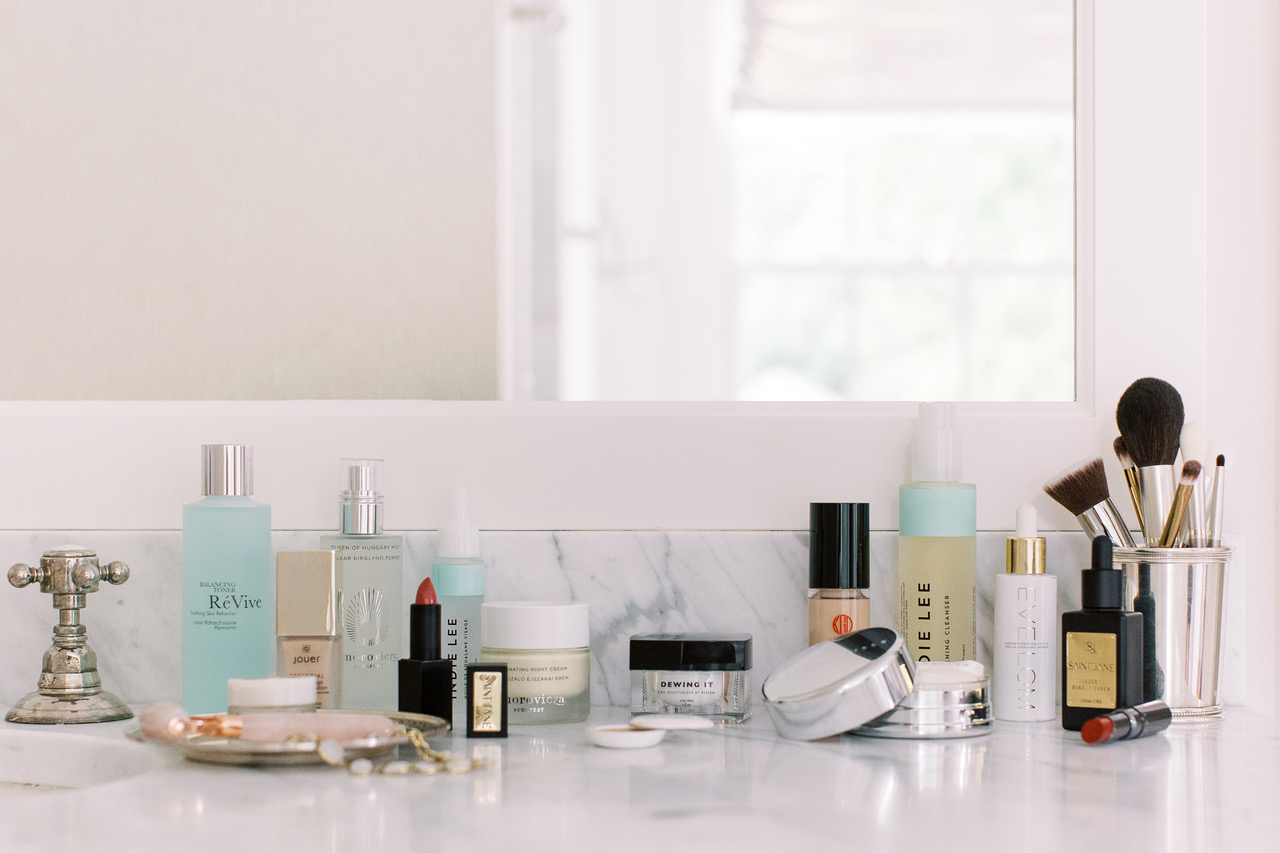 Swan Beauty Customizes Online Beauty Shopping With Artificial Intelligence And Human Expertise
Miss pre-coronavirus beauty shopping? Digital data expert Leigh Humphrey and makeup artist Lindsey Regan Thorne feel your pain.
The duo is launching online concierge concept and e-commerce platform Swan Beauty in September to create the next best thing to in-person sales assistance for prestige beauty customers. It employs the wizardry of artificial intelligence and the beauty know-how of actual humans to identify skincare and makeup products to suit them.
Swan Beauty works by gauging what a customer wants through a 10-minute quiz asking about ingredient preferences, allergies, skin undertones and types, and desired products, and pairing the customer with a beauty professional who, aided by an AI algorithm sifting through available inventory for items applicable to the information revealed by the quiz, picks products to fill a personalized box that addresses those wants. Customers can check out tutorials and customized face diagrams on the products in their boxes to direct their usage.
"We are providing our client with that hand-holding experience," says Regan Thorne, a beauty influencer and founder of the wedding makeup provider Be Pretty in 2009. "You have your advisor giving you a personal video tutorial that you can watch while trying the samples in your bathroom or you can text with them."
After consumers pay an upfront fee of $25, Swan Beauty also enables them to shop beauty products in the manner they prefer. They can filter by price, and inquire about a single product or a complete overhaul of their makeup and skincare arsenals. Products, which range in price on Swan Beauty from $25 to $550, reach customers' homes in less than a week. They don't have to purchase the entire contents of the boxes, but receive a 15% if they do. A sample dram for each product is sent to customers to give them the chance to try before they buy.
Charlotte-based Swan Beauty is debuting with 24 skincare and color cosmetics brands, including a variety of indie players and bigger brands such as Augustinus Bader, Chantecaille, Revive, Tata Harper, Kevyn Aucoin, Jouer,  Eve Lom, Lilah B., Danessa Myricks and Indie Lee. More brands will join the selection in the coming months. The company pays for its beauty experts to be trained directly by brands on products in its assortment to provide quality customer service.
"We are providing our client with that hand-holding experience."
Regan Thorne and Humphrey are proud that Swan Beauty's experts hail from all over the United States, and represent a diversity of ethnicities and genders to address a broad array of customers. The coronavirus has been a boon for finding beauty talent. More than 1,000 beauty professionals applied for 12 positions.
Regan Thorne and Humphrey started building Swan Beauty 14 months ago, long before COVID-19 spread around the world. However, its format is particularly relevant at a moment when digital shopping has eclipsed in-person beauty purchasing. In the second quarter of this year, The NPD Group estimates online prestige beauty sales in the U.S. surged 90% and accounted for 61% of the total sales volume in the segment.
"A big chunk of what we have been doing for the last 14 months has just been surveying and researching and, since COVID hit, it's resulted in a different shopping experience for everyone," says Regan Thorne. Humphrey, who previously held fashion marketing positions at Saks Fifth Avenue and LVMH Moët Hennessy, and delved into consumer data for VF Corporation, believes the counter-centered shopping in department stores isn't ideal for the mixing and matching of brands consumers are interested in now, and exploring the aisles of Sephora without guidance from a sales associate isn't ideal either. She says, "I spent my career thinking about how to make the customer experience better."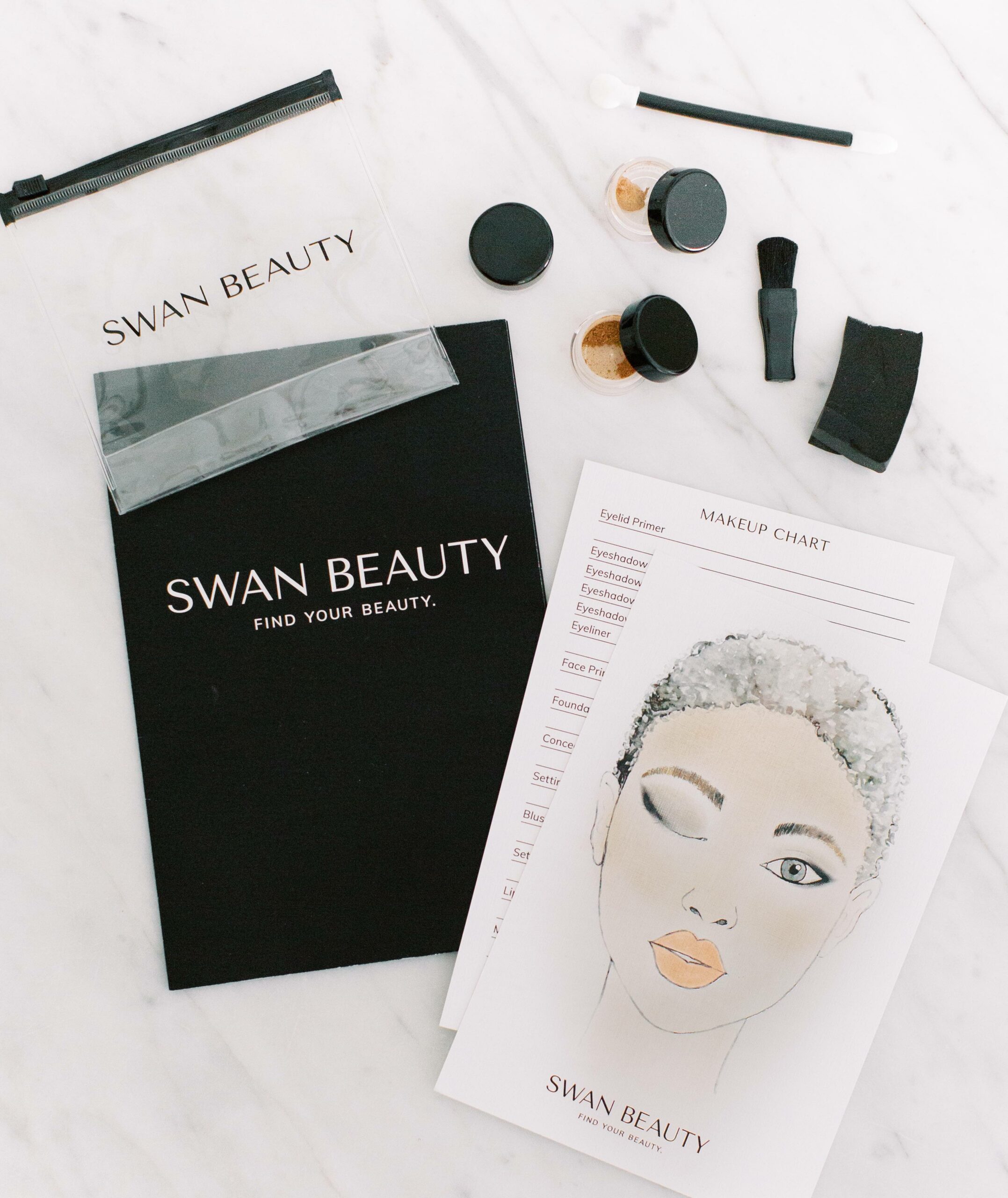 In testing Swan Beauty, Regan Thorne and Humphrey learned it's critical to clearly explain its program to potential customers. "The offering itself—the final product—has gone through several iterations," says Regan Thorne. "We wondered if we really needed to dram and do a face chart for every single customer? And, yes, we do."
Haircare is in Swan Beauty's near future, and it will be followed by fragrance. An app is down the road, too. In a pilot run of Swan Beauty, about 90% of orders were conducted on mobile devices. Humphrey declined to project Swan Beauty's first-year sales or disclose the amount of money amassed to get it up and running, but shared the money was secured from a family office. She describes raising capital as daunting and frustrating.
"It was definitely a process when it came to proving the idea and doing insight work, especially when you're dealing with men who don't always understand beauty or they defer to their wives or assistants instead of experiencing it first hand," says Humphrey. "Helping them understand that women do pay for skincare, that it is an emotional purchase and you can develop a loyalty around it, that took work."