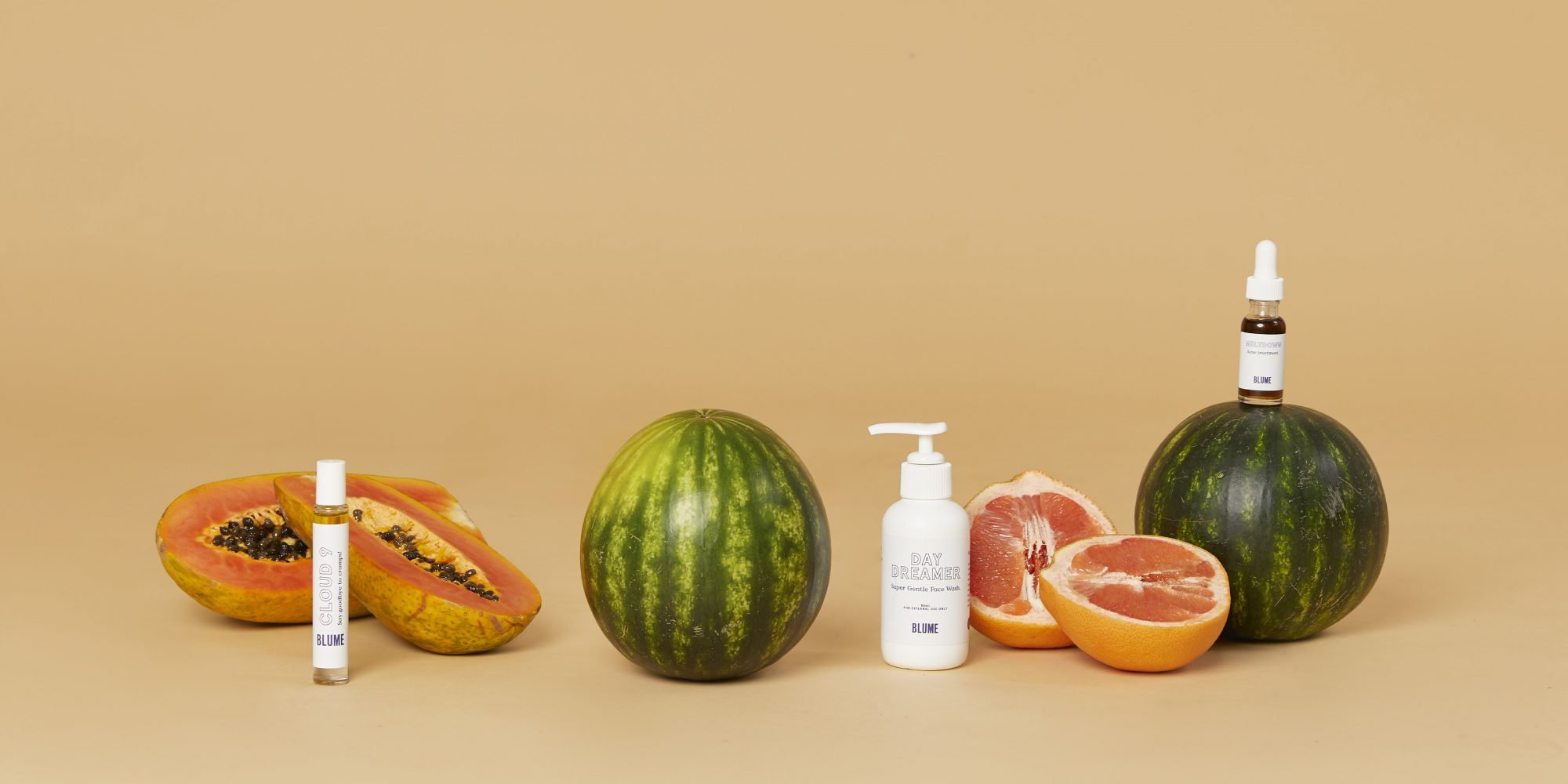 Teen Wellness Brand Blume Is Growing Up With $3M In Funding
Blume is out to make a tumultuous life transition a little less so by providing teens and tweens natural skincare and period products they can trust.
Now, it's making a business transition from early startup to budding consumer packaged goods contender a little less tumultuous by raising $3.3 million from Felicis Ventures, Victress Capital, Maveron, Panache Ventures, Azure and Eric Ries, author of "The Lean Startup." The capital is expected to be put toward product development, marketing and staff enlargement.
"Blume's biggest differentiator is that there was no brand catering to this life stage where girls are using products for the first time," says Taran Ghatrora, who founded Blume with her sister Bunny. "There are the big brands from P&G and Kimberly-Clark, but their voice and branding is stale and outdated. They're not what girls relate to. I'm 27, and I don't relate to those companies. We zero in on our consumer, are there for her, and meet her where she is."
Blume is addressing what is poised to be a lucrative segment of the beauty industry. According to an estimate from Millennial Marketing, gen Z consumers aged 8- to 22-years-old directly spend $29 billion to $143 billion annually, still a small fraction of the $600 billion millennial outlay yearly, but most aren't out of high school. Stella Rising details that 90% of girls seek out products to help them look their best, and 83% buy organic and natural merchandise.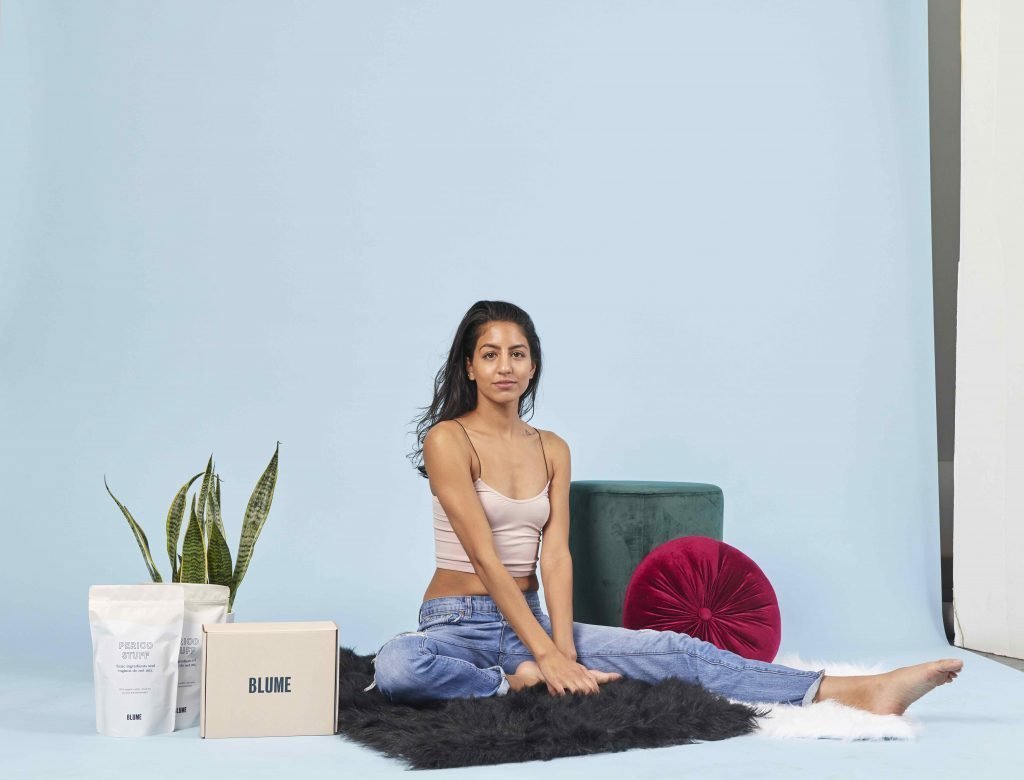 Suiting a generation that relies on digital outlets for information (95% of teens hold YouTube is essential viewing), Blume combines commerce with content. Its Blume University platform spans social media and its website with posts about menstruation, mental health, social movements and inspirational women entrepreneurs. To shape its content and products, the brand is constantly soliciting feedback from its audience via Instagram and in surveys sent out with email newsletters.
"Blume is the only brand that is approaching the gen Z consumers' needs in this cohesive way across both commerce and content, and we believe they will develop the next generation of confident, tenacious and conscious women," says Suzanne Norris, partner at Victress Capital. "We strongly support Blume's mission, and we are honored to partner with their team."
"There are the big brands from P&G and Kimberly-Clark, but their voice and branding is stale and outdated. They're not what girls relate to. I'm 27, and I don't relate to those companies. We zero in on our consumer, are there for her, and meet her where she is."
Blume is an outgrowth of Ellebox, a monthly subscription service the Ghatrora sisters launched in 2016 delivering organic feminine-care items and sundries from third-party vendors. Last June, Ellebox became Blume, and introduced branded beauty products, pads and tampons. Its beauty lineup includes $26 acne treatment Meltdown, $14 face wash Daydreamer, $12 aluminum-free deodorant Hug Me and $18 cramp-relief oil Cloud Nine. Blume's organic tampons and pads are priced at $11 for a pack of 16. A build-a-box option on the brand's site brings an element of Ellebox's business model to Blume.
Since its debut, Blume has averaged 45% month-over-month sales jumps. When it was Ellebox, seed accelerator 500 Startups backed it with roughly $100,000. The company harnessed $250,000 from angel investors to support its conversion to Blume. "That $250,000 got us to $2 million run rate within under a year," says Ghatrora. Blume began and ended fundraising for its latest round in February.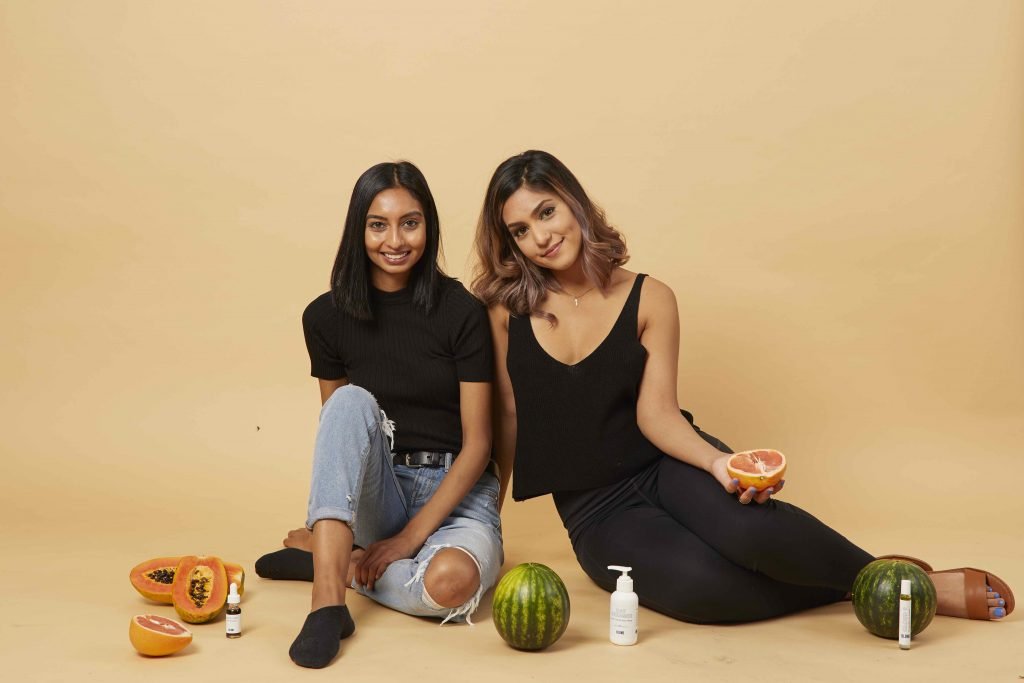 While its fundraising process was short, Ghatrora says the foundation for the round was laid during an extended period. Prior to its fundraising efforts, Blume had been communicating with potential investors as mentors and advisors rather than simply money machines. "They got to see we are in it for the long haul and what kind of people we are," says Ghatrora. "It's a really small world. People all know each other. So, if you have been working really hard over time, you will be recognized, but it's not easy."
Although Blume remains primarily driven by direct-to-consumer sales, it's reached beyond screens to traditional brick-and-mortar stores with entrances into Urban Outfitters and Nordstrom for the retailer's temporary Fresh Faces assortment. At the moment, Ghatrora says Blume isn't searching for further large retail partners to increase its physical retail distribution, but that could change. In stores and on its website, Meltdown is the brand's bestseller.
"How Blume taps into its loyal community to co-create new products is something incumbent CPG brands cannot do themselves."
In February, the same month it was fundraising, Blume heightened its physical retail presence with a two-week pop-up in New York. Ghatrora explains the pop-up was a chance for the brand to commiserate with existing customers and allow them to interact with the brand in an offline environment. She envisions Blume opening pop-ups in the future, but there are no current plans for them.
As for products, Ghatrora shares Blume has three upcoming releases on its roadmap. The brand listens to customers closely to fuel product development. For example, Daydreamer's gentle formulation was directed by customers informing Blume they wanted a cleanser that didn't strip their skin. Ghatrora underscores the brand's customers are interested in vegan, organic and cruelty-free ingredients, and transperancy around them.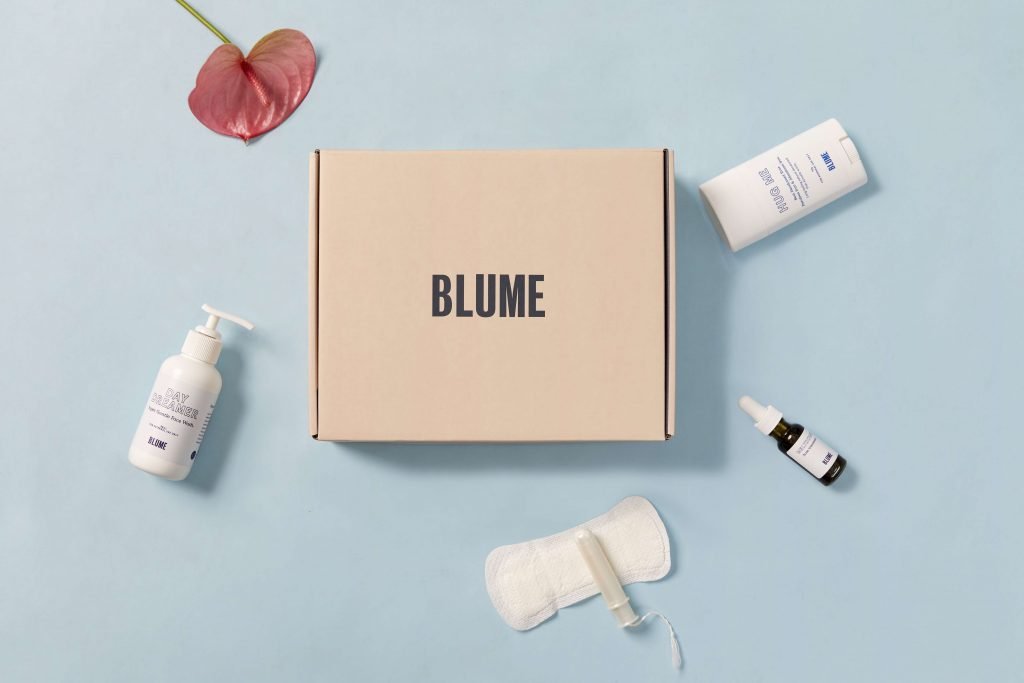 "We are impressed by Blume's holistic approach to transforming the category—starting from an expanding line of wellness products to authentic educational content on physical and mental health as well as innovative omnichannel concepts that resonate with teens," says Victoria Treyger, general partner and managing director at Felicis Ventures. "Moreover, how Blume taps into its loyal community to co-create new products is something incumbent CPG brands cannot do themselves."
Blume will augment its beauty offering, but Ghatrora doesn't foresee the brand supersizing its selection. "The four SKUs we have are powerful and needed in the market. It's a matter of getting the brand in front of more people," she says. "Our products and messages are resonating. We have women telling us, 'I wish I had this growing up,' or moms will tell us, 'My daughter has your products and loves them.'"