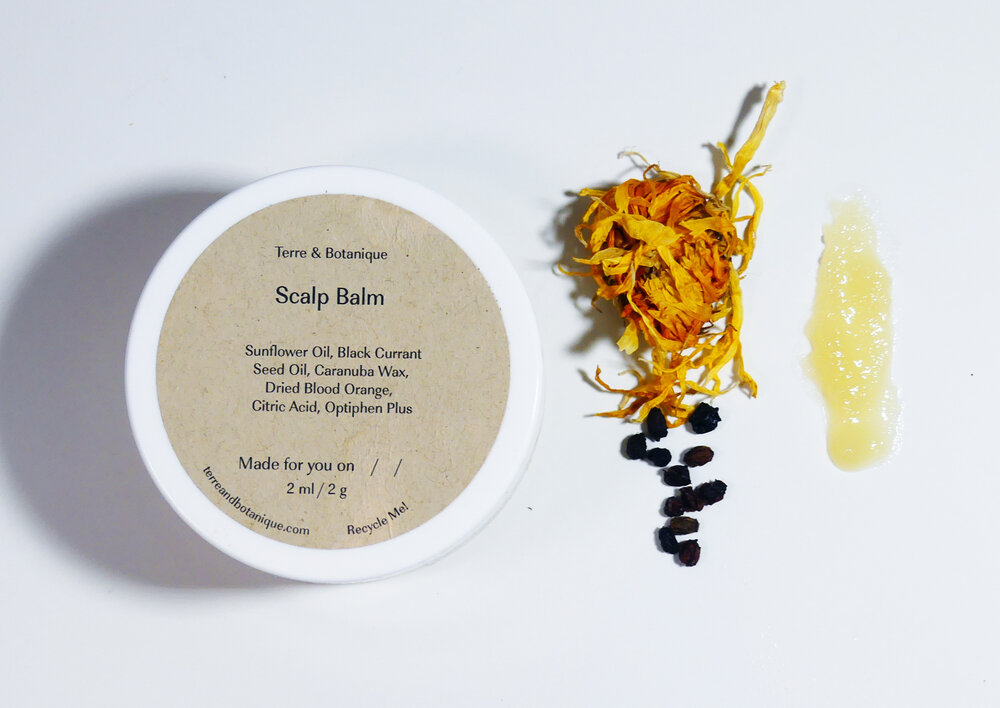 Terre & Botanique Wants To Make Wash Day Sustainable
When Stephanie Moody began her natural hair journey five years ago, it wasn't without issues. She dealt with itchy and flaky scalp, and extremely dry hair.
Moody checked out YouTube tutorials to gather advice from natural hair influencers on haircare methods and products, but nothing was particularly effective. Her hair and scalp still weren't where she wanted them to be. About two years ago, Moody reached her breaking point.
"I got frustrated and threw everything away and was like, 'You know what, I bet you I can figure out a way to make my hair better myself,'" she says. After delving into information about clean beauty online, she collected clays, oils and more ingredients, and started experimenting with them in her Brooklyn kitchen. "Six months of doing all of that research and trial and error, my hair and scalp have never been healthier," says Moody.
Moody turned the DIY formulas that enhanced the health of her hair and scalp into Terre & Botanique, a brand named for the French words for earth and botany that she introduced last June. She poured $5,000 of her personal savings and $10,000 from her parents into bringing Terre & Botanique to life. The brand currently offers six made-to-order products: three conditioning masks, scalp balm, pre-shampoo scalp treatment and styling crème. While Moody creates the formulas herself, she passes them by a chemist to ensure viability.
Terre & Botanique's prices, which run from $7.99 to $14.99, were determined by the costs to complete the products and purchase their packaging plus a 50% markup. "While most brands tend to want to hit a 60% to 80% markup, I want to make sure price points are as accessible as possible," says Moody. So far, the most popular product is the scalp treatment containing fermented rice water, coconut water and dehydrated ginger. "The ginger stimulates your hair and scalp for growth, but it also helps with cell turnover ad loosens up buildup," details Moody.
"I bet you I can figure out a way to make my hair better myself."
One thing Moody suggests may have contributed to her previous hair and scalp issues was hanging on to products too long. She explains, "I know a lot of us tend to buy a product that we saw someone use and had good results with, try it, and it kind of works kind of doesn't and, then, it just sits on our shelf for months and, then, we go back to it and say, 'OK, this kind of worked that one time, let me try it again.'"
Moody doesn't recommend the prolonged practice. Most clean haircare products, she shares, only last about six to twelve months. Terre & Botanique's products have an even shorter shelf life and last two months—or about four to six washes—when stored in the refrigerator. The short shelf life is due to the brand's fresh ingredients.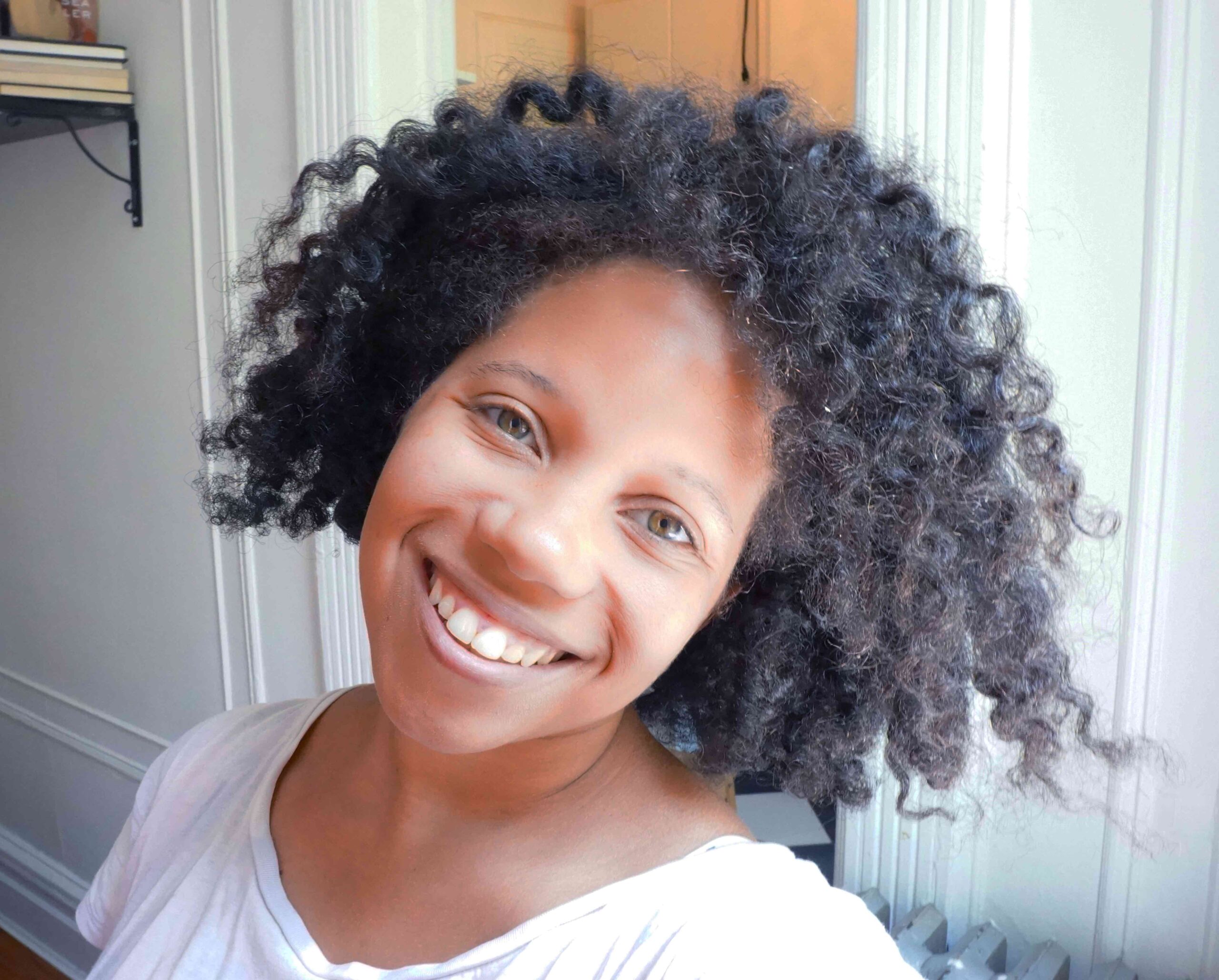 Moody says experimenting with various combinations of ingredients can be tricky. Her product development is typically inspired by a concern she's attempting to address. She delves into specific fruits and vegetables to tackle the concern, and gets a blend of them to a place where it's stable. To ease the product development process and solicit outside input, Moody recently initiated a program inviting consumers to trial products.
"I need a way to test products, and I was thinking about, 'What friends and family would be good to do that with?' And, then, it hit me, why don't I go to the customers that want to buy and use the products?" she says. Moody emphasizes unbiased opinions are crucial for refining Terre & Botanique's merchandise. She says, "That way I can tweak things to exactly what is needed before it goes into market, and I won't have any issues post that."
"I have a responsibility to make the company as sustainable from the ground level as I possibly can."
Customers can currently test out a restorative hair mask Moody hopes to release in the summer. They receive a 10% discount code, an email with instructions on how to apply the product and a link to a survey. Testing should last about a month and a half. Moody says, "I'll go through a two-month R&D phase where I tweak anything that's come up, and it will go through another round of month-long testing." Around the same time as the restorative hair mask is scheduled for release, Moody hopes to relaunch Terre & Botanique with the six products it already offers along with the hair mask, a traditional cleanser and a deep conditioner. 
In anticipation of the relaunch, Moody is crowdfunding on IFundWomen, a platform for women-owned businesses that she says has been a helpful vehicle for receiving feedback and assistance from fellow women of color entrepreneurs. She's seeking to raise $15,000 to put toward procuring sustainable glass packaging, and hiring a part-time social media and content manager.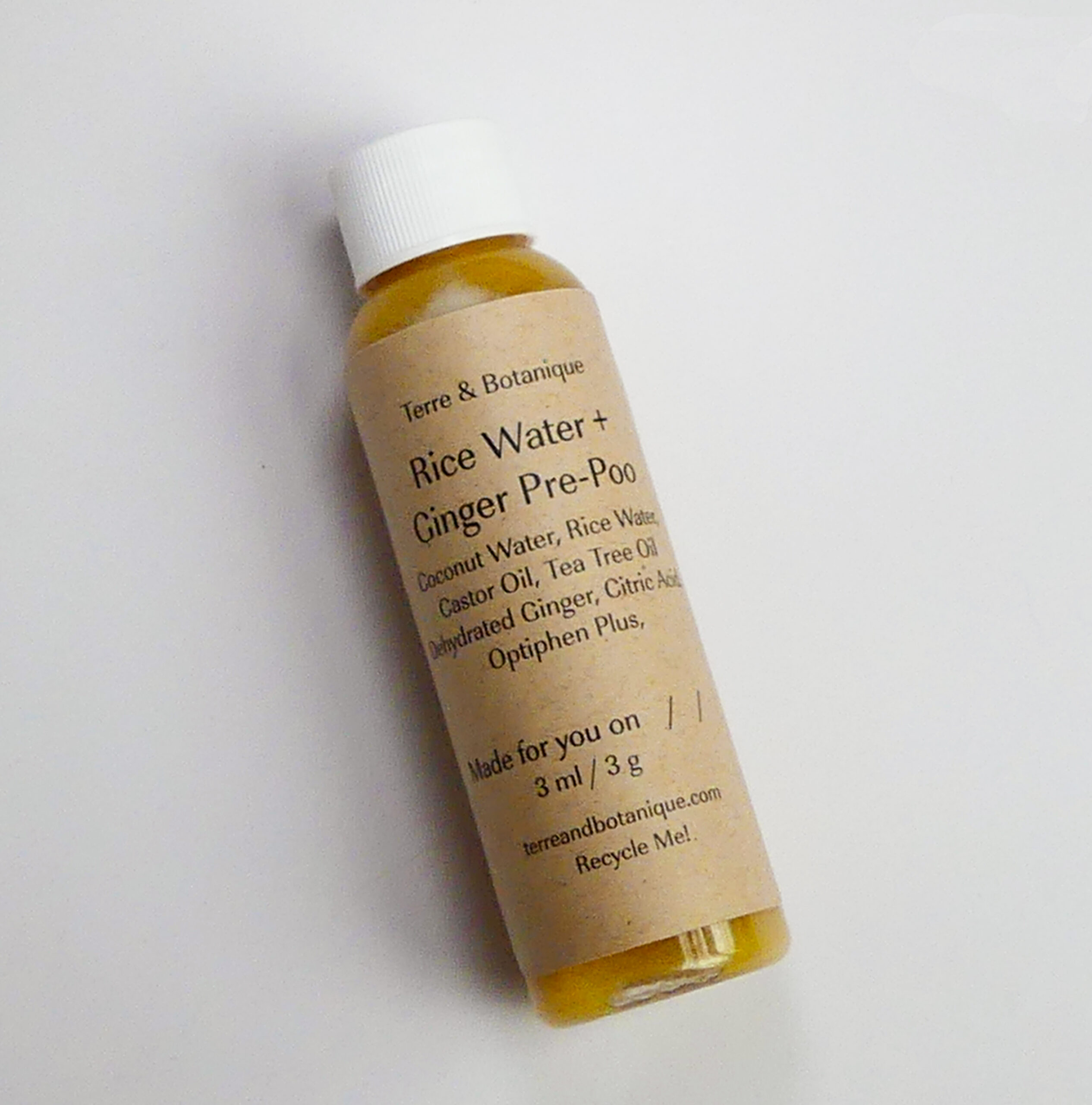 Moody's goal is to eventually switch to soy ink labels and biodegradable shipping bags. In addition, she's looking to enact a system enabling customers to offset the carbon emissions that arise from Terre & Botanique's deliveries as well as a program for customers to return packaging and obtain a discount or reimbursement. She already composts the waste she produces from whipping up product formulas in her basement-turned-studio. 
Moody's aim is for Terre & Botanique to not only improve how its customers care for their hair, but also how they interact with the planet. She says, "Because it is a plant-based company and because the Black and brown community is adversely affected by climate change issues, as a Black-owned business, I figured I have a responsibility to make the company as sustainable from the ground level as I possibly can."