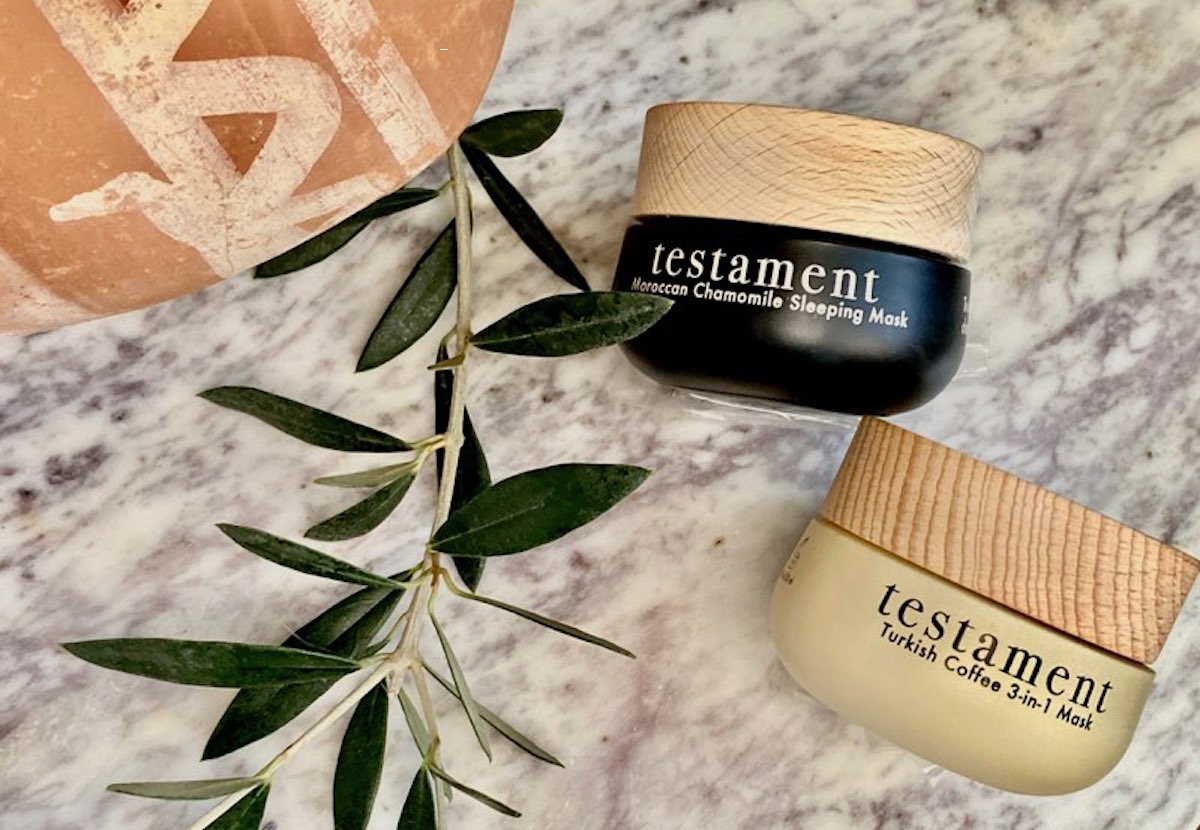 "Mediterranean Diet For My Face": Former WWD Digital Director Sophia Chabbott Launches Testament Beauty At Saks Fifth Avenue
Sophia Chabbott's nearly 15 years of experience as an editor at Women's Wear Daily, Glamour and Saks Fifth Avenue allowed her to spend plenty of time in beauty closets, which she happily walked away from with bags' worth of products. "The more I had, the more I wanted," she admits. "There was never enough."
Before testing the products she pilfered, Chabbott would Google the ingredients in them to decipher their functions, but the power of Google didn't fully clarify their roles. "I wanted my skincare to have ingredients that I could understand what their purpose was," she says. "Maybe I even had them in my kitchen or my garden already." More specifically, Chabbott, whose family hails from Spain, Syria and Turkey, yearned to create a "Mediterranean diet for my face" containing "formulas with loads of antioxidants and clinical actives to make them efficacious" hailing from the Mediterranean region, including lavender, oregano, arabica coffee and chamomile. "Instead of being the ancillary ingredient, they're the heroes," says Chabbott.
Testament Beauty launches today with Moroccan Chamomile Sleeping Mask ($72) and Turkish Coffee 3-in-1 Mask ($68) on its website and Saks Fifth Avenue's e-commerce platform. With the initial products, Chabbott says her intent wasn't to build an entire skincare regimen off the bat, but key items she craved—and she sought not to add to the product redundancy already ubiquitous in the beauty industry.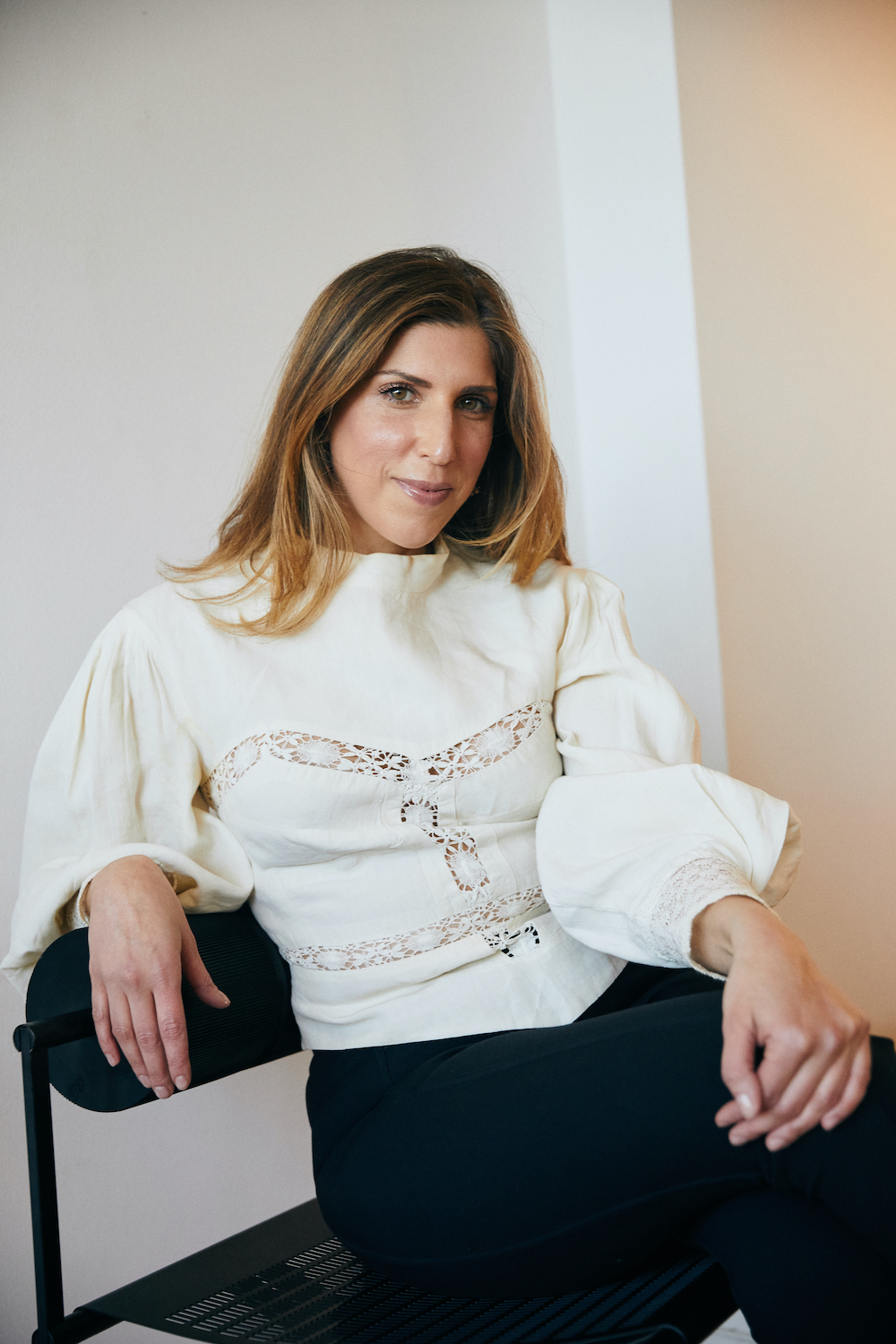 "I knew that there was no point redoing what exists and what works well," says Chabbott. "I use the products that I'm developing, but I also use other products and, when something's good, it's good." She encourages consumers to pair Testament Beauty's products with their existing favorites. "It's very rare, of course, to have somebody wear a single brand from head to toe in fashion," she says. "And we also mix and match in beauty, and that's not just OK, I think that's great."
When Chabbott worked as the online editor at Glamour for three years, she'd examine what readers were interested in and get excited taking action in response to her findings. Leading Testament Beauty, she thinks about potential customers in a similar way. "Our customers are going to spend their hard-earned money with us, and I want them to feel different after using our products," she says. The quickest way she knew how to generate an immediate difference is via mask treatments. "With some other formulas—in a moisturizer, a serum, an eye cream—it takes sometimes months to see the effects," she says. "I call [Testament Beauty's products] now-and-later formulas. You see results now after first using them and, then, if you continue using them, you'll continue to see more results."
Rather than yet another gen Z brand, Testament Beauty was designed with women in their 30s, 40s, 50s and beyond in mind. Chabbott, however, is hesitant to put an age threshold on the brand's target demographic. Her 18-year-old niece and her 89-year-old grandmother have tried and love the products.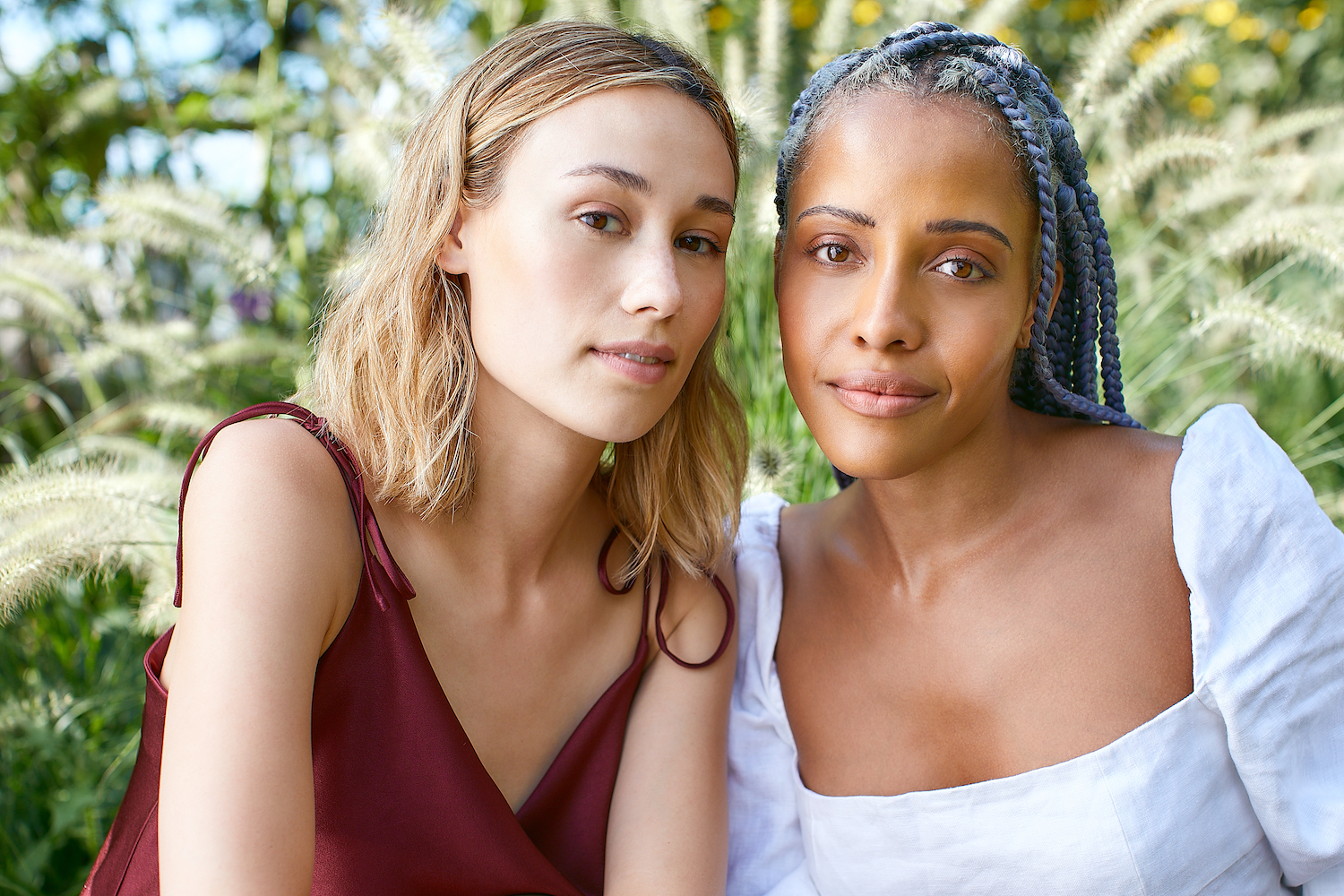 Chabbott was Saks Fifth Avenue's editorial director for almost two years and was a co-worker of many of the employees who are still there. She credits early and successful conversations with Ondine Lamstein, VM/DMM for beauty and fragrance at Saks, as a catalyst for the department store company's partnership with Testament Beauty. In addition, Chabbott has teamed up with KSJ Collective, the consultancy founded by Kelly St. John, previously VP/DMM for beauty at Neiman Marcus, to grow her brand. She aims to expand it globally in the United Kingdom, Australia and Asian countries.
For marketing, Chabbott is tapping into her network, and sending out mailers to beauty and fashion editors and influencers. "It's all organic for now," she says. In the future, Chabbott hopes to continue to mine into her professional network and possibly bring former colleagues on board.
"Testament feels like a family business. I come from a big family, I'm a fan of big families and, when I sit down and think about what Testament is, it's sort of like a weeknight family dinner where everybody's sitting around the table, relaxed, eating good food, bonding," she says. "That's the feeling that I always want Testament to have, and I want to build out that Testament family."