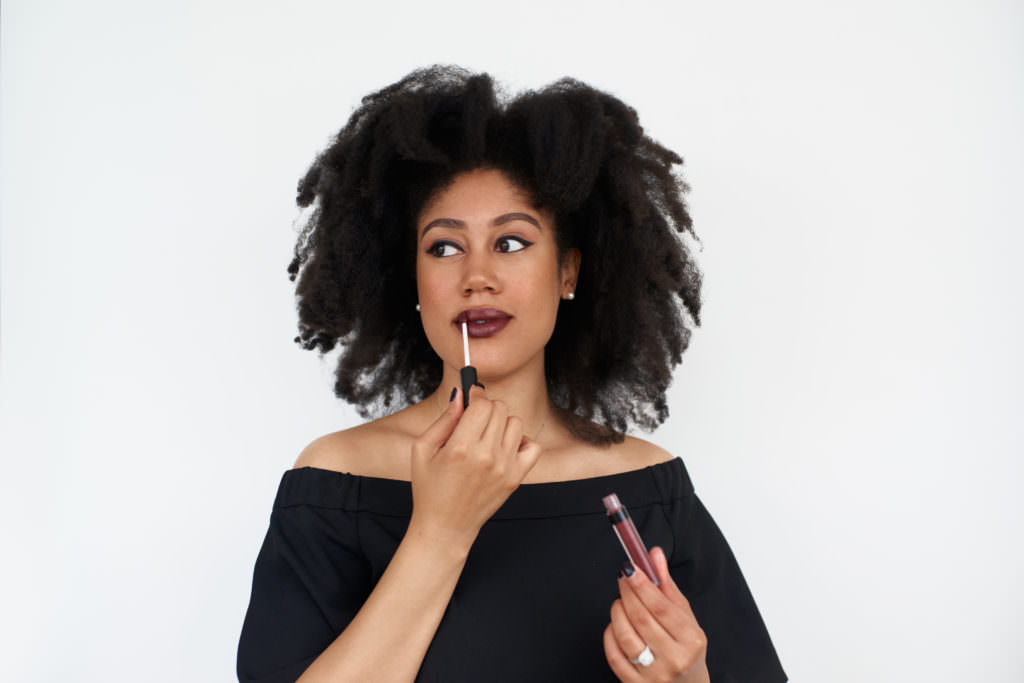 That's Chelsea Masters Social Media With Professionalism, Personal Experience and Achingly Pretty Pictures
The natural beauty community should be super thankful That's Chelsea's Chelsea Williams didn't pin down a graphic design position after college. Graduating at the height of the Great Recession without job offers in her chosen field, she entered the healthcare industry out of necessity, and found her footing as a wellness advocate, and a beauty and food blogger at That's Chelsea.
In a green beauty segment criticized for its lack of diversity, she brings an underrepresented voice, but her professional chops and personal take on holistic living are what's cemented her as an in-demand personality on television, where she appears on "NewsOne Now," and with brand partners. Williams carved an hour out of her packed schedule to talk to Beauty Independent about addressing her hormonal condition, what she charges brands, becoming a credentialed health coach, the power of LinkedIn and successful social media strategies.
When did you start building your presence online and why?
I started in January of 2015. I wanted a creative outlet. Originally, I thought it was going to be where I would showcase my art. I was also interested in health because I work in health communications, and I've had my own health issues. I didn't see a lot of people online talking about some of the same things I was as far as natural living, holistic health and a plant-based diet and, I thought, "Wow, there is really not a lot of diversity in this community." I want to be that person that someone else can find and relate to online.
When did you realize That's Chelsea was gaining traction?
When I posted pictures, people started asking me what makeup or clothes I was wearing, so that's when I turned my website into what it is today. I subscribed to The Organic Bunny subscription box around that time because I wanted to find more natural makeup options. The owner of the box [Amanda Jo] reposted my picture, so other people started following my blog. They said they didn't know there were black women who were interested in and buying this box. They were thinking about buying the box, and now they knew it worked for everyone. Then, I started posting more pictures of myself wearing makeup, and more brands asked me to review their products. They would repost pictures, and that's how my audience grew.
You work full-time in health communications while running That's Chelsea. What does your employer think about your side gig?
When I first interviewed for the role, I was transparent, and I told them I was a blogger. If I need to travel or do a TV segment, they are totally supportive as long as the work gets done. I make sure that I instill trust in them by staying focused so I can do both.  
Who's the That's Chelsea audience?
It's primarily women between the ages of 20 to 45, but anyone who is wellness curious would be my audience.
You have experienced health issues. Tell me about them.
I was diagnosed with Graves' Disease in 7th grade. At that age, I didn't have power over what I was eating, wearing and using because I was so young, but, looking back, some of the products I was using contributed to that diagnosis. Fast forward to around 2010, and I was diagnosed with hyperthyroidism. I had a portion of my thyroid removed. At the time, my doctor told you me, "You are going to gain all this weight. This is a hormonal condition, and you can't control it." I wanted to still have the same body shape and be high energy. I started researching what was in my food and watching documentaries. I wanted to find holistic ways to address my condition. That's when I changed my diet and eventually transitioned to a vegan diet. I've been able to maintain a healthy weight and energy since changing my diet, and with exercising and swapping out products with endocrine disruptors.
"Affiliate programs aren't worth the return on investment for an influencer because you get a very small commission for a lot of work on the front end."
How do you like to work with brands?
If a brand reaches out to me, it's important for me to try it a couple of times to make sure I like the product, and it's something I see myself using. From there, I prefer sponsored posts over affiliate marketing programs. Affiliate programs aren't worth the return on investment for an influencer because you get a very small commission for a lot of work on the front end. I like not just one-off posts, but to have a relationship with a brand to work together on a few things throughout the year. A barrier is that a lot of brands come to me, but I don't see myself or my audience represented on their pages. I recognize that I'm a lighter-skinned black woman, and a lot of indie beauty brands have my shade, but they don't have shades for other people in my audience. I don't want to promote something to my audience and get them frustrated because the product is not accessible to them.
What's your rate?
For sponsored posts, I do work with indie beauty brands, but I also work in other industries like transportation and fashion. In the fashion world and transportation industry, I have gotten paid $2,000 per a post. From some indie brands, I've gotten as low as $50. I had maybe 1,500 followers when I was getting $50. It's pretty much, at this point, from $500 to $3,500 for a campaign, and it varies depending on the scope of work.
What are some brand partnerships that you feel have been impactful?
Be Kekoa, they are a haircare company, and we did a video together. The engagement was high. They shared the video on their YouTube platform. The video was about a staple product that they carry, so they can show it throughout the year. I did another campaign with a company called Heritage1933. We did a series of posts over time. The engagement was high, and it helped them gain visibility.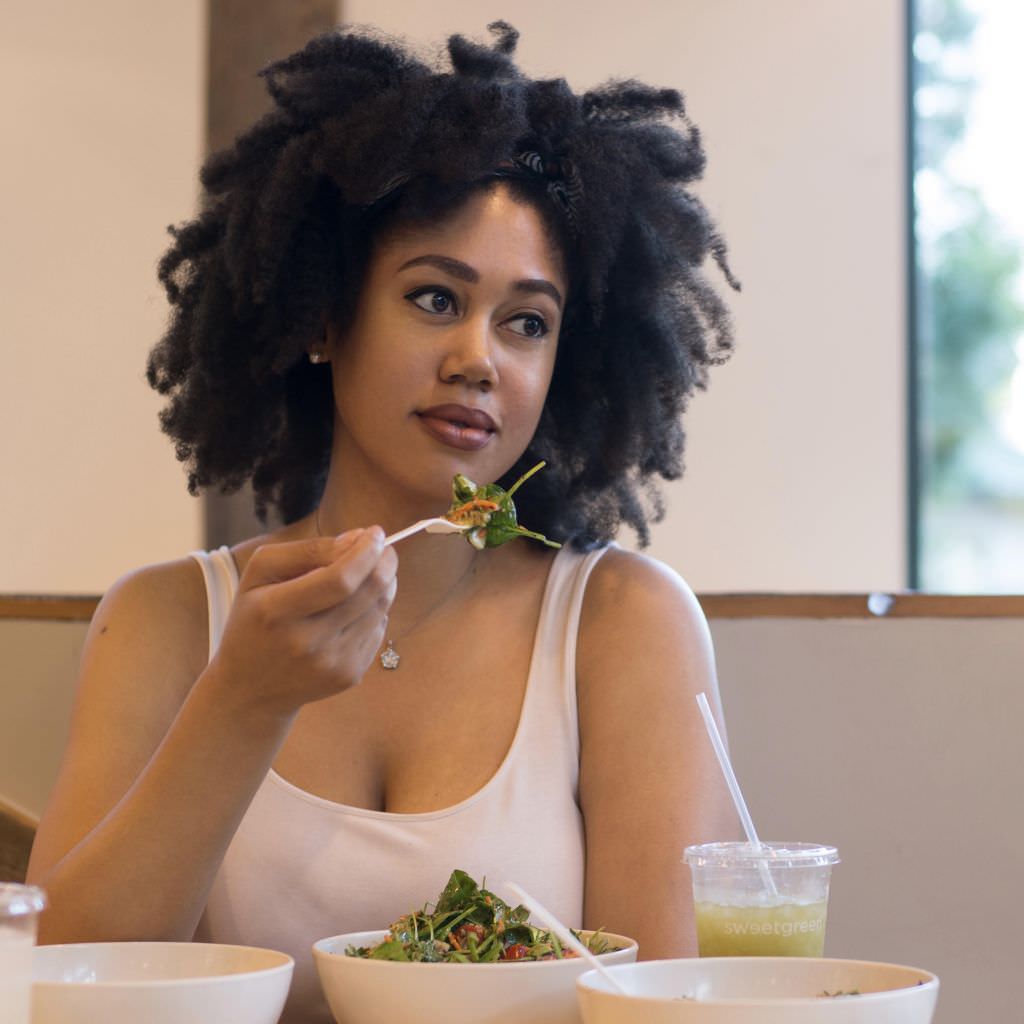 What do you think brands don't get about working with influencers?
You can get more return on your investment from an influencer than from a general Facebook ad. If you are trying to introduce something to me, I scroll past it in an ad, and I might be annoyed by an ad. If a blogger that's trusted endorses your product, that's going to increase sales. If a blogger not only posts a one-off post and there is a repeat campaign, that person's audience understands, OK, she actually really uses this product. I know brands that have paid me to promote their products and, if I'm using a product, I will show it again – like if I'm doing a get-ready-with-me on Instagram Stories – because I genuinely like it, and I have a relationship with them. They will see more return on investment that way.
What changes do you see in social media around natural beauty?
I see more green beauty pop-up events and experiences. Companies like MAC, L'Oreal or Tarte have influencers go on trips. I went to the Hamptons with a couple different companies. We did brand activations there, and the next step for green beauty are these brand activations getting bloggers to come together.
What about changes that you see in natural beauty more generally?
I think more people of color are starting to be interested in green beauty products, and green beauty is going more mainstream. I don't know if that's good or bad. It's good because you want people to use healthier products and products that are better for the environment, but, then, it's hard for people who promote only natural products or products as close to natural as possible because they get mixed in [with other influencers]. For example, I promote primarily natural, but if someone else comes along and they promote that product and also MAC, it makes our audience wonder, is that [natural] brand still OK?
What digital platforms do you concentrate on for That's Chelsea?
My major platforms are Instagram, Twitter, LinkedIn and YouTube. I have found so much success on LinkedIn. The great thing about LinkedIn is that it allows you to connect with brand owners and community managers, and you can showcase how you craft messages and curate campaigns, not just post a picture. I had an influencer marketing agency contact me because they saw my Take Care video on LinkedIn. I have an ongoing relationship with Sweetgreen and, whenever the community manager likes my posts, I will always get a lead because she liked it. I got a campaign with goDCgo, which is a transportation system, because of LinkedIn.
"I have found so much success on LinkedIn. The great thing about LinkedIn is that it allows you to connect with brand owners and community managers, and you can showcase how you craft messages and curate campaigns, not just post a picture."
How often do you post for That's Chelsea?
On the blog, I try to post two to three times a week. Instagram, I would say three to four times a week. I would like to post more, but, being that I have a full-time job, it's difficult.
How are you evolving your content on That's Chelsea?
I have been doing a lot more video experiences. I find that those get a lot more engagement. For example, I recently attended the launch of D.C.'s first green beauty shop Take Care, and I did a video for that. I think people [watching it] were like, "This shop is really cool," and it made people want to go. I try to make the audience feel like they were there. Pictures are great, but video takes it to the next level.
What are your goals for growing your online and offline careers?
I really want to expand my video content and YouTube page. I am currently studying to be a board certified integrative health coach. I complete my program at the end of December and will sit for board certification next June. I want to write a book, and I think board certification will give me credibility. I can say right now I'm a health coach if I wanted to, but there's a difference between a board certified health coach and just a health coach.