 The Art Of Shaving's Founders Are Back In The Brand Business With Skincare Startup Ingredients
Eleven years after selling The Art of Shaving to Procter & Gamble for an estimated $60 million, the brand's co-founders Myriam and Eric Malka are innovating in the beauty industry again.
The married couple's organic skincare brand Ingredients, a name they trademarked in 2009 long before ingredients were the search-engine stimuli they are now in the skincare category, officially debuts today. In a soft-launch phase prior to the official debut, Ingredients' products, which list the percentages of every ingredient in their formulations on the front of their packaging, entered 14 beauty specialty doors.
The initial lineup features a three-step regimen composed of Face Cleanser to cleanse and balance, Face Serum to hydrate and brighten, and Oil Complex to seal and protect. Priced from $36 to $48, the products are more expensive than those from brands such as The Ordinary and The Inkey List that have made ingredient transparency a prominent skincare theme. A plant water mist from Ingredients will bow in the next few weeks. The brand has 12 additional stockkeeping units in the pipeline encompassing everything from ingestibles to immunity-boosting items like throat spray.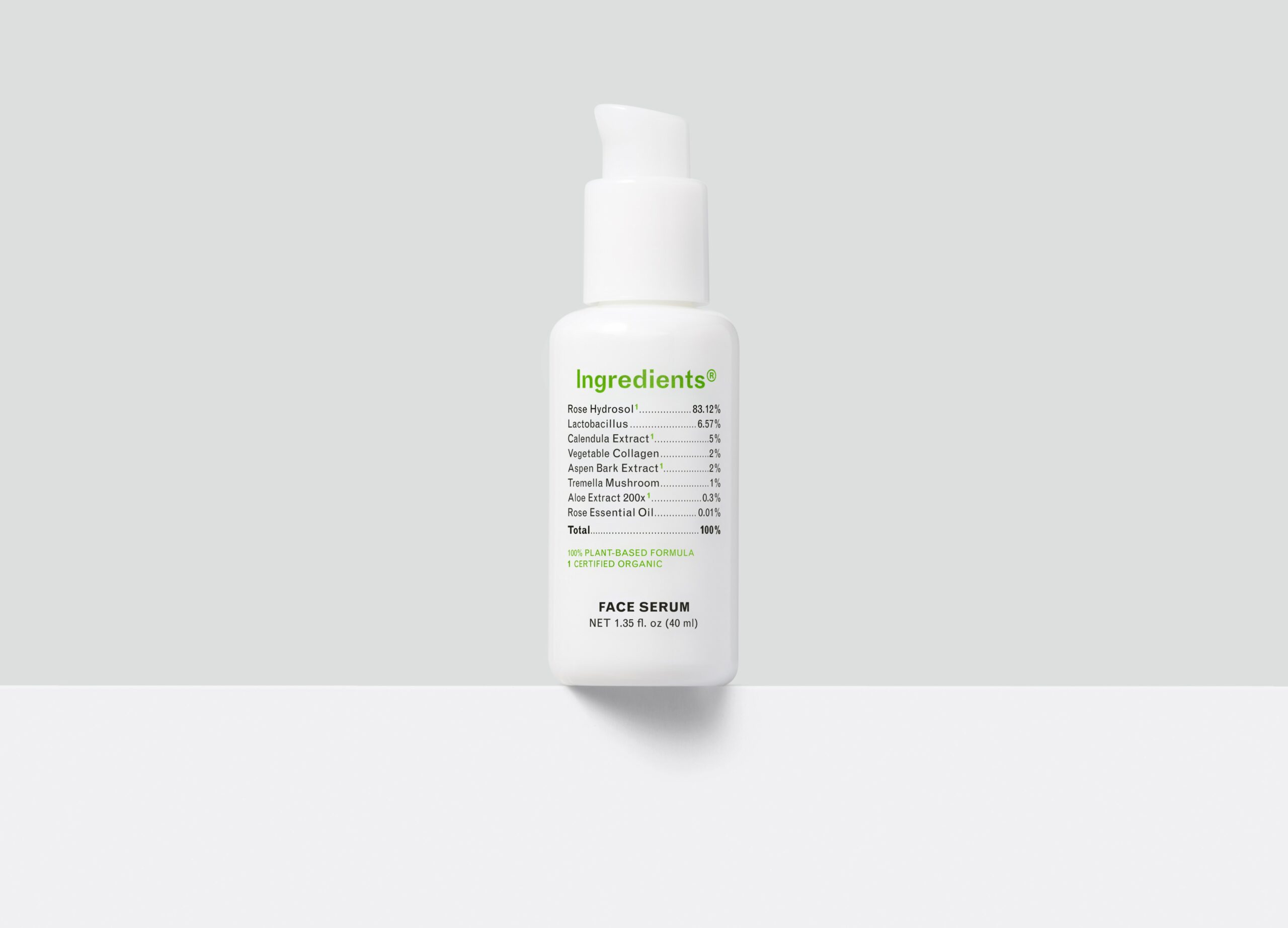 The idea for the brand has been germinating since the Malkas' days at The Art of Shaving. "We took a break, had a couple of kids—that was a project for a couple of years," chuckles Myriam Malka. Although they admittedly were bored without a brand of their own, the Ingredients co-founders declare the motivation behind getting back into the business was to create a level of clean beauty that, despite inroads by indie brands, they believe was still lacking.
"We were doing clean beauty at The Art of Shaving back in 1996, but we couldn't really mention it because people didn't care about natural ingredients then," says Eric Malka, adding, "After we left, the whole clean beauty movement started to happen. We became dissatisfied it wasn't clean enough. We knew we had the skills that would allow us to have real breakthroughs."
The Malkas assert their entrepreneurial experience gives them a competitive edge over multinationals they argue aren't nimble enough to swiftly adopt clean standards. And they have a leg up on most emerging brands thanks to their more than two decades concocting formulas. While the emerging brands might not welcome more competition, the Malkas contend Ingredients will help build demand.  "There is room for everyone," says Eric Malka. "It is only the beginning of clean beauty."
"The consumer in the last 10 years is crying for safety, effectiveness and more transparency, and that is what we are delivering."
What's changed since the husband-and-wife team launched The Art of Shaving—financed by selling their car for $12,000—is the shopper. Eric Malka says, "The consumer in the last 10 years is crying for safety, effectiveness and more transparency, and that is what we are delivering. Our goal is to raise the bar on these three elements."
He continues, "By being so radically apparent and putting our most secret information on the bottle, an industry first, we're hoping that is going to stop consumers in their tracks and reeducate them on what truly matters, not the beautiful bottle or the imagery, but results. In a sense, by exposing our own formulation, we are exposing everyone else's."
Applauding beauty industry efforts to eliminate the worst offenders like phthalates or parabens, he cautions there are thousands of other ingredients in so-called clean brands that Ingredients eschews. "No one talks about formulations, the elephant in the room. They talk about claims, but not really about what the consumer is actually consuming," says Malka.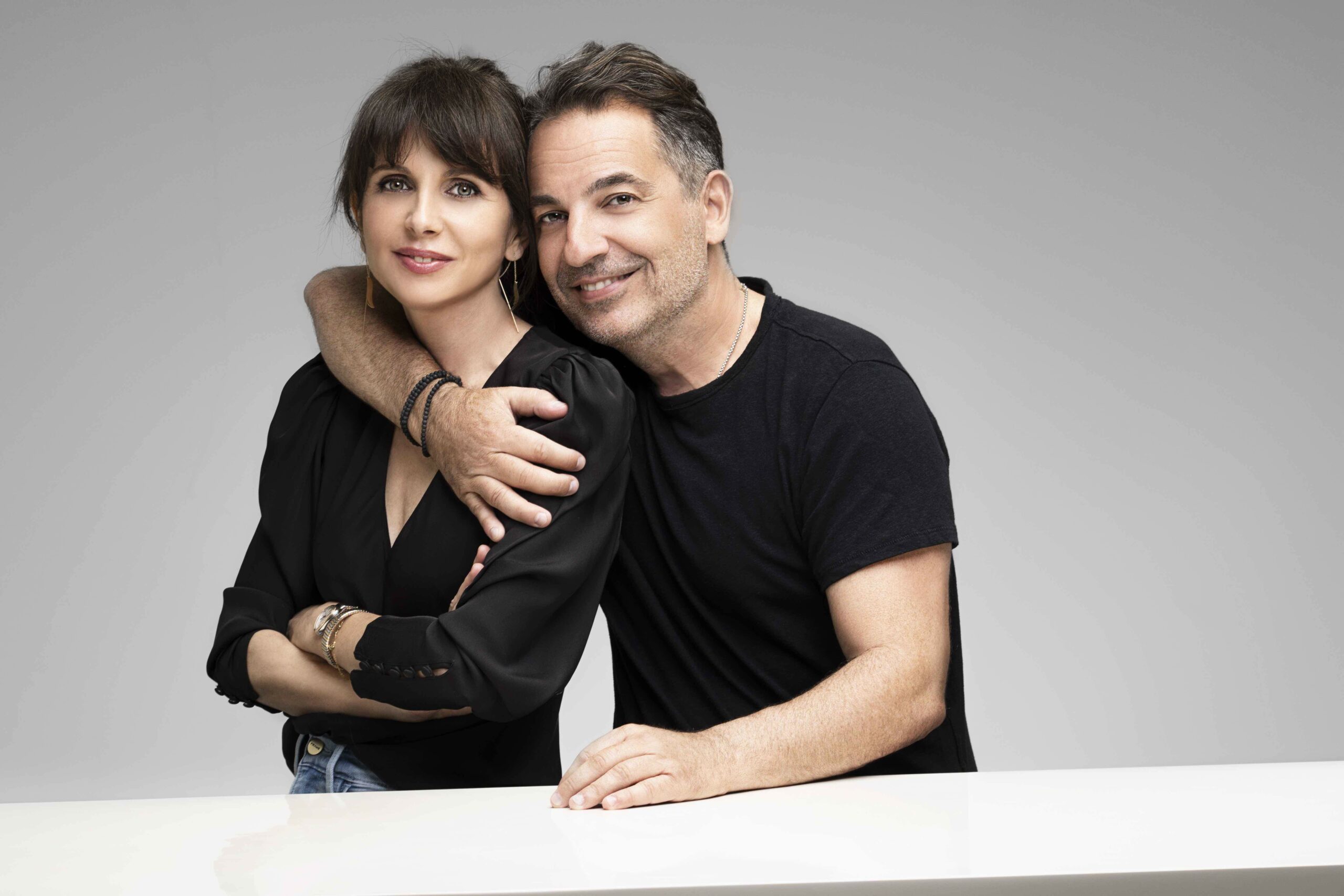 Rather than opt for off-the-shelf formulas, the Malkas developed everything for Ingredients on their own and personally source all of the ingredients in its products. The ingredients in Ingredients' formulas are minimally-processed. The formulas contain plant water, essential fatty acids, extracts, antioxidants, vitamins and minerals, amino acids, probiotics and essential oils. There are no petrochemicals, synthetic preservatives, emulsifiers, texture enhancers, solubilizers or water dilution.
A healthy microbiome is intregral to Ingredients' message. "We want to be part of the conversation. The microbiome is the future of wellness," says Eric Malka. He notes consumers are aware of the concept of the microbiome from learning about gut health, and that's started to translate to their understanding of the skin.
Ingredients' straightforward packaging was designed to appeal to a wide swath of consumers. "We have a holistic approach where we don't feel men and women should use different products," says Myriam Malka. "We offer the proper nutrients and vitamins to promote healthy skin for all skin types, ages and genders." Eric Malka chimes in, "We've studied men's and women's products, and the only difference is the packaging color and fragrance. People don't care if it is green or blue, they want it to work."
"We want to be a major player in consumer goods, but, even more than profits, we want to help people live healthier lives."
An unusual skincare step Ingredients recommends to consumers is a skincare detox, which is implemented by eliminating products to ascertain what the skin really needs to function properly. "People put so many products on their skin," says Myriam Malka. She elaborates women slather their bodies with some 500 chemicals and men with 200 chemicals daily, and reasons a skincare fast can prepare Ingredients' products to be at their peak effectiveness.
Ingredients will be sold in direct-to-consumer distribution, and in luxury and clean beauty physical retailers and e-tailers. Onda Beauty has picked up the brand, and Verishop sells it as well. "We're doing very well with it," says Nikki Carter, a sales associate at Onda Beauty's New York City location. "Consumers like the total transparency of the brand, and putting all the ingredients on the label is a game changer."
Critical to The Art of Shaving's growth, brand stores aren't ruled out. "Retail is not dead, and there are so many locations that can be grabbed at a good price. It could be the best time to start a retail chain in the history of retail if you can hold out," says Eric Malka. "People want to go out, but you need to reinvent retail and give shoppers a reason to buy instead of going online."
The sale of The Art of Shaving presented the Malkas with the financial wherewithal to launch Ingredients on their terms. However, the spouses maintain their drive to do the line goes beyond money. Eric Malka says, "Your budget isn't important, your creativity and resourcefulness are." The Malkas have been investing in companies including Dr Loretta and Cosmedical Technologies since departing The Art of Shaving through the firm Strategic Brand Investments.
Working out of their home, the couple is teaching their 12-year-old and 10-year-old sons about entrepreneurship, and enshrining in them the values of hard work and healthy living. The duo won't reveal sales targets, but share they plan for Ingredients to become profitable within two years. Eric Malka says, "We want to be a major player in consumer goods, but, even more than profits, we want to help people live healthier lives."