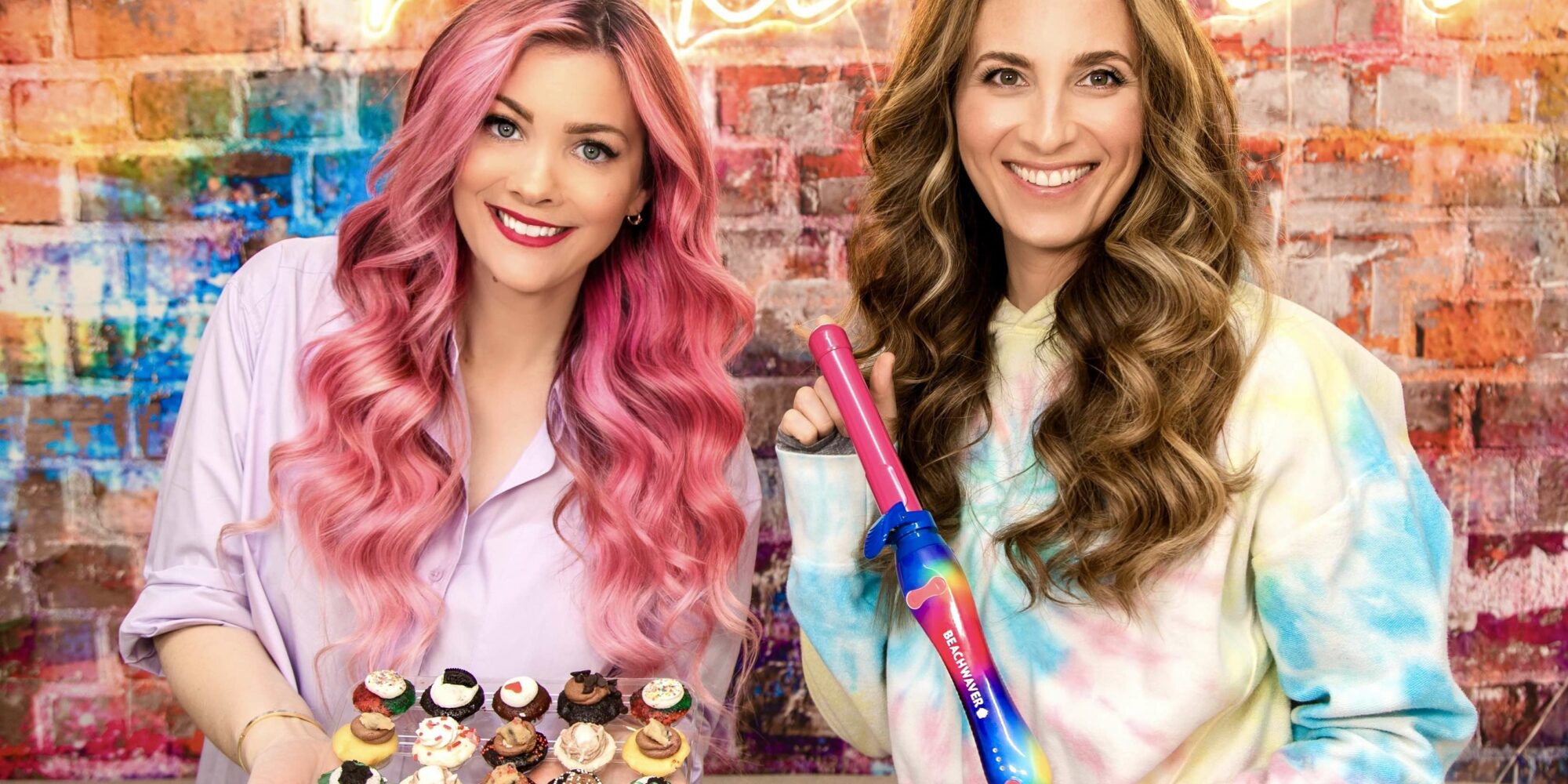 The Beachwaver Co. And Baked By Melissa Cook Up A Colorful Collaboration
The hair products brand and cupcake company are launching a $99 ceramic rotating curling iron with a one-inch barrel, the most popular size, and a $14 soft oversized scrunchie that creates second-day waves when worn to sleep and is a nod to the return of 1990s-era trends. In another throwback element, the products available on Beachwaver's website beginning today feature a tie-dye motif in bright blue, pink, yellow and green.
"With Beachwaver's 11th birthday coming up, what better female-founded brand to collaborate with than the go-to birthday queen, Baked by Melissa?" says Sarah Potempa, founder and CEO of Beachwaver. "As a fellow entrepreneur and working mom, I admire Melissa's colorful and creative spirit, which inspired this limited-edition design. We hope the Beachwaver x Baked by Melissa collection helps bring an extra delight to your hairstyling routine."
A celebrity hairstylist with clients such as Lea Michele, Emily Blunt, Busy Phillips and Millie Bobby Brown, Potempa initially became familiar with Baked by Melissa because the company's mini cupcakes were treats backstage in the green rooms at "The Tonight Show Starring Jimmy Fallon," where she readied actresses' hair for appearances on the program.
Potempa and Melissa Ben-Ishay, founder and CEO of Baked by Melissa, met in 2019 on a shoot for Birchbox's partnership with designer Rebecca Minkoff's networking resource Female Founder Collective that included a box with products from female-founded brands such as Beachwaver and Baked by Melissa. Potempa subsequently sent Beachwaver's signature curling iron to Ben-Ishay, and she became a huge fan.
"At the time, I was getting Glamsquad whenever I needed my hair done for a big event or press opportunity. I always wished I could do my own hair, and the Beachwaver allowed me to do it," says Ben-Ishay. "I just became one of their brand ambassadors by default by trying to get all my friends to use it. The product is one that I love and use all the time."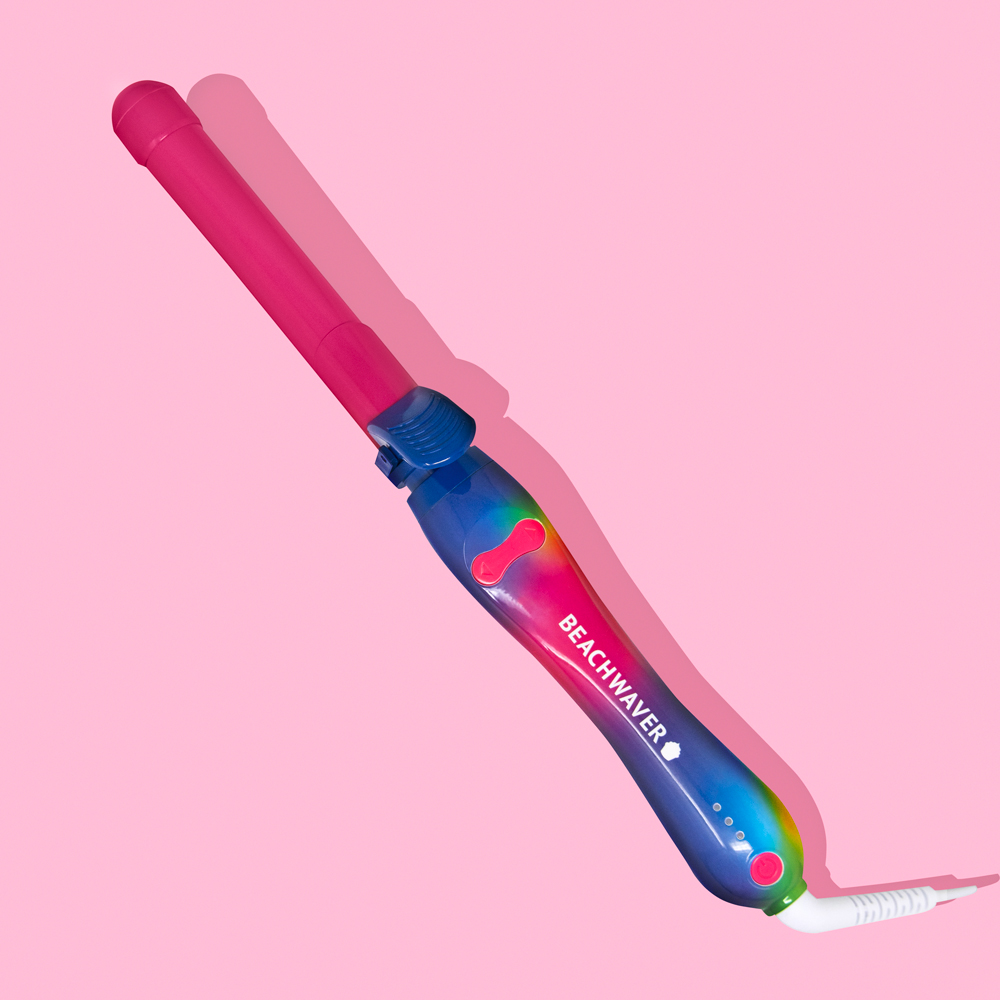 Last year, Beachwaver and Baked by Melissa teamed up for a giveaway, and Potempa took to social media to reveal herself curling her hair as she ate cupcakes to promote it. "That's often how a lot of these get started, I make a lot of the content and both brands post it to their channels and do a co-branded giveaway," she says. "Then, the conversation will come up about how great it would be to do something with them."
In particular, Potempa explains Beachwaver was drawn to a partnership with Baked by Melissa because of the two brands' mutual interest in TikTok and strong communities on it. "We are hoping to be an inspiration for other generations of female founders. I love that Melissa is on TikTok and going for it," she says. "After years of being in business, you might ask, 'Am I going to start on a new platform?' Melissa is so proud of her videos. I was just with her the other day, and she was talking about how thrilled she was that TikTok did so well for her."
Founded in 2008, Baked by Melissa has 41.1 million likes and 1.9 million followers on TikTok, where it's stretched its audience far beyond New York, home to 13 of its 14 current bakery locations, and recognition far beyond cupcakes. Ben-Ishay shares recipes for all sorts of foods, from soups to sandwiches, on TikTok, and her green goddess salad has been a viral hit. In an article last year, Fortune pointed out Baked by Melissa has a substantial gen Z following that doesn't know it for cupcakes.
Beachwaver has 365,800 followers and 7 million likes on TikTok. It's increased its TikTok following by 100,000 in the last six months. To amplify its presence, Potempa went live on TikTok every single day in 2022 through November. Beachwaver was among the first brands to participate in TikTok's shopping platform.
"Don't compromise yourself or your brand. If you are putting something out there that's different from your core product, would you want it? Would you buy it?"
The brand's persistence has paid off on and off of TikTok. Last year, Spate identified Beachwaver as in a group of 10 top Google search gainers in the hair category. Specifically, according to information the beauty and wellness trend-tracking firm provided publication Women's Wear Daily, it placed third in terms of Google search volume acceleration in the hair category and was up 57,200 searches in 2022. Beachwaver declined to discuss sales figures or growth.
Ben-Ishay and Potempa will go live on TikTok and Instagram to mark the launch of their collaboration. Beachwaver will go live on its website, too. Ben-Ishay rarely wears her hair down for TikTok videos, but the Baked by Melissa and Beachwaver collaboration will give her a chance to wear it down as she flaunts her Beachwaver-aided hair skills on the platform.
"The Beachwaver changed my life. It made perfect hair attainable for me, and I think that's what I have to share with my community," says Ben-Ishay. "I have this thick, currently not wavy hair that I didn't know how to style, and the Beachwaver taught me how. If I could do that for somebody else, that's making someone happy with the content I create, and that's perfectly in line with our goals."
Collaborations between beauty brands and food concepts have been common of late (e.g., Winky Lux and Applebee's, E.l.f. Cosmetics and Chipotle, and Glamlite Cosmetics and Hershey's Kisses). Potempa expects Beachwaver and Baked by Melissa's limited-edition collaboration merchandise to be depleted in a month to three months. Beachwaver has already informed its roughly 100 Campus Wave college ambassadors about the collaboration, and they're prepared to spread the word about it.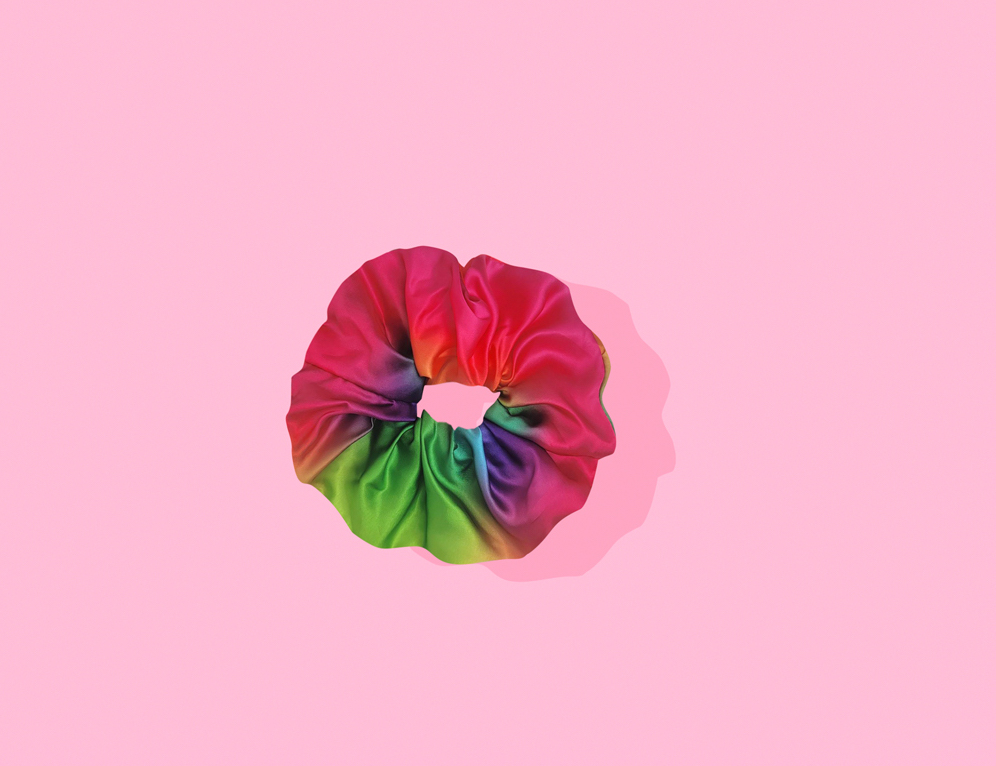 "On TikTok, there's so much going on. To break through that noise, it's all about prepping and planning," says Potempa. "Also, storytelling is super important. We have learned that, the more storytelling we plan in advance and, even the presentation of how we design something, people like seeing that. The behind the scenes of how to build a brand and the content is just as important as the content itself."
As an example of exposing behind-the-scenes brand building on TikTok, she highlights a video responding to a TikTok commenter who questioned whether Potempa invented Beachwaver's curling iron and presenting its patents that was a winner for the brand. "The community was really grateful for the storytelling, and the person who originally commented wrote me and apologized," says Potempa. "I made it super positive at the end of the video. If I can do it, so can you."
Beachwaver products sell online at Ulta, but the brand has largely moved away from retail to concentrate on direct-to-consumer distribution. The move enables it to have flexibility to introduce collaborations without being beholden to retailers' schedules and inventory needs. In 2022, it collaborated with creators such as Theresa Van Dam and Cassidy Michelle. Baked by Melissa has rolled out a long list of collaborations with organizations and brands the likes of Native, Kith, Every Mother Counts, Weight Watchers, City Harvest and Baby Quest.
To evaluate a potential collaboration, Potempa zeroes in on whether the possible partner is "connected to the real customer." She elaborates, "It's one thing to be a licensing deal where it's a celebrity with their name on something. I think collaborations now are about relationships. Those are the ones that are going to be really successful."
Offering advice to fellow founders on vetting collaborations, Ben-Ishay recommends, "Don't compromise yourself or your brand. If you are putting something out there that's different from your core product, would you want it? Would you buy it? That's the lens I look at everything through."