How The Beauty Spy Turned Co-Founder Ryan Sullivan's Pores Into A Viral Sensation On TikTok
In April, a TikTok video showing Ryan Sullivan, a product scout for and co-founder of K-Beauty e-tailer The Beauty Spy, using Neogen's Pore Tight Peeling Mousse to remove gunk from his pores went viral, generating over 3 million views, a 26,000-person waiting list after 4,500 units of the product sold out and a jump in followers on the platform from 500 from 53,000.
The video catapulted The Beauty Spy's sales 10 times above expectations in the month it was posted as the pandemic was crushing retail revenues. Since it, the company has doubled down on TikTok, where The Beauty Spy currently has a following of 83,400, to highlight the visual impact of K-Beauty with videos on Vue De Pulang's Frozen Cream product turning from a lightweight gel to an icy concoction in the freezer, the eight head-to-toe masks in G9 Skin Self's Aesthetic Magazine set and Elizavecca's Milky Piggy Carbonated Bubble Clay Mask.
TikTok is becoming a favorite stage for beauty brands looking for alternatives to Instagram and Facebook, crowded venues for beauty marketers that have become increasingly pay-to-play. The Beauty Spy's Pore Tight Peeling Mousse video, which was reposted on Instagram and Facebook in June, was a top performer across the board, but didn't get nearly as many eyeballs organically elsewhere as it did on TikTok. The video reposted on Instagram announcing a restock garnered 704 views as of last Friday. Sullivan explains, "The algorithm on TikTok showcases content to a broader audience when it does really well."
"We've had success because it's a unique take utilizing what works on the platform."
Sullivan, who launched The Beauty Spy with Chelsea Scott, doesn't plan to completely pivot the e-commerce outlet's resources to TikTok. They view it as complementary to The Beauty Spy's other social media channels. On Facebook and Instagram, it largely focuses on live material. Sullivan suggests YouTube is a growth opportunity.
Along with carrying over 45 brands on its website, The Beauty Spy sells products on HSN. It debuted on the television shopping network in 2017 as a monthly segment centered on beauty finds from South Korea and Japan. Online, The Beauty Spy competes in a K-Beauty e-commerce landscape with Soko Glam and Peach & Lily, companies building their own brands on top of offering third-party brands. In addition to The Beauty Spy, Scott and Sullivan are partners in TruHair, a haircare brand that premiered on HSN in 2012.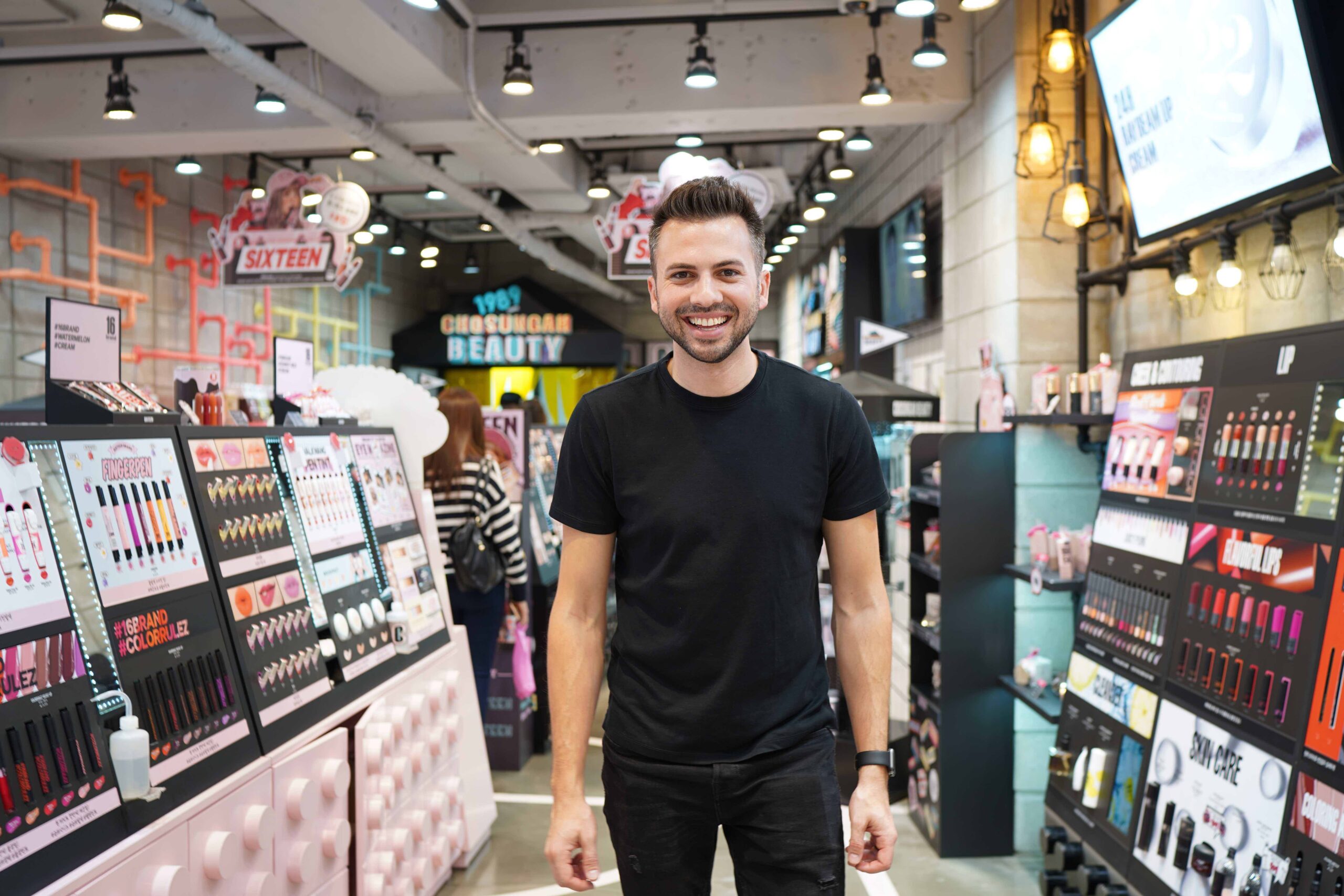 "The products that are really demonstrable tend to be the most successful on TV, and that lends itself to being successful on social platforms because people like to see immediate product results," says Scott, pointing out The Beauty Spy plans to reach different audiences with content tailored to specific social media platforms. "Facebook is very much about community engagement and sharing information, whereas Instagram is more about discovery, newness and working with influencers to share our story or calling on people to help us be like a spy in their own way, and call out the cool products that they see."
"People don't know how to shop on TikTok."
Sullivan notes storytelling translates effectively on TikTok, and it allows creators to compellingly convey a product to an audience that can't feel it. Sullivan is the star of The Beauty Spy's TikTok videos. In them, he talks about hunting for beauty products at the source of beauty innovation, South Korea, and he puts the products on his face and body to display application as well as effects. Sullivan says, "I do see a lot of the bigger brands that are migrating over to TikTok and repurposing content from Instagram and Facebook, but I think we've had success because it's a unique take utilizing what works on the platform."
A challenge for brands tapping TikTok to drive sales is the inability to place direct links into posts. "People don't know how to shop on TikTok," says Scott. "It's not front and center, so a lot of people have questions." The Beauty Spy team receives numerous inquiries in comments about where to buy featured products. Another hurdle is that TikTok users have to follow each other in order to send direct messages, making it difficult to communicate with potential shoppers outside of the comments. To overcome that hurdle, Scott and Sullivan created a landing page on The Beauty Spy's website culling TikTok content and ensuring there's a destination for consumers to easily find the products spotlighted on the social media platform once they arrive on the site.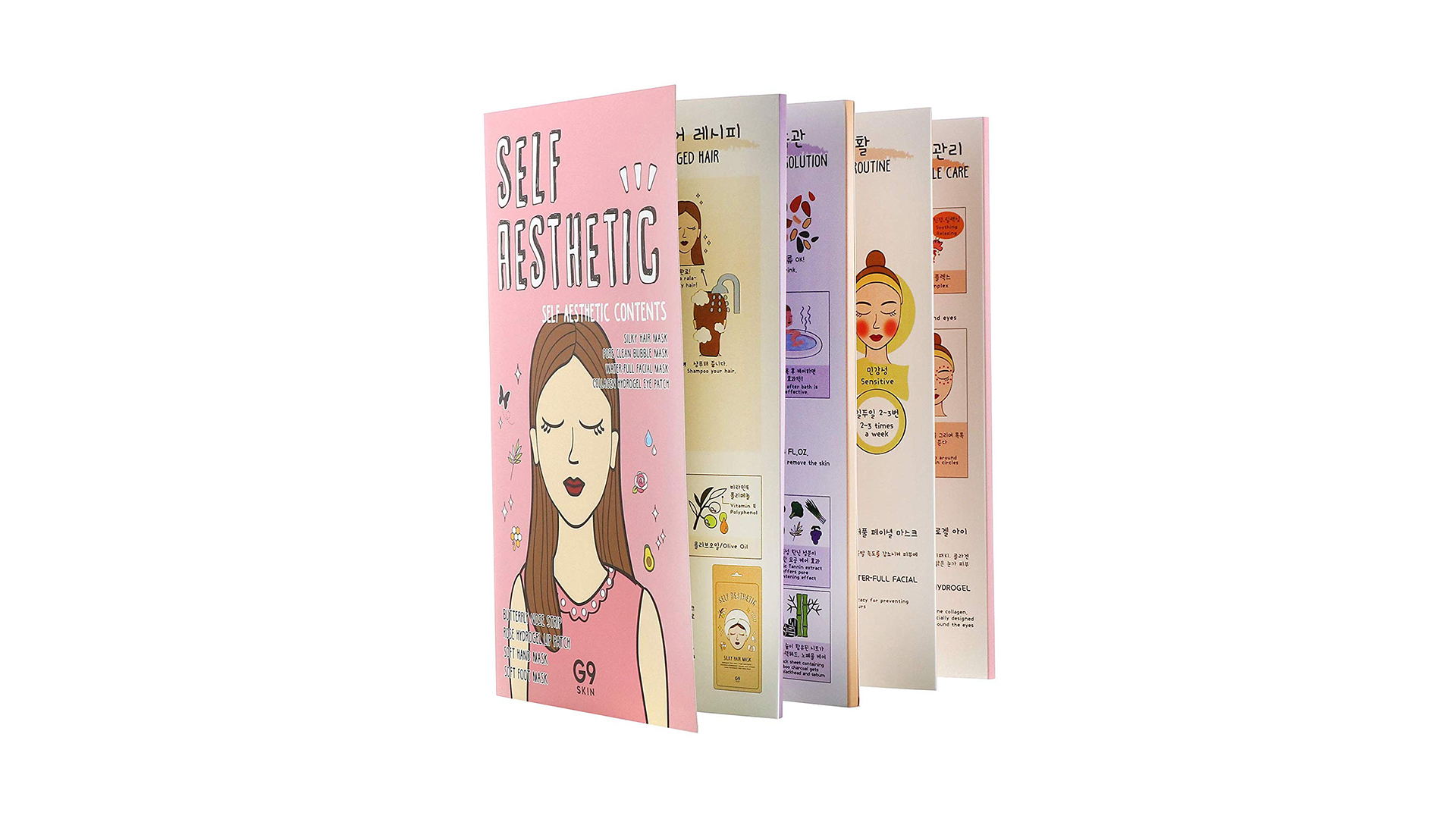 Leveraging social media has been at the heart of The Beauty Spy's strategy to engage with consumers searching for differentiated products from the beginning. However, television is particularly valuable to enable consumers to understand what the product is and how to use it without reading up online or leaving home to shop at a store. "You can take a product and put it on a shelf at a Sephora, and it may sit there for three years and never sell," says Scott. Via television shopping, she continues, "We could take that same product and make a video about that product, and you could sell a hundred thousand units in a couple of weeks."
The Beauty Spy is exploring the possibility of expanding to television shopping networks in other countries over the next few years. As it explores expansion, K-Beauty is poised to escalate. According to Prophecy Market Insights' forecast, the segment will advance at an annual compound growth rate of 12% to go from $10.3 billion last year to $31.6 billion globally by 2029. The demand is so great that even Japan television has an interest in The Beauty Spy. "We were floored," said Scott. "We thought, 'We specialize in products from South Korea and Japan, and so why would they want us on their shopping channels?' But, apparently, the products that we've been finding are so unique there is a need."