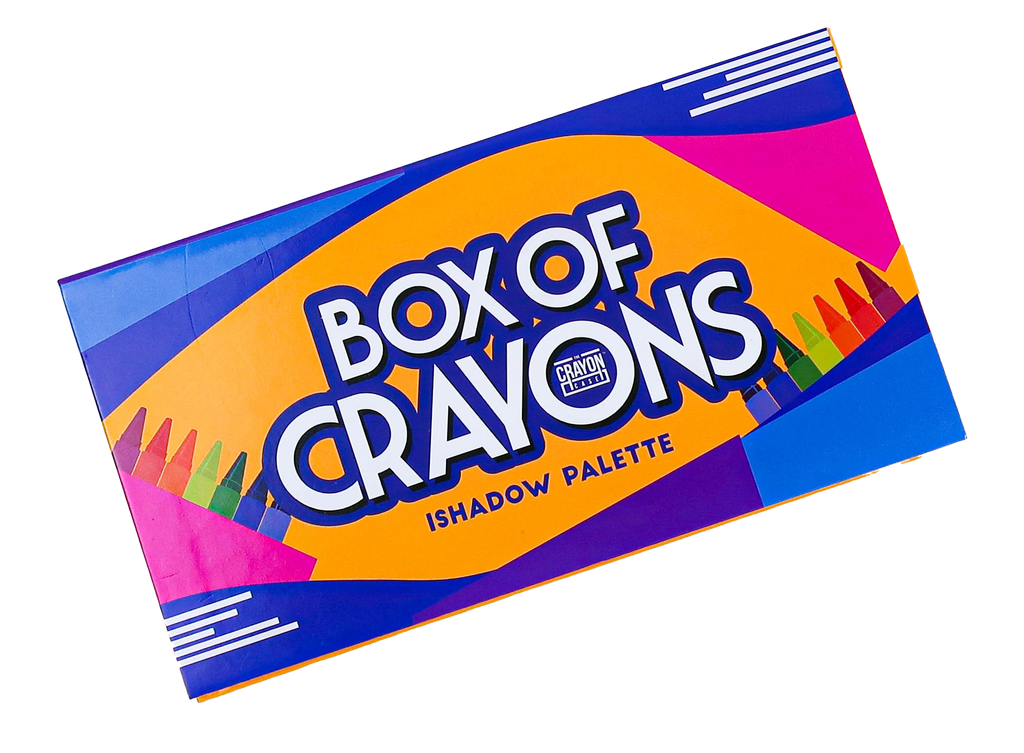 The Crayon Case Wants To Be The Next Cover Girl—And It's Racked Up $50M In Sales On Its Way To Getting There
If you don't know Raynell "Supa Cent" Steward from her social media fame, you might recognize her brand The Crayon Case's school supply-inspired products that are a favorite of amateur makeup artists. "The idea came from me teaching myself how to do makeup," says Steward. "I did school supplies so people wouldn't be intimated and would want to play in the palettes."
Play—and purchase—are what The Crayon Case's customers have done since its 2017 launch. On Cyber Monday in 2018, the brand sold $1.3 million worth of products in 90 minutes. Last year, it beat that Cyber Monday sales record by racking up $1.37 million in sales in a single hour. Buoyed by Steward's personal following, strategic partnerships and a spot on Oprah's Favorite Things List in 2021, The Crayon Case reports it's currently a $50 million business.
In a recent interview, Beauty Independent spoke to Steward about what helped The Crayon Case take off, how her approach to social media has evolved, and why she wishes she waited longer before partnering with Walmart.
Did you always know you wanted to be an entrepreneur?
I don't think it was planned to be an entrepreneur, but I always had these little hustles on the side when I when I needed to make extra money while I was working. At that time, in early 2010, 2011, 2012, I didn't know it was an entrepreneur thing, I just thought I was hustling to make money on the side so I could pay extra bills that I wasn't getting the money from at work. I wouldn't say I always wanted to be an entrepreneur, but I definitely always had business-running type of ethics.
How did you get involved in beauty?
I used to wear makeup when social media came out like on Facebook, on Myspace, even on Black Planet. I used to put eyeshadow on with some eyelashes and like a lip gloss. I was always into beauty, but I didn't really get fully into it until 2015 when I started getting booked at different places, and I needed a makeup artist in every city which was hard to find. I started teaching myself how to do my own makeup, which is how I got fully fledged into it.
What led to the start of The Crayon Case?
I used to be on live on Periscope and a lot of people used to watch me do my makeup in the beginning, and they saw me learn how to do my brows and how to foundation match. I had to learn everything about doing my own makeup. My followers have seen that literally from the beginning and eventually they started asking me about everything I was using, and I was like, "If y'all keep asking me about what I'm using, I'm going to start selling it."
For me, teaching myself how to do makeup and not being intimidated about the products I was using, I figured, well, let's come out with a brand where the theme is for them to teach themselves how to do makeup. If they mess up, they can just do it over and try again. That's where the school supplies came in, so they could learn how to do makeup.
How many products did you initially launch with, and how did you decide on those for your debut?
I launched seven products in the beginning and the reason why I launched those seven is that those were the ones I was actually using and the stuff that my followers were mainly asking for like eyeshadow palettes, lipstick and brushes. I only came out with stuff that I actually was using on an everyday basis. I thought I was only going to sell certain products, and now we have over 100 products.
What do you think about when bringing a new product to market?
The consumer is always going to tell you what they want next and give you ideas. Like they're going to say, "Oh, if you're coming out with eyeshadow, we need brushes. Oh, if you're coming out with brushes, we need a brush cleanser. Oh, if you're coming out with foundation, we need sponges." I really listen to my consumers. Then I walk down the school supply aisle, and I find a school supply and turn it into a tool or a product.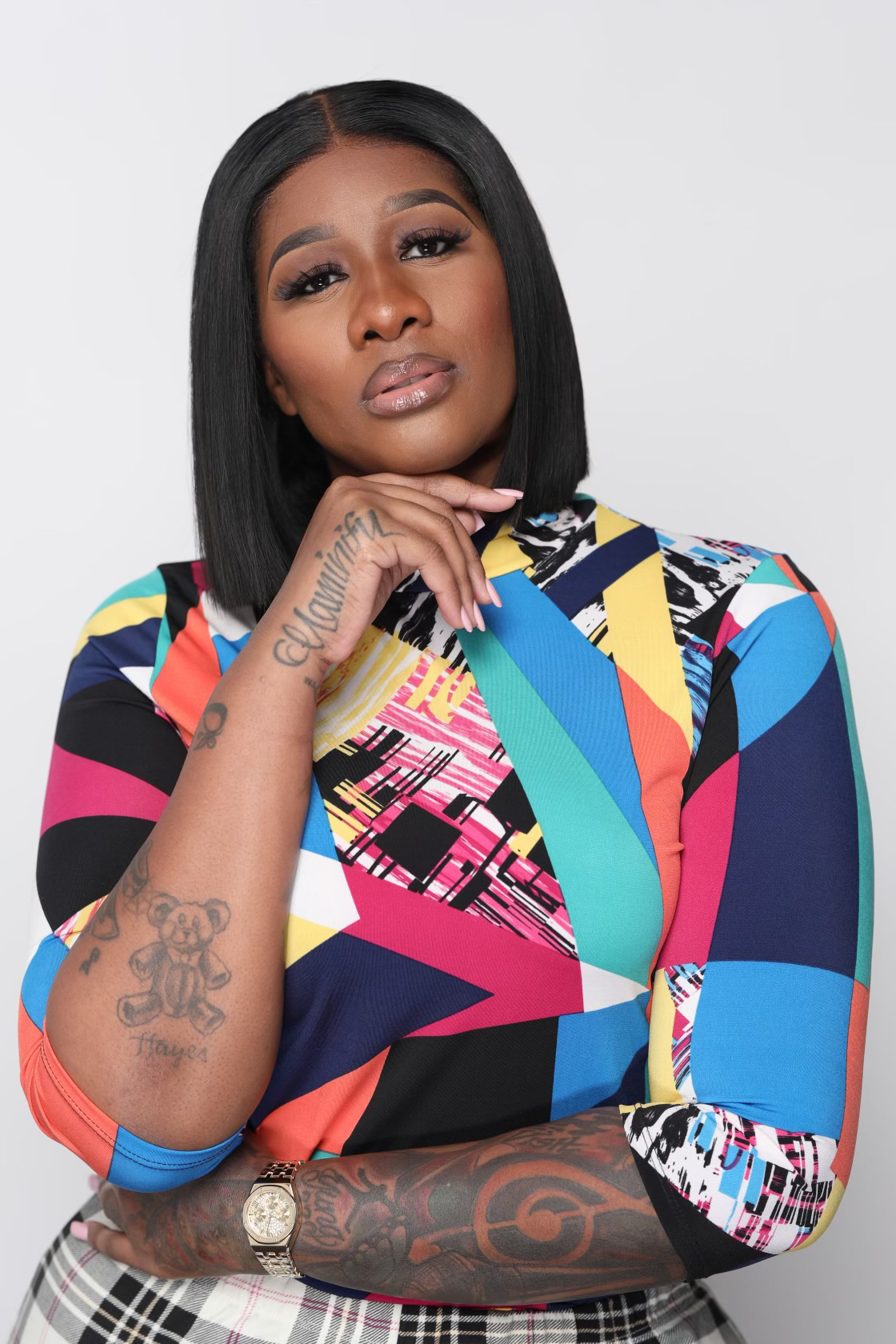 In the early days of The Crayon Case, what was an important element of the brand that really allowed it to take off?
What made it so popular was me respecting the underdogs of the beauty world. They helped me, I helped them. I reached out to a lot of underdogs who had great content that were very active on social media. They were very great at what they did, but they didn't have the proper exposure because they didn't have a lot of followers. I had a lot of followers, and I had the products, so I gave them an option of, hey, if you become a Crayon cutie, I give you free products, I give you exposure, and you just give me content.
That's what really helped The Crayon Case brand take off. I used so many MUAs [makeup artists] and so many MUEs [makeup enthusiasts] who told me what certain products were good for. Like, instead of me saying, "Hey, this lipstick is for your lips," they would say, "Nah, you can use it for your lips, you can use it for eyeshadow, for eyeliner." They gave me different ways to market the product.
For you to get the word out, you have to have great content, especially when you are on Instagram. Instagram was our biggest platform for The Crayon Case. I couldn't wear makeup every day, I couldn't be on Live every day doing makeup. That's why I had to reach out to people that were in love with makeup way more than me. They helped me more than anything. Instead of me paying top influencers who were working with so many different brands and they just wanted a check, I wanted the ones who needed the exposure because I needed the exposure as well.
Did your strong internet presence help with the brand's success?
I definitely feel like it helped a lot because, by me being so relatable and personable with my followers, I received a lot of people who didn't know anything about makeup, who didn't like makeup, who never wore makeup but supported because it was me. So, I definitely did get a lot of customers based off my fan base, but I also had a lot of followers who were like, "Wait, why is she selling makeup? She's just a storyteller." So, I had to kind of win them over.
What's your marketing strategy like now?
It's the same strategy, but just a little more amplified. We do ads on social media, on Google. We do ads everywhere. It's not just about Instagram anymore, we are on all platforms. We're on Twitter, TikTok, Facebook, we're even on Snapchat.
Facebook is also way bigger for us than Instagram. It's so great for business, it's way easier to share, it's way easier to be seen. The ads go crazier than they do on Instagram. We also do articles and reach out to all types of people to help market the brand. It's not just about content anymore, it's about where it can be seen. We're in stores now, so we got to promote more.
Is Facebook your biggest platform right now?
I would say Instagram is still the biggest platform as far as following, but on Facebook we get way more action. We probably get way more sales from Facebook, and we don't even have a large following there. I think we only have like 200,000, but, when we run those ads, they're seen by people who don't even know about The Crayon Case or me. That's the whole target. We want the people who don't know anything about The Crayon Case, don't know anything about Supa. We wanted a whole new audience of consumers, and that's what Facebook gave us.
Who are The Crayon Case's core consumers?
They're between 18 to 45. They have a lot of young people on Facebook, but they have a lot of older people, too. And I want the older audience, but I'm also trying to tap into the teenagers. I want the college students who are on campus, and they wear makeup to go to class.
Our demographic is very large, and we are well supported by the Black community, probably more supported by the Black community than anyone else. I am trying to expand more so I can have all consumers. I'm trying to to work with anybody who just wants to enhance their look.
"We want the people who don't know anything about The Crayon Case, don't know anything about Supa."
What's your relationship with social media these days?
It evolved a lot once I became a businesswoman. The Crayon Case put me in real entrepreneur mode. I feel like the person I was before on social media, I'm kind of not that person anymore. I'm not on Instagram talking about everything that's going on in the world. I'm not saying my opinion on every celebrity or anything that happens in the media. I stopped all of that because I don't want to mess up any connections that I could get in the future as far as my business. My whole persona kind of changed.
I've always been super personal on social media, always been super relatable, always been a storyteller, always been myself. I never wanted to change for social media, but I definitely changed for my business. My followers still get the same 2010, 2015 Supa when I'm on Instagram Live, but they don't get it on my page, and I think that was a great move for me as far as business.
The Crayon Case is available at Walmart. How did that partnership come about?
Walmart reached out to me in 2017 to do online, and we turned it down cause we felt like, hey, we're already online, so we don't need Walmart to have us online, too, then there's going to be a competition. I think they've reached out every year since I've been in business. We finally talked at the end of 2020.
It took us a while to get all the way into Walmart, but I feel like they're good for me because people will have eyes on it that aren't on social media, and that's what I wanted. I didn't want just social media leverage to make a brand. I wanted to make a brand that's as big as Revlon, as big as Maybelline, as big as Cover Girl. When people go into Walmart, they see those brands, and I wanted people to recognize the brand without knowing anything about me.
I was really big about, hey, I don't want Supa to be super attached to The Crayon Case, and I feel like Walmart was good for that because people were going to walk down the aisle, they were going to see the colors, they were going to see how the theme was was school supplies, and they didn't know anything about the brand. So, I wanted those new consumers, and I feel like Walmart gave me them when it came to the store and not just online.
What made you hesitant to launch The Crayon Case at Walmart in the beginning? What makes now a good time for the brand to be at the chain? 
I didn't understand why they were reaching out knowing that I'm a new brand. I'm only online, so I didn't see why I should wholesale my stuff to Walmart when I'm still trying to prosper and grow my brand. I needed to build my own audience. I needed to get way more consumers for myself so that, even once it's in stores, I still have the great consumers that are still going to order from me online. Because once you can find something in Target, Walmart, they have no reason to shop online.
Now, I feel like we've had a great online, e-commerce run. I've made so much money off of it, and now I want to make way more money. I wanted to scale my business way further, but I also didn't realize I wasn't really ready in my fifth year. I'm realizing, now that I'm in Walmart, was I really ready to make that move in? I probably should have waited a few more years. Even though we're getting some great sales from Walmart, I feel like now that I'm in Walmart, I wasn't really ready.
Walmart is very tedious. They really want their stuff on time, they want a lot of products and me having to get products for Walmart and my business, I feel like it's a lot on my brand. It was still a good thing to do, but I feel like, personally, I should have waited a few more years.
Do you think raising capital would've helped?
In the beginning, I always felt like, oh, I don't need loans. I don't want to pay nobody back. I'm doing great in businesses, I'm making a million dollars and all that, but I'm supposed to go way past the million dollars. And I had to realize that's how businesses scale their business. They start getting investors, they start getting loans so they can go way further than social media, and they could do way bigger than what they were doing before.
Now, I'm trying to be as open as all the other entrepreneurs. I'm trying to be as open as all the other brands. And I just feel like, yeah, we need a loan. We need to take anything we can get because it's going help better the business. It's kind of like, when you start a business, you're doing everything by yourself and you don't want to hire employees because you don't want to pay them. It's the same thing here. You don't want loans, but you need loans to be bigger in business.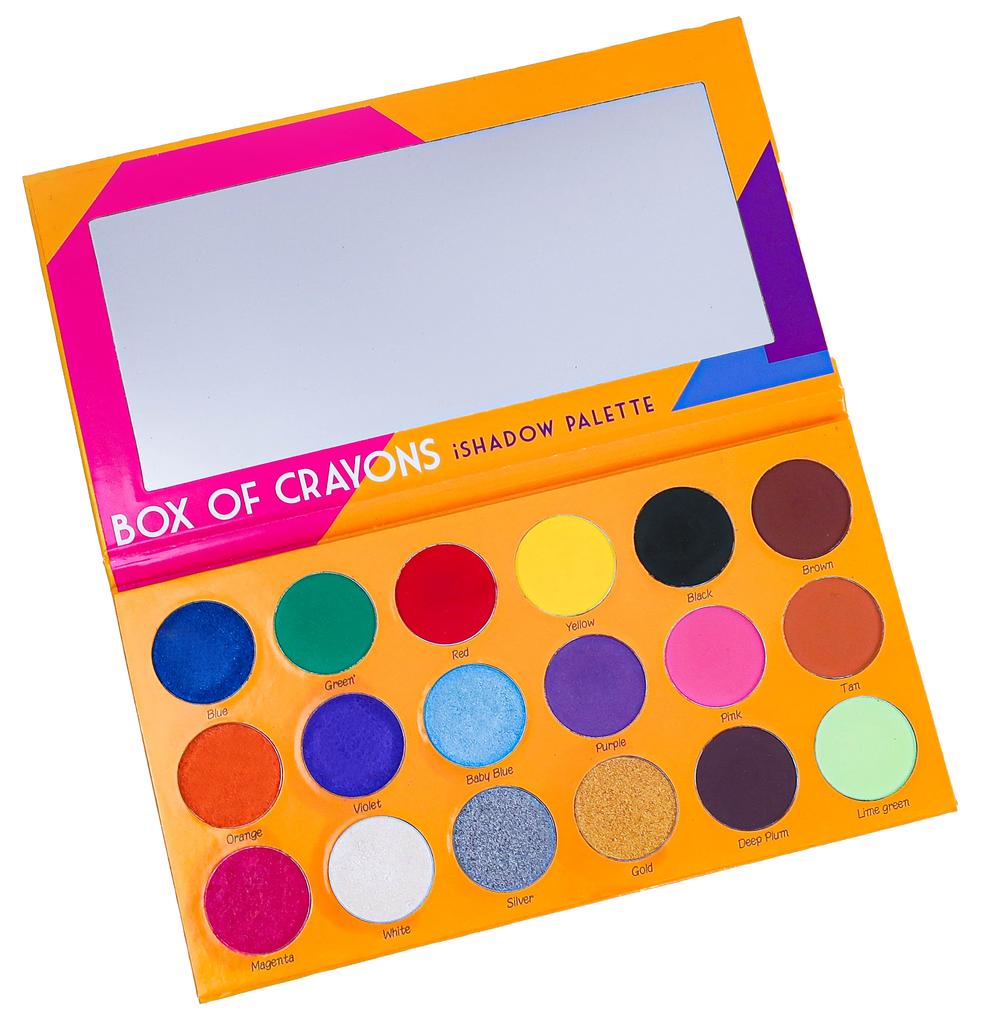 What about The Crayon Case's partnership with Amazon? Do you feel the brand was ready for that? 
Amazon is perfect for me actually. The only thing you have to watch out for is if people buy your product then they try to resell it. Amazon is OK with whoever wants to set up shop. That was my only problem, but then I looked at it as, hey, they bought it though, right? That's what I had to understand. If somebody buys something for you, they can do whatever they want. If they want to sell it for higher, they want to sell it for cheaper, that's on them.
What advice do you have for other entrepreneurs building makeup brands?
Definitely research as much as they can. It took me so long to research and kind of understand everything that needed to be done to create a successful makeup brand. A lot of MUAs are interested in starting makeup brands, and I feel like they should if they already have the following and they're known for doing makeup a lot. I feel like those are the ones who will be great at selling makeup because they already know everything about makeup. They already have the knowledge of cosmetics, they just need the knowledge of business.
Every avenue that I took to make my brand, I feel like they should do as well. They got to take classes on funding suppliers, how to set up shop. I kind of learned everything through trial and error when it came to Shopify, when it came to shipping and when it came to coming up with price points. I had to realize I got to include shipping, I got to include the labels, I got to include boxes in the price, all of those prices should go into how much you sell your product for. I feel like, once they get all that down, you could surely run a special cosmetic brand.
How did you land on the price points for your products?
One thing I didn't mind doing when it came to pricing, I did not mind looking at other brands and trying to undercut their price. It's really important to not overprice stuff. You can, but when you have so many cosmetic brands who are selling fairly similar stuff, I did not want to do that. I wanted it to be as affordable as possible and still be able to make my money back.
Looking ahead, what are short-term and long-term goals? 
I'm really, really trying to be like the next Maybelline, the next Fenty. I'm not really big about getting into multiple stores anymore, but I do want that online presence. I want anytime that you search for school supplies, my brand pops up. When you search pencils, my brand pops up. I want every media outlet to see Crayon Case and to talk about Crayon Case. I want the brand to go as far as possible.
I've done one collaboration in the past with Tokyo Vanity, and I'm interested in doing more with celebrities. I'm trying to come out with as many products as possible. I'm trying to scale the business as much as I can, so I can make as much money as I can for the brand so we can go further and further.