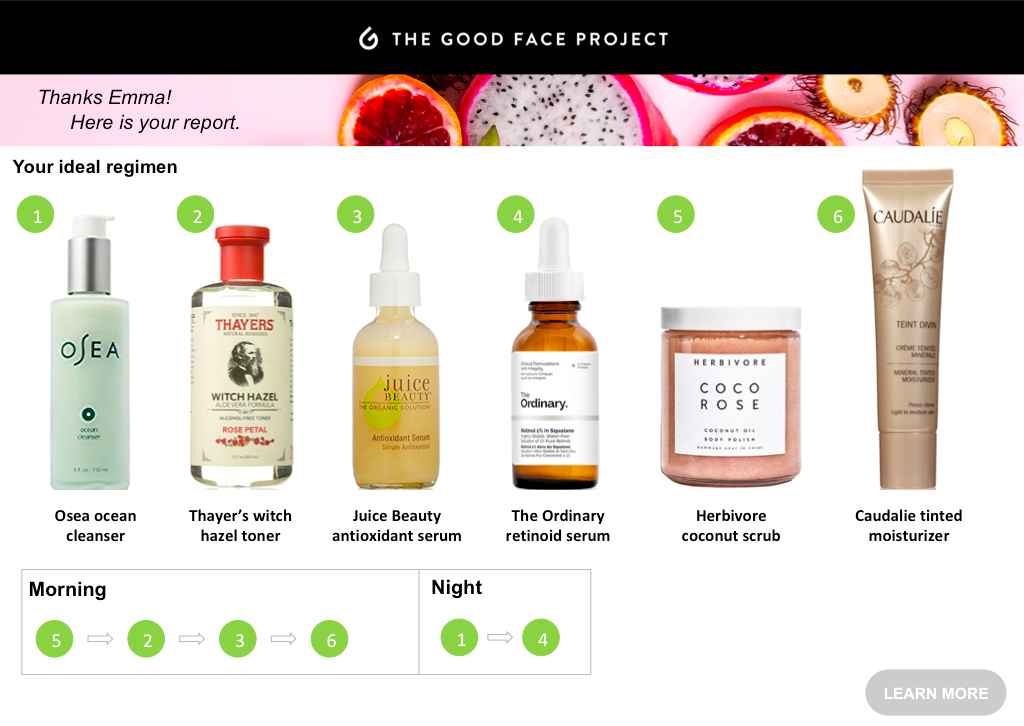 The Good Face Project Grades Product Safety And Suggests Alternatives To Products With Low Grades
Rating beauty products for their safety is great, but rating them and finding replacements for products that rate low is even better.
That's the aim of The Good Face Project, a startup kicking off May 15 with a Face Detox program that augments available tools for evaluating the toxicity of skincare products with a recommendation component. Its business will expand later this year with a personalization element pulling from a database of more than 100,000 products to tailor routines to consumers' skin characteristics, environmental factors, lifestyle and preferences.
"We will be the online destination for independent and honest skincare advice about the safety and quality of cosmetics that you're using," says Iva Teixeira, founder and CEO of The Good Face Project. "When consumers input a product into Face Detox, if the product isn't safe, we give them three equivalent products with ingredients that are safer. We help them solve for what products to put on their face tomorrow rather than just showing them the problem."
The Good Face Project's rating system, which uses A through F grades, draws from PubMed, the compendium of biomedical literature, chemical molecule clearinghouse PubChem and theEuropean Union Cosmetics Directive. Its technology crawls research to identify new discoveries that could impact understanding of product safety. Ginger Fox, director of product development, private label at Visage Pro, has a stake in The Good Face Project and lent ingredient expertise to the company.
The Good Face Project charges customers $14.95 for access to Face Detox. It may employ Amazon affiliate links to garner revenues upon customer purchases of recommended products. Teixeira emphasizes it will not enter into affiliate relationships with beauty retailers such as Ulta Beauty, Sephora or Credo. If a product isn't sold on Amazon, its absence from the e-commerce website won't prevent The Good Face Project from suggesting it.
"It's not proven yet that people will pay for Face Detox. We might discover that nobody wants to pay money unless they talk to a person. We will figure out if that's something they would like to do. Maybe if they talk to a person, they will pay $30," says Teixeira. "We want to be a source of advice. We think we are really well-positioned with all of the information necessary to do that, and we are much more like to hire aestheticians than to become retailer or a beauty company."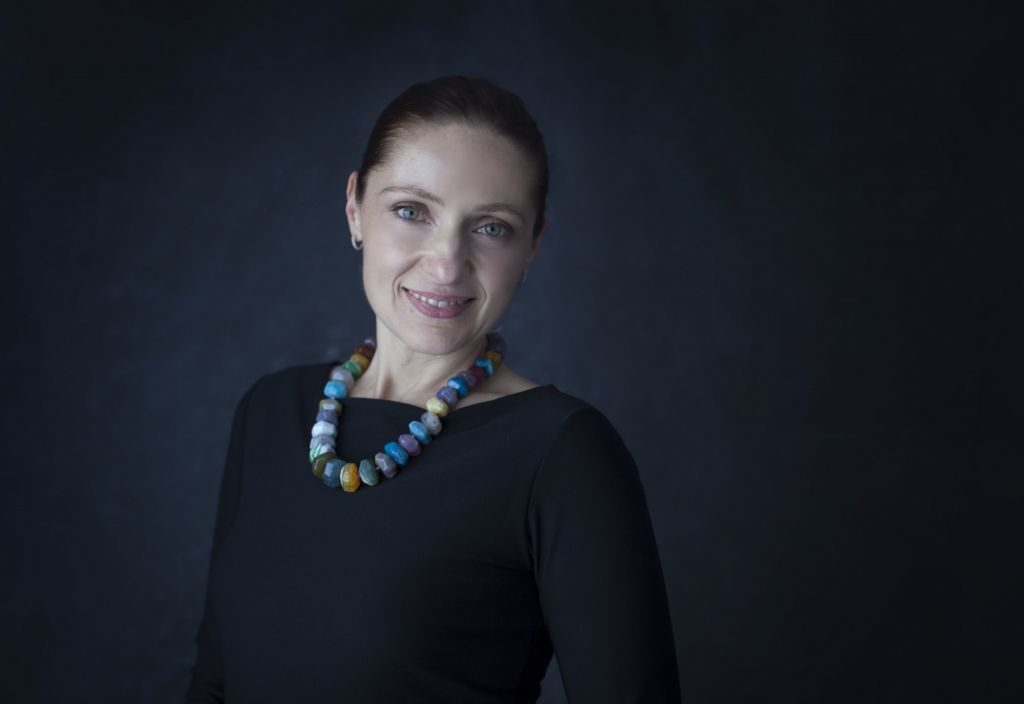 In three to six months, The Good Face Project will add the personalization layer that starts with an extensive 15- to 20-minute visually-heavy survey. After the survey, consumers receive recommendations of five to six products to complete their daily skincare routines. Teixeira details, for example, they may be told about a cleanser, toner, moisturizer and sunscreen to apply in the morning and a regimen incorporating those products as well as a serum at night.
"We put together the products that fill all the needs they have when it comes to their skin. We have created the optimal mosaic, if you will, for their skin," says Teixeira, noting, "We would want to recommend new brands that have amazing products and that have been really thoughtful about their formulations, and are looking for new markets."
The monetization strategy for The Good Face Project's personalization offering is still being worked out. Teixeira is inclined to avoid receiving compensation from beauty brands in order to remain impartial. At the moment, she mentions The Good Face Project doesn't need to chase funds from beauty brands anyway. Although it hasn't tapped it yet, Teixeira discloses it's lined up a friends and family investment to deploy for outreach and customer acquisition.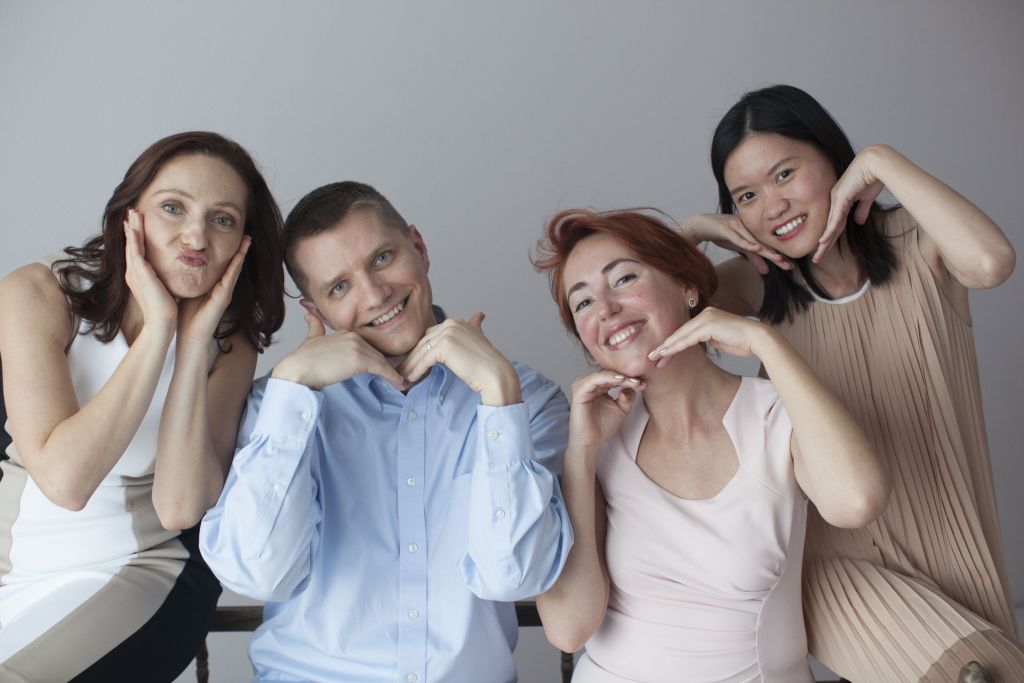 "We are very strong technologists, and we feel like there should be a monetization strategy that rewards good advice," she says. "The beauty industry is completely discombobulated. No one is regulating or watching out for the consumer, and we could serve that function."
Teixeira, who studied industrial engineering at University of Michigan and obtained an MBA from Harvard University, didn't imagine she'd end up in skincare. Her path to it began last year when she resorted to a consulting gig for a large beauty firm to keep her previous startup Nestead afloat. Teixeira exited Nestead, which catalogued merchandise bought online to build personal inventories, in November. While consulting, she interviewed 115 professional women about beauty.
"Over and over again, I heard the same thing: 'Just like big food, big beauty is most likely cheating us especially in terms of safety, and I want to know if my cosmetics are safe. I don't know what to stop using.' They were also saying, 'I can afford good products. I want to make sure the products I'm buying are what my skin needs and my unique needs are being met.' They were basically talking about personalization," recounts Teixeira. "I walked away from that project with an idea for an opportunity in skincare that I never thought existed."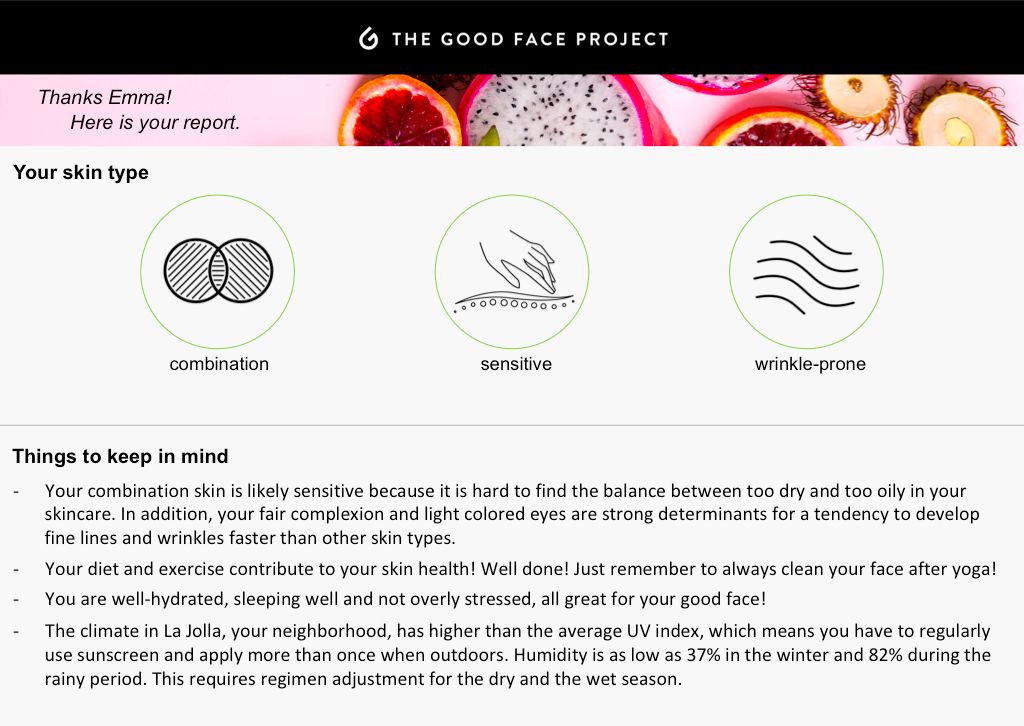 Now helming The Good Face Project, Teixeira isn't stopping her conversations with women. She says the company is connecting closely with its first 1,000 customers to make sure they have stellar experiences. "Because we are in the business of recommendations and giving advice, understanding what people really need and how they react to what you tell them is extremely important," stresses Teixeira. "We are really sweating the details of what we are providing to them. From then on, it's a matter of scaling."