Amid The Pandemic, The NOW Expands Its Millennial-Oriented Minimalist Massage Locations Nationwide
We probably could all use a massage—and The NOW is betting we'll get one.
Under the strain of the coronavirus and economic adversity, nearly 16,560 beauty businesses have closed in the United States since July, according to data collected by Yelp, and at least 7,002 of them are expected to vanish forever. But the minimalist millennial-oriented massage concept is heading in the opposite direction. It's slated to open 54 locations in 17 markets via the franchise model, including 27 units it sold to franchises during the pandemic.
"I've been in franchising for 12 years. For a lot of those years, the real estate market was geared more toward the landlords. Shopping centers were fully leased. They didn't have to be as competitive with their terms," says Don Michael, who joined The NOW as president in February and previously held the same position at Mayweather Boxing + Fitness. "You are not seeing that today. Our franchisees are in a good position to take advantage of that, whether it's from lower terms on their rent or more tenant improvement built in."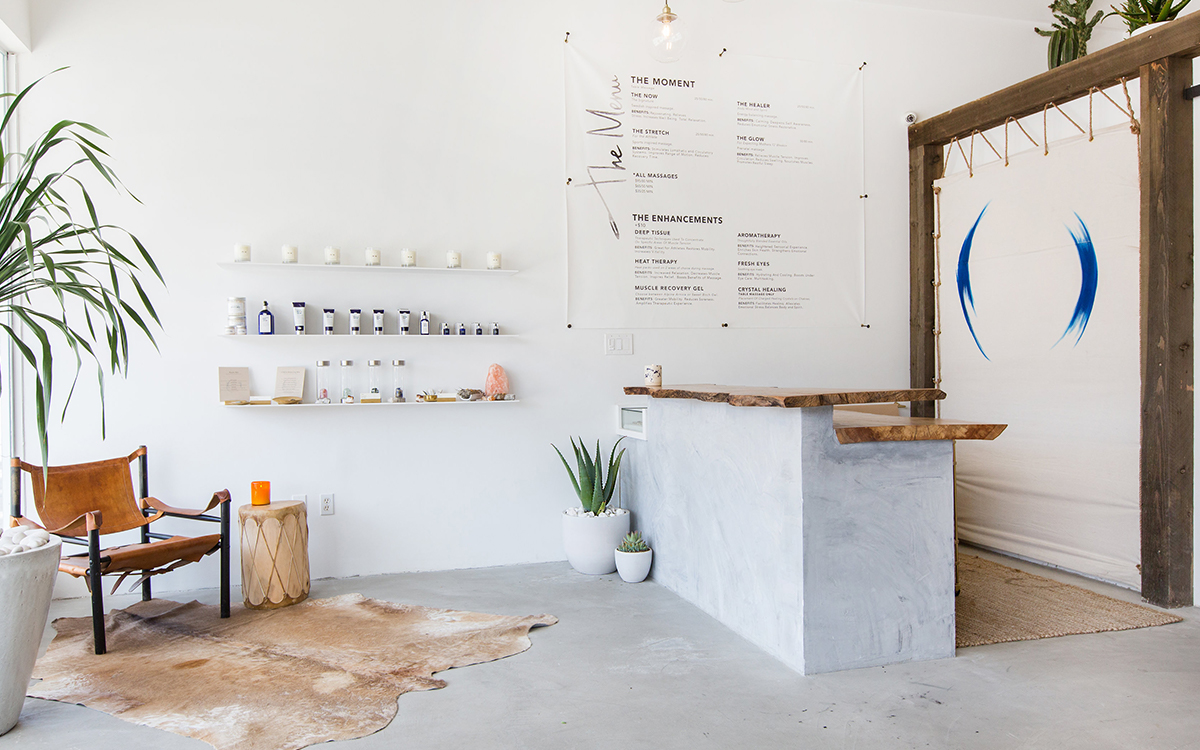 The NOW started in 2016 with a Los Angeles outpost that introduced its chic, cost-conscious approach to massage. Its 2,200-square-foot space on Beverly Boulevard features the white-washed walls, natural wood surfaces, cactus gallery, kilim pillows and rawhides that have gone on to become its design signatures. At the location, The NOW's straightforward service menu consists of Swedish-inspired massages priced at $50, $80 and $110 for 25-, 50- and 80-minute sessions. Enhancements for scalp stimulation, crystal healing and herbal heat therapy, among others, are $10 a pop.
"A really differentiating factor is our aesthetic," says Gara Post, co-founder and chief creative officer of The NOW. "Traditionally, when you were going into that local neighborhood spa for a massage, you weren't really inspired, excited and transported to that vacation state of mind. The NOW is an oasis in the city. You walk in and are immediately transported."
"The NOW is an oasis in the city. You walk in and are immediately transported."
Within 18 months of opening its first location, The NOW expanded to the LA neighborhoods Santa Monica, Silver Lake and Studio City. Its expansion was and is funded by Post Investment Group, real estate, wellness and consumer products holding company owned by Post, also founder of Gara Danielle Fine Jewelry, and her husband Jason. In 2019, The NOW generated $9.8 million in revenues from its four locations and, before the pandemic hit the United States hard, it was on track to best that turnover this year.
Despite the global health crisis, franchisees have been jumping at the chance to plant The NOW locations in their areas. By the end of the year, The NOW will be in Nashville, Ashburn, Va., Henderson, Nev., and Scottsdale, Ariz. Additional cities it will enter soon are Denver, Dallas, Raleigh, Chicago, Charleston, Atlanta, Austin, Columbus, Cincinnati, Houston and Ft. Lauderdale. The NOW is considering increasing the number of corporate-owned locations in LA and entering New York, too.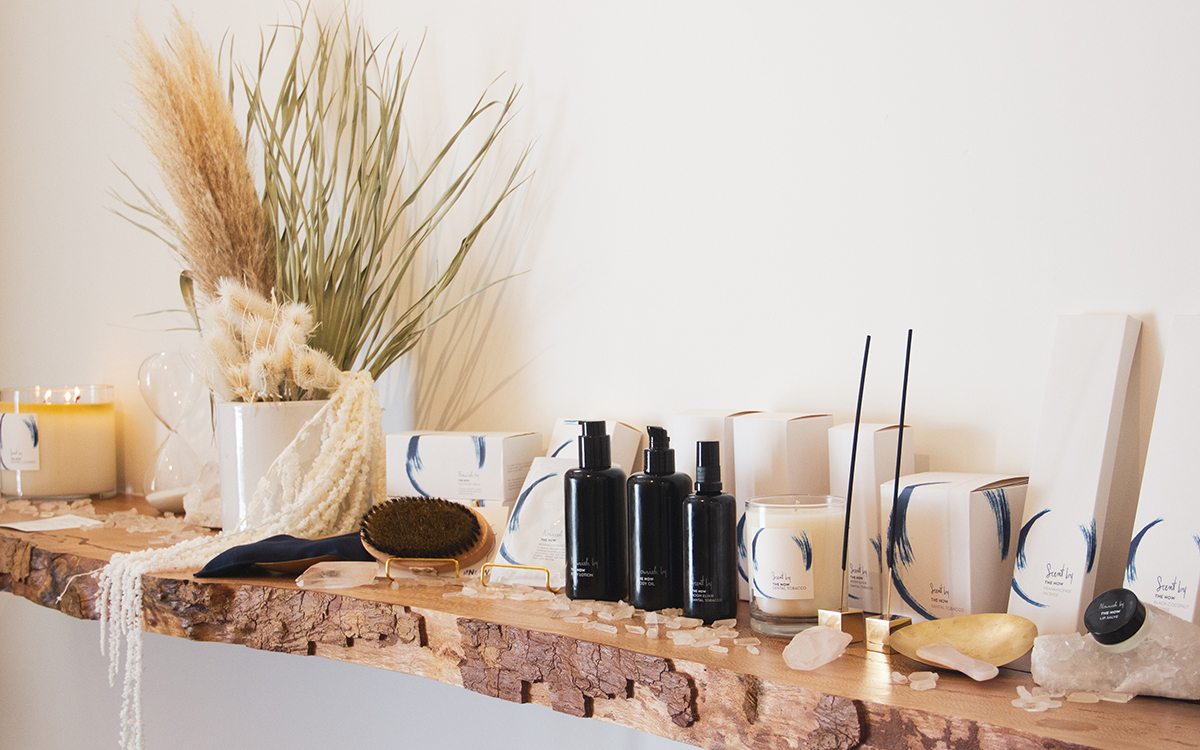 Depending on the geography, opening a The NOW unit runs $265,000 to $525,000, an amount covering franchise and training fees, and buildout costs. The average size of a location is 2,200 to 2,400 square feet, and locations contain eight treatment rooms. Between part-time and full-time staff, 30 to 35 employees work in a location. To reduce leasing expenses, The NOW targets spaces near shopping malls, but not in them. It's a destination that drives customers through referrals, social media and digital advertising, and isn't dependent on passersby.
There are several massage companies promoting franchises such as Massage Envy, Hand & Stone, Massage Heights and Elements Massage, but Post is confident The NOW's proposition is completely different. "When you look at our social media, and the type of editors and ambassadors that are attracted to the brand, no one is able to tap into that and, if they have, they haven't been franchising," she says. "People are excited to tap into that. They want to bring it to their city."
"We are on the precipice of something really big right now."
In its locations, The NOW incorporates its own products in its services and sells them. It currently has over 20 items in its assortment. The bestseller is the The NOW's jasmine coconut candle, which burns in its locations. Its copper dry brushes are popular items as well. Once a year, The NOW rolls out a service enhancement that it pairs with a product release. For example, the latest service enhancement and product is Calm Balm, a cooling peppermint and ashwagandha mix designed to relieve sore muscles.
The products account for 5% of The NOW's revenue, and there are currently no plans to have them available outside of its locations. The NOW's members receive 10% off in-store product purchases and 10% off monthly massages. At the conclusion of a service, customers are offered a box of five items for $44 to recreate their The NOW experience at home. "We are not a pushy brand at all," says Post. "Everything is conversational. We like to think of selling as an invitation."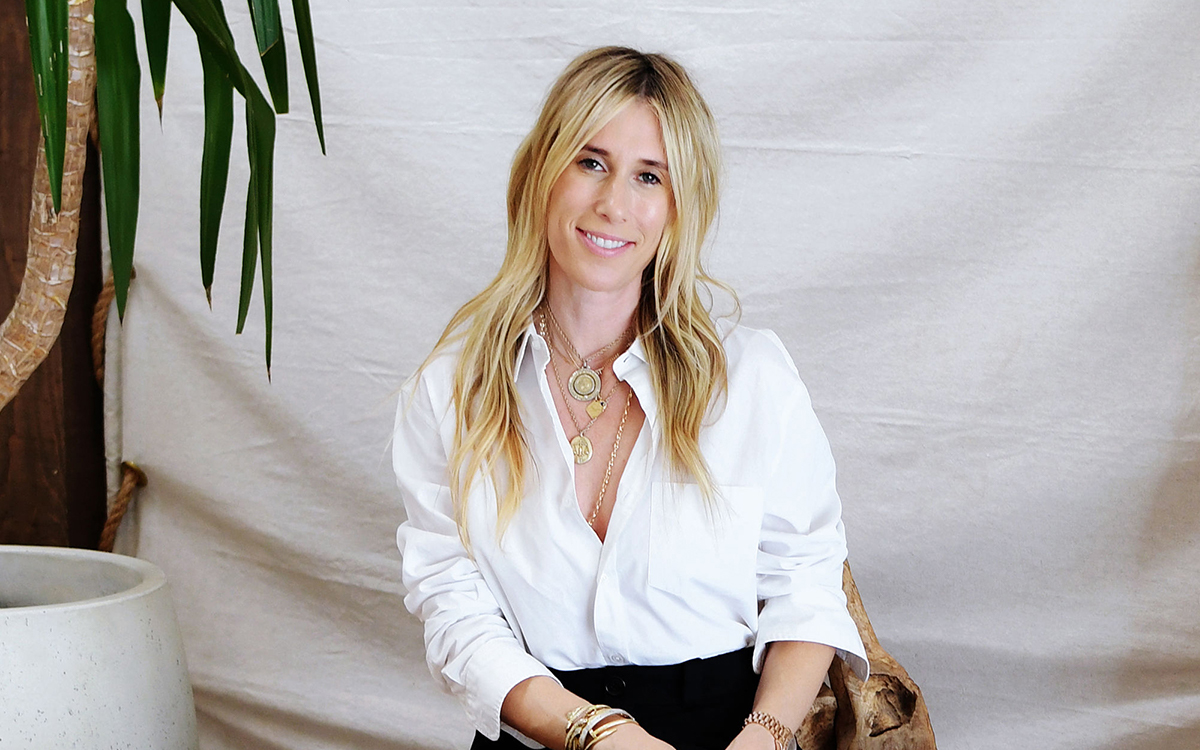 Following seven months of being shuttered due to the pandemic, The NOW reopened its Santa Monica and Silver Lake locations this week, and will open its remaining two LA locations next week. The locations are reopening with strict protocols. Employees had to attend a workshop on sanitation and are required to wear masks. Extra time is squeezed in before and after each service for sanitization. Temperature checks are mandatory. Air purification systems have been installed in treatment and waiting rooms. Retail samples are only given out by request. The NOW's app provides touchless check-in and checkout, and customers can wait for services in their cars.
Prior to reopening, The NOW conducted a survey of its customers and discovered 95% were anxious to return. "People really, really want to be back," says Post, acknowledging, "It's been unbelievably challenging, but, because we have been opportunistic, we have been able to refocus, and it's been beneficial for us in that way."
As it embarks on spreading its concept nationwide, The NOW is highly aware of mistakes made by franchise operators in the past. According to Michael, the main mistakes are overheated growth and head offices' disregard for franchisees. He points out The NOW has 30 employees dedicating to assisting them. "In the early stage of franchise development, it's about making sure we have enough support for our franchisees. A lot of franchise companies shortcut that," says Michael. Post continues, "This is an exciting milestone for us. We are on the precipice of something really big right now. When we talk about massages for all, we really mean it. We are really focused on making sure our franchisees are successful and that we have controlled growth."