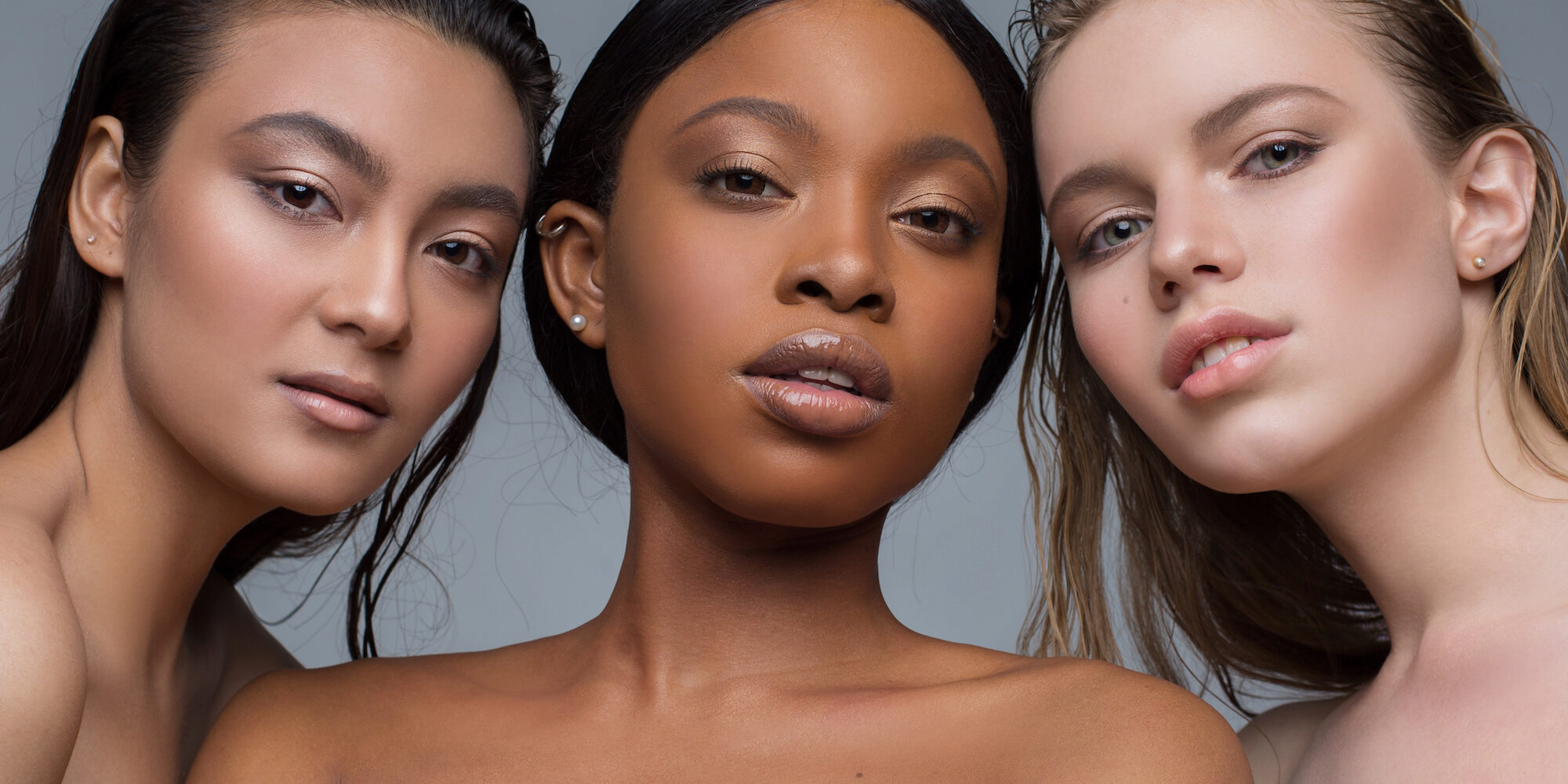 The Ready Set's Outlook On The Multicultural Market In 2021
During the pandemic and Black Lives Matter protests over the summer, The Ready Set, a diverse coalition of former L'Oréal USA executives and beauty business consultants, united to forge a new path for multicultural beauty around the world. 
Corey Huggins founded The Ready Set and the affiliated Ready To Beauty, which he describes as the first global think tank for multicultural brands, to effect change in the beauty industry, redirecting it to become more cross-cultural and fighting for everyone to have a seat at the table. "We work with niche and emerging brands of color," says Huggins. "We see real opportunities there with helping to nurture and develop them, from ideation all the way to full-on execution."
Beauty Independent spoke with Huggins and The Ready Set members Violet Jackson, director of education at Dermalogica; Stephanie Flor, founder of Around the World Beauty; Dulce Almario, director of global marketing at Cosmo International Fragrances; Michael James, founder of Frederick Benjamin; and Clarisa Wilson, proprietor of Brentwood Beauty Atelier, about what they see on the horizon for the multicultural market, from makeup to men's grooming, in 2021.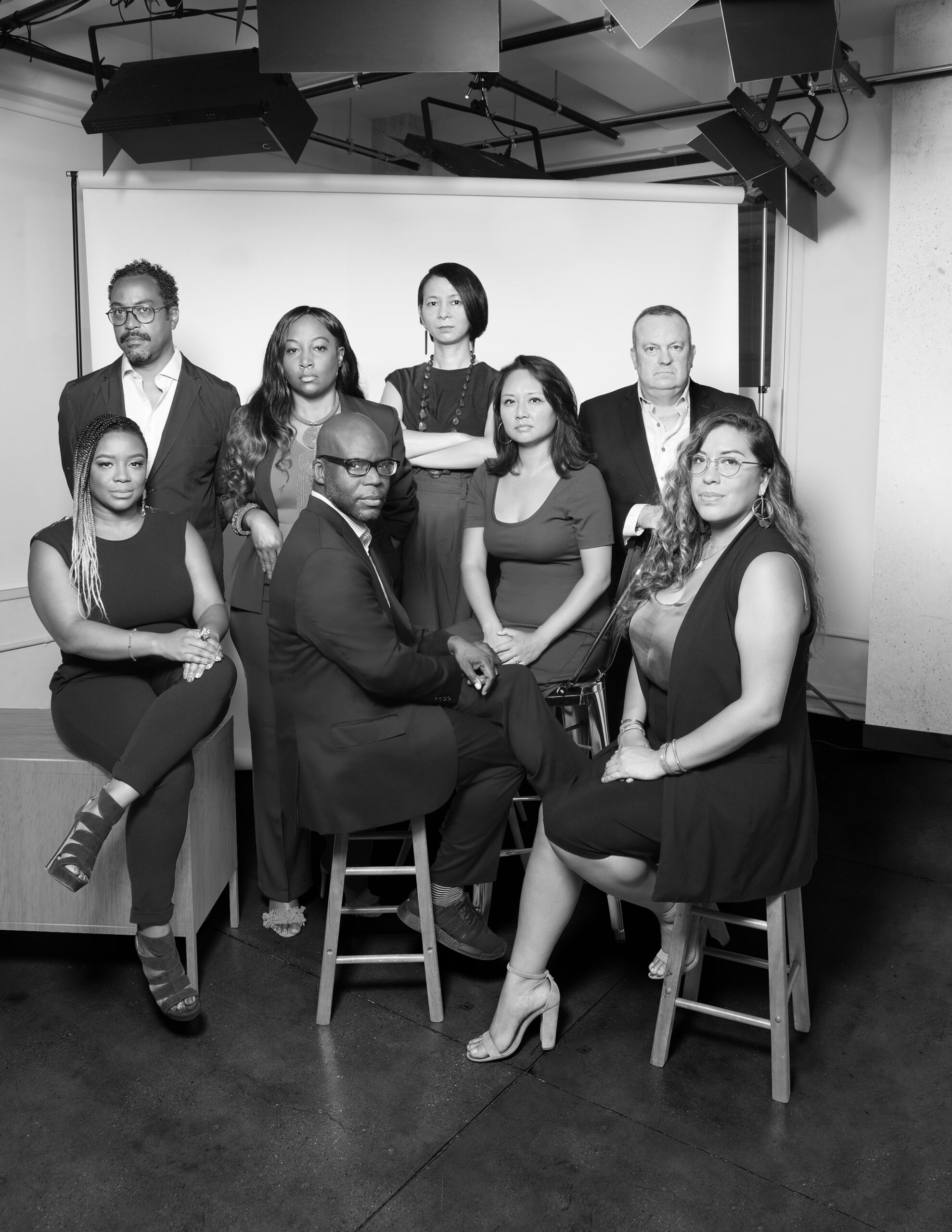 Brands will build formulas around indigenous ingredients.
Huggins: This market has always leaned towards things that are from the islands or sweet scents. Mielle Organics just did a whole collection on rice water. In 2021, you'll see a lot more global ingredients like yams [and] lots of nectars. 
There's the Caribbean concept of "ground provisions," everything comes from the ground and ingredients not only beautify, but they're also curative and restorative. It's not just about adornment. They're also about their properties that enhance or protect. There's a harkening for the return of the old days, back to a simpler way of life, putting simple things on your body and face and enjoying that.
Makeup will be used for bold self-expression.
Flor: In Japan, we saw an explosion of self-expression through makeup due to the fact that [makeup options were] limited [as a result of COVID-19], so what ended up happening was that everything went in the opposite direction. Everyone wanted to express herself. 
That's what we're going to see in 2021. We're seeing it already with the use of stickers, body adornment, glitter. Nail care is going to be just as important as makeup when it comes to expressing what you're feeling, what you're putting forward. In makeup, we've seen an explosion with color on the eyes, using a lot of neon colors. In 2021, we're going to take this whole thing that has been about not wearing makeup, not going out, and we're going to see an explosion of self-expression when it comes to our makeup routine.
We're going to figure out that masks aren't going anywhere, so we need to customize our beauty looks to how we feel on the inside. We've spent the last year trying to figure out who we are, and we're going to see a lot of that coming through. We're going to see people adorning the face, not being afraid to express how you feel on the inside on the outside with makeup.
Eyelash extensions are going to be huge. We're seeing everyone coming out with a lash, whether it's influencers or brands. I feel like, every single day, people have come out with new lashes. Anything with eyebrows will be big. I remember seeing eyebrow extensions at one point. That might be something people look into because everything is focused on the eye. So, figuring out how to fix a bad brow from years ago is going to be a priority going into 2021. 
Multicultural consumers will crave bespoke skincare options.
Jackson: People will be looking for more bespoke products that speak to them. A lot of people won't be going to the dermatologist or aesthetician for a while, so they will be looking for products that they can utilize for their specific needs.
One of the trends that's been around, but is probably going to take off in 2021 is supplemental skincare, treating the skin from inside out. Probiotics [and] any supplements that are rich in vitamins and antioxidants will be big. Instead of just putting on topical treatments, consumers are really looking now for something that can truly affect the skin.
There will be increased demand for vegan products.
Huggins: There was a Washington Post article that said that African Americans are the fastest-growing segment for vegans in the U.S. You'll see lots of vegan skincare, even vegan hair color, specifically for the multicultural market. This goes back to my point about ingredients being more global and having a cultural perspective. You're seeing some really elevated, niche vegan offerings that are bespoke and really luxurious across skincare, cosmetics, men's products, everything. 
Fragrances will connect with emotion and culture. 
Almario: For 2021, we're going to see a connection of fragrance to consumers' emotions. The function of fragrance will evolve. As our homes become our safe haven, it's almost like an extension of ourselves. We'll see fragrances that celebrate our heritage, roots and identity while creating global multicultural interactions.
There's a lot of influence of indigenous ingredients in fragrance, whether it's exotic fruity notes [from the] islands and Asia like kalahari melon, florals like orchid nectar and, from Mexico, napoles, which is basically prickly pear, and purple maize. For predominantly cultural brands, it could be great to build an olfactive story around a hero ingredient based on its heritage: a tuberose from India, white cacao from Peru or Brazilian yerba mate. 
We also want fragrances that transport us to something familiar, something nostalgic for comfort. This nostalgic feeling brings us back to our childhood. It [centers around] the gourmand note. Things like coconut sugar will be part of the fragrance profile.
The other macro trend for fragrance is second benefits. The inspiration would be ingredients inspired by multicultural ancient beauty rituals and remedies that have healing power properties and calming elements. Some examples are white opal or hinoki as well as superfruits and healing botanicals like mimosa.
For consumers of multicultural products, it's all about ingredients with purpose. It's not just about being from a certain region, it has to have a purpose. Companies that continue to do their part for the environment remain a major focus for fragrance. Not only does it need to be sustainably sourced, consumers are looking for companies that also give back to the farmers and the local communities with traceability. 
The work-from-home aesthetic will continue to influence beauty routines.
Wilson: 2021 is going to really push do-it-yourself in beauty. I'm seeing a substantial increase in men for the first time coloring their hair and purchasing products to supplement until they think they can go and get their hair dyed. The colors we're seeing are not only your basic natural black or your medium brown, but you're also seeing guys that are doing blonde. They're experimenting more at home because they have more time to do that. Plus, the risk is less because now they're working from home and can do the things that they always wanted to do We're talking blue, green, purple, and this is across baby boomers, gen X, gen Y and gen Z, not just one group.
For women, hair has gotten long. Braids are down to the buttocks. I don't see that going away because people are working from home. You could always tie it up during a Zoom, then you come out and you could be Rapunzel with lots of hair. In skincare, it's all about the decolletage because they're doing a lot of Zooms, so you're seeing from the bust up or the waist up. Also, before the pandemic, certain generations didn't worry about concealers. I see concealers being a big trend in 2021.
Men will delve deeper into skincare and color.
James: Men are still just discovering personal care, but we will see more customers coming in into the category. I see men going further into cosmetics because they're looking for age-defying or spot correction. Men will look for brands positioning it differently than their [traditional] cosmetics counterpart. 
With color, I would say we'll see men interested more in skin tones versus playful colors at the beginning. I have no doubt we'll get to a place where guys will experiment with color to match personality or to match a certain event. But, in the short term, [it will be about] coverage. On the multicultural side, when you shave your neck area, it can cause dark spots and acne. So, in the short term, [men will look for products to] even out skin tone. I'm getting requests [for tinted lotions] now. We've got a great razor bump treatment to prevent and correct. So, now [consumers] are like, "OK, this works, but what do you have for these dark spots?" I'm thinking long term about how we meet that real need.
A body care boom is brewing.
Huggins: A trend I've seen this year that I think will continue is conditioning for the hands, but also conditioning for the body. Body care has really exploded because we're home. We're now treating ourselves, particularly our skin. People of color, by nature, we're dry. We have skin issues on our body [such as] rough patches. There's been the creation of a lot of body care. Conditioning is the thing that unites all Black and brown people, from me, being as dark as I am, to Dulce and Stephanie being Filipino and Latina. Definitely, people will continue conditioning and caring for the skin properly.
Temporary hair color will be huge.
Huggins: Haircare is the biggest segment in multicultural beauty, from back in the day with relaxing and styling to now with the naturalista movement. Within haircare, there are stratas that are coming along. Temporary color is really starting to pop. There are a number of brands that have come along where you can go from Manic Panic red all the way out to blonde and be able to wash it out. Before, you really couldn't do that if you had a relaxer.
Multicultural consumers will keep their money in the community.
James: Sooner or later, consumers will get to the point where they no longer want to shop from the major brands. They want and desire brands that are for them, by them.
Wilson: Consumers are looking for authenticity and, to another point Michael made, because of Black Lives Matter, there's an awareness of, let's at least try to circulate this dollar at least once or twice in the community or with brands that feel authentic. I agree that that's going to be huge in 2021.
Huggins: Buy Black as a manifestation of the Black Lives Matter movement. The July 7th week generated millions [in sales for brands]. Everyone wanted to support a Black brand [Multicultural consumers] have always supported Black brands to a certain degree. There's always been an underlying [feeling] of Buy Black, but now I think it is a higher consciousness. If given the choice of a Black brand or multicultural brand that has the same product and performance versus a white brand, I bet that multicultural consumer is going to go with that multicultural brand because they're putting the dollars back into the community.