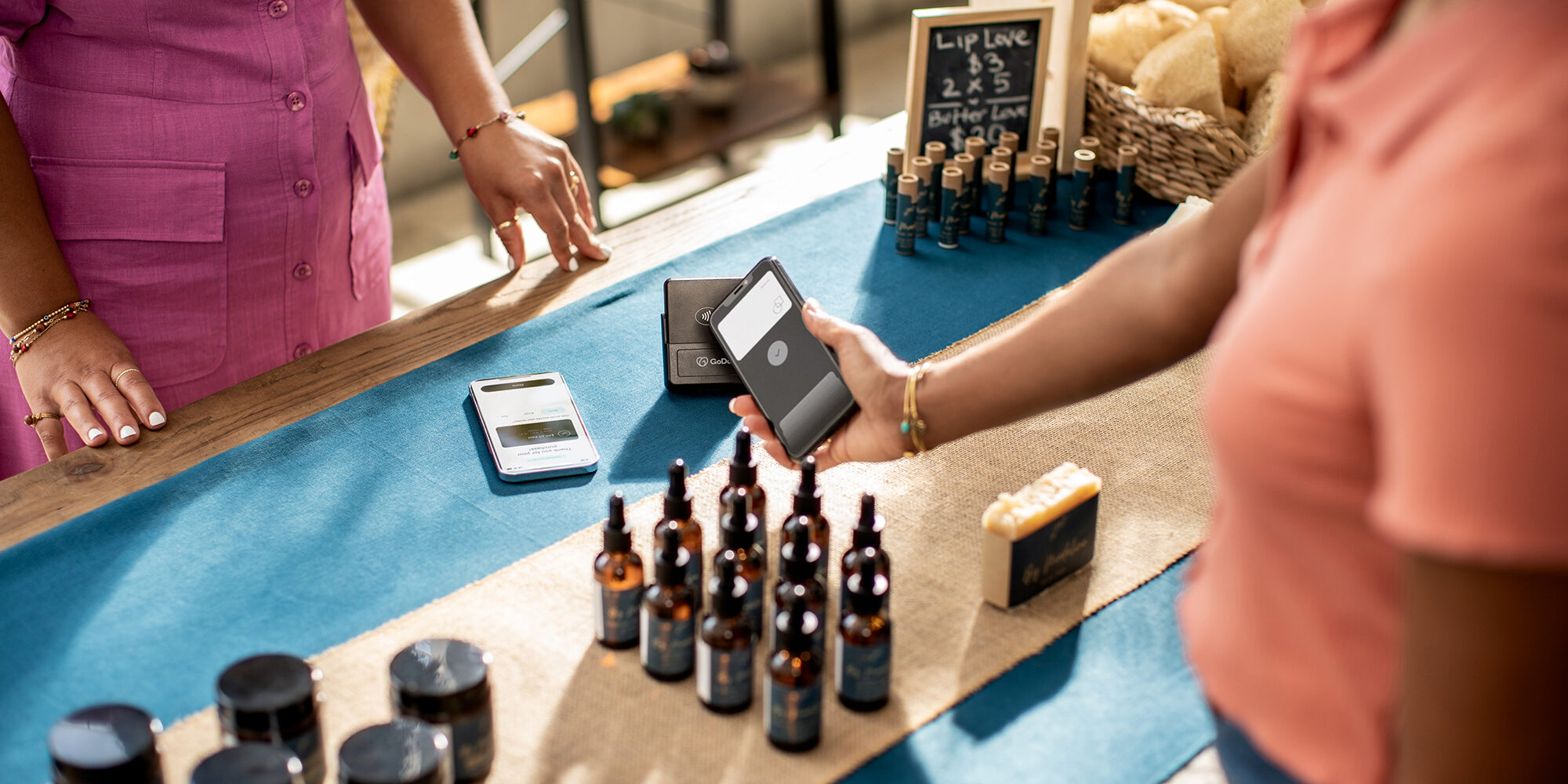 The Tool DTC Brand Naturally Made With Love Is Using To Expand Its Business
Jennifer Woodruff was searching for a natural solution to treat her young son's eczema after he was prescribed harsh steroid creams to manage the skin condition.
She began whipping up healing recipes using products found in her pantry. Coconut oil stood out as an effective yet gentle remedy, but it wasn't moisturizing enough to the skin long term. She developed a thicker body butter using shea butter, coconut oil and sweet almond oil, and shared it with friends and family who raved about its effects. The positive feedback inspired the native New Yorker to launch Naturally Made With Love, an online business, in 2015. 
Woodruff turned to GoDaddy to help her launch the brand's online presence. Woodruff says, "I've actually found that a lot of people think my business is bigger than it is just because of the professionalized appearance of my website, but it's just me running it." Its sales increased by 35% as the pandemic took root because of the shift to online shopping and movement to shop small, according to Woodruff.
Naturally Made With Love works with two shea butter collectives in Northern Ghana, 3CayG and Ajike Shea Centre. The women in the cooperatives harvest shea nuts and produce the shea butter by hand. Woodruff checks to make sure they're compensated fairly and able to support their families. The natural skin and body care brand has expanded its offerings to include men's products such as aftershaves and top-selling beard balms, as well as skincare and body care products like African black soap, rose facial toners, coconut sugar scrub, and hair and body oil.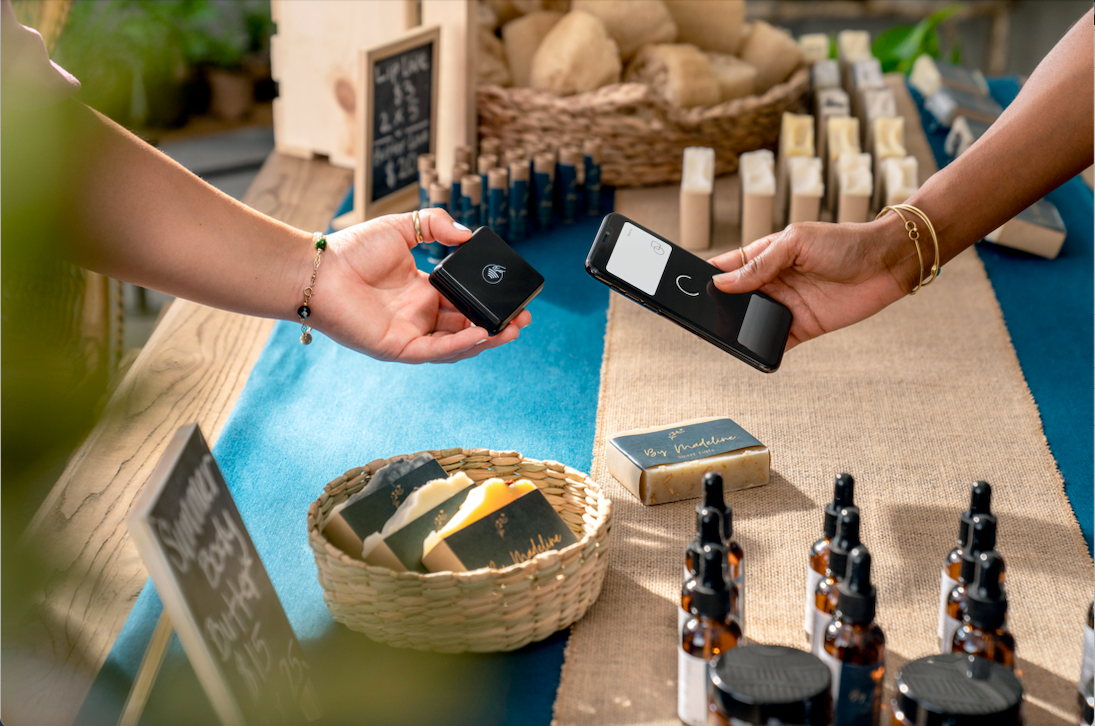 At the moment, there are no plans for Naturally Made With Love to pursue major wholesale partnerships. Instead, it's focused on strengthening its direct-to-consumer presence. Woodruff has tapped GoDaddy, the world's largest services platform for entrepreneurs, for its tools to grow her Naturally Made With Love's footprint.
She uses GoDaddy's Card Reader to sell products at farmers' markets and pop-up shops across Atlanta, where Naturally Made With Love is based. The Card Reader allows business owners to process customer card payments on the go and connects seamlessly to their brands' online store.
GoDaddy launched a smart countertop payment terminal and mobile card reader in September 2021 to unify its commerce services and help small businesses keep more of what they make by offering lower transaction fees than competitors Square, Stripe, Shopify and PayPal. Merchants using GoDaddy Payments pay 2.3% per card-present or in-person credit card transaction and 2.3% plus 30 cents per e-commerce transaction. Woodruff says the reader and its accompanying app helps her organize orders and revenues from them in a single dashboard.
As Naturally Made With Love expands, Woodruff hopes to find a bigger warehouse with space to produce the brand's products in larger batches, fulfill orders faster and store merchandise. Creating a pickup location for local customers and hosting limited in-store hours at the warehouse are other goals for the founder. 
Woodruff continues to work full-time as a human resources information system analyst as she's overseeing Naturally Made With Love. Woodruff hails GoDaddy's marketing tools like the templates it provides for the online store configuration, email marketing and social media integrations as game changers. She takes advantage of these time-saving tools with easy setups to run her brand's digital storefront as smoothly and effectively as possible. She's also able to connect Naturally Made With Love's Etsy shop to its GoDaddy site in order to keep track of inventory and sales real time in a single dashboard.
"I did try other tools, and for me, some of the other online stores were just a little too complicated," saysWoodruff. "With GoDaddy, it took me a couple of hours to set up my online store, get my products uploaded and create product descriptions, and just kind of get going with my website. The online marketing tools, the marketing assistance and the customer service that I get on an ongoing basis keep me there." 
Starting a beauty business is often intimidating. The right tools and support can be critical for putting it on a path to success. Woodruff encourages fellow founders of emerging brands not to get bogged down in every little detail when launching a DTC business. "Things can be changed and improved as you go along, so don't give up," says Woodruff. "If you feel you need to stop, just pause for a moment, and reevaluate and see where you can make things better."