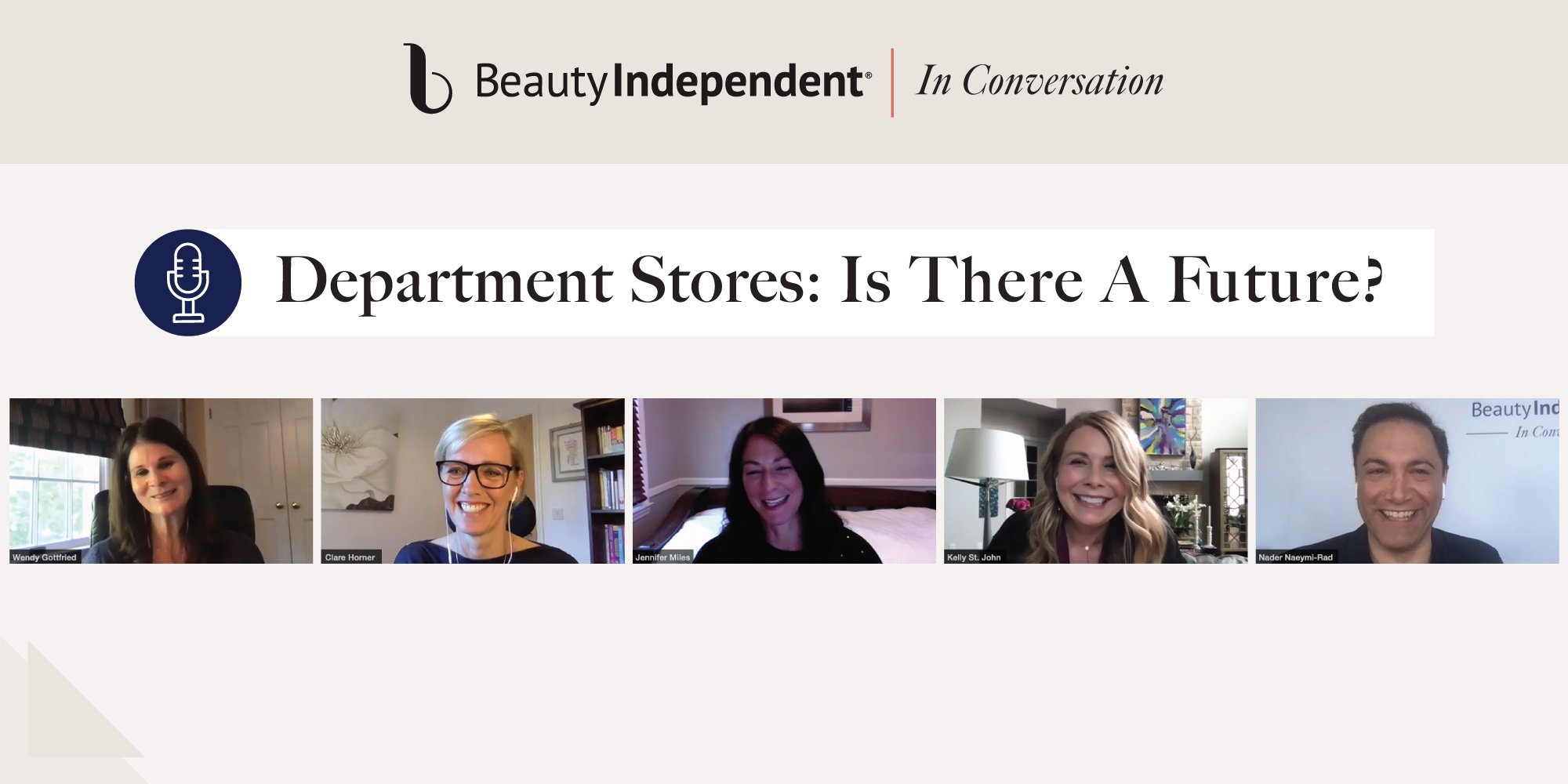 The Travails Of Department Stores—And How Indie Beauty Brands Can Still Succeed At Them
The pandemic didn't cause department stores' struggles. It did, however, speed up the consequences of those struggles.
Nordstrom is closing 19 stores, including three Jeffrey shops and 16 full-line locations. Macy's is shuttering 125 stores. J.C. Penney and Neiman Marcus have filed for bankruptcy. Lord & Taylor is liquidating. Sears is on the brink of going under. And there doesn't appear to a break in the storm for department stores, which defined a style of customer service that's hard to imagine in the time of COVID-19.
Long before the virus, Jennifer Miles, former SVP and DMM for cosmetics at Barneys New York, points out the rise of pure-play beauty retailers like Sephora and Ulta Beauty dented department store beauty sales. On Wednesday, Miles was joined by Kelly St. John, former VP and DMM for beauty at Neiman Marcus, Claire Horner, former senior beauty buyer at Harrods, and Wendy Gottfried, former VP and GMM for beauty at Saks Fifth Avenue, in a Beauty Independent In Conversation moderated by Nader Naeymi-Rad, co-founder of Beauty Independent parent company Indie Beauty Media Group. On top of the pure-play retailers, the retail veterans acknowledged e-commerce did a number on department stores.
"Department stores were very late to the game in digital and e-commerce, and I think that had a lot to do with their demise and what's happening out there right now," said Miles. St. John chimed in about Sephora, admitting it "was always in our rearview mirror." St. John and Miles detailed department stores couldn't keep up with their rivals' massive loyalty programs, social media interaction with customers and compelling video content.
Even though Neiman Marcus was relatively early to invest in online shopping, beauty was one of the later categories to shift to a laser-focused online merchant team. St. John said a key objective and a key roadblock in a department store is figuring out how to get customers shopping across various categories. She explained, "There's a lot of other priorities with big retailers, and I think that some retailers lost sight of how to be competitive."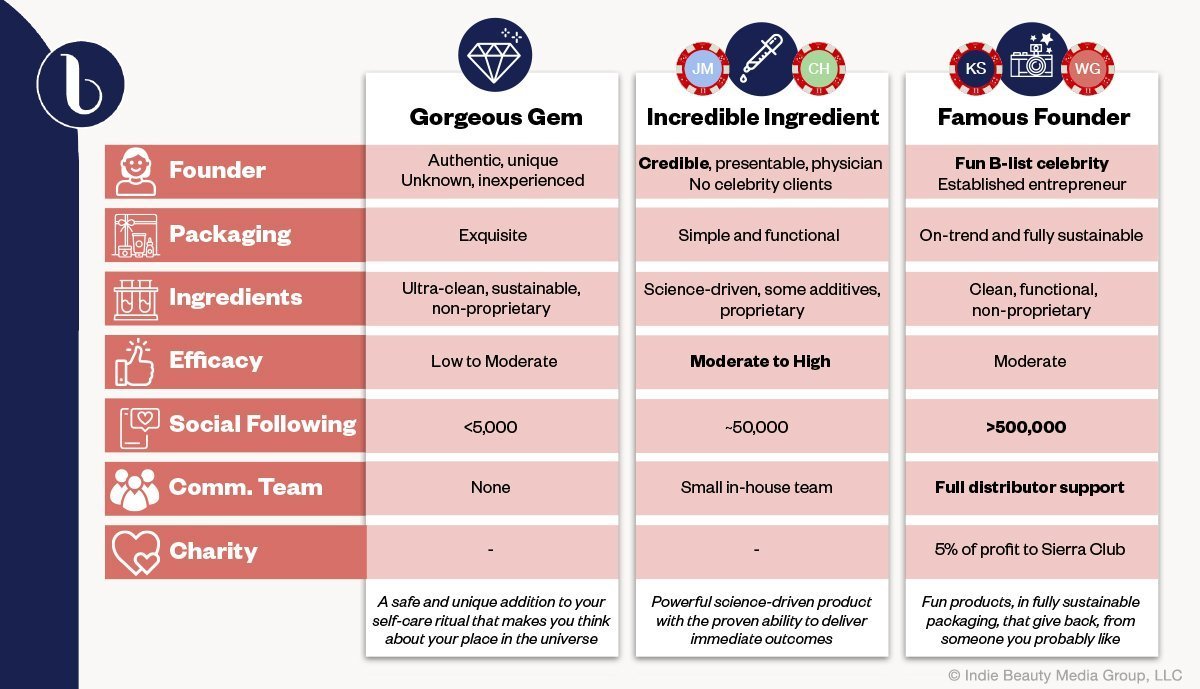 In the months and years leading up to the pandemic, buzzy beauty departments were viewed as possible saviors for dinosaur department stores. Many beauty departments received upgrades. In 2018, Macy's added beauty advisors, technology and open-sell displays to its beauty floors in a bid to regain customers that had fled to Sephora, Amazon and Ulta Beauty. Last year, Harrods unveiled an immense beauty hall makeover. Harrods also revealed it would launch a standalone beauty concept called H Beauty.
Gussied up beauty departments, though, don't necessarily rectify a disconnect between a retailer and consumers. Younger beauty consumers prefer to peruse multiple brands rather than depend on an expert tied to a single brand. Gottfried said, "Today, with the indie brands and all the niche players and all the new brands popping up, you have to be a brand agnostic."
The old department store model was incredibly costly for niche beauty players. Few could afford to pony up for staff to educate shoppers or splashy online and in-store marketing activations. Understanding the model wasn't workable for cash-strapped startups, department store companies had been tweaking it to ease the burden on them.
St. John spearheaded the Trending Beauty initiative at Neiman Marcus that onboarded dozens of up-and-coming beauty brands into the luxury retailer's assortment. She mentioned that indie brands often had an "if you build it, they will come" mindset when launching at the department store. St. John delivered a hard dose of reality to them about the business of being in Neiman Marcus's selection. She told them not to plan on being profitable there for at least three years.
"The department stores really need indie brands to create differentiation."
"It requires just an exceptional amount of investment in making sure that that brand story is being articulated in that retailer," said St. John. "It takes a lot of partnership, nurturing between the merchant teams and the brands. It becomes a lot of heavy lifting for the brand."
While seconding St. John that investment in the retail channel is important to success, Horner emphasized that it's particularly crucial for a brand to invest in its own marketing. "You have to be able to animate your brand to get some share of voice, otherwise you become wallpaper. Part of the job is doing that with the retailer and part is actually investing in your own communication, making sure that your brand awareness is being built all the time," she said. "It's important that the department stores work in collaboration and are sensitive that they don't have those deep pockets. The department stores really need indie brands to create differentiation."
The webinar participants stressed that a brand's demand-generation skills and efficacy are the two biggest factors in its capacity to land a major retailer. They continue that support from brands can make or break for their retail performance, whether it's from founders engaging with their followings, expert credibility or marketing teams seeing through strategies.
"Bottom line, the product needs to be on-trend. You have to have products that deliver. You can't just have a founder with a following, but the ability to have a conversation with your consumer about what you're doing is the world that we're living in," said Horner. Gottfried recommended that brands relying heavily on founder stories with minimal brand awareness spend to grow their DTC channel and approach a buyer after they have a robust DTC channel. She said, "There are so many brands that have a story. I love the authentic story, but [a brand] needs to get bigger in order to succeed within that environment."
Watch the full webinar here.