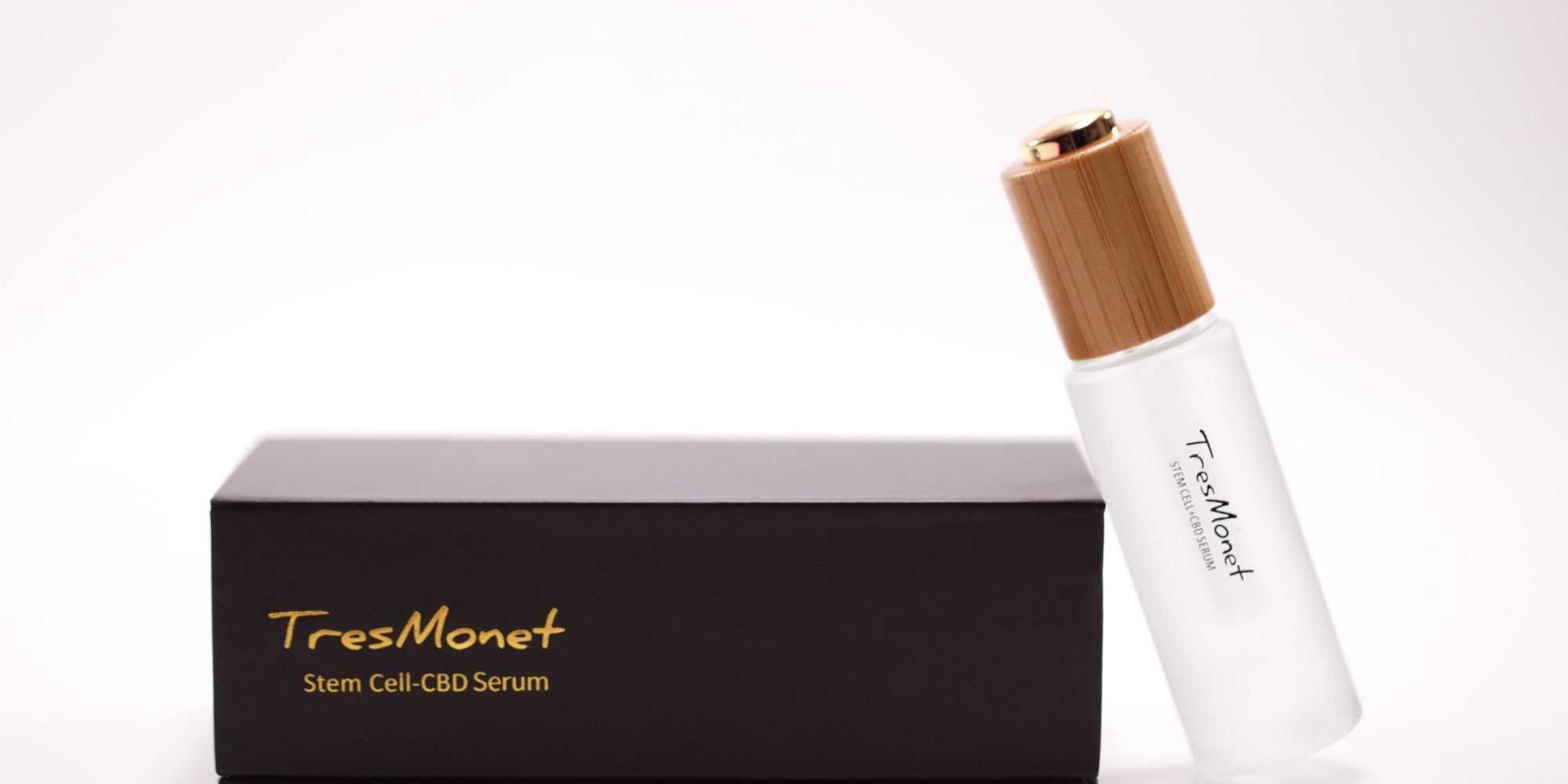 Would You Pay $1,250 For An Ounce Of CBD Skincare Created By A NASA Engineer? TresMonet Is Betting On it.
CBD skincare is going high tech—and high-priced.
TresMonet is launching with Stem+CBD Serum, $1,250-per-ounce product it touts as containing cannabidiol or CBD that's 20 to 800 times more powerful than other CBD on the market thanks to proprietary technology. Before shelling out more than a grand, customers can test the product that pairs the mighty CBD with stem cells for six weeks by buying a 3-ml. trial size for $125.
TresMonet founder and CEO Dennis Dannel, a lawyer, actor and theater producer, entered the CBD game by chance after visiting a friend and marijuana grower in California in the spring of last year. "I said, 'This is going to be really a big thing, and we're going to be mad at ourselves if we don't take advantage of it,'" recalls Dannel. "He said, 'Sure, let's do it.' So, I wrote a business plan with him and I raised about $120,000 for that project, moved to California to pursue it."
That project was a dispensary in downtown Los Angeles, and it didn't pan out. However, it led to Dannel's career in cannabis. He pivoted to CBD cosmetics to remain committed to the plant. Toni Ko, who sold NYX Cosmetics to L'Oréal in 2014, inspired him to plunge into the beauty industry. She happened to own a building he was evaluating for the dispensary.
PJ LaRive, a 17-year veteran of NASA, engineer and current president of TresMonet, also played a key role in Dannel's beauty industry conversion. LaRive conceived TresMonet's formula to allow CBD to thrive alongside stem cells. To execute the formula, he turned to labs at three universities: one to handle CBD, a second to perfect the stem cells and a third for the combination.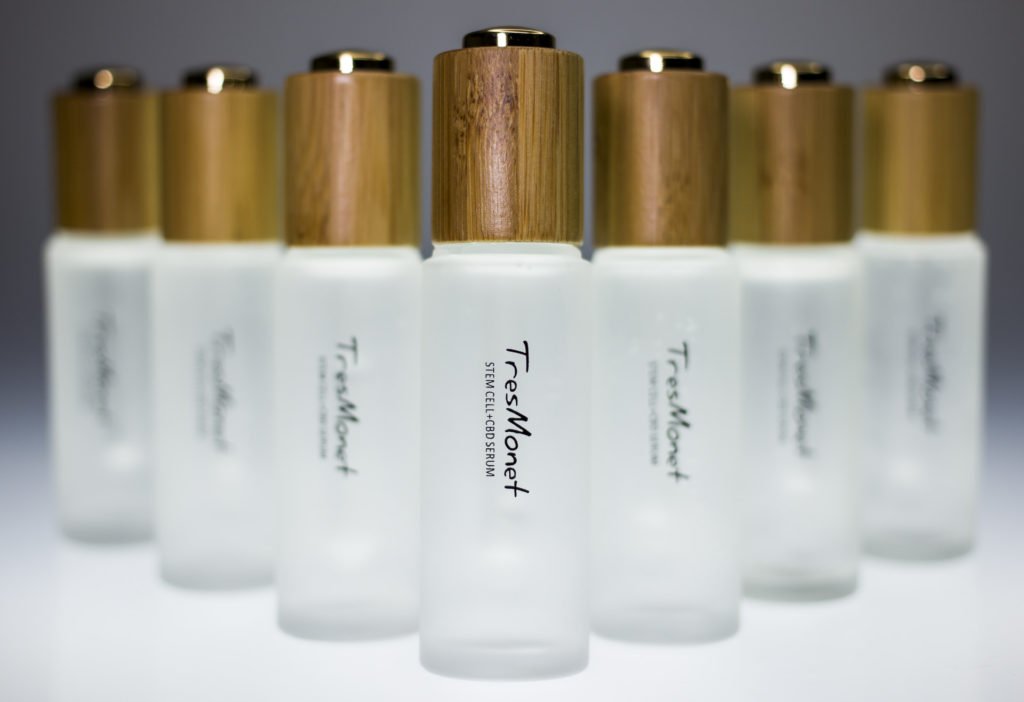 The science behind TresMonet centers upon manipulation of hydrogen and carbon molecules making up CBD's fatty chain. "Within that fatty chain, I have developed a way to increase it by about 30% to 40% where I can use the mole weight to connect anything I want to it," explains LaRive, asserting it would take a copycat 20 years to figure out the process. "I can use stem cells. I can use coffee. I can use most cosmetic acids. Anything that I want to attach to that new long chain, it automatically connects because of the high fatty acid."
Dannel sums it up in layman's terms: "This is 100% proprietary. Nobody else is doing it, no one else knows how to do it. We have a first to market opportunity." He hammers home, "He [LaRive] changes the molecular structure of CBD at the atomic level, and it renders our CBD up to 800 times more powerful or potent and bioavailable than any other CBD."
TresMonet is capitalizing on its proprietary technology in several products. On Tuesday, the serum is premiering along with CBD gel caps delivering 1,000 milligrams of CBD each and retailing at $29.99 for five and $174 for a 30-day supply, and a 1-oz. pre-workout sports balm, which delivers 1,000 milligrams of CBD as well, for $99, and CBD-infused coffee priced at $34 for a 12-oz. size. In total, TresMonet has created 17 products.
"We have almost $1 million worth of product built, ready to go," says LaRive. Dannel continues, "Everything has a minimum of 1,000 milligrams per serving. The coffee has 1,000 milligrams per eight ounces because we actually infuse the bean with the CBD. It's not added after the fact. It's not floating on top. It actually becomes part of the bean."
Over the next 18 to 24 months, TresMonet expects to unveil the rest of its products, including a cleanser, toner, shampoo, conditioner, pet shampoo, tincture and 2,000-mg. post-workout sports balm. Dannel and LaRive are particularly excited to introduce the brand's retinol cream. "We're going to have the first retinol product with CBD and stem cells in it," enthuses Dannel. "No one has ever been able to do that before."
TresMonet is focusing initially on North America and the United Kingdom—the brand's products are EU-certified—for its rollout. In North America, direct-to-consumer distribution will be the primary sales strategy to start. "We want to only have one major North American retail partner, and we would like that to be on the high end. Something like Barneys would fit ideally," says Dannel, noting plastic surgeons and upscale spas would be good fits for TresMonet, too.
Dannel reports the company is working on its inaugural purchase order worth a whopping $350,000 from an undisclosed U.K. retailer. Meanwhile, Dannel and LaRive are busy fundraising for TresMonet. To get it off the ground, they closed a friends and family round for an undisclosed amount, and are pursuing further investment for expansion. Dannel says, "We have some people looking under the hood and kicking the tires, but this first purchase order is going to do a lot to get us into the world of formulating, order fulfillment and getting the product out there."