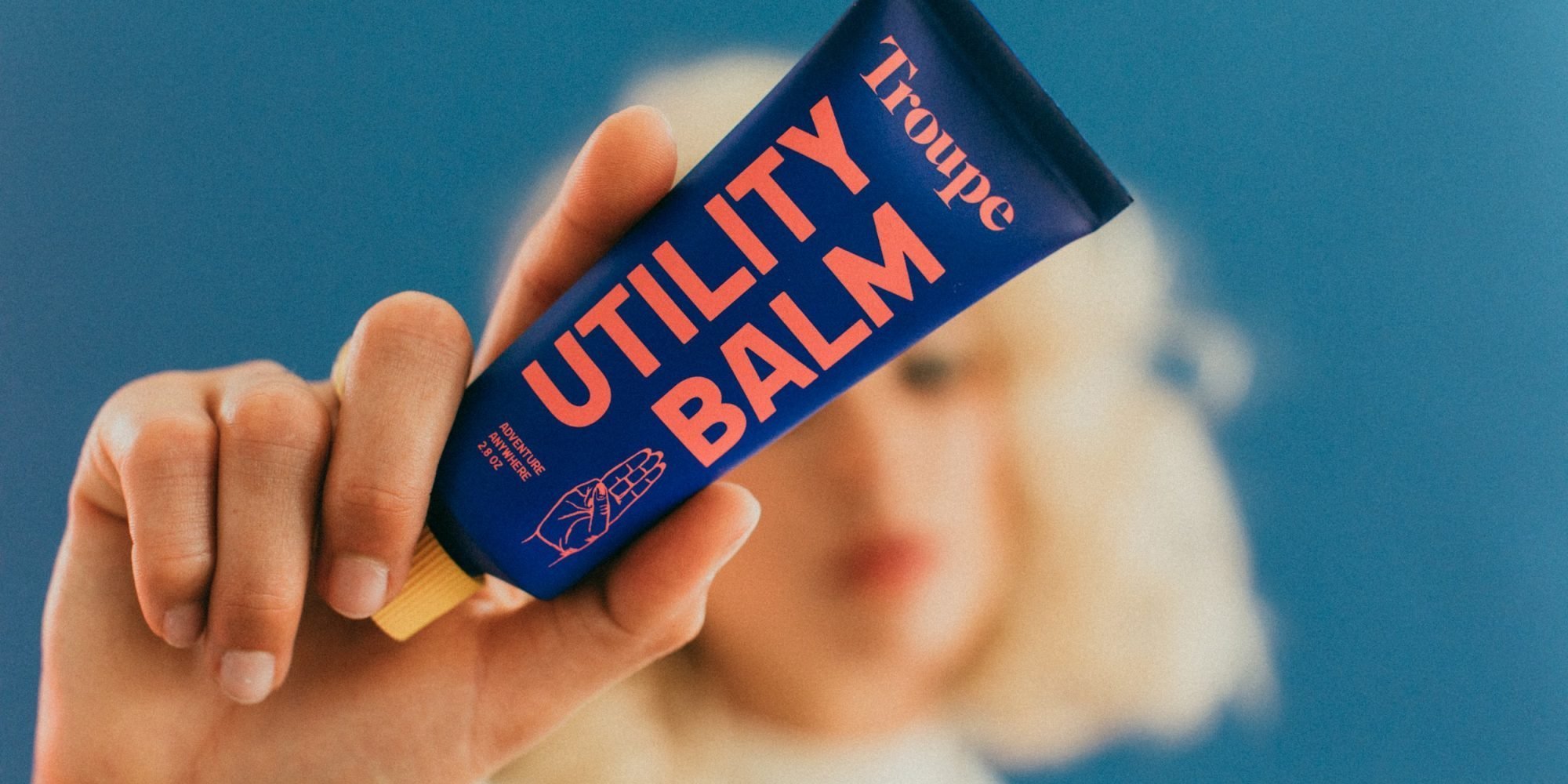 "Beautycounter Meets Ellevest": Troupe Aims To Modernize The Direct-Sales Model By Using It To Encourage Retirement Savings
Troupe Beauty wants to breathe new life into classic products and the direct-sales business model.
Launching next month, the company is beginning with face, body and hair multitasker Utility Balm and building a network of sellers it calls scouts to grow the customer base for the product while they set aside money for retirement. Troupe has partnered with Beacon Pointe Wealth Advisors to provide scouts, who are expected to be millennials and members of gen z, with retirement savings account, and it will encourage them to put away part of their earnings from sales of its beauty products.
"Troupe is disrupting the way people buy and sell products. We are creating social or community commerce, and a bridge for genzennials to a better future by giving them access to retirement funds, but we're also creating beauty experiences," says Troupe co-founder Chelsie Rose Kern. "How do you create community and empower people financially using something fun like beauty? We are creating a model to do that that can be adopted by other industries down the line."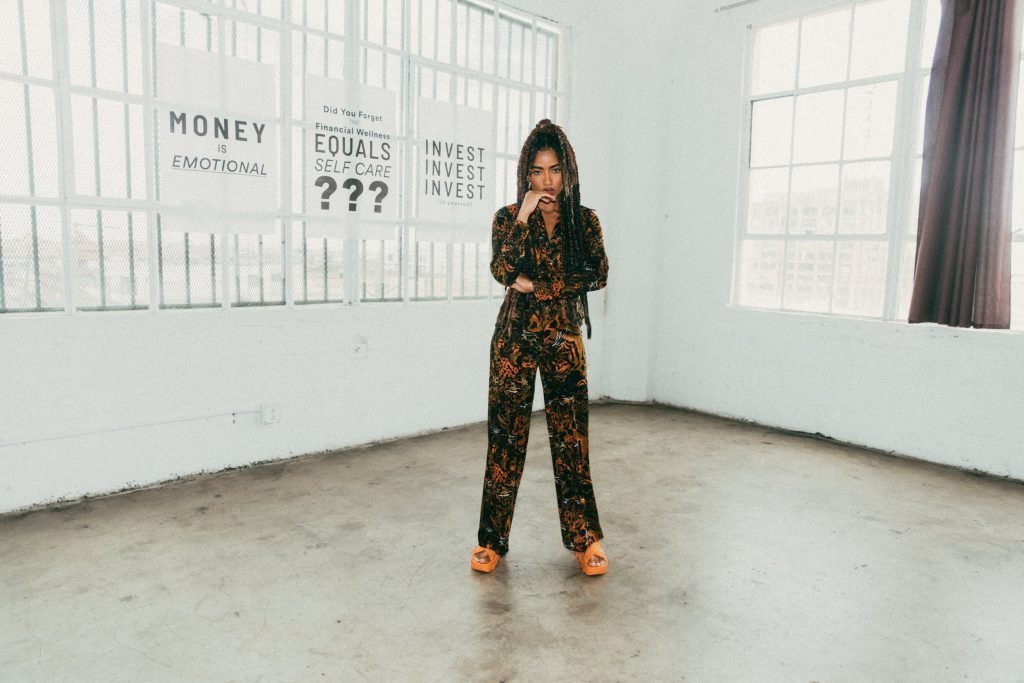 Kern and her Troupe co-founder Jillian Ouellette compare its direct-sales structure to an updated brand ambassador program rather than a multi-level marketing scheme. Scouts will be paid a commission of 25% on products they sell and 15% commission on product sales by fellow scouts they recruit. They don't hold inventory, and purchases are conducted on Troupe's website. Scouts aren't mandated to save for retirement, but Troupe will educate them on the value of saving by showing them how much current savings could amount to decades from now.
"We are not an MLM company. We are considered social selling. Historically, these companies were progressive and gave women financial freedom. Now, people associate them with the pyramid. We never want to overpromise and under deliver," says Ouellette. Kern continues, "You won't get a Facebook message from a friend that you went to high school asking you to go to coffee so she can sell you protein powder. Those predatory practices add to the stigma associated with those companies. A good equivalent to Troupe is we are Beautycounter meets Ellevest without a deep commission structure."
"We are Beautycounter meets Ellevest without a deep commission structure."
Ouellette's and Kern's familial backgrounds influenced their paths to Troupe. Originally from Reno, Ouellette's parents—her father worked in technology and her mother in pharmaceuticals—lost their jobs during the Great Recession and had to draw down their retirement funds. Ouellette, 29, believes they never fully recovered from their job losses. A Las Vegas native, Kern, 31, labels herself a "blue-collar baby." Her father was a brick layer subject to construction boom and bust cycles, and her mother a pantry chef at the Flamingo Las Vegas Hotel.
"My formative years helped me to have the desire to show women from those communities that they are worthy," says Kern. "My parents did the best they could with what they had. My mother's mission in life for me was to marry a rich man because she thought that was the only way a woman could have access to a good life. That's nothing I care about personally." Inside of focusing on being marriage material, Kern pursued a profession in marketing. Prior to Troupe, she was vice president of marketing and advertising at Blackbird Logistics, a distribution company specializing in cannabis supply chain software recently acquired by cannabis industry technology platform TILT Holdings Inc.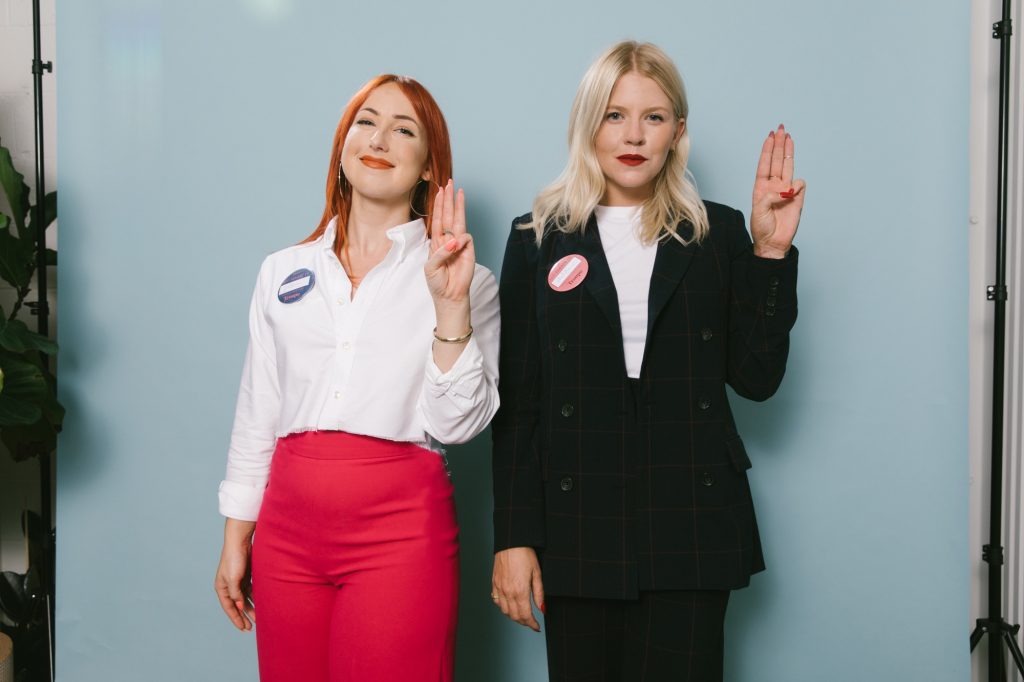 Kern and Ouellette, a former associate brand manager at HatchBeauty Brands, view Troupe's structure as particularly relevant for the gig economy. They reel off statistics that 46% of people resort to side hustles to support themselves, 55% of millennials have no retirement savings account, and 66% of them aren't saving for retirement. They emphasize Troupe's objective isn't to replace the income of fulltime employment, but to line scouts' pockets and retirement savings accounts with money from product recommendations that would otherwise go uncompensated.
Kern and Ouellette envision scouts coming from two demographic groups: 18- to 26-year-old and 27- to 34-year-old trendsetters largely not living in coastal cities. "She's giving her friends advice on what they should be buying and wearing. She might be in college, and she might be selling on Etsy. She's looking to spread awareness in her community, and she's probably politically active or has a cause she cares about," says Ouellette of the younger faction. Turning to the older group, she says, "She knows who she is and doesn't want to be sold to because she's already articulated who she is as a person. She could be an aesthetician or a hairstylist, and she knows she needs to be saving for retirement, but she doesn't know where to start. We're giving this cool tastemaker the resources to do that."
"It's all about reimagining traditional beauty items to make them fun."
For these plugged-in scouts, Kern and Ouellette are developing products that can sit in a makeup bag alongside Glossier and Urban Decay. Inspired by old campaign posters, Troupe steers clear of minimalist black-and-white packaging in favor of bold colors such as maroon, royal blue and mustard yellow, and eye-catching fonts. The brand's logo, a three-finger salute that's its version of a Scout or Guide organization salute, is featured on its packaging.
In early 2020, Troupe plans to expand its assortment with staple products priced from $18 to $50 tweaked to fit genzennial preferences. There will be a contemporary take on cold cream that's a makeup remover, cleanser and mask; a gel-to-liquid toner; a highlighter without heavy powder or shimmer; and a spray serum with a fine mist. "It's all about reimagining traditional beauty items to make them fun, whether it's with the component they're in or the format you're using them in," says Ouellette. "Within the beauty industry, women are constantly being sold to and told they need to use more. We are creating just enough items for a holistic skincare routine." Kern chimes in, "You don't need more and more. Is it financially responsible or sustainable for your personal finances to have a 10-step skincare routine?"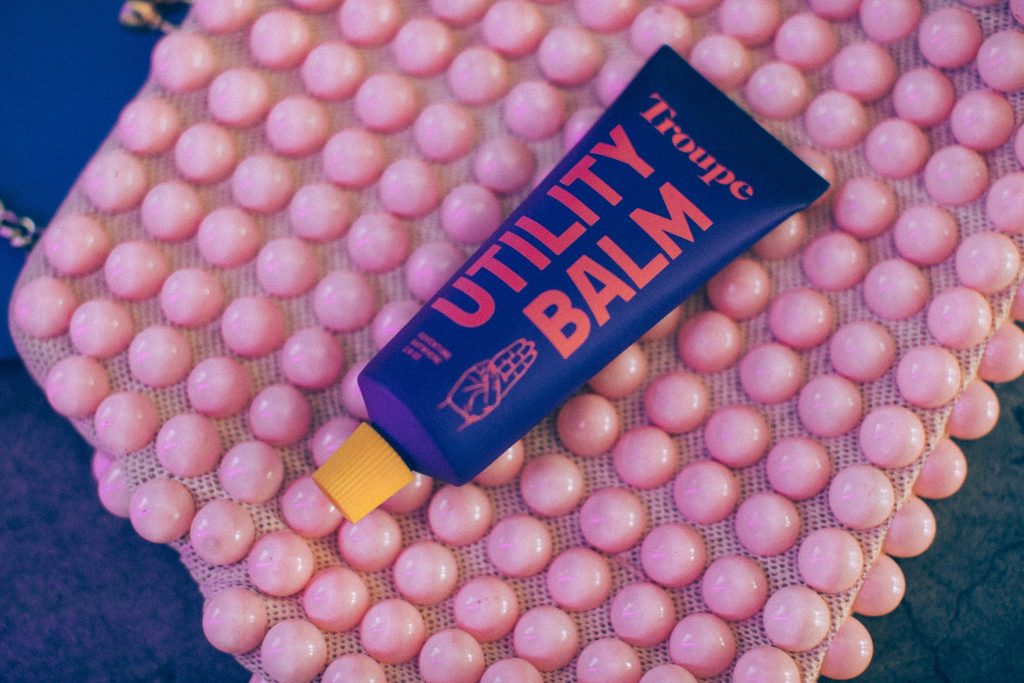 Although they declined to share revenue projections, Ouellette and Kern disclose their goal is for Troupe to reach 6,000 scouts by the end of 2020. The pair is currently fundraising with the aim of amassing $1 million to fuel their company. HatchBeauty is its first investor. Ouellette and Kern will be busy hitting the road to establish Troupe, which is headquartered in Austin, with events and financial forums designed to promote discussions about money matters.
"The customer acquisition costs for brands are really high for a social media-only launch. It's so expensive, and people are tired of just being sold to on the internet," says Kern. "The channels are really noisy, and every beauty brand thinks that's the way to launch a company. We know we can have a more meaningful impact in real life and, then, we will use smart digital tools to keep customers engaged."