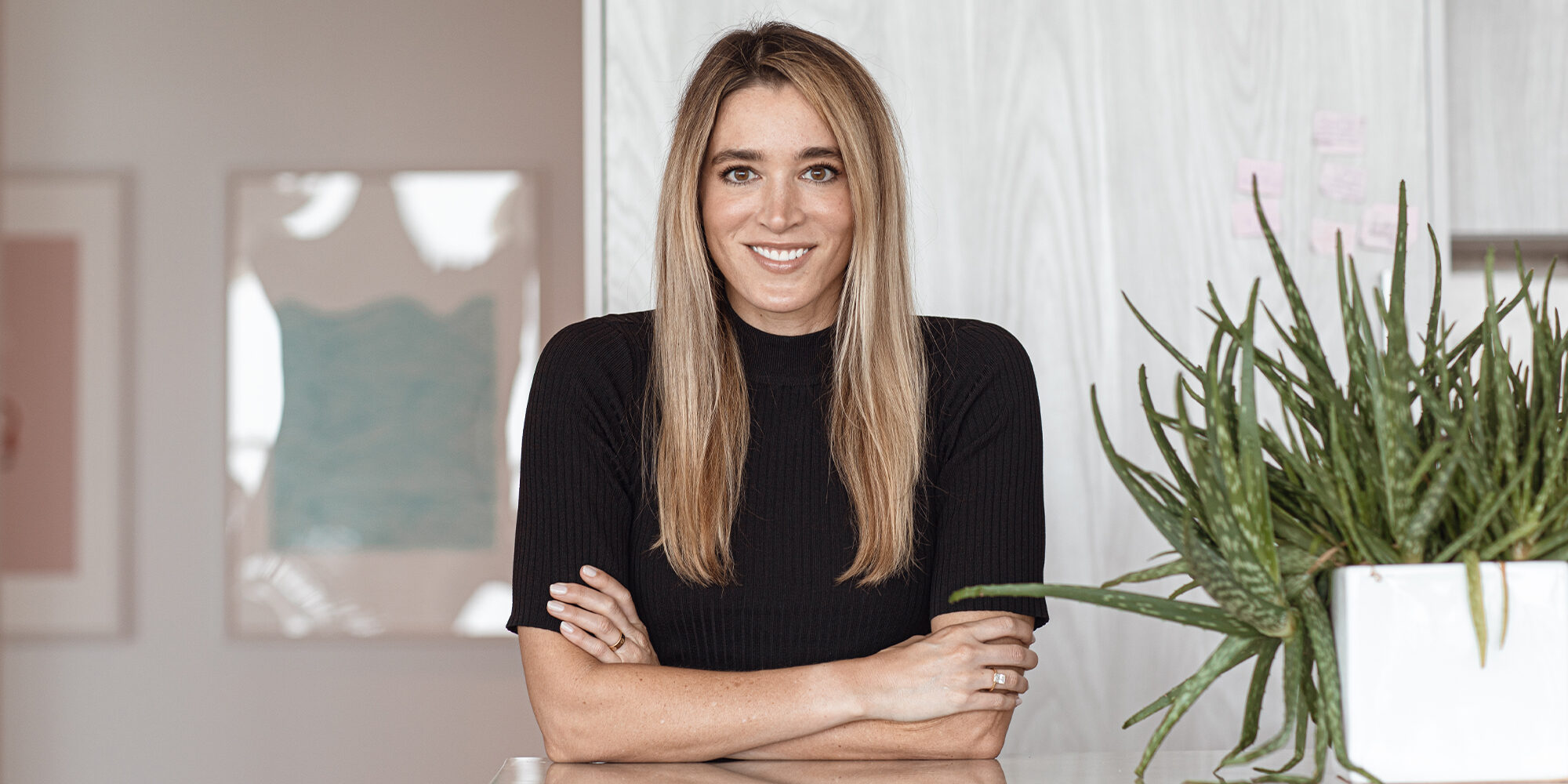 True Beauty Ventures Co-Founder Cristina Nuñez: Ready To Bankroll Change 
Cristina Nuñez is a beauty industry double threat. She comes to new firm True Beauty Ventures, which she started with veteran beauty investor Rich Gersten, with financial and operational chops. After graduating 
Duke University, Nuñez plunged into investment banking, starting at UBS for three years before two more intense years as a consumer packaged goods analyst at Catterton Partners. Following a stint working for Gersten at private equity firm Tengram Capital Partners, she transitioned to beauty companies, and learned the ins and outs of the business under
the tutelage of
RéVive Skincare CEO
Elana Drell-Szyfer when she was CEO of Laura Geller.
"Elana was my business school essentially," says Nuñez. "She taught me how to be a leader and encouraged me to work in almost every kind of function at the company." Nuñez went from Laura Geller to Clark's Botanicals to become its COO through spring of last year.
At True Beauty,
Nuñez is zeroing in on young beauty and wellness brands without turnovers that would make them attractive targets for most private equity firms and strategic acquirers. It's a segment that's often overlooked by beauty backers, and one that has
Nuñez diving deep into the numbers and stories that shape indie brands. She took a break from brand hunting last month to participate in a
Beauty Independent In Conversation webinar. Post-webinar, we reached out to her for an in-depth discussion to find out about her vision for True Beauty, the state of beauty brands today and her road-less-traveled path to success. "I will do everything I can to give back to others facing challenges, particularly women or minorities in finance," Nuñez told us. "I just have to prove myself in this role."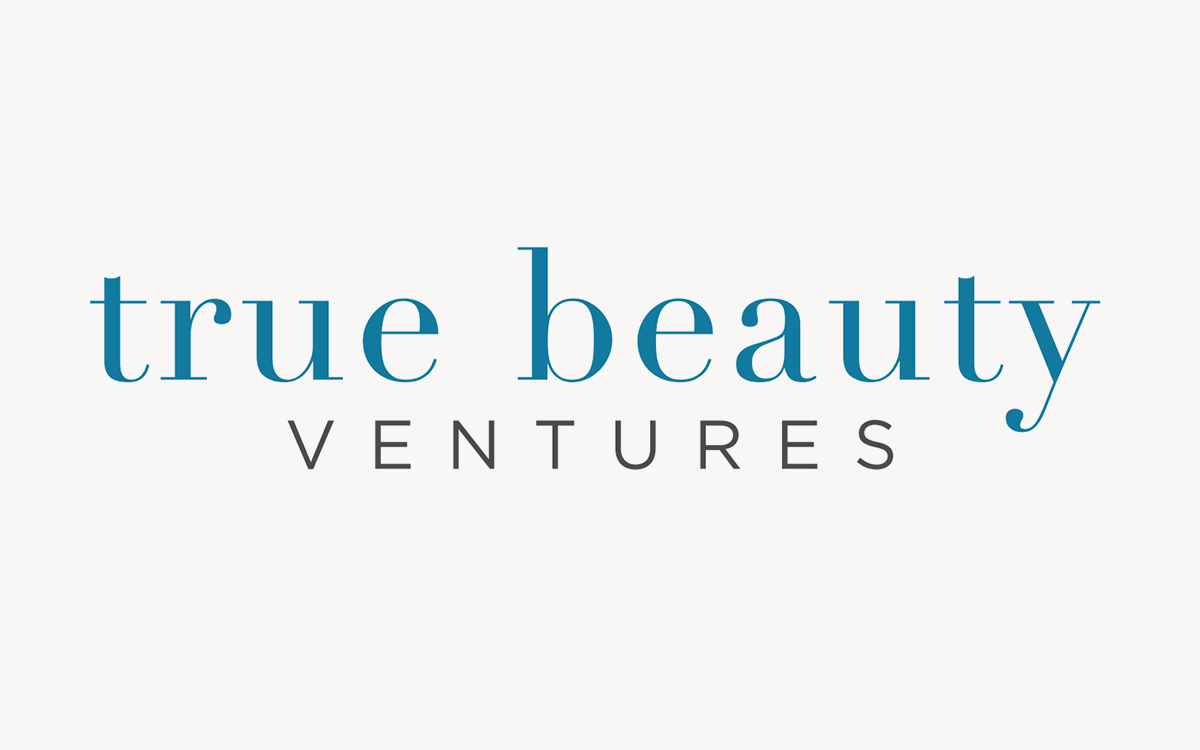 The world is confronting social issues spotlighted by the Black Lives Matter and #MeToo movements. How do you see social change affecting consumer behavior and brands? How does it affect you?
Obviously, it's amazing to see the awareness that people now have, but awareness only goes so far. What is the next step? It can be something as small as conversations within your own family and your community up through elected officials and the companies we work for. If you're a brand, it's about the messages you're putting out and how you're looking inwardly at your own organization. 
I grew up in a very homogenous Latin society. For me, even though I am a person of color, I actually didn't have a lot of non-Hispanic friends. I grew up in Miami, and my family is Cuban. My mother was born in Cuba, and came over when she was 7 years old. My father was born in Miami in a Cuban family. I didn't actually understand that I was a person of color growing up, that I wasn't the majority because everyone around me was Hispanic. I went to an all-girl Catholic high school and 99% of us were of Hispanic origin, predominantly Cuban.
It wasn't until I went away to college that I really realized, "Oh my gosh, I'm actually a minority." It was the first time that people kind of spoke to me differently. I received racial slurs two months into my freshman year. That's when my awareness really kicked in. With the movements today, it excites me that people are finally becoming aware of the struggles that minorities have. The focus should be on African Americans at this moment. We don't have to go into the brutalities to realize that there are a lot of actions that we have to take. It can be in your community, all the way up to a more macro level such as a company's hiring decisions and having diversity in your decision-making. There's something so valuable in diversity at the leadership level and in the development of product. 
I'm excited to see the action plans for beauty brands, having brands actually look at their infrastructure and say, "OK, we're X percent diverse, right? Now, what do we do about it?" There's a short-term plan, and there's a long-term plan. So, lots to come. Even though there's backlash that is really unfortunate, I think it's just part of the movement and part of change, and change is uncomfortable. People don't like to be uncomfortable
In finance, it's hard to find female-led investment funds, let alone females co-founding them. It's even harder to find a minority woman in that spot. How does it feel to be in that position? 
I read a stat the other day from Stanford University that I just can't shake: Of the $69 trillion of global financial assets under management across venture capital and private equity, only 1.3% is managed by a woman or person of color. That's just a staggering number. I am beyond excited to be following many incredible women who have broken the barriers. I just want to hit the ground running and be successful. 
I never thought being a woman would hold me back. I've had a mentality of I can do anything I set my mind to. That's my mantra. I will certainly not take anything I have been able to do for granted, and do everything I can to continue to push a level of diverse decision-making and diverse leadership, both in the companies that we choose to invest in potentially and in the partners that we choose to bring on. It's not a sacrifice or concession. You're actually improving the success potential of your brands and of your investments. I am very fortunate, too, that my partner Rich Gersten has always been very supportive of women in the beauty industry. When you look at the executives that he's hired, the leadership teams that he's developed within his portfolio of companies have primarily been women.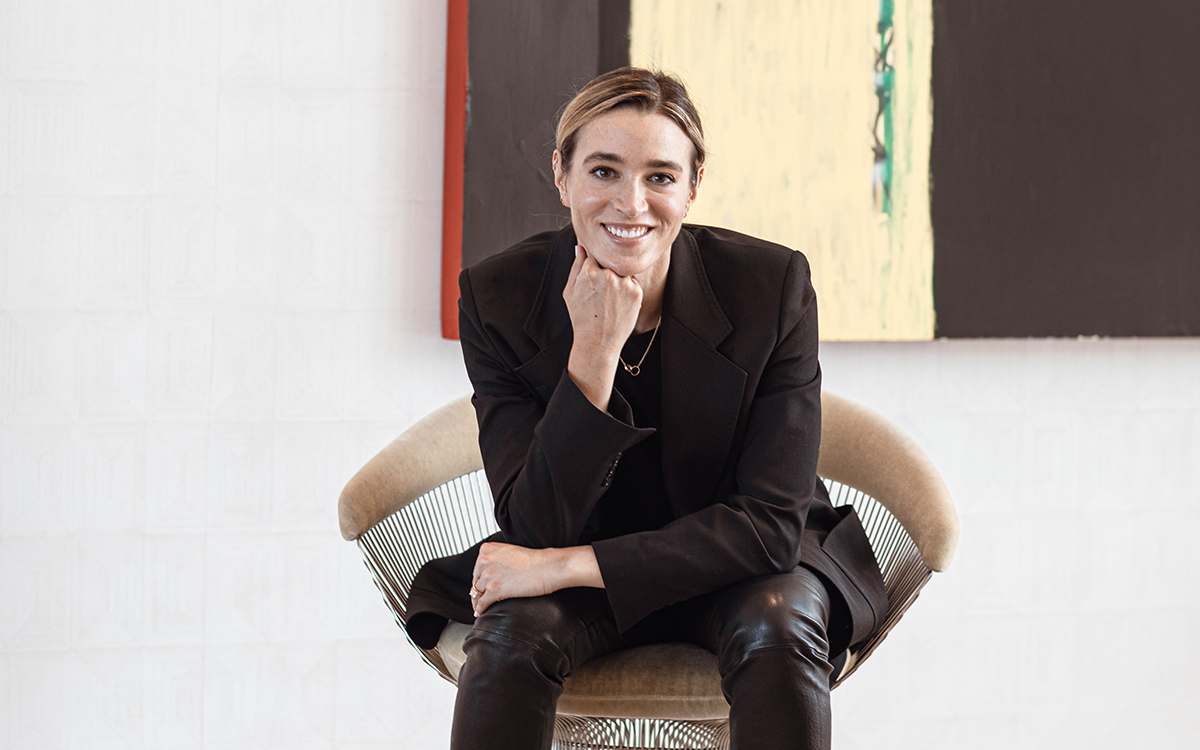 What does it take for a brand to get an investment or find the right investment partner?
We have a very differentiated investment strategy and thesis around the importance of specialization and focus within beauty. There is really no other institutional fund with our level of investment experience and operating experience entirely in beauty that's focused on the lower end of the market. When I say lower end, I mean the emerging indie brands. There really isn't anyone doing it.
There are new funds that are popping up focused on beauty, wellness and consumer generally speaking, but not with our type of expertise. We don't want to go out and raise a huge megafund because then we can't do the types of deals that we want to do, which is writing small checks, $1 to $5 million checks to younger brands. That's really hard to do when you have a couple hundred million-dollar fund because you'd be writing a lot of checks and doing a lot of deals. 
There's a pattern recognition to it all. Rich and I have created some strict investment criteria guardrails. Even so, I think you kind of know it when you see it. We'll go through the traditional diligence process, but we can move quicker, spot opportunities faster and close on a quicker timeline. However, we also don't want to be doing more than five deals a year. We want to be disciplined. In the past two months, we've seen a 100-plus brands. The filter process takes the longest time because you want to nail it. 
What are you looking for?
Great emerging brands that have an authentic brand and founder story first and foremost. We think that storytelling ability and a connection with consumers needs to come from the brand and an authentic and compelling founder. We're looking for a super product, something demonstrable that shows efficacious results and a loyal following. I think COVID has accelerated in particular e-commerce and social commerce. It's highlighted the fact that brands need to connect with consumers, and they need to connect with them where they live. So, a brand that has a high level of engagement is really attractive to us. 
Lastly, we like to see a little bit of commercial traction. Our guardrail is we'd like brands that are doing roughly $2 million of revenue or a run rate to $2 million to show that there's commercial viability. It doesn't mean they have to be omni-channel. Maybe they're just direct-to-consumer with an eye towards the next step, and some potential interest from retailers. 
We'll look at some of the direct consumer metrics. Has their average order value (AOV) been growing or declining? With direct-to-consumer and digital marketing, you're looking at customer acquisition costs that in theory should be close to break even on the first purchase. If they're spending $80 to acquire their customer and their AOV is $50, take a look, that's not really ever going to work. On repeat rates, if they launched in 2019, they'll tell me, listen we don't really have repeat rates because actually our rate of use on our product is three to six months. We don't actually know if a customer's repeating quite yet. You have to look at the feedback on product reviews or post-purchase surveys that may validate the idea that the consumer is enjoying the product. 
Of the $69 trillion of global financial assets under management across venture capital and private equity, only 1.3% is managed by a woman or person of color.
 What are your thoughts on how a brand might scale and expand?
Now is a tough time. A lot of stores are closed. I've never believed that retail was dead. I don't think it's dead now. It will have to change. That's why we like an omnichannel strategy. DTC needs to be strong, and the pandemic is a perfect example of why it needs to be strong. Many brands have been able to kind of survive this period because of their direct-to-consumer business, but having that rock-solid retail partner who will help brand-build alongside you is key.
If a brand wants Sephora, Ulta or Target, will the retailer find value in it because they will draw a new customer for that retailer and vice versa for the brand? That's a whole new customer acquisition path for both. Knowing what retailer you want to partner with is incredibly important. I think a mistake that a lot of early-stage founders and entrepreneurs make is that they are seduced by the number of points of sale. When we see a brand that might be over-proliferated in retail, that's not a great sign for us, mainly because that shows that the founder perhaps hasn't focused as much on productivity and the depth of expansion within a single or a couple of retailers.
Instead, pick your solid one or two retailers that will help you achieve growth, but do it in a way that is productive and profitable. When you start to partner with wholesalers, you'll quickly realize you're giving up a lot of margin. You have to support the product in-store. It costs a lot. You really want to go in with a partner who's going to brand-build with you and make all of that actually economically work. Whether DTC or wholesale, understand the economics right from the get-go. Make sure that, on at least the first or second purchase, you're working towards breaking even.
Think about when you're formulating a product. What if it has a six-month user rate? That's going to really affect your repeat purchases. Look at your costs. Understanding that you want to scale profitably from the beginning is so important. Rich and I are excited to see a new breed of founder who is way more business savvy. Perhaps founders of the past may have been a dermatologist or a makeup artist or hairstylist with an amazing product, and they had a vision and were really creative. All those things are wonderful. Now, we see founders who have those qualities, but also understand the business side of it early on. That makes it so much easier for us to partner with them and have alignment on the way that we're going to scale profitably.
What about the idea of entering key retailers as a marketing tool?
I've worked in businesses where you launched wholesale for that exact reason—to gain the awareness. Five years later, you're still losing money. That's really, really challenging. Yes, for a few years you need to support the brand in store, and there are a lot of costs that go into it, but there has to be a path to increase productivity so that you can at least have the scale and the volume to justify the initial costs. If retailers have put forward a bad deal, then they're not a good partner. Retailers launch a lot of brands, and a lot of them don't work. They're dipping their toe, but they don't want to go in all the way. Part of what we will do is understand the retailer appetite and their awareness and interest in the brand before we partner.
You entered the finance industry right out of college. What challenges did you experience as a woman and minority along the way?
When I was at Duke, my goal was to go to law school. In junior year of college, people come on to campus to recruit for internships, which often result in full-time offers. I started to think, what's the hardest job I can get? What's the biggest challenge? It was finance. Investment banks were recruiting the best people. I didn't know the first thing about it. I didn't know what an income statement was. I didn't know what a balance sheet was. I had never taken a finance course in my entire life, but I knew that was the hardest job I could get. 
So, I studied endlessly and just immersed myself in it so, when interviewed, I was able to get three offers from top investment banks. One of the offers was in consumer and retail. That was a scenario I could relate to. I'm an excellent consumer! I landed a job at UBS doing consumer retail investment banking. There weren't that many women in my analyst class, nor a lot of minorities. Most of the people had finance backgrounds while I had public policy and political science background. The first few months, they just taught you how to do investment banking and their process. I remember looking around at a ton of guys, and they all just knew it. They would go out as an analyst class at night, and I would have to go back and study because I didn't actually know what was going on. 
It was hard. It was a boys club everywhere, not just at UBS. There were many moments when all the younger guys in my analyst class and the senior men would be in their offices, chatting about sports or who knows what. There were a couple of girls, and we weren't included. I was very fortunate that the consumer retail team had the most women on the team than any of the other investment banking groups. For types of companies that we were working with, whether it was beauty or apparel, it was actually beneficial to have more women.
The sad part is how it took me a very long time to get a female mentor. 
At my first private equity job at Catterton for consumer retail, they also valued having women, but there was only one senior woman partner, Neda Daneshzadeh [now co-founder and partner at Prelude Growth Partners], out of all the partners, which was also a little bit of a shock. She was someone that I looked up to. I'm very friendly with her now. There weren't a lot of other examples of strong women and mentors for me in the finance world. Luckily, I was able to find mentors like Rich who thought that it would be really dumb to not be surrounded by smart women. 
My first real female mentor was Elana Drell-Szyfer. She was so instrumental in showing me how a strong woman can do her job, be an incredible wife, be an incredible mother and really kind of do it all because you have to as a woman. The sad part is how it took me a very long time to get that mentor. I didn't start working with Elana until 2014. So from 2007 to 2014, I didn't have a female mentor. 
What advice would you give to a woman hoping to follow in your footsteps?
Because I went to an all-girl Catholic high school, I never thought, "Oh, what will people—boys—think of me if I do this?" I did the dorkiest things. I was on the constitution team. I sang in a choral group. I was in a jazz group. I just tried to do everything that I could, including things I was bad at that I gave up. I just did to find myself. I was in a single-sex environment, and it allowed me to do that without thinking, "They're going to think I'm a complete nerd or that I'm not attractive." When I got to Duke, I noticed even in class women weren't raising their hands as often as men to answer questions in a big lecture. I wasn't used to that. 
My advice is don't care what people think. Put your head down, do the work. It's absolutely worth it. Find mentors. For me, I felt a little lonely when I didn't have people to talk to. My parents didn't understand what I was doing. They didn't even know what investment banking was. For the longest time, my grandmother thought that I was a teller at a bank. 
I was lucky that both parents were very focused on education and worked their butts off to put us in a private school. They put three of us through private school and supported me at Duke. I worked two jobs and, thankfully, I got a scholarship to help with some of the costs, but that ethic was something they always ingrained in us. This next step is a dream for me. I pinch myself thinking that I'm actually in this position to be able to work in an industry that I absolutely love with a partner who I admire and respect while being able to give other people a chance to achieve their dream. We gotta make it work!