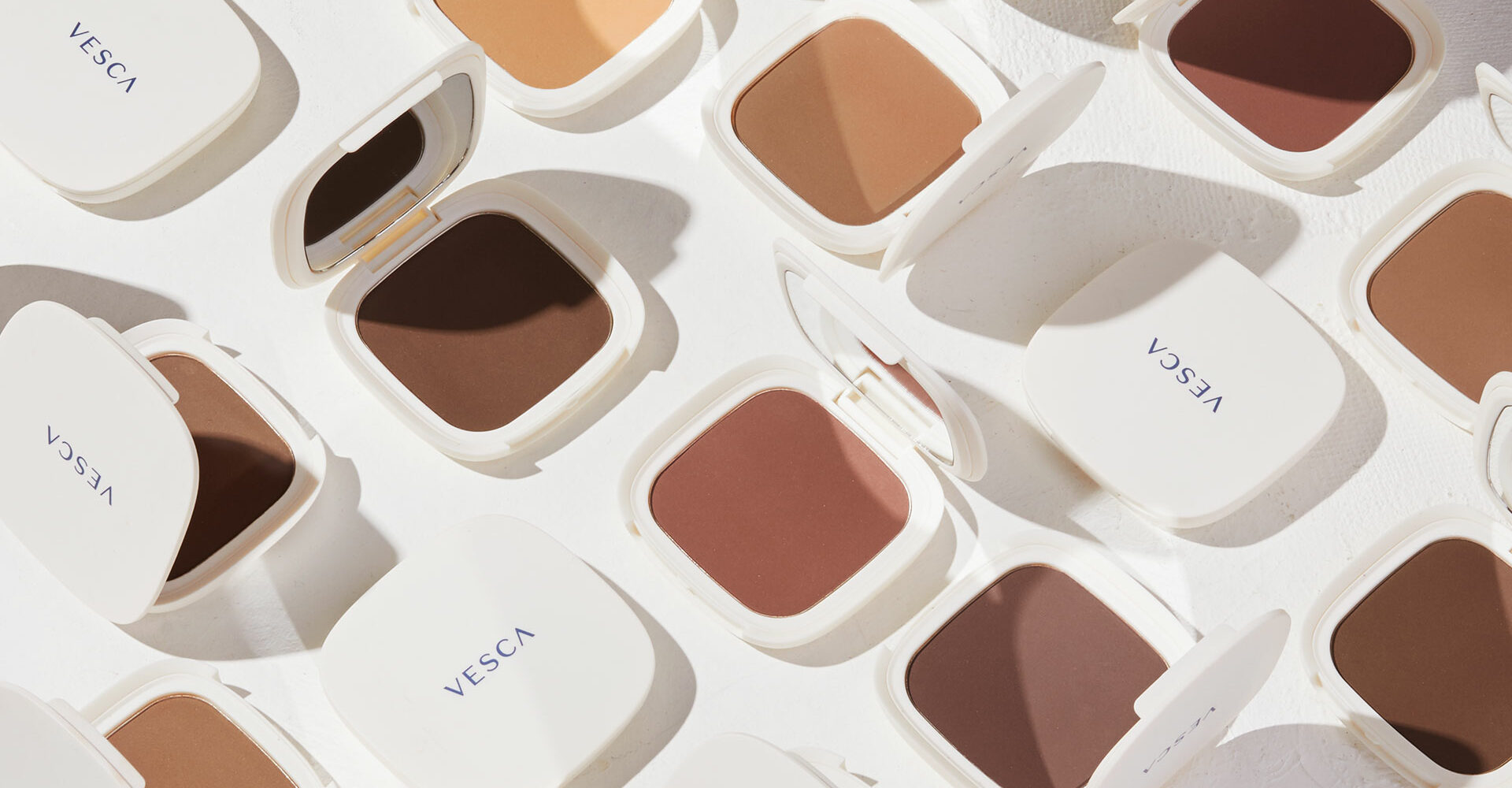 "Truly Inclusive Outside Of Foundation And Concealer": Emerging Cosmetics Brand Vesca Wants To Get Everyone Glowing
Vesca is based on the premise that makeup inclusivity shouldn't be limited to foundations and concealers.
The beauty brand premiered in November with seven shades of Kissed By soft-matte bronzing powder. Vesca's bronzer array stands out in a field dominated by players with one to six bronzer shades with one other exception: Kendo- and Rihanna-powered Fenty Beauty has eight shades of Sun Stalk'r Instant Warmth Bronzer and seven shades of Cheeks Out Freestyle Cream Bronzer. And it sets up the emerging brand as one to watch as beauty merchandise categories are increasingly being reimagined to address a motley consumer base.
"In order to create the change I wanted to see in the industry, I truly had to start something myself and have a brand I felt proud of," said Carolyn Chen, founder and CEO of Reset Beauty, owner of Vesca and nail polish brand Orosa. "I felt I had something that I could contribute to the beauty conversation by creating a beautiful lifestyle range that was truly inclusive outside of foundation and concealer."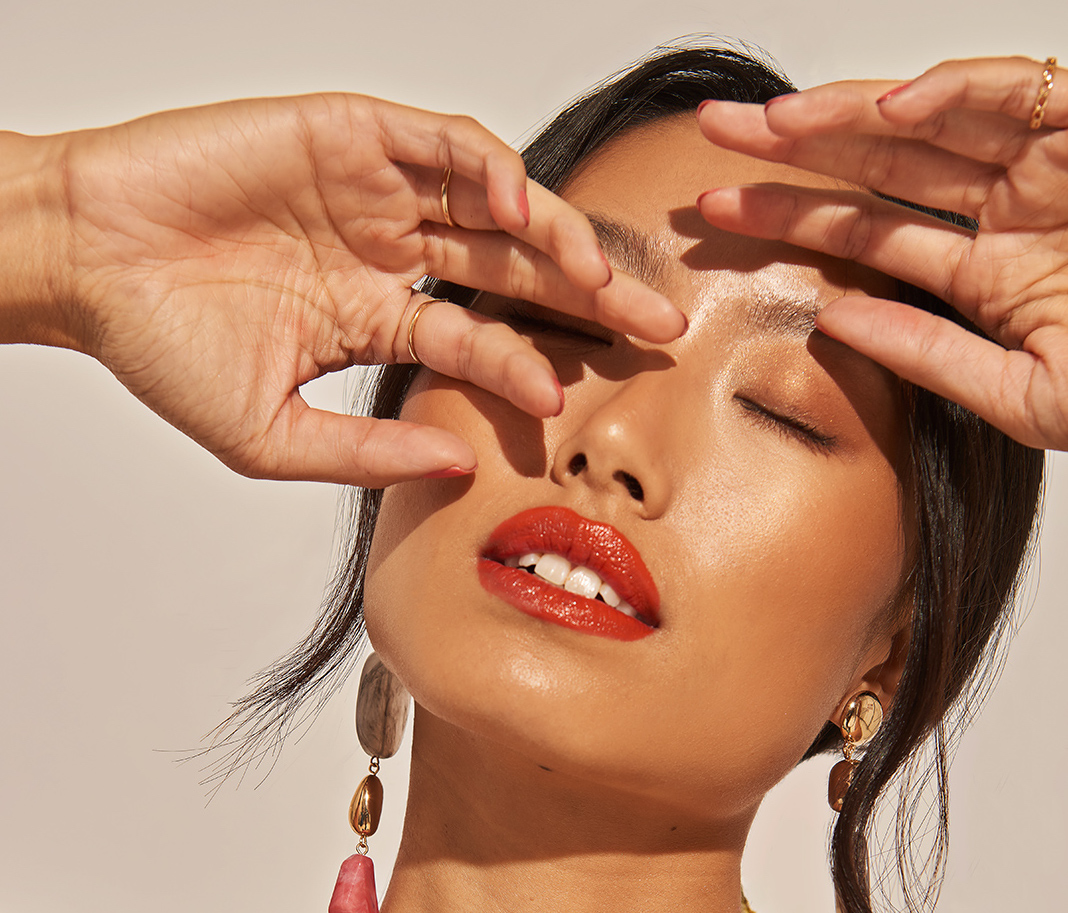 In 2018, while working at Brand Lab Partners, a Toronto company that develops digital brands with influencers, Chen pitched the idea of establishing brands not tied to specific influencers. Previously an associate consultant at Bain & Co., she believed she could handle the moving parts of a new business and identify niches in the market for lasting brands. Her pitch won over Brand Lab Partners' backer Intercap, and Reset Beauty was born as a brand holding company with its support.
"In order to create the change I wanted to see in the industry, I truly had to start something myself and have a brand I felt proud of."
"During that time, a lot of collaboration projects were coming out, and I wanted to build a brand that had longevity outside of having one main influencer or celebrity that was the face of the brand," says Chen. "I had a very strong vision for what I wanted to do with the brand, and I put together a deck and possible product assortment. They were familiar with my management style, so there was a level of trust in the relationship. It was very different than pitching an investor you don't have experience with."
Named for fragaria vesca or wild strawberry and a village in Italy, Chen fashioned Vesca to embody a carefree, joyous Italian spirit. She spent the first half of 2015 studying in Italy, and aimed for the brand to capture the warm hues and casual sensibility of summer in the Italian countryside. The women in its imagery appear illuminated almost from the inside, and its packaging is white in contrast to the black packaging of many serious makeup artist-driven cosmetics brands. The products are christened after travel destinations. The bestselling bronzers are Santorini, a light-medium shade with warm undertones, and Bali, a deep shade with neutral undertones.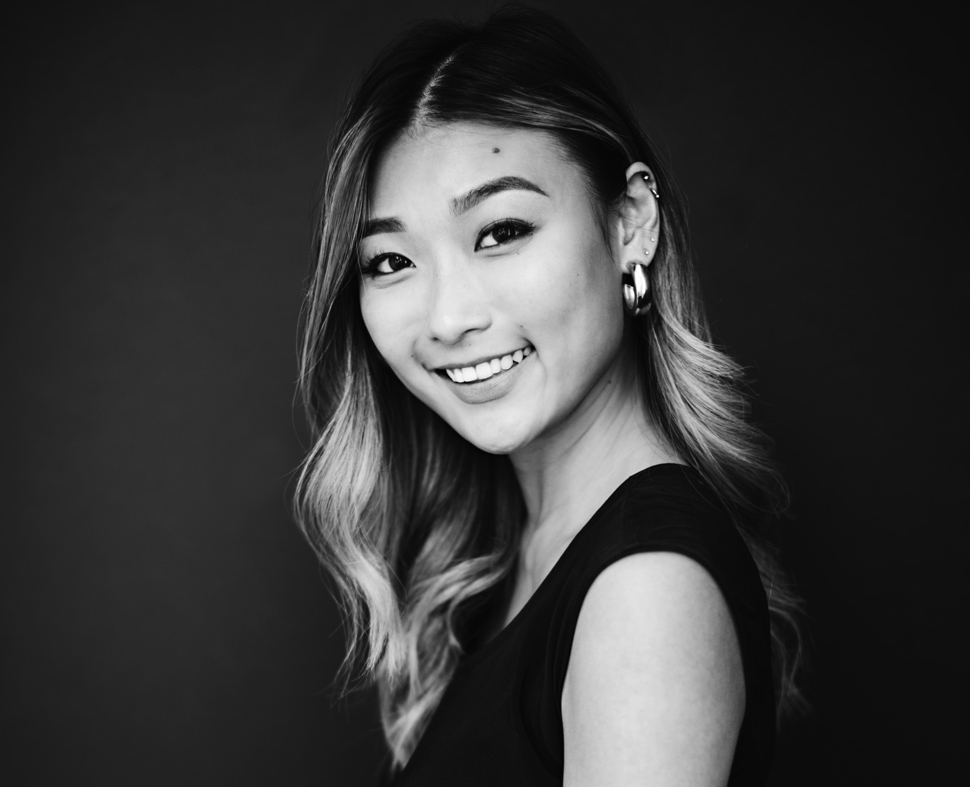 Vesca's selection is centered on multipurpose, easy-to-use vegan and cruelty-free offerings. On a startup budget, Chen opted to begin the brand with a single hero product and chose bronzer to establish its inclusivity track record without forcing it to compete at the outset in more crowded product areas. Since it debuted with bronzer, Vesca has released primer and luminizer Soft Sun Radiant Skin in three shades. A highlighting powder is next up for the brand. With makeup trends transitioning away from heavily contoured to natural looks, Vesca is well-positioned with its focus on skin enhancement over reinvention. The brand's core consumers are women aged 25 to 34 years old.
"I would describe it as a lifestyle brand that is bridging skincare and makeup."
"I would describe it as a lifestyle brand that is bridging skincare and makeup," says Chen. "Skincare is definitely a huge and growing category in the beauty space, and a lot of consumers are getting smart about ingredients, so the crossover between skincare and makeup makes a lot of sense. They don't just want a lipstick anymore. They want to know that the ingredients in it are hydrating and they'll be nourishing for their lips."
All of Vesca's current products retail for $30. To determine pricing, Chen analyzed peer brands at Sephora to situate it in the elevated, mid-tier price segment. At some point, she says it would be ideal to place Vesca at Sephora. For now, though, it's sticking to direct-to-consumer distribution. As the pandemic hit North America hard in March, Chen acknowledges Vesca's makeup sales slowed as people stopped going into offices and out with friends. In the weeks and months that ensued, they've picked up considerably, but she's still steering the brand through an uncertain environment. Chen says she hasn't stipulated an exact sales target for this year as a result.
As Vesca got underway, it turned to a mix of macro- and micro-influencers to spread the word. Chen noticed, however, that macro-influencers weren't achieving the return on investment Vesca had hoped for in its initial months. Today, it's primarily relying on micro-influencers to generate buzz on social media, and is cognizant to foster relationships with a wide group of them to ensure its products are displayed on people from various backgrounds. Pre-pandemic, Vesca's content had a heavy travel bent, and it's adjusted the content in response to the health crisis to highlight wellness activities at home and provide welcome distractions amid a tough period.
"Being able to adapt quickly and test out new initiatives is so important. One of my favorite quotes is, 'You have to fail early, fail fast and fail often,'" says Chen. "So, take calculated risks. If it doesn't work, quickly learn and pivot to something new. We've done that a lot with our marketing strategy. We aren't scared to try out new initiatives."