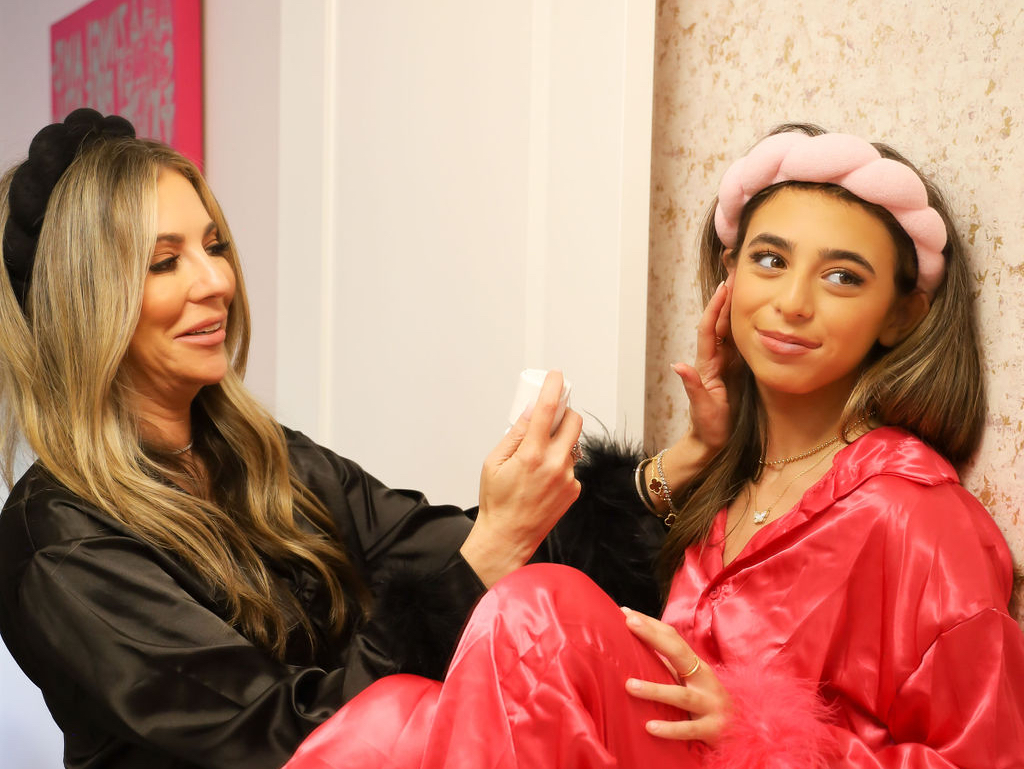 Raising A Teenager Is Hard—And I Learned Building A Teen Skincare Brand Is Pretty Hard, Too
Short of giving birth to my daughter, building a skincare brand is one of the most challenging projects I've taken on—and I took it on even though I never had a deep burning desire to become a beauty entrepreneur. But the twists and turns of an almost 20-year career in beauty journalism and being a mom to a tween led me here.
When my then 12-year-old daughter, Madysen, experienced her first breakouts at the beginning of the pandemic, I did what any beauty editor mom would do. I pilfered through my at-home beauty closet for a magic potion. Madysen wasn't impressed by what it held. She shot down every skincare product I suggested.
That's when the proverbial lightbulb went off, and I had an a-ha moment. I realized what was next for me: With Madysen's help, I had to launch a teenage skincare brand with products she and her friends wouldn't shoot down. Enter Twiish.
Teen skincare draws little attention or innovation, but the formative teen and tween years are when we establish the beauty habits that stick with us forever. Still, the teen market isn't exactly easy to crack. Today's teenagers can be fickle. They don't have disposable income and usually need their parents' approval prior to plunking down a credit card (trust me, I'm living proof).
There are two consumer groups Twiish has to appeal to: users and buyers. Teens are heavily influenced by what's viral versus what's efficacious and suitable for their skin. That can mean they're thirsty for products not appropriate for their skin. Encouraging teenagers to care for their skin the right way is important.
But getting a brand off the ground to do so wasn't quick. When I decided to create a teen skincare line, I thought it would take six months to ready it for liftoff. It took me more than two and a half years. Just landing on the name Twiish, combination of the words "teen" and "wish," was a nine-month process and obtaining the trademark took another nine months.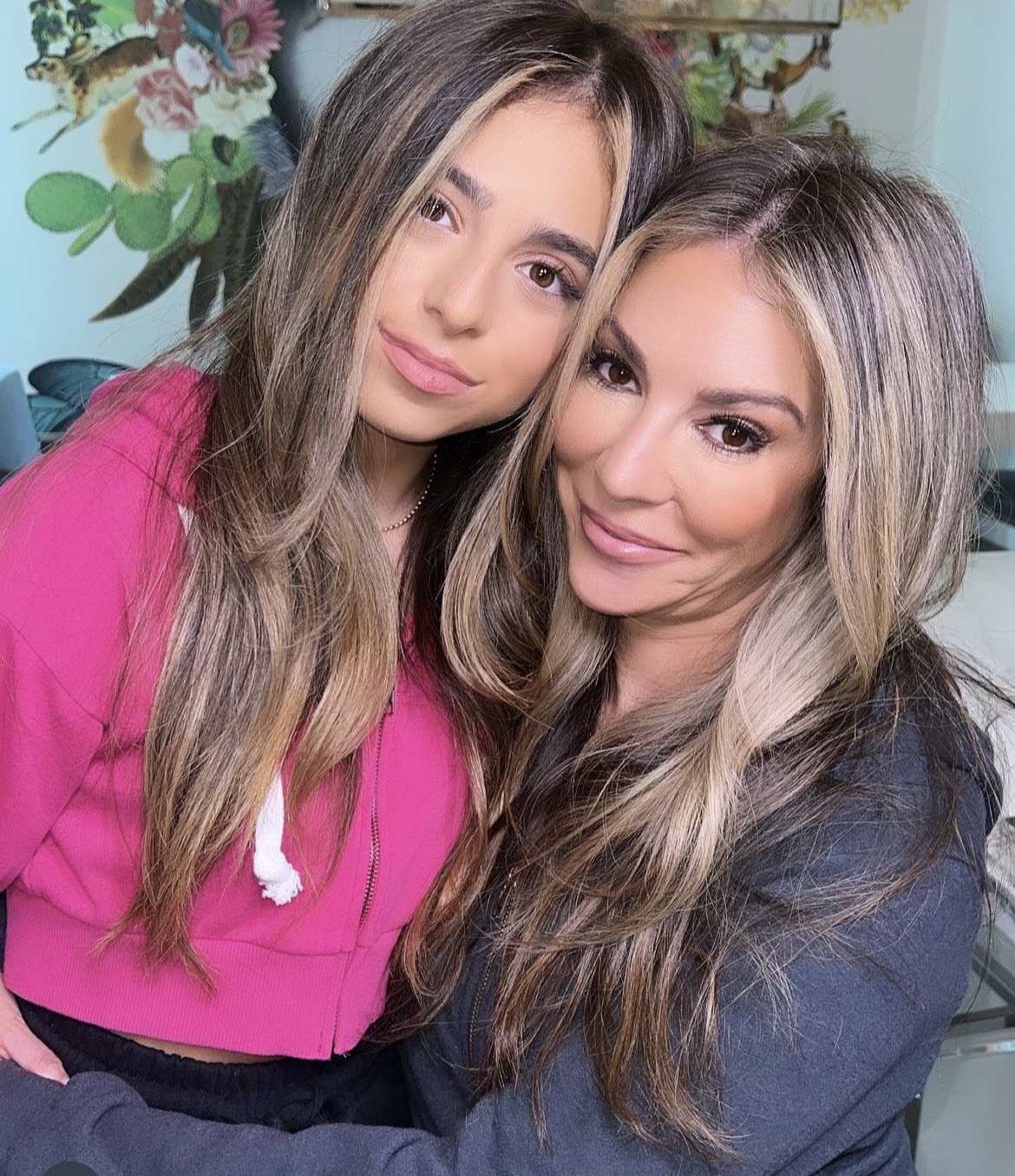 As I was vetting names, I was simultaneously weighing the products to launch with and enrolled in beauty brand consultant Aggie Burnett's 16-week Conventional To Cult Status program, which was worth every penny. I needed to be held accountable for bringing the brand to fruition.
I dove into picking my daughter's brain about skincare habits, product packaging, formulations, scents, ingredients and trends. I asked her friends and their mothers the same questions: "What do you look for in skincare? What's most important to you? What types of products are you most interested in?"
I learned that cleansers and spot treatments ranked high, particularly for more problematic skin types. Then, I went on a search for a cosmetic chemist to develop custom formulas that are unique, yet effective and tailored to teenage skin.
My first lab was a complete scam and passed off a white-labeled formula. It sprinkled in a few of the ingredients I specified for the formula, but didn't produce what I sought. It included essential oils and shea butter in the products. I had requested it to avoid essential oils and shea butter at all costs.
With the second contract manufacturer, I went through a rigmarole of call after call and sample after sample until I was instructed it couldn't produce products in the small quantities I needed. That was strike two, and I was ready to throw the towel in.
"Word to the wise: Get a referral for a manufacturer with a track record of producing quality products."
I persisted because a friend in the skincare industry I'd met in C2C suggested a cosmetic chemist to contact. I talked to and emailed the cosmetic chemist about my concept and the ingredients to formulate with. I was dead set on having silver as a hero ingredient in tandem with salicylic acid and hydrating ingredients to not strip or irritate young skin. The communication convinced me that I had finally landed on my manufacturing partner.
Over the next 18 months, along with my daughter's and her friends' input, we tweaked the formulations and tweaked them again to perfect them. Word to the wise: Get a referral for a manufacturer with a track record of producing quality products.
Teenagers covet fun, bright, attractive and cool products. They can't be juvenile, too down-market (even if priced inexpensively) or appear to be products their mother or grandmother would purchase. I understood these preferences because Madysen, Twiish's CTO (chief trending officer), was extremely verbal about how a line marketed and made for teenagers had to look.
To tick off those boxes and more, I had to find a brand designer to execute that look. Three designers in, I finally found Yosi. I knew the branding was spot on when my whole family was in awe of what we saw on the computer screen. The logo has bright pink, almost helium-balloon-like lettering with hand-stenciled neon green stars peeking out of the corner sitting on a black background. I was head over heels in love, and Madysen was beaming from ear to ear.
About 18 months into building Twiish, it was coming together, but I was $10,000 over my initial budget of $50,000. The majority of my initial budget went toward custom formulating products, and I had to keep a tight leash on the rest. I handled the website, email marketing campaigns and social media content myself. I only resorted to freelancers if I absolutely had to.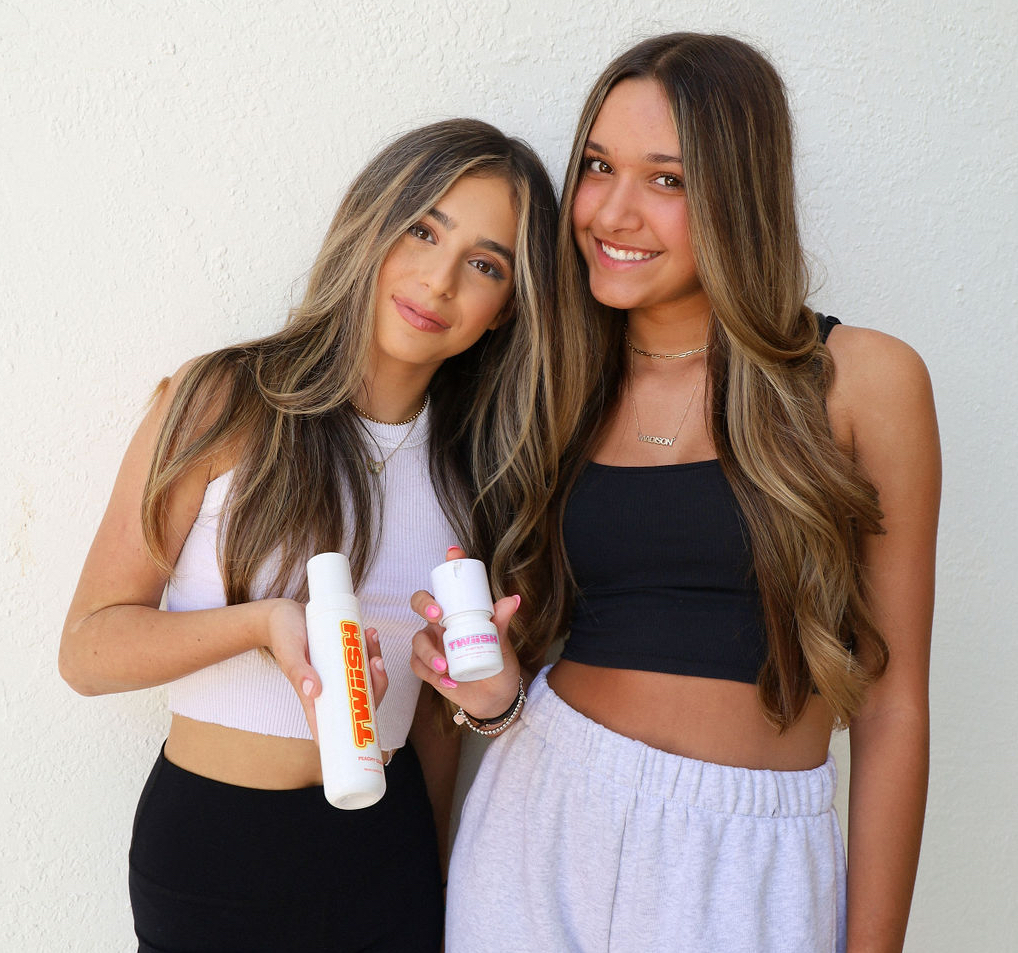 I didn't go overboard with photography and pulled together two shoots for about $1,000. Madysen and I shoot every piece of content for the brand on our iPhones. She serves as a hand model, and we use props from around the house or pick them up at a craft store.
By Twiish's launch, the all-in costs to formulate, manufacture, design, package, ship and market the brand will be upwards of six figures. I didn't raise a penny from a friend, family member or my husband to finance the brand. It's entirely self-funded from earnings accrued from freelance gigs over the past few years.
I don't know how on earth I thought I could launch a luxury teen skincare line for $50,000. It was not doable for the level of detail I expected—and there are bound to be unanticipated costs. For example, it cost almost $1,000 to make three comp bottles to preview the products.
There's bound to be delays, too. Twiish's launch date was set back several times. Most of the outer boxes had to be reprinted because of a mistake with the colors reading incorrectly as red rather than pink. Frustratingly, I learned my lab would be closed for a chunk of the summer, which was when I had slated the bulk of production to occur for a back-to-school launch.
Once I had a final production and realistic shipping scheduled, I settled on two dates: a pre-launch sale exclusive to email subscribers through a promo code a week before the official launch on October 9, my birthday. What better way to ring in turning 45 than by adding a new baby to the beauty family, right?
"I don't know how on earth I thought I could launch a luxury teen skincare line for $50,000."
I choreographed the marketing strategy months in advance of the launch. I've been leveraging my beauty contacts and social media platforms to excite teens and their parents about what's coming. For a solid year, I've been mixing up my content to feature my daughter in a large percentage of Instagram and TikTok videos. That's helped me gain a following of almost 15,000 TikTok and 5,300 on Instagram. The following consists of moms and teens.
Madysen was even recognized in Miami as "the girl who makes those cool beauty TikToks with her mom." To grow the email list, I did social media giveaways with $500 gift baskets containing products from my beauty closet and Sephora gift cards.
I'm not paying influencers out of the gate. I'm tapping into my extensive network of dermatologists, makeup artists, influencers and other beauty experts to spread the word about Twiish. I've been emailing and cold calling teen and mom influencers and skincare lovers to try the products and promote them. I've yet to be turned down yet.
Podcast and traditional press mentions are in the works. Activations and giveaways with like-minded brands not necessarily in the beauty space are further down the road. I'm big on grassroots marketing and planting your feet in your backyard. So, there will be plenty of local boutique pop-ups in Florida, where I live.
If everything ges according to plan, Twiish can reach a seven-figure sales total in its first year. It's a lofty, but doable goal since I'm hitting the ground running. I'm laser-focused on brand awareness and our mantra of "changing the teenage skincare aisle as you know it." Our distribution will kick off in the direct-to-consumer channel, with the intent to move to e-tailers and brick-and-mortar stores. I have my eyes on a few retailers, and I won't give up until I land them.
Twiish is launching with two products—Peachy Clean ($28), a gel cleanser, and Zit Ain't Cute ($26), a spot treatment—that have colloidal silver and salicylic acid as star ingredients. Two additional products are ready to go as part of a phase two drop in 2024. From day one, I grasp that profitability is paramount to the success of Twiish, and earnings will be invested back into the company to support innovation.
I want Twiish to be the skincare brand we adults wish we had as teenagers, and I want it to be a brand you feel good about your teen using. Shouldn't they use products from someone who gets skincare and has formulations specific to their skin rather than products formulated for their parents? Maybe the script will flip, and the brand we made just for teenagers might naturally bloom into something everyone can benefit from.