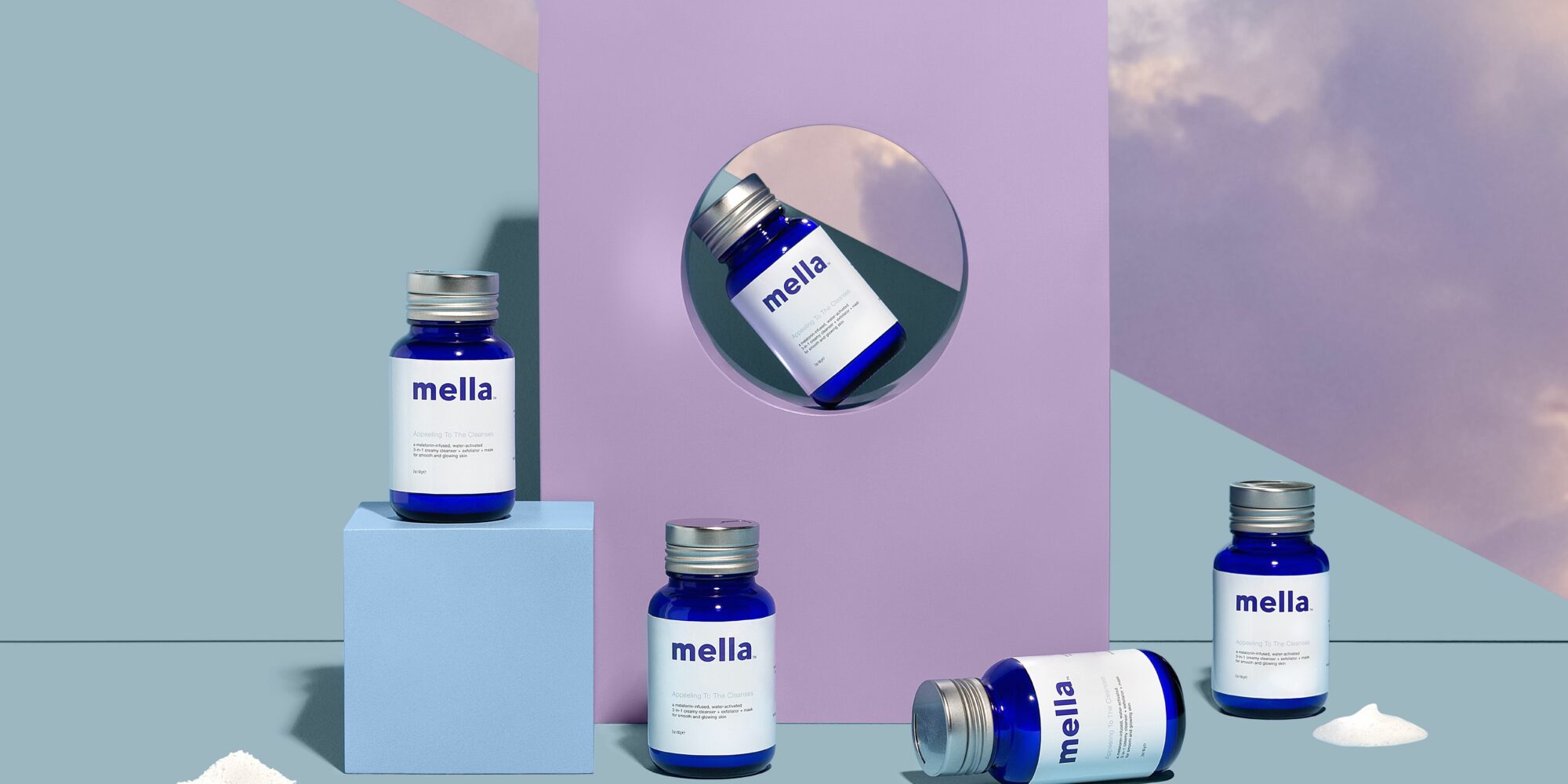 Two Cocokind Alumni Kick Off Sustainable Brand Engine Veriant With Melatonin-Driven Mella
Cocokind alumni Hana Holecko and Gil Seok are building a new type of brand engine.
Starting with melatonin-centered personal care and wellness brand Mella, Veriant is erecting what it describes as "problem-solving brands" focused on sustainability, transparency and innovation. The brands won't churn out launch after launch forever. Instead, Veriant's strategy is to cap their assortments to establish tight product ranges that address consumers' concerns without pushing them to purchase a bunch of superfluous stuff.
"A big part of the sustainability effort in the industry is to create minimalist and pared-down routines, but that is contradicted by the need to make new products. Each of our brands will have a stopping point," says Holecko, formerly director of product development at Cocokind, where Seok was director of operations. "They can have a finite assortment without profitability suffering."
Mella demonstrates how Veriant can fashion routines with a few products. It debuted last week with two skincare products that Holecko touts as, with the exception of sunscreen, satisfying consumers' entire facial skincare regimens. Featuring melatonin derived from St. John's wort along with additional biodegradable, non-GMO, vegan ingredients, the products are $28 Appeeling To The Cleanses, a powder that transforms into a cleanser, exfoliator or mask with water, and $24 Steady As You Glow, a day and night moisturizer formulated to protect the skin from the ill effects of pollution and blue light.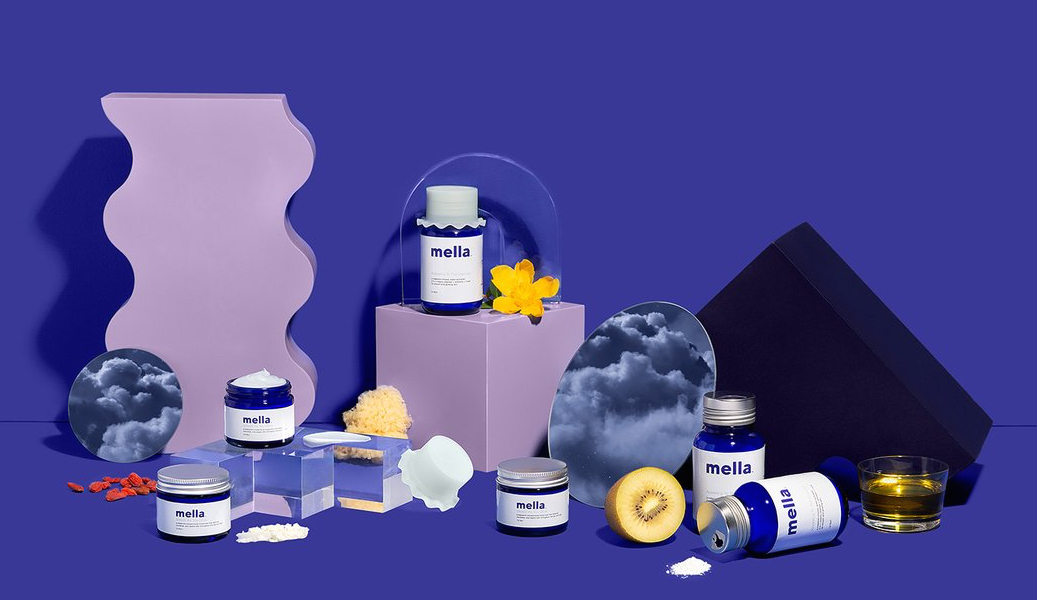 "You get basically four products, but with two," she says. "Essentially, how it works is you get the sleep benefits commonly associated with melatonin, but you also get the benefit of it as an antioxidant enzyme manufacturer in your skin." She elaborates, "Those enzymes create antioxidants, and those antioxidants are proven to be far more than potent than vitamin C or E, and you don't have the shelf stability issue you get with other powerful antioxidants."
Holecko discovered melatonin's beauty potential prior to her position at Cocokind when she in roles in the haircare segment at the brand Pravana and conglomerate Henkel. She dove into research showing melatonin is a hair loss treatment rivaling minoxidil. That research led her to finding out about melatonin's positive impacts on skin, which have been borne out in a clinical study on Mella's products that resulted in participants reporting brighter, smoother and softer skin as well as decreases in sleep disruption. On its website, Mella breaks down studies it's conducted (its stability testing, for instance, concludes its products are shelf stable for two years) and every ingredient in its decks.
Holecko views Mella's core audience as stressed-out people who aren't sleeping enough and are detecting the consequences of lack of sleep on their skin. "They are like, 'OK, all of these brands are talking about self-care, but they want to give me 12 products. I don't have the time or energy for that,'" she says. "It can be really daunting to feel you can only accomplish your skincare goals if you take on 12 products. We wanted to be able to offer our version of self-care. Yes, you can get the skincare benefits, but you are also going to feel better because you are getting better sleep."
"Each of our brands will have a stopping point. They can have a finite assortment without profitability suffering."
Splashed in blues and purples, Mella's design conveys the restfulness it helps deliver. However, Holecko emphasizes she cares about the function and circularity of its packaging over aesthetics. Mella's plastic-free products are housed in glass topped with aluminum and steel, and labeled with peel-off biodegradable and compostable labels. Veriant's warehouse relies on electric forklifts and electronic invoices, and the company steers clear of plastic in its shipping materials.
"We want to make it easy for consumers to achieve our sustainability goals with us," says Holecko, mentioning Veriant is on track to secure B Corp certification this year, and will aim for climate and water neutrality by offsetting its carbon emissions and water usage.
Veriant is self-funded. Holecko declines to disclose the exact amount she and Seok outlaid to bring Mella to market, but calls it "minimal" by beauty industry standards. At the outset, Veriant is concentrating on direct-to-consumer distribution. However, it's open to entertaining distribution opportunities with retailers that align with its ethics. Holecko says, "We want to make sure we are not damaging the efforts we've already made in taking on retail."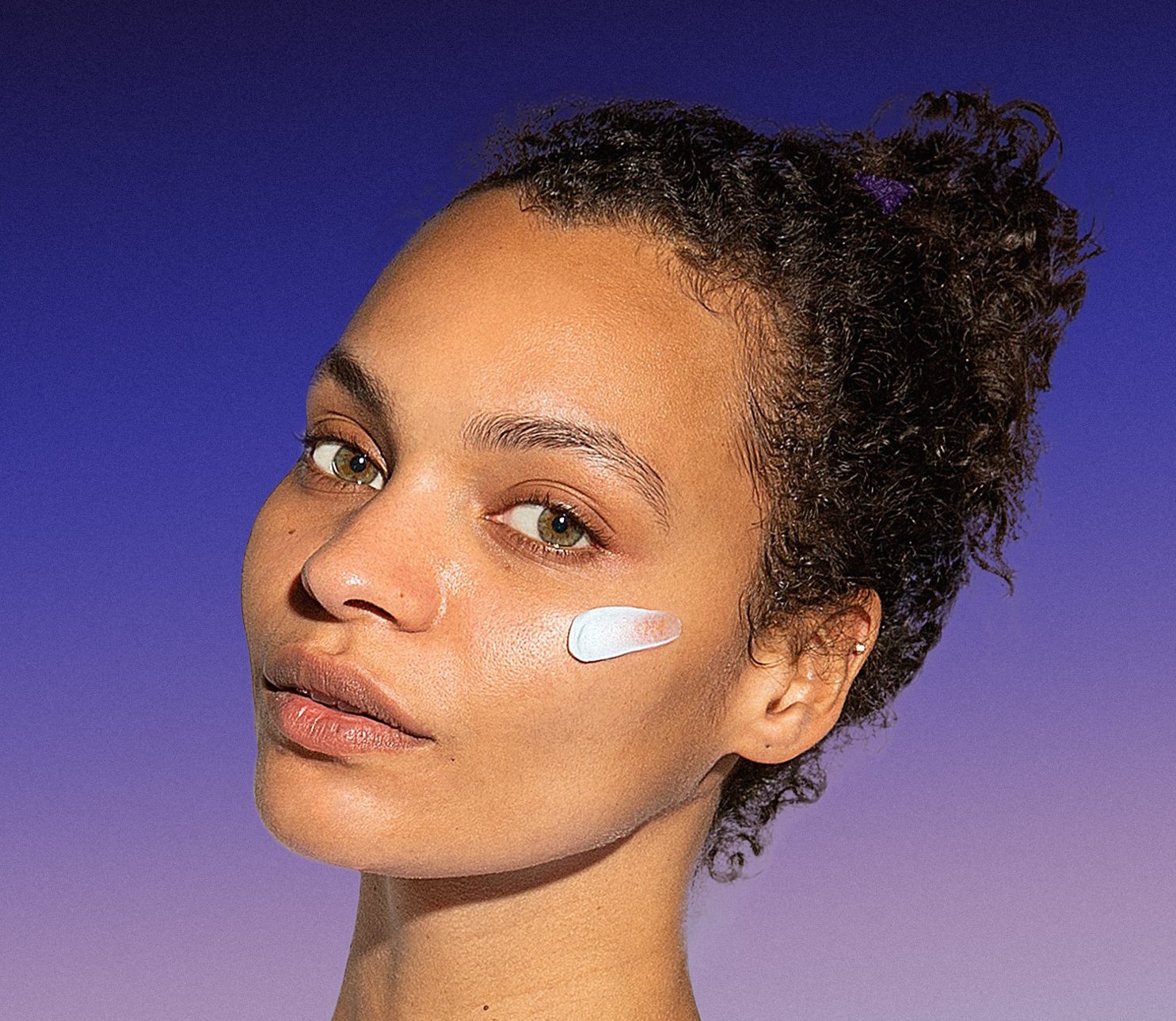 Veriant will expand Mella's selection to achieve a full "well-being experience" from head to toe, according to Holecko, and its second and third brands are in the pipeline. Holecko wouldn't share many details about the forthcoming brands. She hints, "They are in completely different categories. They may reach some of the same customers, but they will reach a lot of new ones, too." In terms of values, she continues, "What you get out of Veriant is consistent from brand to brand even if the brands are different."
Veriant's name comes from "veri," the Latin word for truth. Holecko admits the arrival of the Delta variant has been challenging for Veriant's SEO, but she says the company has no plans to move away from the name. "The Delta variant sucks, but we hope it will be temporary and that Veriant won't be. We hope to outlive it," she explains. Although brand incubators have had varying degrees of success in the beauty and personal care industry (Arfa and Brandable are examples of ones with brief tenures), Holecko holds Veriant is dissimilar from the beauty and personal care brand incubators that have proliferated to date because it's not driven by trends or celebrities.
"Gil and I have been in this industry for a long time, and we have done the work. We have got the experience and knowledge," says Holecko. "We want to show that and be transparent about it, and have Veriant be this house of brands that is consistent in values and is not just chasing a trend, but is really thoughtful about what we launch and why, and taking time to solve problems that are actually problems, not things we are using to trick people into buying."