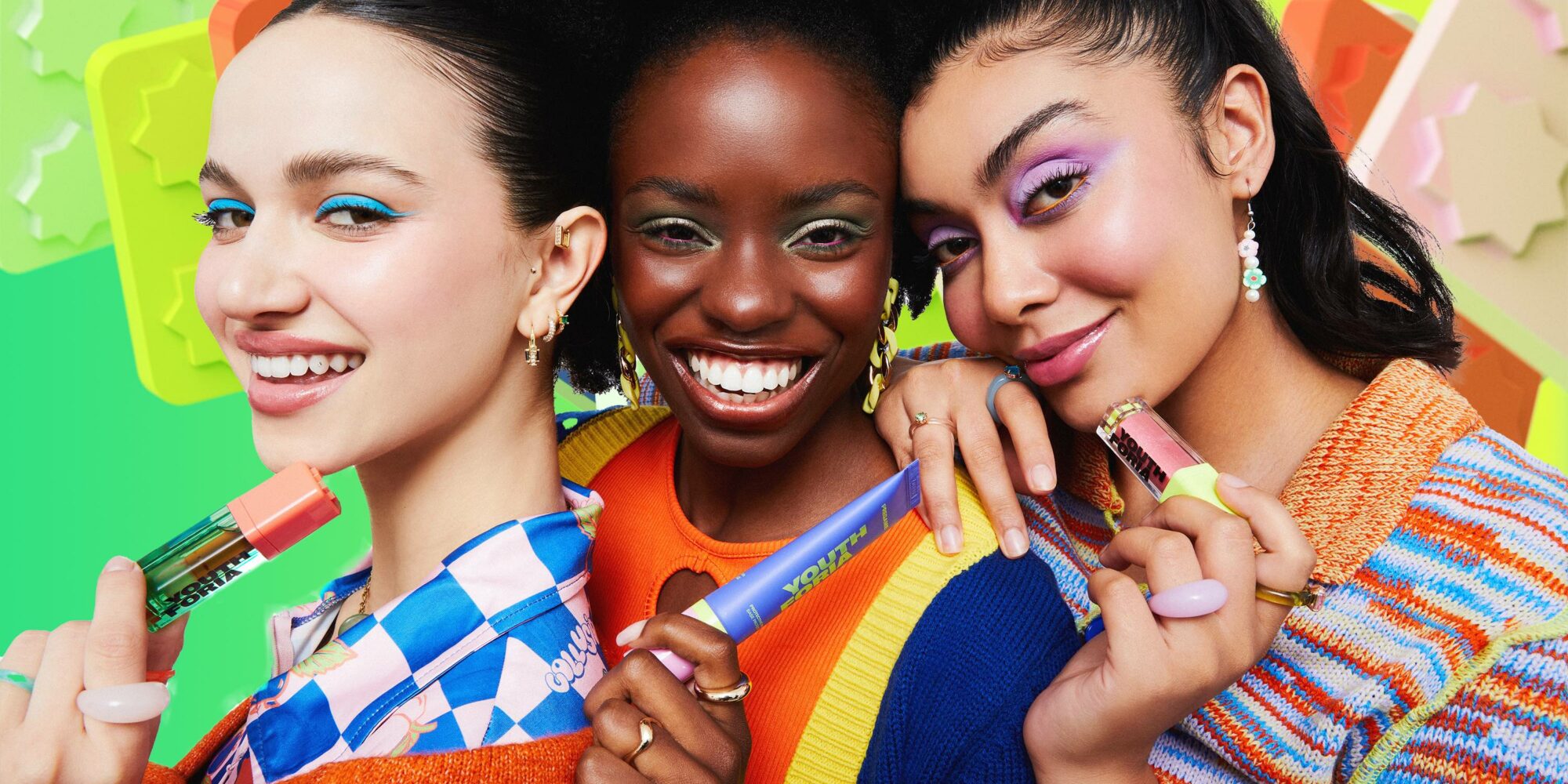 Ulta Beauty Adds Buzzy Skin-Focused Makeup Brand Youthforia To Its Assortment
Do you sense that Ulta Beauty is buzzier than ever?
That could be because Youthforia, the skin-focused makeup brand and social media phenomenon that hit the market last year as consumers were beginning to experiment with makeup again after reemerging from the depths of the pandemic, is entering the retailer's Sparked assortment of budding brands as well as its Conscious Beauty assortment of clean, sustainable, cruelty-free and vegan brands. Between them, it's rolled out to 310 doors.
With Ulta helping power sales, Youthforia, a member of the inaugural cohort of the Bridge Mentorship program, a partnership between Beauty Independent and investment firm True Beauty Ventures, expects business to quadruple this year. "Ulta just made a lot of sense for Youthforia. It's a really fun place for discovery, and I love that it's a one-stop shop where you can really get everything," says Youthforia founder Fiona Co Chan. "I can get lost for a couple of hours at Ulta, and it's exciting when you enjoy shopping at a place where your brand is selling."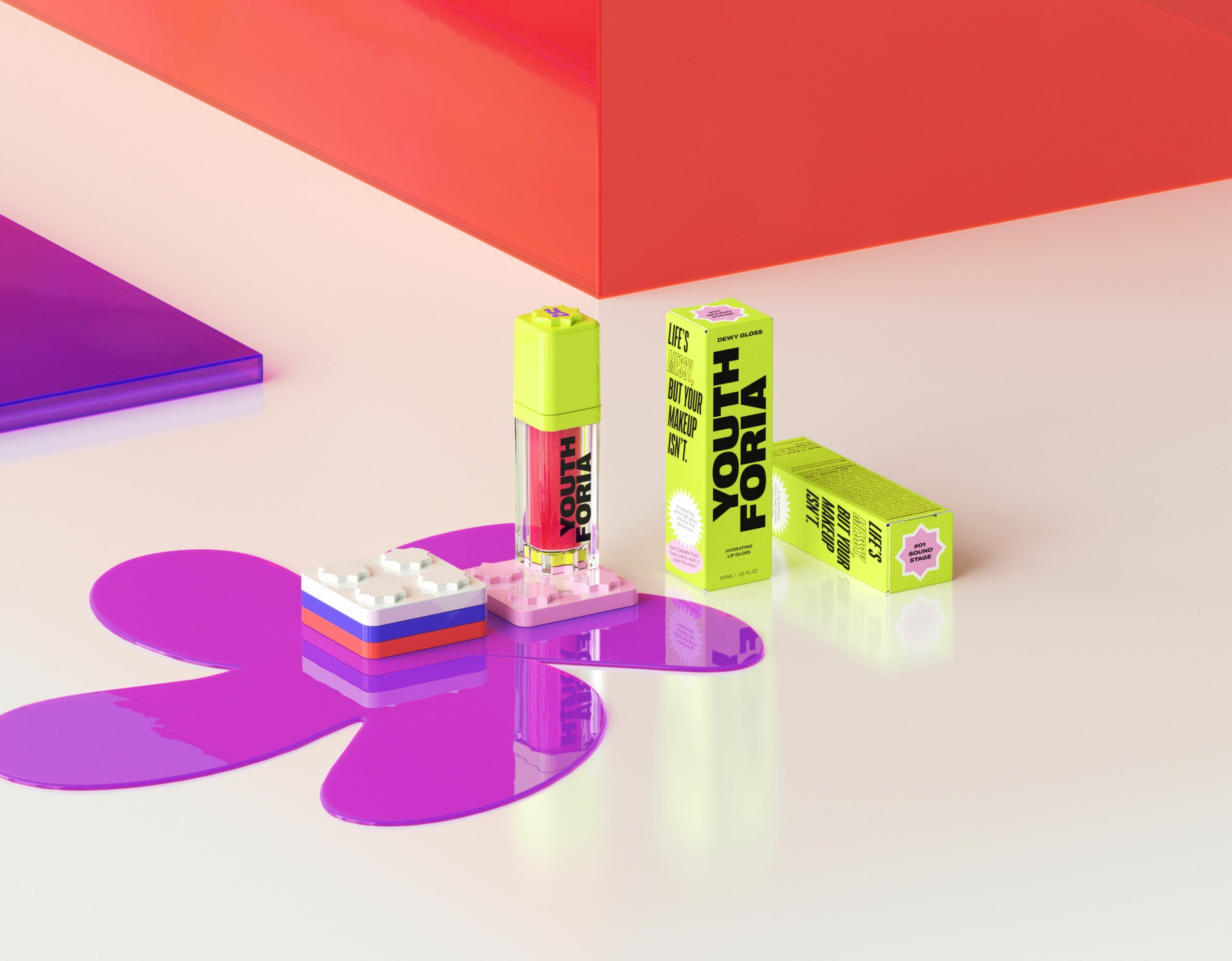 Ulta is stocking Youthforia's $36 BYO Blush, the bestselling color-changing blush that put it on the TikTok map, $38 Pregame Primer, $26 Dewy Gloss and $36 Pregame Setting Spray, the newest product in the lineup designed to benefit the skin with 10% glycerin for skin barrier resilience, hyaluronic acid for hydration, centella for protection against free radicals and panthenol for calming.
Skin has been at the heart of Youthforia from the start, and Co Chan slept in the brand's lab samples prior to releasing its products to test her skin's reactions to them and the skin improvement they incited. Today, the brand promotes its products as "makeup you can sleep in." Co Chan says, "We have a very unique approach to makeup. I truly see makeup as an extension of your skincare and take the perspective that your makeup can make your skin better."
"I truly see makeup as an extension of your skincare."
Ulta is Youthforia's largest distribution partner, but not its first beyond its website. Digitally, the brand is available on Revolve, Supergreat, Soko Glam and Flip. Physically and digitally, it's at Credo and Thirteen Lune, which has installations at J.C. Penney. "I've always wanted to be in physical retail spaces," says Co Chan. "For color cosmetics, it's something really important because customers want to try whether or not it works for their skin tone or type."
Before Youthforia broke into Ulta, Co Chan, who was previously in the computer software field, was intent on shoring up its infrastructure to handle a large account, paying particular attention to operations, inventory and reporting. Currently, the brand has five full-time employees, including Co Chan, plus a pool of contractors. "We understand who does what when an order comes in," she says. "These are the little things that you don't really think about, but they make such a difference when you are managing a lot of SKUs. We want to be a well-oiled machine."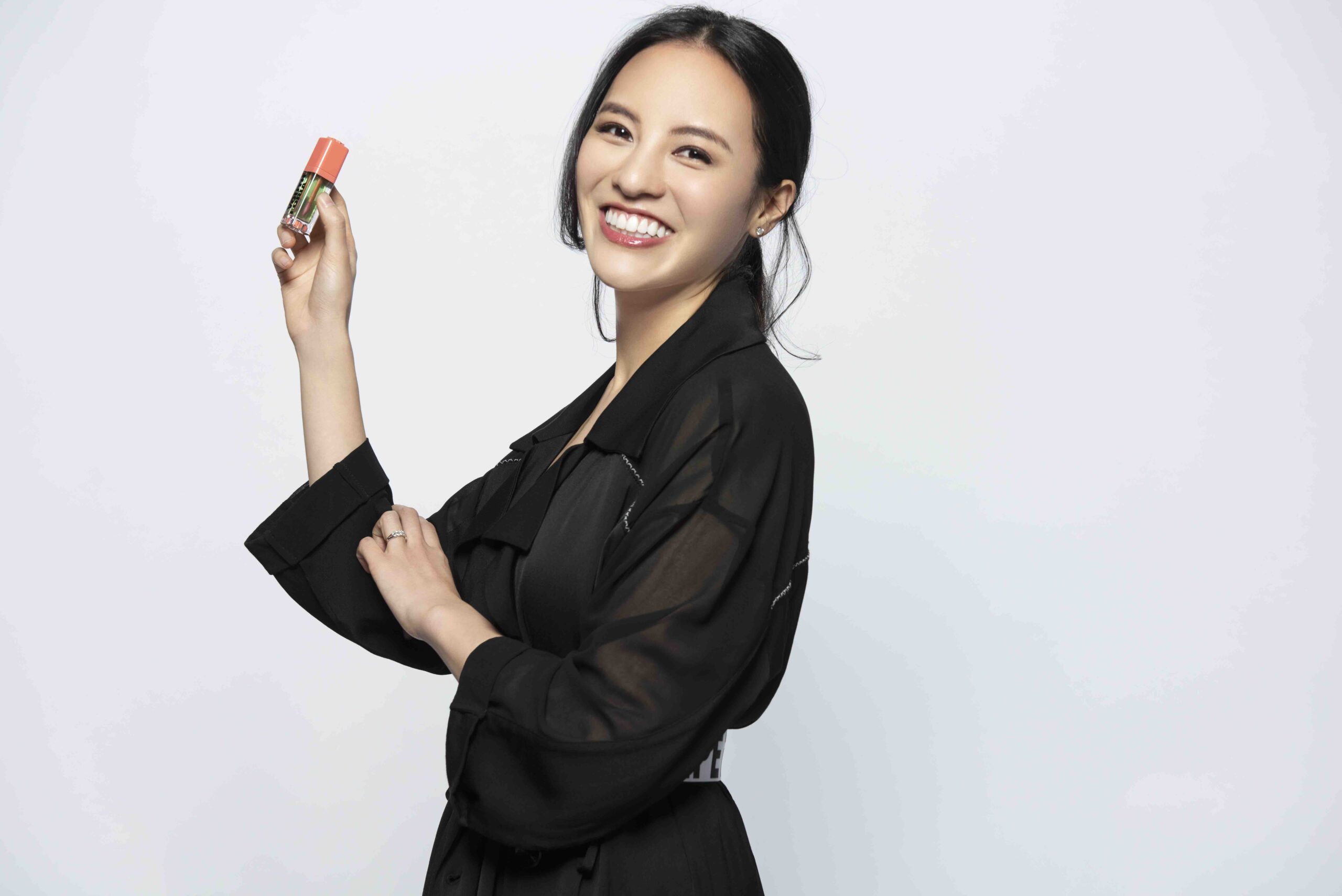 Cosmetics are the biggest single category at Ulta, fueling 42% of sales in the second quarter ended July 30. Overall for the quarter, the retailer's sales increased 16.8% to $2.3 billion, gross profit rose 16.3% to $928.2 million, and comparable-store sales jumped 14.4%. According to investment bank Piper Sandler's latest gen Z survey, Ulta is the generation's preferred beauty destination, with a 42% mindshare.
Gen z consumers are squarely in Youthforia's target. "I built the brand with the idea of, this is what I wish I had when I was 18 to 25, but with ingredients I love now and that I know I will want to wear when I'm 50 and 60," says millennial Co Chan. "I always think about this from the perspective of, how can we be inclusive at the formulation level. I love involving my mom with products that she would want to wear every day and look great on her skin. I think about the 13-year-old girl struggling with acne, what I want and what my mom would wear."
"Our customer base changes their aesthetics depending on the day or their mood."
On TikTok, gen Z's favorite social media network, Co Chan has involved her 69-year-old mom as part of an approach that's both personal and practical. She spotlights her role as a beauty brand founder in TikTok videos, from packing product boxes to dealing with dupes, along with enticing ways to convey product functions and results. For instance, for a TikTok post, she shows that Youthforia's lip gloss doesn't budge by blowing it with a Dyson hairdryer.
"We really want to be demonstrative in a short period of time, trying to get across how to use products and key benefits. You have to get your main point across in 10 seconds," says Co Chan. "When we first went viral, it was just me comparing our blush to other types of blush. I knew it had a really great visual effect."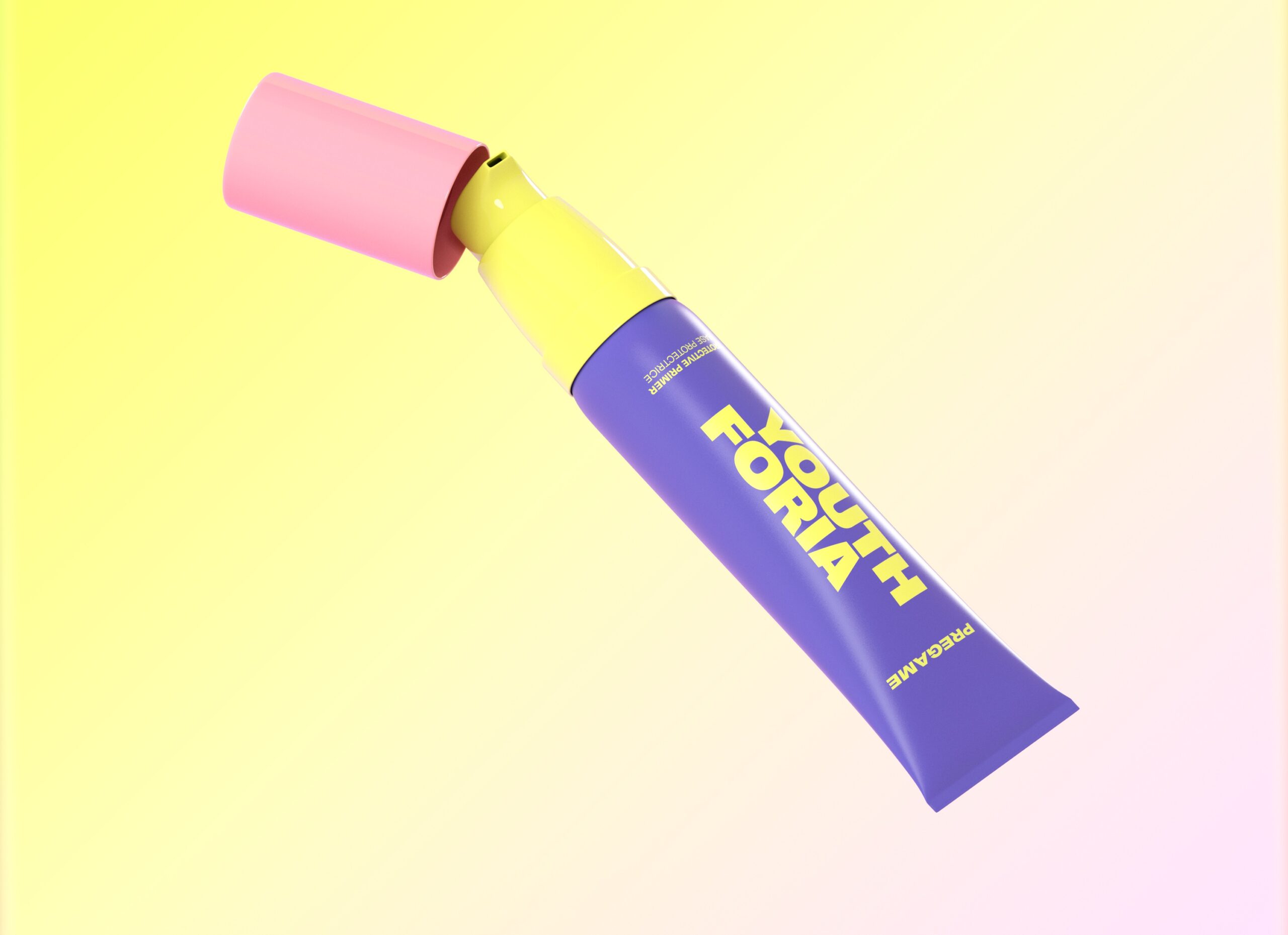 Youthforia has 2.8 million likes and nearly 110,000 followers on TikTok. The hashtag #youthforia has 30.2 million views on the platform. Co Chan shares, however, that organic searches are the No. 1 catalyst for sales on its direct-to-consumer site. To support Youthforia's Ulta launch, she says, "We have a 360-degree plan, where we are tackling it from all sides, pretty much every marketing lever. We will definitely leverage organic and social, and we have a great database of customers." On its site, Youthforia discloses it's served 35,000-plus customers.
Youthforia isn't bombarding the market with products. Co Chan anticipates introducing products on two to three occasions per year. Next up is an expansion of BYO Blush's color range. Youthforia's products are certified by the United Department of Agriculture's BioPreferred Program indicating they contain verified bio-based content from renewable ingredients. A majority of the brand's ingredients are bio-based. Even with a relatively tight collection of products, Youthforia fits a variety of looks—and that's essential for the adventurous contemporary makeup consumer.
"Our customer base changes their aesthetics depending on the day or their mood. The 'clean girl' aesthetic might be for Monday morning. On Friday, they might wear 'messy girl' makeup or 'party girl' makeup," says Co Chan. Amid constantly shifting looks and fast trend cycles, she adds, "It really is truly about making sure your community and customers understand why you are building the brand, what your values are. What's worked for us has been being authentic about the journey, and why the brand and products exist."