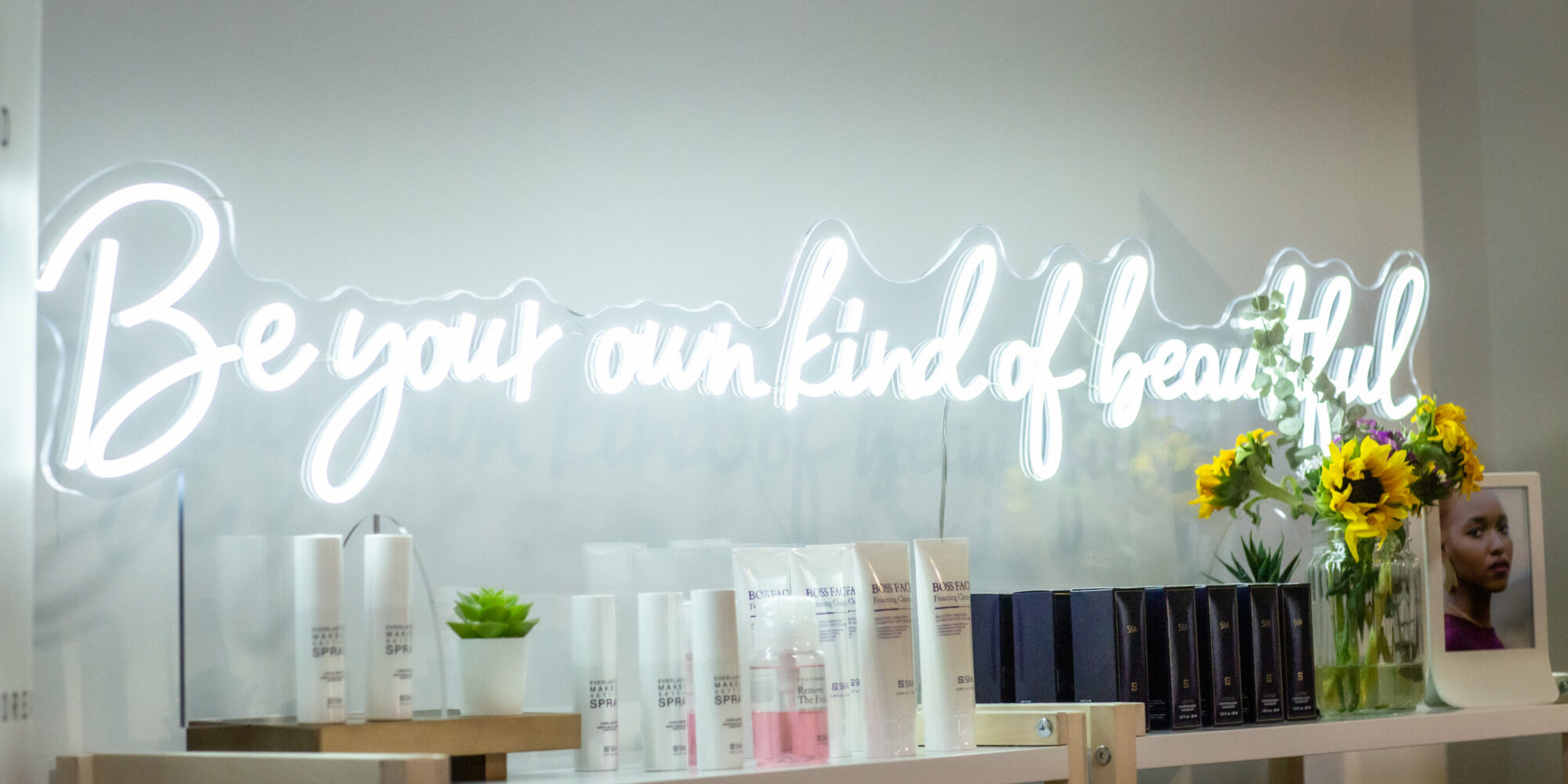 Ulta Beauty's Muffy Clince On The Rising Trends She Zeroed In On At Adit Live
Muffy Clince, director of emerging brands at Ulta Beauty, had wellness on her mind as she walked the floor of Adit Live, the trade show Beauty Independent parent company Indie Beauty Media Group put on from Nov. 2 to 3 in Los Angeles, to scout for the brightest brands of tomorrow—and it's no wonder. With the value of the global wellness market surpassing $1.5 trillion, she views wellness as one of the biggest opportunities in beauty right now.
"It's not necessarily about the no-makeup-makeup look, but more so about overall well-being: that skin glow, the lush hair and the lush brow, says Clince. "Customers are asking themselves now, 'How do I feel? How do I take good care of myself, but also how am I presenting myself?' It's like A to Z now of how I take care of myself."
Many of the around 60 brands exhibiting at Adit Live, an in-person extension of Adit, the retail matchmaking service run by IBMG that Ulta taps to help it source brands, incorporated products and messaging supporting well-being. "They were talking a lot about protecting the skin barrier and having your best, glowiest skin. The complexion products were all about minimalism as well—dewy, glowy products with better-for-you ingredients," says Clince, continuing, "You also had products for more holistic wellness like [essential oils brand] Mood Food for when someone has stress and anxiety."
Along with searching for wellness, Clince and her colleague Josie Ostrowski, senior manager of new brand partnerships at Ulta, zeroed in on body care brands at Adit Live. Pointing to the popularity of OSEA's product Undaria Algae Body Oil, they underscore that customers are drawn to premium body products packed with active ingredients traditionally used on the face. 
"The skinification of body care is fascinating. I think you're going to see more products in the market like the OSEA one going forward," says Clince. "We know there's more coming in that space at different price points." 
Skincare and body care brands with strong ingredient stories as well as those creating simpler regimens for their customers with products that have minimal ingredients stood out to Clince and Ostrowski at Adit Live. Waterless brands also piqued their interest at the show, but Clince thinks Ulta's customers may need a bit more time to adopt the waterless trend.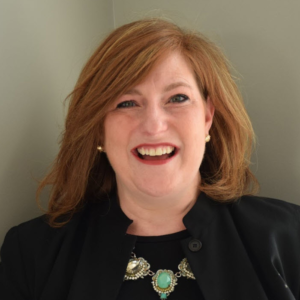 "We're definitely watching the space though," says Clince. Ostrowski chimes in, "With trends, it's all about timing our approach. Like with our Wellness Shop, we launched that just after the peak-pandemic period, and I think we captured it exactly at the right time." 
Available at 750 stores and online, The Wellness Shop debuted in May 2021 after Ulta had rolled out a wellness section to 350 stores in 2019. The Wellness Shop drills down on wellness in five key categories: Everyday Care, Supplements and Ingestibles, Relax and Renew, Down There Care and Spa At Home. In less than two years, the assortment has swelled to 700-plus stockkeeping units from over 140 brands. Clince predicts that the Spa At Home category will gain momentum heading into the holiday season as customers stock up on self-care and gift items like body oils, foot masks, gua shas and facial rollers.
Ulta carefully tests trends and brands to gauge customer responses to them. Clince highlights the retailer's new sexual wellness assortment as a prime example of the retailer testing a trend. The 35-product sexual wellness lineup spanning lubricants, oils, vibrators and after-care wipes launched exclusively online in early September as the sixth category in The Wellness Shop. So far, the assortment has received a positive reception from Ulta customers, according to Clince.
"We look at testing in terms of what we can seed and when. We are very content to test, but we probably won't go out with a giant assortment of something," she says. "We know the challenges that come along with introducing something that is new. The education that is needed, the detailed product detail pages, the videos and support that needs to be there." She adds, "So, if we do go down that road, we have to think about what that looks like and the extra effort it may take to tell the story."
Clince declines to specify the volume threshold online that Ulta likes to have brands and products reach online prior to placing them to stores. Once they register enough traction, however, she says they're brought into stores as soon as possible to satisfy demand. She mentions Curlsmith, Patchology, Winky Lux and Honest Beauty as brands that won online in advance of stretching to Ulta stores.  
The process of transitioning from Ulta's website to stores varies by category. Ulta's merchandising and marketing teams work with brands to shape strategies for success based on store count. Per Clince, inventory requirements, fixtures, education for store associates and visual needs are taken into account for the shift.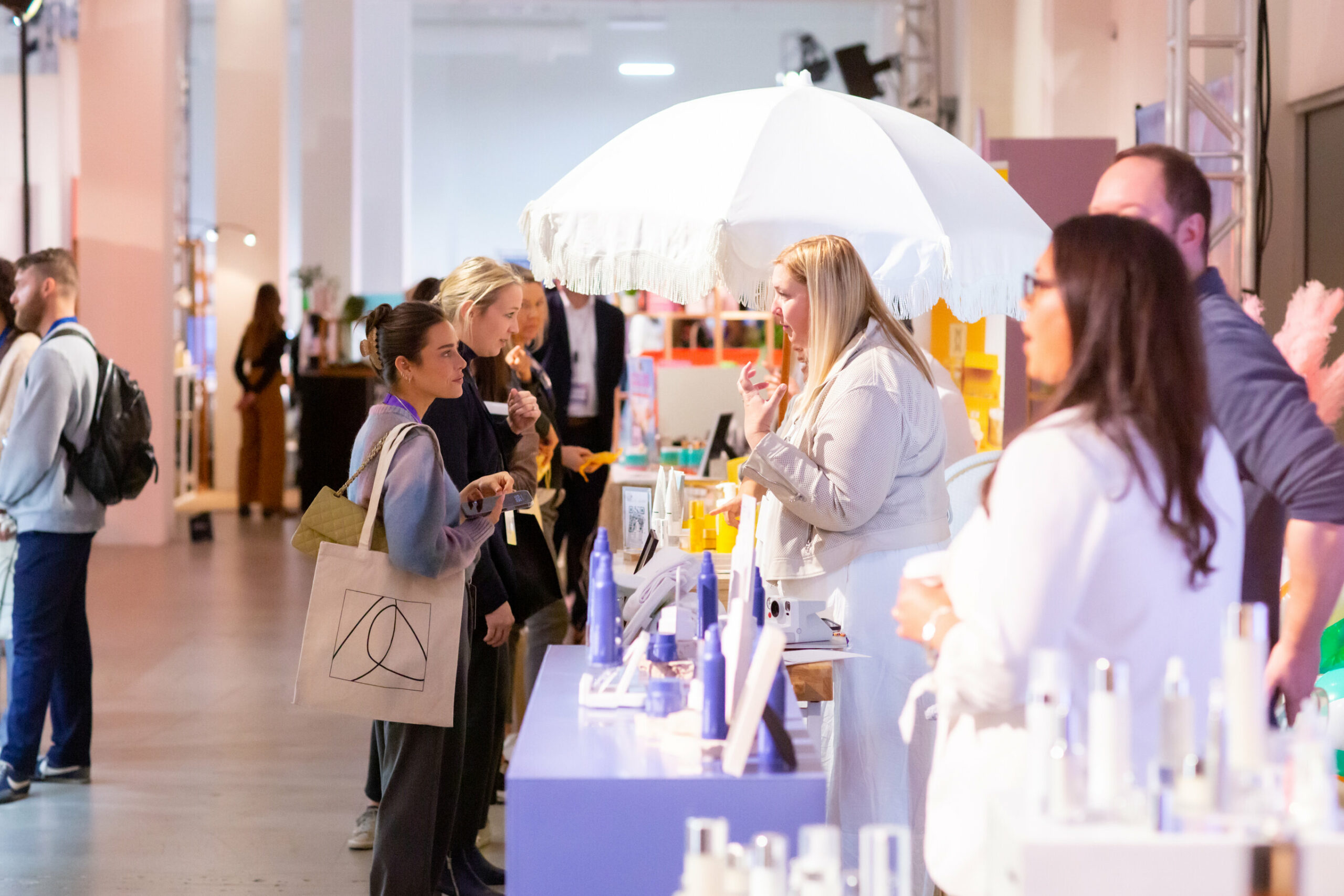 Select emerging brands enter Ulta through its Sparked program overseen by Clince. The program is designed to raise awareness for up-and-coming brands across the retailer's vast customer base both online and at stores. Ulta has 38.2 million Ultamate loyalty members driving 95% of its transactions. If and when Sparked brands join Ulta's broader assortment, there are levers the retailer pulls to productively scale them in its 1,300-plus store fleet.
"You should be partnering very closely with your merchant. The merchants know what brands should be doing to achieve success," says Clince. "We have a very strong loyalty program, for example. What are you doing to leverage that? We also have amazing sampling opportunities that can help build awareness. Our team can help guide you on the best opportunities, especially for a brand in your respective category."
She elaborates, "How are you growing your footprint? Are you in a 'crawl, walk, run' strategy where you're slowly scaling in a smart way? Are you targeting your markets properly? Is the fixture spend proportionate to what makes sense for your business? Work with your merchant to grow your door count as thoughtfully as possible. You need to leverage the resources of our team and ask as many questions as you can."
Brands should consider participating in Ulta's digital marketing programs, says Clince. Ulta launched its rebranded media network called UB Media earlier this year. It offers brands access to a suite of advertising services, including offsite display, videos and social media channels, and onsite sponsored products and display ads.
Brands should be investing in marketing opportunities outside of Ulta, too, to grow their communities and fuel sales at Ulta. Along with fostering their presences on social media platforms like TikTok and Instagram, Clince says the brands that prioritize engaging with Ulta store associates and hosting in-store events to propel awareness are often the ones that score at the retailer.