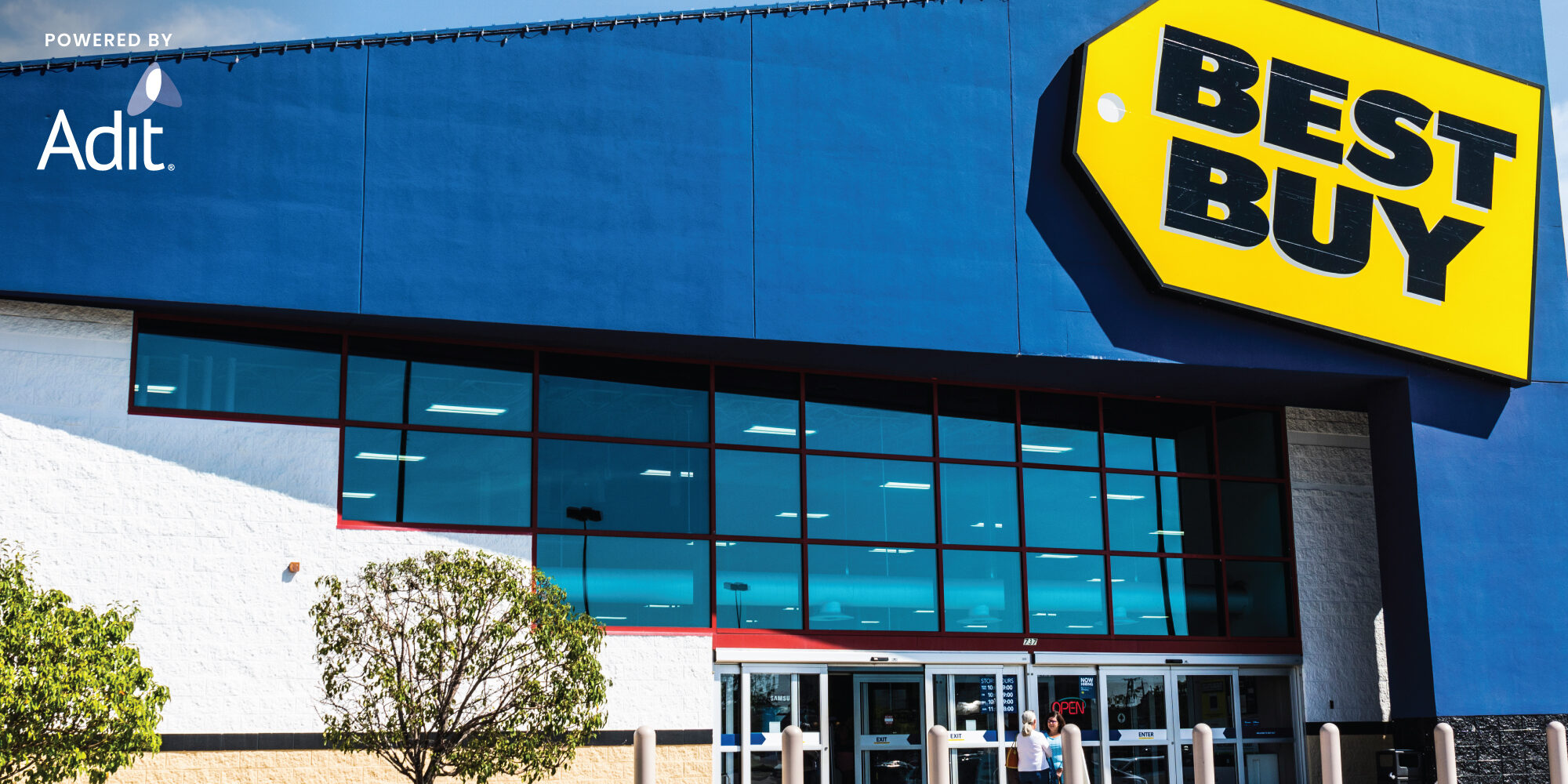 Ulta Beauty's Resilience, Sephora's Haus Labs Partnership And Best Buy's Beauty Move: A Look At May 2022's Big Retail News
Following heady holiday gains, mass-market retailers experienced a sobering first quarter as rising costs pummeled profits. Despite the challenges, the beauty category remained strong, helping buoy sales and draw customers. Below, we summarize recent retail news.
Retail Spending Increases
Consumer spending by Americans inched upward as inflation, supply chain disruptions and the war in Ukraine persisted. Retail and food sales increased by a seasonally adjusted 0.9% from the prior month, according to the United States Census Bureau. The figure is a measure of spending at stores, restaurants and online, but isn't adjusted for inflation. Jumping 2.1%, online sales advanced for the first time since the beginning of the year.
Throughout 2022, consumers have been spending more for less as prices on everything from food to furniture surge. However, there was a slight reprieve in April as the annual inflation rate dipped, a direction it hadn't gone in for eight months. It fell to 8.3% from 8.5% previous month as gas and crude oil prices eased. Spending at restaurants and bars, and on entertainment and travel climbed as consumers returned to in-person and leisure activities.
The U.S. labor market tightened in April. While the economy added 428,000 jobs for the month, the labor force declined by an estimated 300,000 people, per the Labor Department. Before April, a labor force decline hadn't been recorded since September last year.
The national unemployment rate is closing in on pre-pandemic levels. It's currently holding steady at 3.6%. In 2019, it was at a 50-year low of 3.5%. April marked the 12th consecutive month of rapid job growth in the U.S. Restaurants and hotels led with the highest percentage of hires, followed by factories, warehouses and white-collar companies.
Moda Operandi's And Best Buy's Beauty Moves
As companies compete to acquire customers online, bringing beauty into the product mix has become an oft-visited page in the playbook.
On the heels of Farfetch's bold beauty play, Moda Operandi is entering beauty later this year. The luxury fashion and accessories e-commerce platform occasionally offered beauty in the past, but it's embarking on its first concerted effort in the category. Its forthcoming beauty vertical will span makeup, skincare and fragrance. As part of its beauty effort, Moda Operandi has hired Jessica Matlin, co-host of the "Fat Mascara" podcast and former beauty director of Harper's Bazaar, to be its beauty director and curate the beauty selection.
Known for televisions and cell phones, electronics retailer Best Buy has broken into beauty with a skincare selection that debuted online and in 300 doors on May 6. The technology-heavy assortment includes 100 products such as facial devices and accessories from brands like Foreo, Vanity Planet, Therabody and Michael Todd Beauty. Beauty isn't the only category Best Buy is diving into. It's planning to extend to outdoor living and electronic transportation to offset slowing home electronics sales.
Haus Labs' Rebrand And Sephora Launch
Lady Gaga's Haus Labs has renovated and reloaded. Formerly known as Haus Laboratories, the cosmetics brand is relaunching with updated formulas, packaging and advertising, and a new distribution strategy. Sephora is stepping in for Amazon as the brand's exclusive retail partner. On June 9, Sephora will begin to carry its 100 makeup stockkeeping units at 25 high-traffic locations. The brand is slated to later roll out to over 500 stores in the U.S. and Canada.
Haus Labs' Amazon exit demonstrates that, even for a venture capital-backed celebrity brand, premiering on Amazon can be risky. Despite attempts by the giant e-tailer to raise the profile of its beauty business, it doesn't seem to be a brand builder that can support a splashy launch. Many beauty industry insiders believe Sephora's brand-building prowess will give Haus Labs a better shot at success.
According to industry sources cited by the publication Women's Wear Daily, Haus Labs achieved about $30 million in sales while on Amazon. Industry sources now project it will register $45 million and $50 million in sales at Sephora.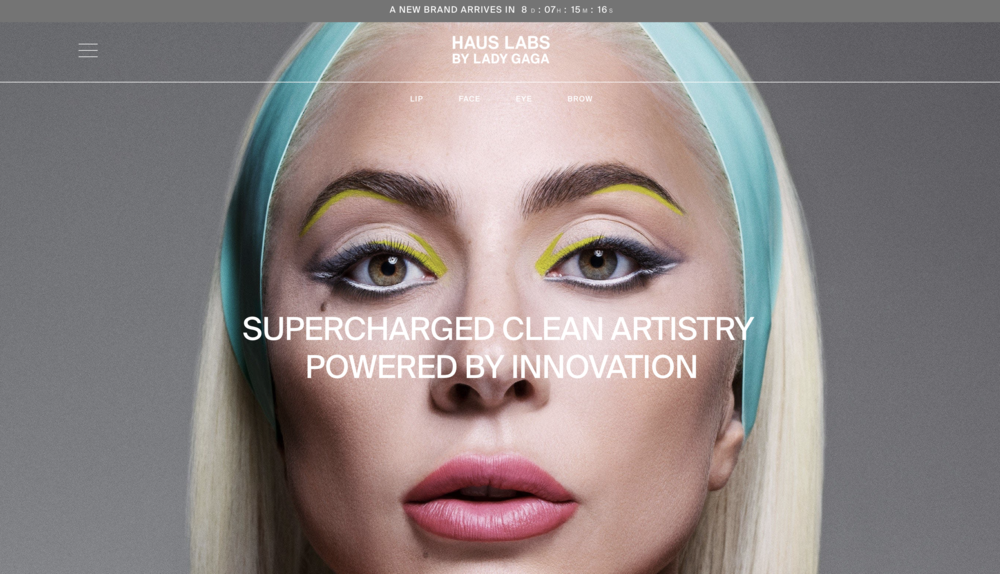 Widespread Retail Weakness And Ulta Beauty Strength
Though it's survived an activist challenge that plagued its board for months, Kohl's first quarter earnings didn't meet expectations. Despite positive low single-digit comparable growth early in the quarter, net sales were down by 5% year-over-year. Executives blamed inflationary pressures and the end of government stimulus checks for the sales slip. Gross margin was slammed, too, dropping 69 basis points year-over-year due to inflated freight costs.
Kohl's' Sephora partnership was a bright spot in the bleak picture. Its 200 shop-in-shop's notched positive low single-digit comparable-store sales growth. Skincare, makeup, and fragrance experienced the most traction. For the quarter, 50% of consumers who shopped at the Sephora at Kohl's locations added non-beauty categories to their basket.
Adhering to the plan to expand the Sephora at Kohl's footprint by 400 stores this year, 48 locations were added in the first quarter. In the second quarter, 300 more are scheduled to open and the remainder are on track to open in August. Kohl's aims for its Sephora business to reach $2 billion in sales by 2025.
Inflation in the U.S. slammed Walmart's top and bottom lines in the first quarter as the mass-market behemoth contended with $160 million more in fuel and fulfillment costs than expected. Comparable-store sales slowed for the quarter, increasing by 3% year-over-year. Operating income took a $1 billion hit and gross profit sunk by 38 basis points.
Consumer behavior shifted in Walmart's stores in response to heightened prices. Shoppers traded down from name brands to affordable private-label alternatives, leading to sales of high-margin general merchandise dropping in the low single digits.
Target faced similar issues in the first quarter. While its comparable sales grew 3.3%, elevated fuel and freight costs caused operating income to collapse by roughly $1 billion year-over-year. The mass-market retailer lost margin as a result of discounting to clear excess inventory in certain discretionary categories like home electronics, sporting goods, apparel and outdoor furniture. Combined with the higher freight costs, Target's gross margin rate tumbled more than four percentage points.
Beauty and personal care, and food and beverage were robust outliers in Target's first quarter. In an earnings conference call, CEO Brian Cornell mentioned Target's partnership with Ulta has exceeded expectations to boost productivity and sales in beauty as well as beauty-adjacent categories. Twenty-six additional Ulta Beauty at Target shop-in-shop locations opened in the quarter. In total, there are now 127 locations. At the start of the year, Target and Ulta announced 250 locations were scheduled in 2022.
Ulta isn't feeling the sting of inflation, at least not yet. Its first quarter brought big gains. The beauty specialty chain's net sales rose 21% year-over-year to $2.3 billion. Every major category experienced double-digit comparable-store growth, and net income landed at $331 million.
Verging from Walmart shoppers, Ulta shoppers traded up instead of down. At Ulta, prestige beauty products outpaced mass beauty products in the first quarter. Still, Ulta is prepared to revamp its assortment in favor of affordable products in the event of changing consumer behavior.
Last month, Ulta unveiled its revamped media network, UB Media. Retail media networks may be the next big opportunity for brands and marketers as their abilities to target advertising through third-party cookies have been eroded.
The media network will enable Ulta's brand partners and advertisers to leverage its vast trove of first-party data for campaigns spanning display, video, social media and influencer marketing. UB Media will draw from Ulta's Ultamate Rewards loyalty program, which currently boasts 37 million members.
Additional Retail News
Two Pandemic Transplants Are Bringing Clean Beauty Retail To Austin [Beauty Independent]
Former Amazon And CVS Executive Set To Launch Livestreaming Beauty App Trendio [Beauty Independent]
CVS Launches Online Order Pickup Service, Tests Digital Beauty Tools And Carefully Scales BeautyIRL Format [Beauty Independent]
After Launching With Target And Ulta Beauty In The US, Megababe Is Heading To Cult Beauty In The UK [Beauty Independent]
Womaness Becomes Ulta Beauty's First Menopause Brand [Beauty Independent]