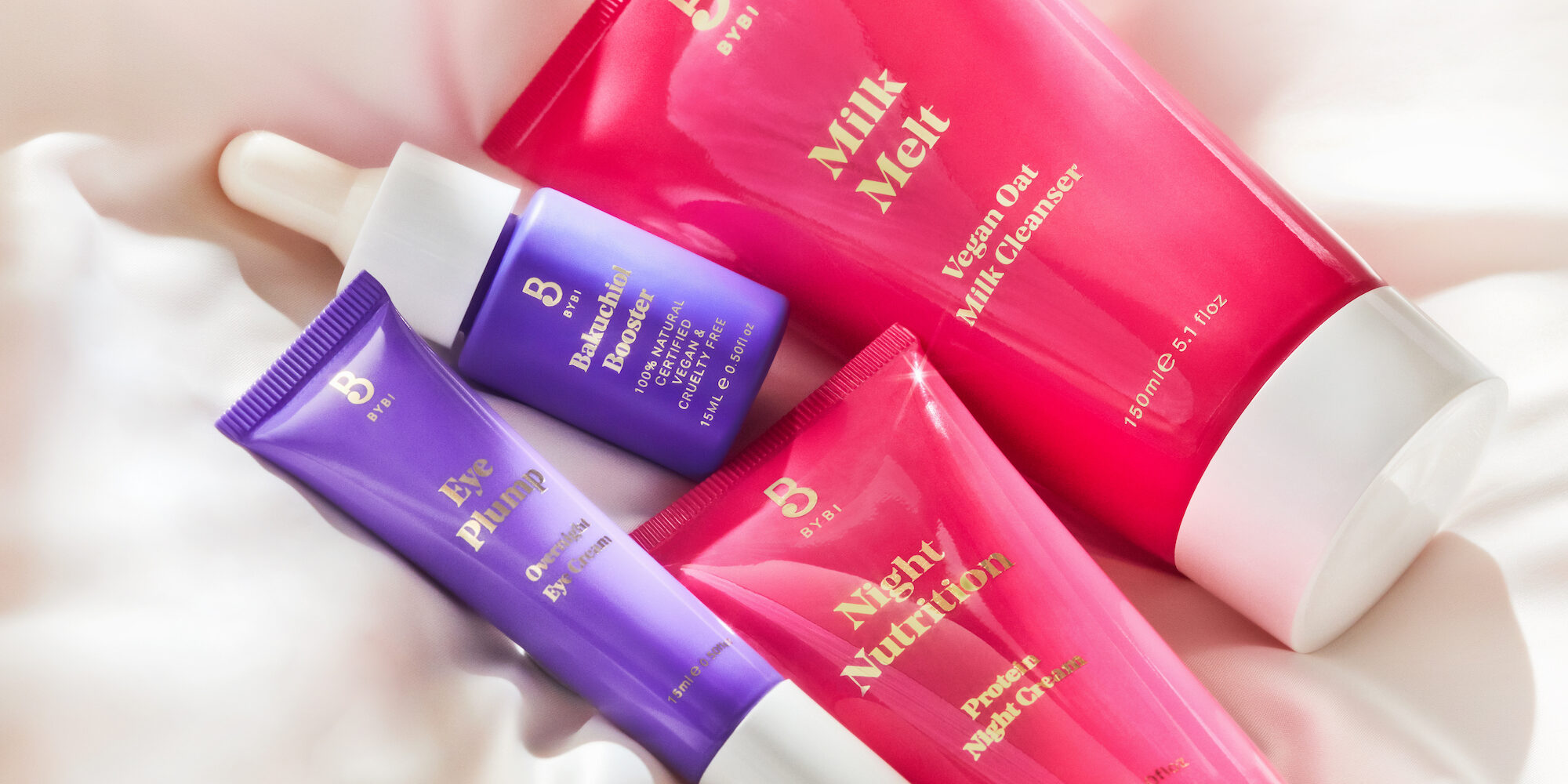 Unilever Ventures-Backed Skincare Brand BYBI Raises $7M, Readies For Target Launch
BYBI
has closed a $7 million series A round of funding that will be used to fuel expansion in the United States, where the London-based brand is set to make its debut at 1,841 Target doors nationwide on Jan. 17.
The Beauty Chef backer Point King Capital led the round with participation from existing investor Unilever Ventures, the venture capital arm of Unilever that helmed BYBI's seed raise in 2018. In addition to its distribution push, the funding will go toward helping BYBI become one of the first carbon-neutral brands in the beauty industry. 
When the brand enters Target next month, it will introduce its sustainable yet affordable—every product retails for $35 or less—range of facial skincare on a grand scale into the biggest beauty market in the world. BYBI's only U.S. stockist currently is Credo. The clean beauty retailer has carried BYBI since the brand launched in 2017.  
Elsie Rutterford and Dominika Minarovic, the entrepreneurs behind BYBI, have long believed their brand should travel to the US and had their sights on Target as the ideal partner for a broad rollout. "We spent a lot of time as founders getting to understand the U.S. market and the options," says Rutterford. "We took our time because we really wanted to make sure that we did it with the right retail partner. Target was really appealing, firstly just [because of] the reach and scale that they can offer, and the convenience and ease of purchase that they in turn offer their customer. We always wanted to enter the U.S. in a big way, and that's driven by our desire to get high performance, sustainable skincare into the hands of the masses at a great price point. Target can facilitate that."
Rutterford commends Target on the transformation of its beauty and personal care selection, which has drugstore staples such as Aveeno, Neutrogena, Gillette and Pantene along with many newcomers, including Asutra, The Good Patch, Mademoiselle Provence, Way of Will, Mented, Rosen, Range Beauty, Odele and Starface. Ulta Beauty placing in-store shops at Target in the fall of 2021 will further transform Target's beauty assortment.
Rutterford also emphasizes that BYBI and Target are both committed to sustainability and superior merchandise at accessible prices. "We have to think about our retail partners being aligned with our brand values," she says. "That ethic around expect more, pay less and that mentality around getting good quality at a good value and a good price really fits with what we're trying to achieve with BYBI."
BYBI's arrival at Target will boost its sustainability efforts by ramping up economies of scale that will make earth-friendly packaging like the sugarcane polyethylene tubes the brand relies on instead of virgin plastic tubes more affordable. Sugarcane polyethylene can cost 20% to 100% more than virgin plastic. "We can benefit from [these economies of scale] and pass that on to our customer, whereas other brands who are setting out on a more exclusive or niche distribution strategy wouldn't see that," says Rutterford. "It's definitely a balancing act, and we have not made our lives easy, but it's doable, and I think the future looks bright for sustainability as a collective."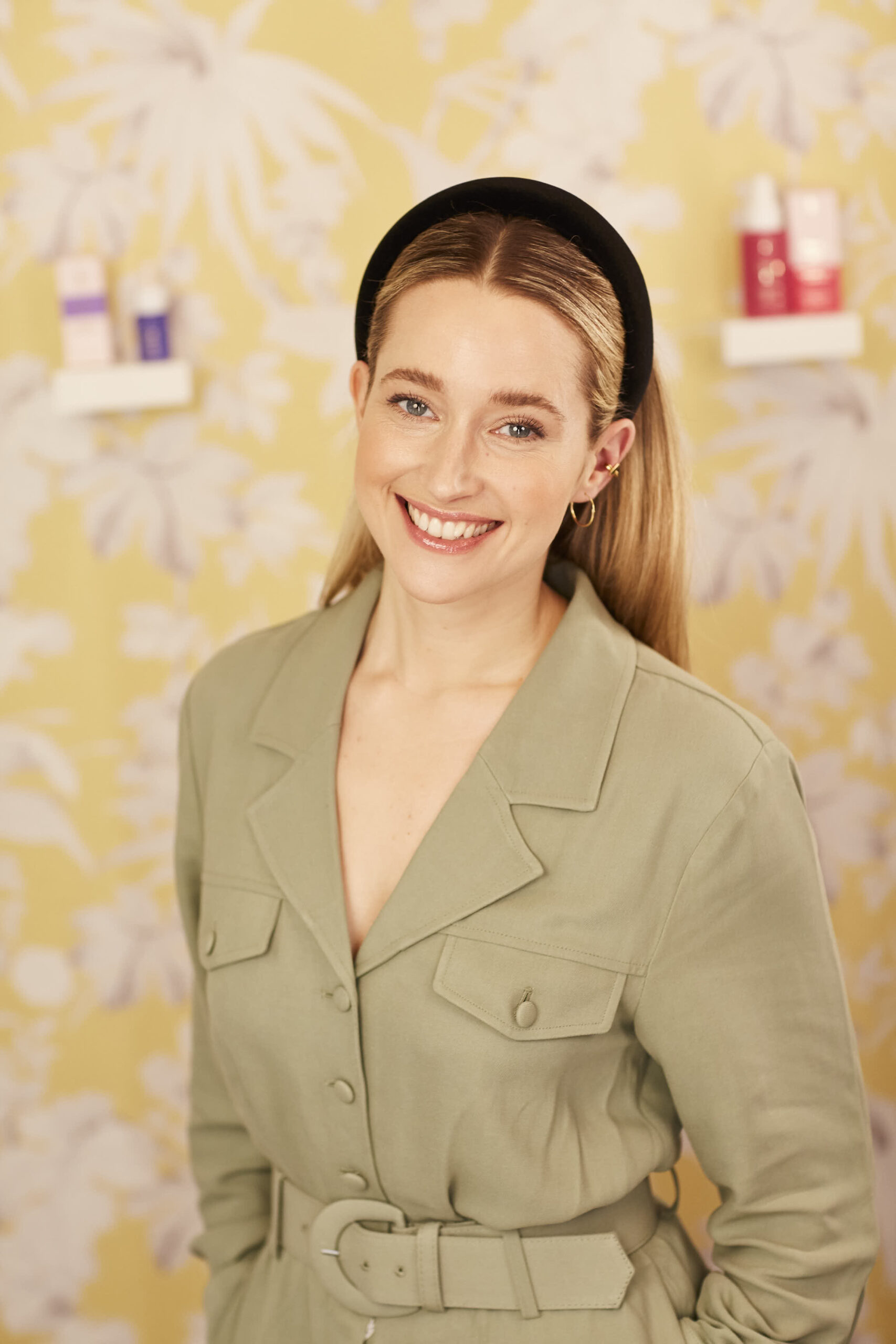 To support the Target expansion and ongoing operations, a portion of the series A funding will be dedicated to assembling a U.S. team with a VP-level position as well as marketing and operations hires. With the pandemic still looming, whether the U.S. operations will be run out of a central office remains to be seen. Rutterford says, "Thinking about how our permanent team exists and where our permanent team exists, and if they will exist in the same space together is something that we're working through at the moment." 
Before establishing BYBI, Rutterford and Minarovic built Clean Beauty Insiders, an online content destination that grew to encompass a blog, book and podcast. Building Clean Beauty Insiders inspired Rutterford and Minarovic to deepen their impact on the clean beauty ecosystem by creating BYBI. The brand's name stands for "by beauty insiders." Since its start, BYBI has experienced 200% year-over-year sales increases. 
When a beauty brand receives millions in funding and is driving healthy growth, talk about possible exits are never far off. Rutterford maintains BYBI is focused on achieving success at Target for the next two to three years, at least. "I'm sure once, we've achieved all of that, that conversation will come up," she says. "We've got fantastic partners like Unilever who are incredibly seasoned with that and will be able to help steer that conversation."