Amid The Pandemic, Unplugged Essentials Offers Brief Escapes For Anxious Consumers
In these tough times, the prospect of simply floating disconnected from the outside world seems like bliss. It's a bliss Kevin Rose Jr. has experienced—and wants to share with others. When his body and mind were beat up, the former MMA fighter and owner of Kaisan Trucking turned to floatation to relax and recharge. In the process of trying to open a floatation studio, he created Unplugged Essentials, a brand designed to bring the relief of floating to consumers at home, starting with hemp-infused bath soaks. In a recent Instagram post, Rose says, "Currently, we are just offering our line of soaks, but we have big plans moving forward to curate and spotlight other products and mindful practices, develop additional products within the hemp/cannabis space and, most importantly, cultivate a community to help shift the current stigma of mindful practices for people of color." Beauty Independent caught up with him to chat about his path to products, diversity in beauty and wellness, an important lesson he learned involving wrong-sized scoops, and how the pandemic has affected the trajectory of Unplugged Essentials.
Tell us about what led to your brand.
I studied at the Berklee College of Music in saxophone, so I was on the artist/musician route. My family is in the trucking industry. I was always involved in that and, eventually, started my own company as well. Then, I got really into MMA and kickboxing. At about five to six years in, I was competing and constantly working out while also at the trucking company. I was burnt out. Between working hard and training hard, I was always looking for ways to recover and take care of myself. I discovered floatation therapy, and it took me on a journey to creating the brand.
What was it about floatation therapy that resonated with you?
I've always been intrigued by meditation and mindfulness modalities, but I could never tap into that energy. I'm a type A, 9-to-5, fill my day as much as possible kind of person. With floating, it reduces your external sensations—it's sensory deprivation—so it really allowed me to focus on my heartbeat and breath. It was almost like training wheels for understanding what the process was for. Through either yoga or meditation, you need that connection. It really jump-started a change in my perspective. It's an exercise in finding yourself, not allowing your mind to run away from you.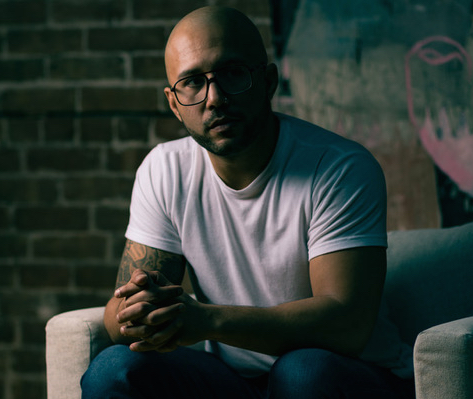 Why did you create Unplugged Essentials?
Early in 2017, I had the vision to build out a wellness studio that centered on floatation therapy and also incorporated other modalities like sauna, cryotherapy, ice baths, yoga. I started shopping around for investors and loans, but I knew I didn't have personal experience in the industry. I wasn't sure if I could hold up the hospitality end, so I decided to focus on how I could gain interest in floating, talk about the process as well as generate capital to get to the goal of the wellness center. If I could get a product to people, what would it be? It would be taking the float home with you. So, we came up with Unplugged. We actually stumbled into the hemp and CBD aspect. It was so in line with the overall aspect of wellness. We started with the Original line, which was a blend of Epsom mineral and dead sea salts in a variety of essential oil profiles. However, we will start to phase that line out and focus on newly developed lines with the same profiles. While not utilizing tons of dead sea salt in our Original formula, we want to be mindful of the mining process and lack of sustainability in the future.
Who is the brand's target customer, and how do you reach that customer?
We're a small family business doing as much as we can with as little as we can. We're always testing the customer base. In learning more about their needs, they seemed to separate. We had athletes that were more concerned with physical recovery and, then, we had the clean beauty sector that was interested in self-care at home. That's how we came up with the Recovery line, which is Epsom-salt based, and Detox line, which combines French grey salt, black lava salt and activated charcoal.
What we try to do with our content is stay down the middle. We're not overly catering to either the athletic side or self-care side, but have an understanding of what both are getting out of the experience. We aren't going to change the essence of the brand by narrowing the focus, but by talking to everyone and targeting the solutions to each problem or need. At the end of the day, you're trying to get back to your best, so when we have that conversation about the value in that, it always seems to expand our base.
Who's on the Unplugged Essentials team?
I'm at the head and wear multiple hats, as entrepreneurs do. My long-term girlfriend does all of the paperwork, accounting and logistics, and my sister does customer relations, social media. Then, we'll have friends or family come in part-time to help with our batches.
Is the brand self-funded?
We started with around $30,000 of my own self-funding. The majority of branding, marketing, packaging and manufacturing, we did in-house. I wanted to learn it. I wanted to have my hands in every aspect to know this in a long-term sense. We're just now looking to outsource a little bit in terms of marketing and events as we continue to grow.
I do see funding in our future, but as strategic partnerships. Up until this point, I wanted to make sure I was confident in our brand and customers in order to get investors that would be a good fit. To be able to say, "We got here on our own," then find a great mind and investor to take it to the next level. I won't rush it because we have so many moving pieces right now. We're super passionate. We could certainly take money and give it a shot, but we need to understand as much as we can about our baby before we throw money at it.
When did you or do you plan to reach profitability?
Luckily, because I still own the trucking company, that is the capital generator for me. Almost every dollar goes to our employees and anything else is put back into the next growth stage. So, if that weren't the case, we would be more profitable. To grow with and do what we want, it's a continuous investment in itself. I'm thinking five years and beyond, not one to two years.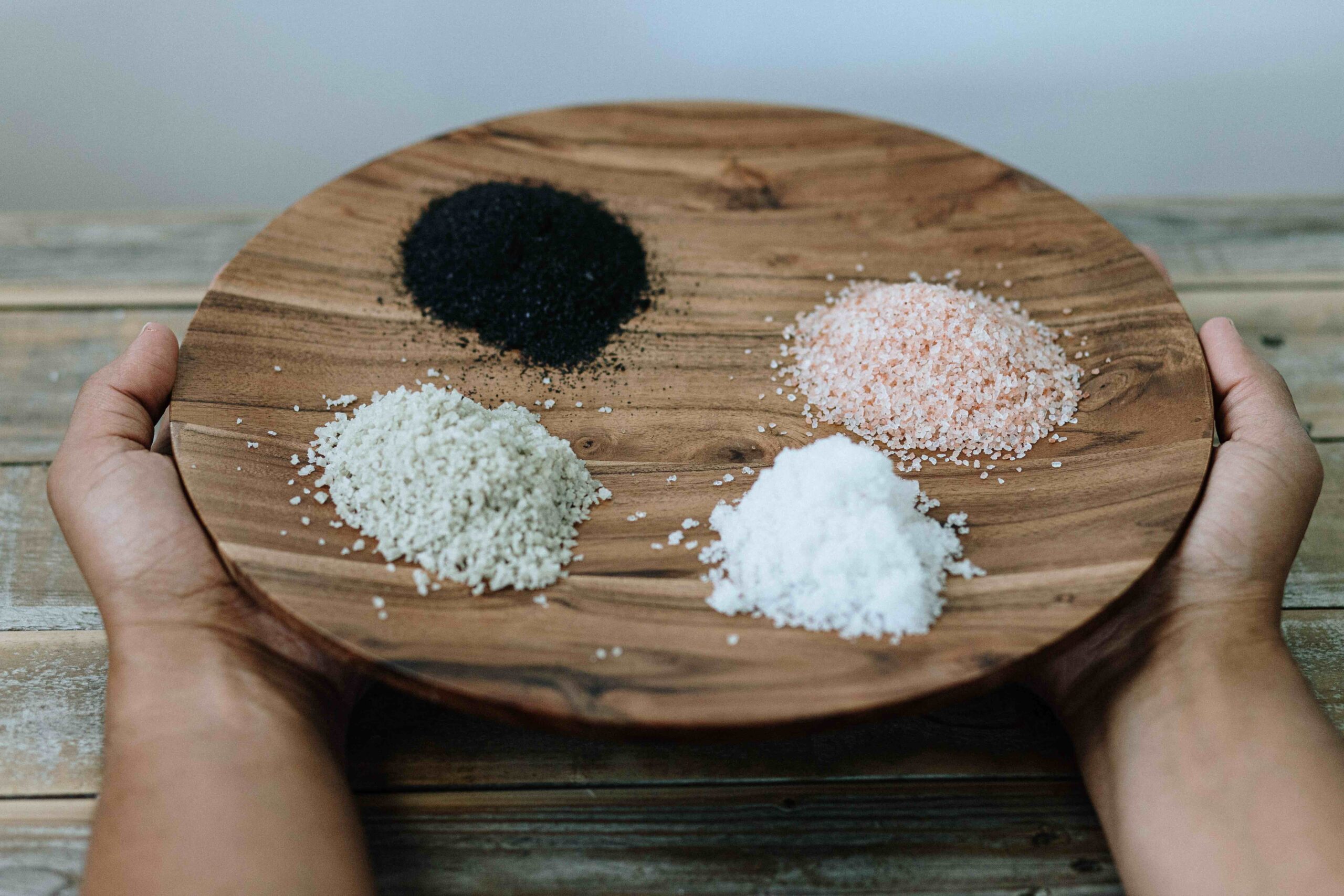 What is Unplugged Essentials' e-commerce strategy?
With the pandemic and police brutality, we're trying to really communicate what we are as a brand. We're fairly small and that gives us room to pivot in different climates. Because of everything, we're revamping our content, working on a podcast and collaborations, and trying to be a place where we're not just a product-driven site, but a place that changes the narrative for men of color and mindfulness practices in this environment. It's beneficial to all people, but trying to build out the meaning behind the brand instead of just offering more products. People don't need more products. They need a community to interact with and make better decisions. I think we can offer that, that's where our energy should be spent.
Is the brand in retail distribution?
We have some small partners, local businesses, which was the easiest way to go. As mentioned, we're hopefully onboarding a marketing team before we put ourselves into distribution because we want to build this as intelligently as possible. It's important to work with small and independent businesses to make those experiences as good as possible and take feedback. We have gyms, apparel companies on the fitness side, yoga studios, a few clean beauty spaces, hair salons, mini spas and aestheticians. We're feeling out where the customers are coming from and what resonates.
What's a dream retailer for Unplugged Essentials?
There are a lot of retailers that I really look up to, ones I think would be a great fit. A well-established brand like Neiman Marcus or Nordstrom covers a wide variety of consumers, and they're known for quality. They carry great brands. Objectively, it's an interesting question. With what is going on, you have to know the value add versus doing it on your own.
Is the brand on Amazon?
At this point, no. We thought about it, but we're a CBD company, so [there's] drama and [scam issues]. Even if we weren't, as valuable as it is as a marketing tool, there are business practices I don't agree with.
If you could get your products into anyone's hands, who would it be and why?
The person that needs it most. That's a lame answer, but it's the truth, it's why it was created. We've played with the idea of an influencer or fanatic, a bath fanatic, who knows? Maybe Chrissy Teigen. That's just to get the branding out there.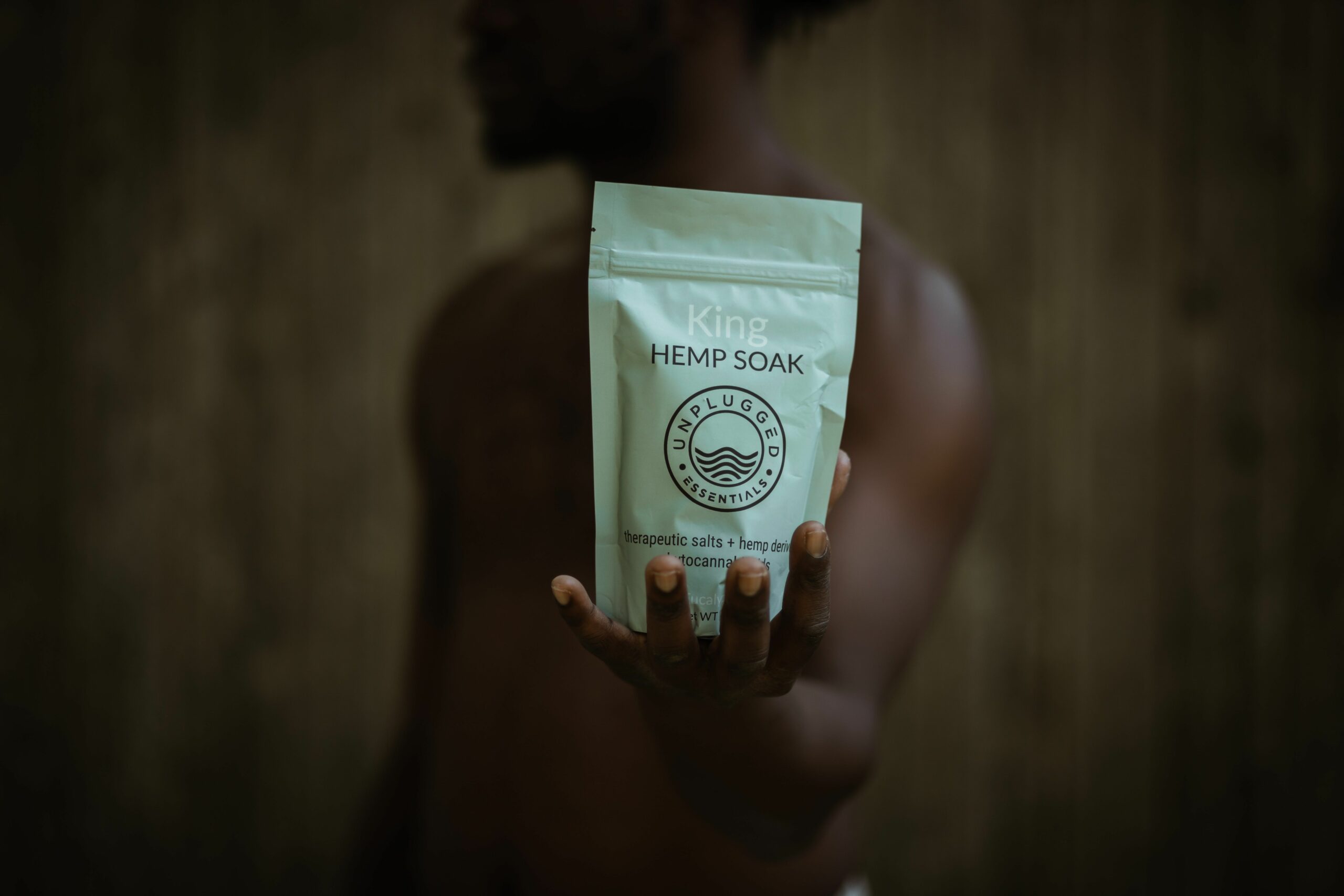 What's been the biggest product fail for you?
There really aren't any product fails. We grew this incrementally. We didn't have capital, so started slow and strategically. But, at one point, as we were growing in orders, I wanted to add scoops to the soak. I was diving into research to get the best one possible. I ordered 10,000 scoops. What I didn't realize is that it was the wrong size, and it didn't fit in the bag or the shipping box. I kept them because it was astronomical to send back at a restocking fee of 40%, so it is my constant reminder to check and recheck before we place any order. Even when we've moved or anyone asks why they're still around, I explain I'd like to keep them as a big lesson learned.
Is there a supplier you work with that you wouldn't be able to execute your brand without? 
There are definitely a few. We're stringent with our ingredients and how we source. Based on the relationships we've fostered, I would be completely dismayed if we couldn't work with them, especially our provider for water-soluble hemp. Most brands that infuse CBD into bath products use oil, and there's a big difference in how it dissolves in the water and how it disperses to the body. Typically, those brands that use an oil put it in everything, so it's cost effective for them, but maybe not the most effective overall. We approached it from, what is the best way to incorporate it? We found a company in Colorado who developed it as an ingestible and thought it would be the most suitable for the body to also absorb it. They told us no one had come to them to use the product in that manner. It certainly makes things easier on the production side. If you mix the salt with oils, even dosing it's difficult. It's a powder we mix by weight, and everything stays dry.
Has the pandemic affected the trajectory of the brand?
At first, our sales dipped. We focused on what is it that people need and how we can facilitate that. What conversations do we have? What discounts do we offer? We didn't know if this was a week, month, year or the new normal. Being humble, we considered that, if this is the new normal, if our brand isn't sustainable, we want to leave as honest and open as possible. We're going to show behind the curtain, who we are and what we're about and, if it doesn't work, at the very least, we represented who we were. By doing that, we got more people into our brand, and it turned into a big positive. Our sales are coming back up and most people are seeking connection with us. People are starting a new practice because of it.
Was there any fear or hesitation in creating the brand?
Oh yes, very much so. The original goal was to open the wellness center, and I have zero experience with that or with hospitality. Still, I was OK going out to get a $500,000 loan to build it out. But, when it came to the product side, it was 100% my money and, once again, I had no experience with development, but I came to the realization that it's only money. It's only going to make the wellness center stronger. It could be a nationally-distributed brand or it could be a failure, but it was going to be lessons learned toward building the rest.
What are your thoughts on diversity in beauty and wellness? 
It's interesting, a lot of the collaborators I've worked with in the past have been white women. That's the majority of what the industry up to this point has been. I've learned a lot from them. The diversity in the industry comes down to marketability. I know a few amazing POC brands who just haven't gotten market awareness. Do I think it's systematic? Maybe not intentionally, but the fact that we're having this conversation now adds awareness and value, and an opportunity for things to start to change in the space. You don't always have to buy from POC, but to be exposed to different products is better. More choice, more equality.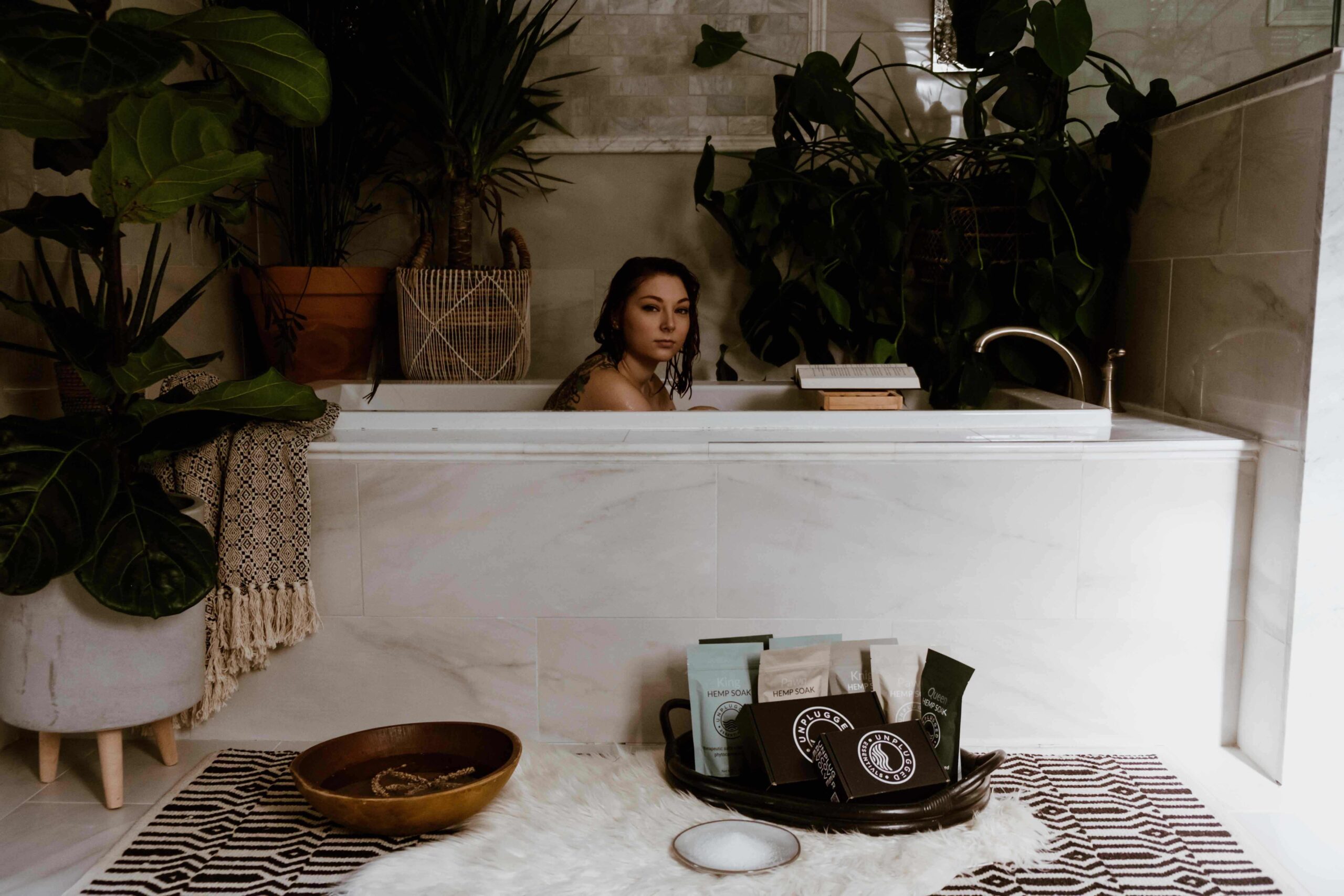 Where does the CBD trend stand?
It's still in its infancy. Moving forward, it will start to have more direct incorporation. Right now, do I think we're overly innovative? No, but a lot of companies will use CBD oil in everything. It's the ingredient you're buying. The same way you wouldn't put almonds or peanuts on a PB&J, almond butter is the method you need, that's where the industry will go. What are some things that will enhance the experience? Things that make it a more complete product. Brands should be mindful of that. We have a few things to do more research on, but, overall, I don't want consumers investing only in CBD, but investing in the brand and development of products. I want the brand to stand for something. This was just the ingredient that got the job done.
Looking forward, we'd like to collaborate more in the cannabis space. It's early, but we really want to offer the best products possible in recovery. What does that look like? Adding THC and playing with, not just a gummy, but doing something directly with muscle recovery and anxiety [and] creating a complete product, possibly incorporating ashwagandha, not something that just gets you high. That helps change the narrative. People just want to feel better, but, because of the stigma, they don't pursue the options. Breaking down those barriers slowly will create more of a national comfort around it.
What advice would you give to fellow entrepreneurs?
Go for it with 100%, but, before you do, look at what your reward structure is. Being an entrepreneurs very high risk and low reward for a long time. Hopefully, after all your hard work, it's there, but it's not for everyone. If your interest is chasing a passion, you just have to go all in and understand it's a process. You're always learning, and that's cumulative. The money isn't always there, but, down the line, you'll be better off as long you stick with it.