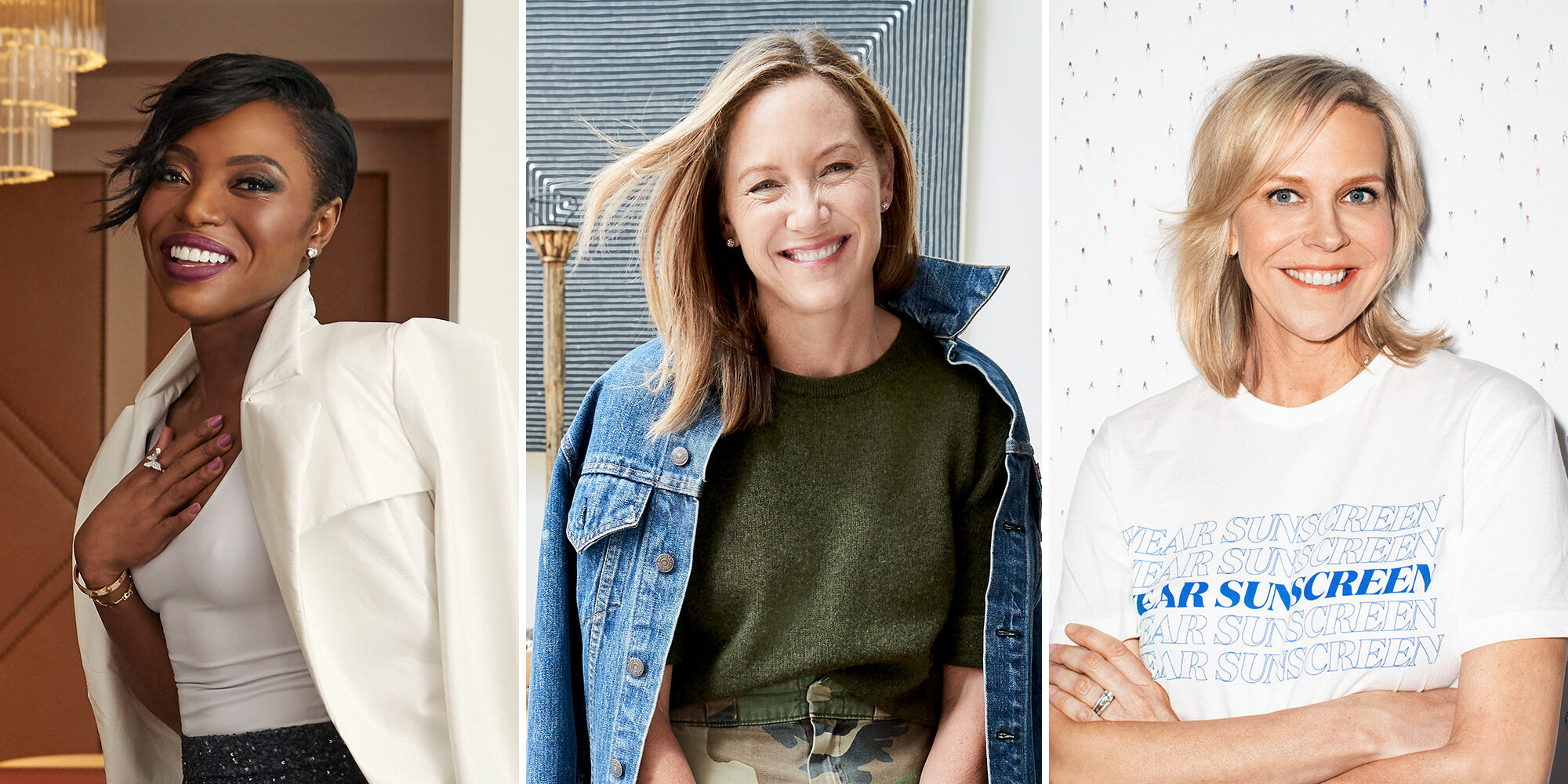 UOMA's Sharon Chuter, Beautycounter's Gregg Renfrew And Supergoop's Holly Thaggard On Leading Mission-Driven Brands
A growing group of beauty entrepreneurs put mission over money.
Three such beauty entrepreneurs—diversity champion Sharon Chuter, founder of UOMA Beauty, skin cancer fighter Holly Thaggard, founder and CEO of Supergoop, and clean beauty advocate Gregg Renfrew, founder and CEO of Beautycounter—joined Beauty Independent's In Conversation webinar last Wednesday. During it, Chuter, who launched the #PullUporShutUp initiative in June calling upon beauty companies to release the number of Black employees they have at corporate and executive levels, said, "I don't mind being the first to do something, but I will never be the last." Here's more from her, Thaggard and Renfrew on the highs and lows of leading expanding brands, fundraising challenges, and business tips for those looking to follow in their purpose-driven footsteps. 
Sharon Chuter, Founder of UOMA Beauty
Inspiration: Born in Nigeria, Chuter has been shaking up the status quo since she was a young woman. After moving to Australia and climbing the ladder at some of the world's largest conglomerates, including L'Oréal, LVMH Louis Vuitton Moët Hennessy and PepsiCo, she encountered exclusionary, male-centric corporate environments rife with microaggressions and became increasingly frustrated by the lack of beauty products catering to varied audiences. In 2018, Chuter took aim at the beauty industry's diversity issues by launching UOMA Beauty with 51 shades of foundation.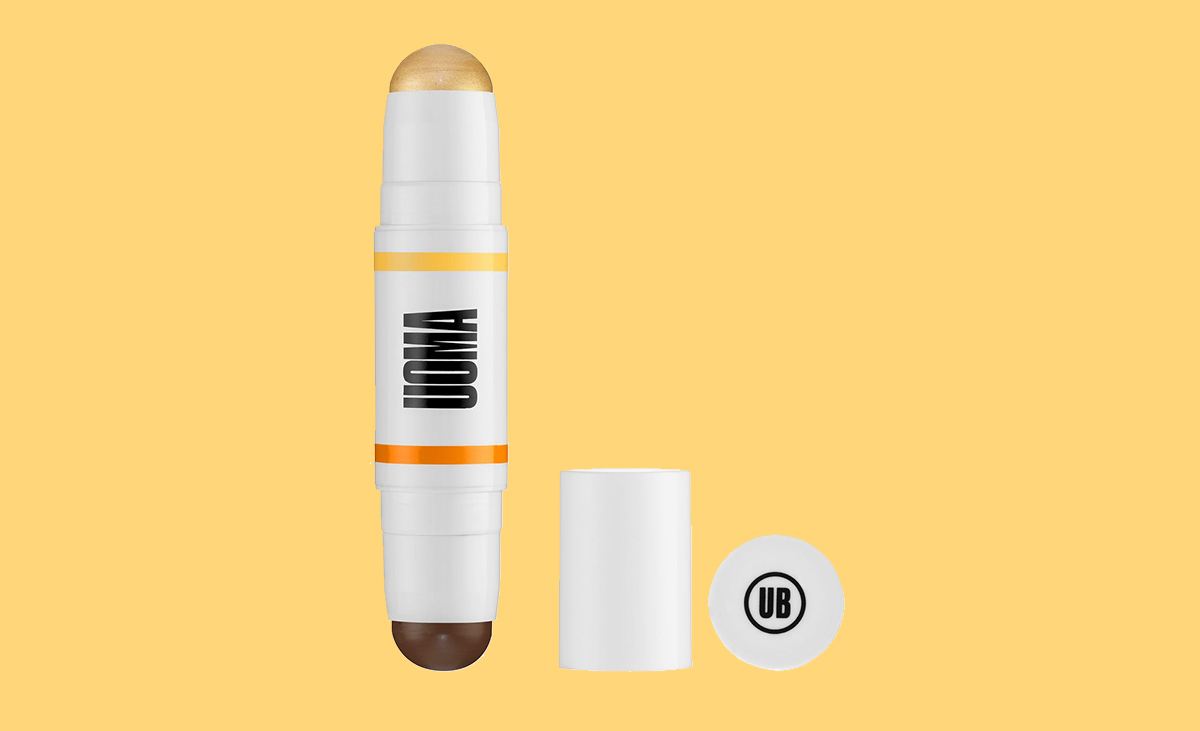 Challenges: In 2018, a ProjectDiane study discovered only .06% of venture capital had gone to Black women since 2009. "There are very clear reasons that corporate is not nice to us," said Chuter, who noted fundraising presented a huge learning curve. She said, "We all run out and set up our own businesses, but VC is very male-, middle-aged dominated. Women in general struggle, and we know anything that impacts women impacts women of color 200-fold. It's a huge problem." At the start of UOMA Beauty's fundraising process, Chuter admitted to having trouble distinguishing the focuses of different investment firms due to the investment community's secrecy. She shared that the brand almost went bankrupt as a result of the capital needs of launching at Ulta Beauty and Selfridges. Chuter said, "I should've said no, but the crazy entrepreneur in me was like, 'Absolutely!' I had no idea how to pull it off, none of the money to support the inventory."
Key Learnings: Introductions are crucial for raising money. "How do you get into the ecosystem? Now, I introduce people," said Chuter. "I make sure that, when I meet somebody, I'm like, 'Are you raising money?'" She doesn't advise entrepreneurs to scale their brands right out the gate. She relayed that the pressure of assembling a workforce at UOMA Beauty and launching its 108 stockkeeping units was immense. She estimated it takes a few million dollars for a beauty brand to successfully enter major retailers. Chuter recommended they raise it in chunks through $50,000 to $100,000 friends and family rounds. "Taking money from the wrong people could end up ruining your business," she said. "You have to make sure that you are very clear on why you're doing what you're doing, the values, the tradeoffs you're willing to take and who you're willing to allow to come in there because an investment structure is really truly marriage."
Gregg Renfrew, Founder and CEO of Beautycounter
Inspiration: As a member of Xerox's sales team shortly after graduating college, Renfrew pounded the pavement in New York's Upper West Side—a territory Howard Schultz was responsible for, too, in his days as a Xerox salesman—and sharpened her negotiation skills. She'd go on to become one of the top Xerox salespeople in the country. Later, she co-founded a bridal registry company called The Wedding List, which was acquired by Martha Stewart Living Omnimedia in 2001. Al Gore's documentary "An Inconvenient Truth" prodded her to pay more attention to the environment, and she connected the dots between chemicals harmful to the earth and those harmful to human health. To make safe and efficacious beauty products accessible, she started Beautycounter with a direct-sales model in 2011. The brand is on pace to sell approximately 35 million products by the end of 2020.
Challenges: Beautycounter started a few years before Credo got underway. At that early stage of clean beauty, it was difficult for Renfrew to convince chemists and cosmetics manufacturers that clean beauty products could deliver results. "We were called Brutal Counter at the beginning because it wasn't good enough just to switch one product ingredient for the other," laughed Renfrew. She added, "They had to perform as well or better than traditional brands or people weren't going to use them." Renfrew believed shoppers would try a cleaner brand if they connected to the mission behind the brand.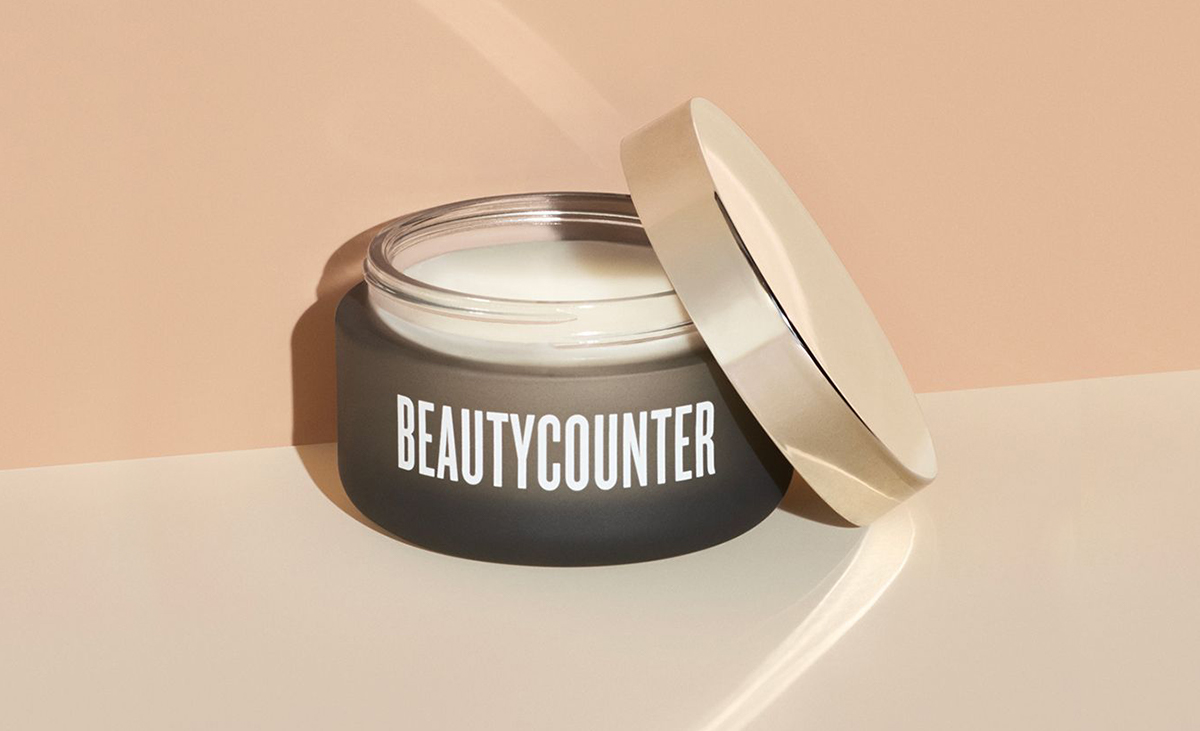 Renfrew's entrepreneurial rise has been hampered by sexism. "Even in my own company, I've had people disrespect me, ignore my advice, think that I'm not smart enough or good enough," she said. She not only wants to create safer beauty products for women, but lead by example to show them they can go after what they want professionally and personally. Renfrew said, "I dig deep and find confidence in myself to move forward, even in the absence of validation from those around me."
Key Learnings: Beautycounter has tapped its e-commerce website and 60,000-plus independent sales consultants to propel the brand's clean beauty message and revenue growth. The company also partnered with Target and Sephora for limited runs and opened three brick-and-mortar locations to increase exposure. "Today's consumer demands this approach, they want to shop your brand when they and where they want," said Renfrew. "It's all about building an intimate relationship with the consumer directly and owning that information so we can better serve them."
Beautycounter doesn't formally sell through Amazon, but about $2 million worth of its products are sold through the giant e-tailer. Although it's not great for storytelling and brand-building efforts, Renfrew credits Amazon with being a replenishment juggernaut. She suggested every brand and retailer be cognizant of Amazon's tactics. Renfrew said, "Some choose to ignore it, but you need to be mindful of what they are up to whether you want to play ball or not."
Holly Thaggard, Founder and CEO of Supergoop
Inspiration: Sparked by a friend's skin cancer diagnosis, Thaggard researched skin cancer causes and prevention, and learned daily use of sunscreen can decrease risk of the disease. The former school teacher's mind turned to her third-grade students who were outside on the playground every day with no shade. "I never once saw a tube of sunscreen," she said. Thaggard created SPF specialist Supergoop in 2007 and reinvigorated a sleepy sun care category with unique, user-friendly products to encourage kids and adults not to skip sunscreen.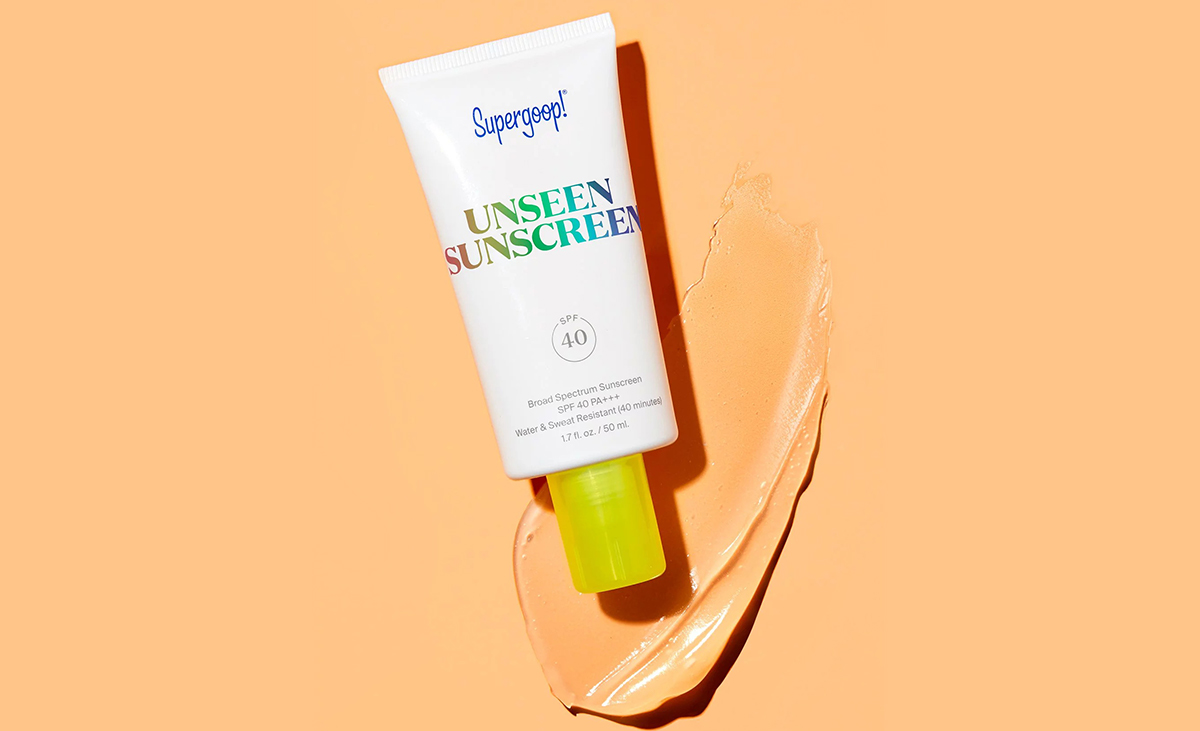 Challenges: In 2004, when product development for Supergoop was revving up, Thaggard faced similar challenges to Renfrew. Vendors and chemists able to formulate sunscreens that didn't produce a white cast and were easy to blend while avoiding oxybenzone, parabens and synthetic fragrances were few and far between. As Supergoop has grown, so has Thaggard's list of ingredients she won't formulate with. She's also changed her distribution strategy. At first, Thaggard aimed Supergoop's products at schools, but regulations stopped sunscreen from being allowed into them. She petitioned to change state laws and pivoted to placing Supergoop in kid's stores to educate consumers.
A Sephora buyer stumbled across the brand in a luxury kid's boutique and phoned Thaggard after finding her number on the back of its packaging. The beauty specialty retailer was interested in installing Supergoop in in-store endcaps for the summer, but Thaggard thought the summer-specific setups wouldn't be helpful in spreading SPF wear beyond the season. Ultimately, Sephora agreed to give the brand less space in exchange for a longer period of time in a premium spot. 
Key Learnings: Thaggard counsels brands to take meetings with investors before they're in the middle of raising money. She met with investors in advance of Supergoop hitting $1 million in revenues. Although Supergoop wasn't big enough for private equity firms to back, the early meetings bolstered Thaggard's confidence and yielded connections to turn to for guidance. One connection, John Kenney, co-founder and partner at Cult Capital, formerly JMK Consumer Growth Partners, contributed $100,000 to a friends and family round before JMK invested later on. 
In 2015, Supergoop raised $6.5 million, and JMK dedicated $4 million of it. In 2018, private equity firm Encore Consumer Capital took a minority stake in Supergoop. Thaggard emphasized patience is paramount when selecting investors. She met with more than 65 investment groups before settling on Encore Consumer Capital. "Every year has to double or triple, you have to keep scaling, and you will need money," she said. "Trust your gut, and always put your mission first."