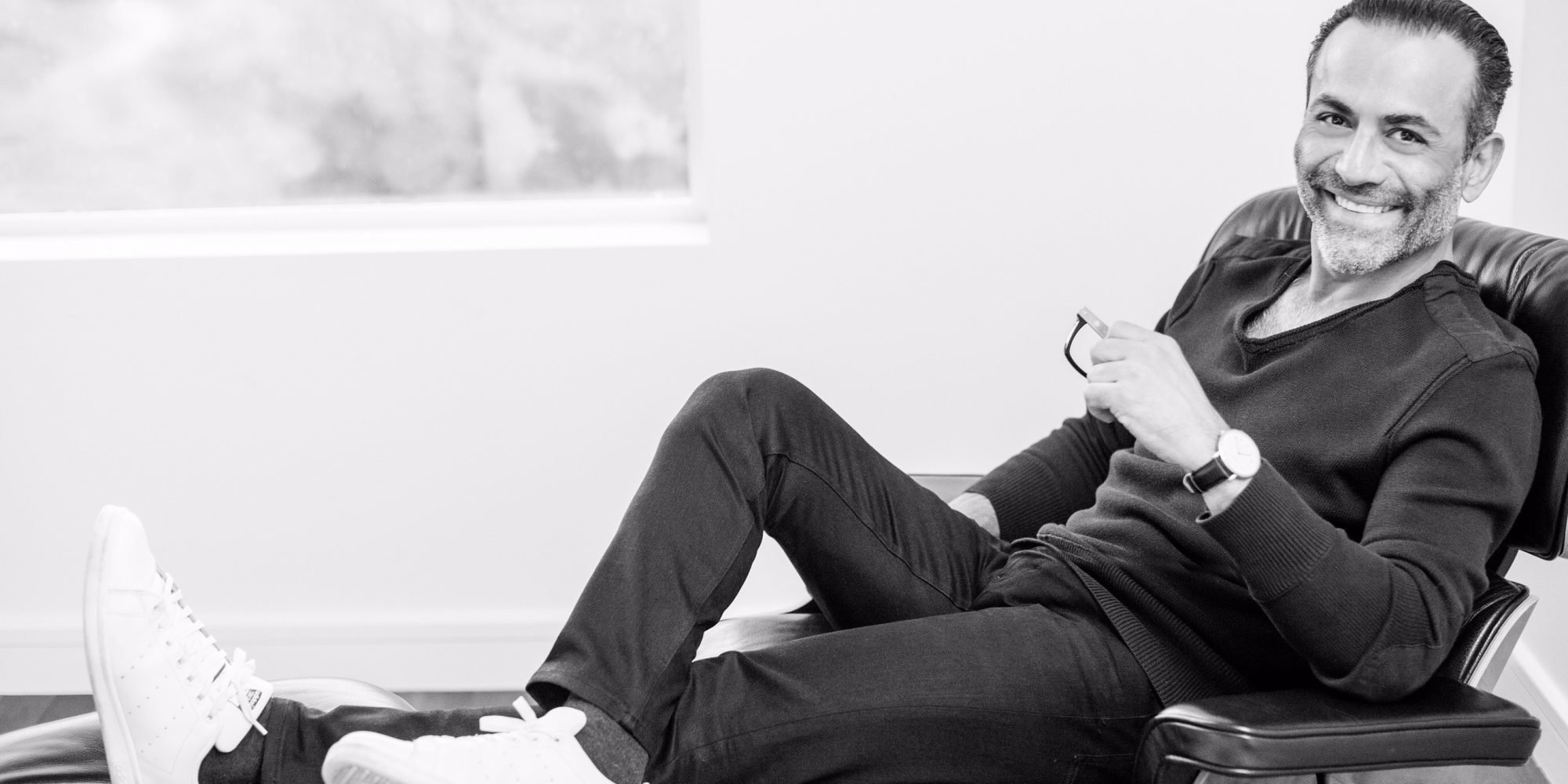 Vanity Planet's Alex Dastmalchi Has Gone From Being Smuggled Out Of Iran To Selling Over Two Million Skincare Devices
The status quo in the beauty industry isn't eternal. At one point, Clarisonic was the king of skincare devices, but upstarts like Vanity Planet have challenged its reign. Powered by influencers such as Bretman Rock, Nikkie de Jager and Nicole Guerriero spreading the word about the brand's products, Vanity Planet has accumulated 156,000 reviews with four-and-a-half star ratings or above; achieved a return rate of 1.2% on online orders in a segment known for high dissatisfaction; extended from direct-to-consumer distribution to the retailers Target, Anthropologie, Urban Outfitters, Macy's and more; generated one billion media impressions last year; and sold over two million facial tools.
Alex Dastmalchi is the unlikely beauty entrepreneur behind Vanity Planet and the Newport Beach, Calif.-based consumer product goods company, Dastmalchi, that owns it. An Iranian immigrant, his business endeavors have crossed construction, legal marketing and skincare electronics, where his prowess for selling affordable merchandise through digital channels has made Vanity Planet an integral part of many beauty consumers' routines and is expected to drive forthcoming Dastmalchi brands. "I have been self-employed since I was 18. I tell people I am unemployable. I have too much fun doing startups," says Dastmalchi. Beauty Independent spoke to him about his journey to the United States, the evolving influencer landscape, expansion into topical products and the future of his company.
What is Dastmalchi?
We have a small portfolio of CPG brands. We started in oral care in 2012, and Vanity Planet started in 2014. Dastmalchi is an incubator, and Vanity Planet was born out of our incubation. Vanity Planet is about 80% of our business. The way we built our platform is with technology that we are able to plug any brand into. With the right amount of resources, we can turn them into a success. Other brands we have are oral care brand Dazzlepro, health and fitness brand Vitagoods, and audio brand Kove. We focus on products that people regularly use in their routines.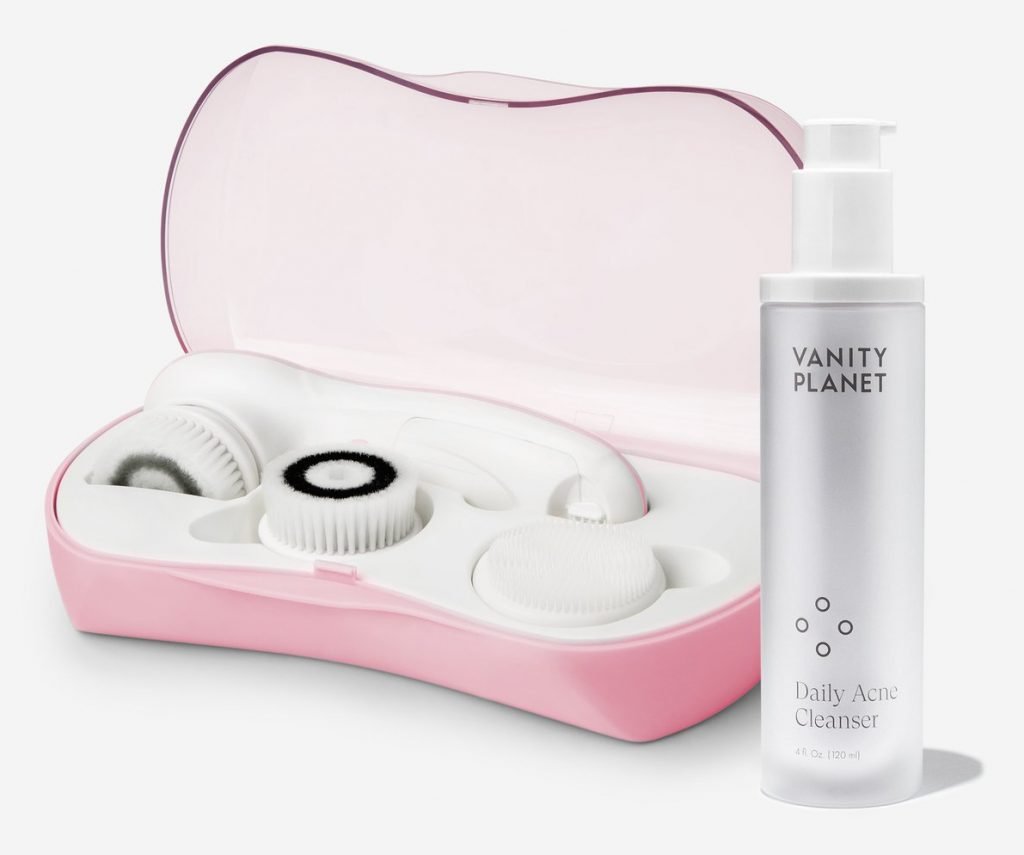 You are an immigrant to the U.S. Where are you from originally?
I migrated here when I was 17 from Iran. I was born in Iran, and I was there until I was 8. We were fortunate to be here in the U.S. before the Revolution started. My parents are both educators, and my father was part of an exciting program during the previous regime in Iran that hand-selected 93 educators to send them to the U.S. to finish their studies. My dad studied educational management. They were supposed to go back to Iran and change the educational system, but that didn't happen when they went back. We went back to Iran and, unfortunately, everything changed in the country that we loved so much. At the age of 16, I didn't want to live in Iran anymore. I didn't see a future for myself there. I'm a parent now, and I don't know how my parents found the strength to do it, but they allowed me to get smuggled out. I got shot at at both sides of the border, the Iranian side and Pakistani side, when I crossed the border. I spent a month in Pakistan and then went to Vienna, where I spent 11 months. I turned 17 in Austria and, finally, I got to California in July of 1987.
What was it like to arrive in the U.S.?
I have an amazing, close family. It was really difficult to leave, but I always wanted something better for myself. I used to daydream about owning my own business when I was 13 or 14 years old. Two days after I got here, my first job was at a liquor store near UCLA on Westwood Boulevard. I was there for a brief time. My cousin owned a construction company, and I was living with him for a few months until I moved out on my own. He said, "If you need a job, you can come work for me." I started working for him at his construction business as a job site laborer, and I quickly told him I wanted to do more. I was promoted to being an electrician. From there, I went to another company doing commercial electrical work. I was working for them and going to school at the same time, and I started picking up side jobs. I was passionate. I wanted to work and work really hard, but it caught up to me. I was fatigued at all my jobs. I fell asleep at them. I fell asleep at my job, got warned the first time and, the second time, they told me I was fired.
It wasn't a problem, though, because I was excited about owning my own business. I owned my own construction business at close to the age of 19, and I was still trying to get my education. I made a pretty meaningful amount of money at an early age. Someone who I had become good friends with was a lawyer, and he said, "Can you help me market my business?" I ventured off from construction, and I got approached by other attorneys that wanted me to put the same program in place for them. The business grew from the early '90s to 2008. We started with attorneys and then grew to physicians.
I made a mistake that entrepreneurs make. One of our clients grew big and became the largest part of our portfolio. We supported that business every way we could and, in the process, we had to hire a ton of staff. Our client's business folded. When that happened, it left us with an incredible amount of fixed costs and a few million dollars of accounts receivable. That was at the bottom of the economy in 2008. We had to close our doors.
What happened after that?
In 2010 and 2011, we focused on reinventing ourselves. Are you familiar with 1-800-Dentist? We wanted to mimic that and do a model like theirs. We toyed around with that for a couple of years. It started to pick up, but it wasn't anything meaningful. For better or worse, I've been passionate about building something pretty meaningful and scalable. We studied different verticals to see what we should get into and stumbled upon the CPG sector. We knew that there were many inefficiencies in the sector, and that was before the term "digitally-native brand" was around. The devices were made mostly in China and India, but, by the time they went through different hands and were loaded down by inefficient marketing, they were burdened by a lot of expenses.
As a young man, when I was about 19 and 20, one of the things that bothered me was that I suffered from cystic acne. I lost confidence, and my self-esteem was low. When you suffer from cystic acne, it is quite a challenge. I wanted to get my problem resolved, so I sought out the best dermatologists. I was fortunate enough that I went to Dr. Obagi himself. He put me on an aggressive treatment plan to take care of my acne. He told me the cost, and I had sticker shock. It worked, but I spent thousands of dollars on it. Flash forward to when I was looking at the CPG sector, I thought, "What if we offer high-quality products that are accessible to everyone, not just a select few?"
I traveled to China and met with many manufacturers. I went to one in Guangzhou, China and, at it, a lady said, "Let me do a treatment on your face with this device." My skin felt better immediately. I brought it home and used it on a daily basis, and started to see results. I gave samples of it out, and everyone loved it. We were a small team of five people and pretty scrappy. We started calling wholesale accounts. We put it on Amazon and other dot.coms. That was the beginning. The good news for us was that we would sell out of our inventory almost instantaneously. We knew we had a big hit on our hands. Our core philosophy at Vanity Planet is that we only offer products that we use and love that are high quality and accessible to everyone. We started with that in mind, and we still operate with the same exact principal.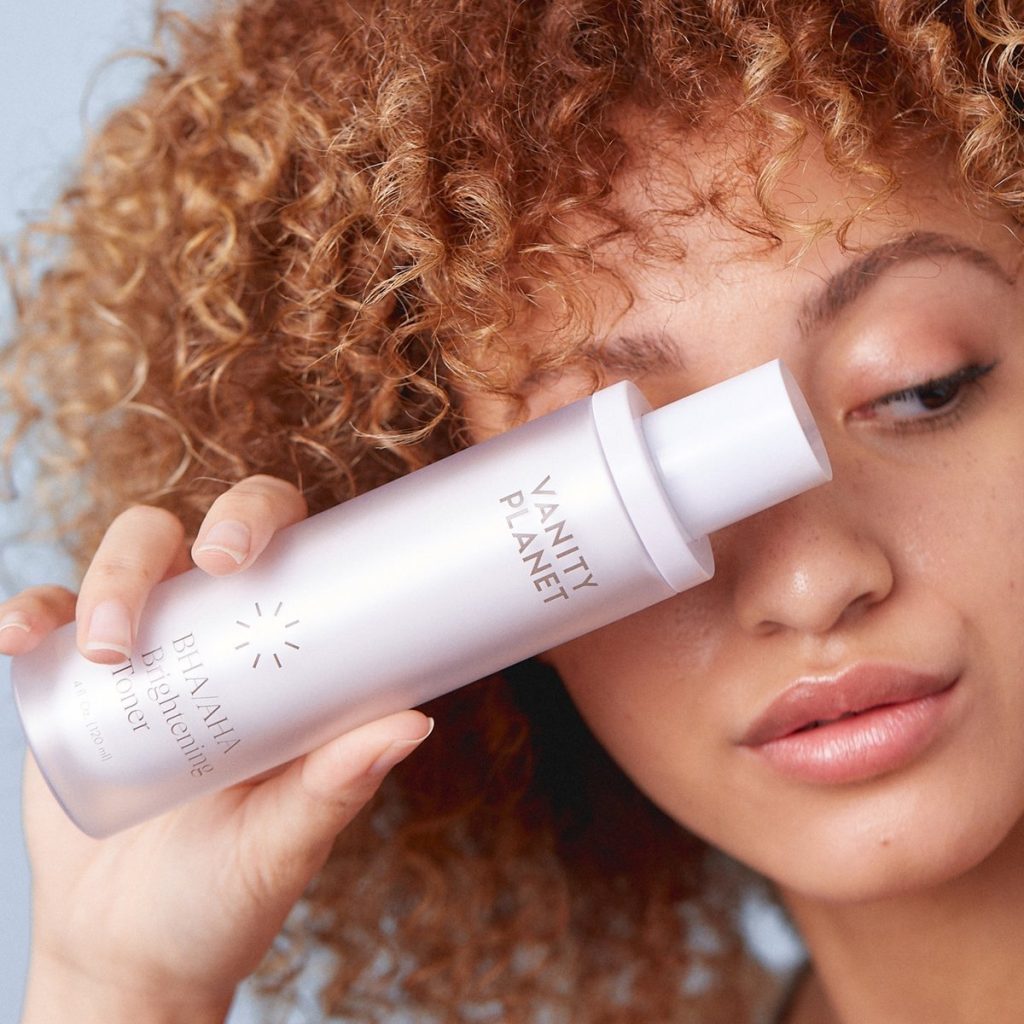 What was the distribution strategy?
We didn't have the skill set to directly market to consumers. It required capital and knowledge, which we didn't have at that time. We thought if we put the product in marketplaces, it would get in people's hands, and they would recommend it to their friends and family. The idea was as simple as that, and that's what happened. We started 100% wholesale. Then, we wanted to figure out how to directly engage with the end user. That effort started in 2015. We've always had this mentality of not operating in the same box that everybody else does. Why not think creatively and create your own box?
We started looking at social media, specifically YouTube, and saw there were a lot of self-made beauty experts gaining attention. We partnered with content creators and immediately had success. We brought in people whose entire jobs were to put products in the hands of people who have reach. It started out with YouTube and went to Instagram. We went from 100% wholesale to 73% of our transactions today being from direct-to-consumer.
What is your approach to influencer marketing?
From the outset, we wanted to make sure that the influencer partners that we worked with are aligned with our strategy and our brand. We use a lot of technology and data to substantiate which influencers perform better for us and the ones that have the best engagement. From 2015 until now, we have successfully worked with 8,000 influencers. I look at influencer marketing as a very efficient way to market, but, like any other medium, you are going to have folks come on board that don't deliver on their promises and take advantage of their audiences. Those influencers very quickly become irrelevant. We are super proud of our partners that are extremely engaged with their audience. Our influencer partners work hard to deliver great content.
Return on investment on influencer marketing has gone down, though, right?
It has definitely declined. At the same time, we are still getting pretty reasonable ROI that we are happy with, and our partners are happy with, but the work has become 10 times more difficult. What we do today to identify a good collaborator is far more sophisticated than it was five years ago. There are big companies that pay extremely high prices for collaborations that aren't well thought-out, so the influencer and the brand fails. Because they are paying more than they should, that creates bad habits. There are inefficiencies in the way people do this. All of the tools that need to be there to make it more efficient aren't there yet. In China, for example, where they use the term KOLs [key opinion leaders], they are doing far more with influencer marketing than we are doing here in the U.S.
I don't think any form of marketing will stay stagnant. You have to do your research and see what's next. TikTok is a new platform we are looking at. The other thing we are looking at is technology getting better to allow us to get more meaningful data. At the end of the day, the end users are the core of our business. We work hard to bring them great products. If you do that, the most important marketing is word of mouth.
What are you known for at Vanity Planet?
We are known for our facial exfoliator line. Our number-one category at the beginning—and still today—is facial exfoliators. We have sold over two million units of facial brushes. We started with Spin for Perfect Skin and added Ultimate Skin Spa, which has become a favorite. Our Glowspin facial brush is sold exclusively at Target stores. We started at 300 stores last year and are expanding to around 1,000 stores. We have a number of important meetings coming up with retailers. We have created demand and, now, retailers want to partner with us. Retailers need traffic, and we have the ability to drive traffic because of the momentum we have online.
This year, we've had the most products come out both in devices and consumables. We think we have the most comprehensive line of skincare devices and, now, we have paired them with consumables. We bring the spa experience to your home at an accessible price point. Our new devices include the ultrasonic wand Essia, facial steamer Aera and at-home microdermabrasion device Exfora. We also have a new beauty refrigerator called Fria. In our consumables that we couple with our devices, we have an emphasis on clean beauty. We have launched Face & Body Polish, Daily Acne Cleanser, BHA/AHA Brightening Toner and more. We have put bundles together to address different skincare concerns such as sensitive skin, and dull and dehydrated skin. For each one, we have an essential routine and an advanced routine. We are innovating like crazy.
Vanity Planet is in a skincare device segment with prominent competitors like Clarisonic. How does it distinguish itself?
According to numbers from Tribe Dynamics, we have much better EMV [earned media value] than Clarisonic and Foreo. Clarisonic is a great device, but it's not a digitally-native brand, and we serve the market at a lower price point. Our devices are well-received. We can't keep them on the shelves. I know a lot of DTC businesses that have raised a ton of money and have never seen profitability. We operate completely differently. Are we profitable every year? No, but, without institutional money, in 2016, we grew 90%; in 2017, we grew 72%; and, in 2018, we grew 54%. We have built a business at a fraction of the capital costs that other DTC brands are burning through. We are very conservative. We don't grow out of control. Last year, we sold 1.35 million units of product, most of which were sold DTC.
You mentioned Dastmalchi is an incubator. Is it going to incubate more brands?
We have two more beauty brands that are coming out in different categories. They will launch at the end of this year or the beginning of next year. One of them is in preventative anti-aging, and the other is in hair removal and treatment for after hair removal. We challenge ourselves to bring more innovation to market and look for other opportunities.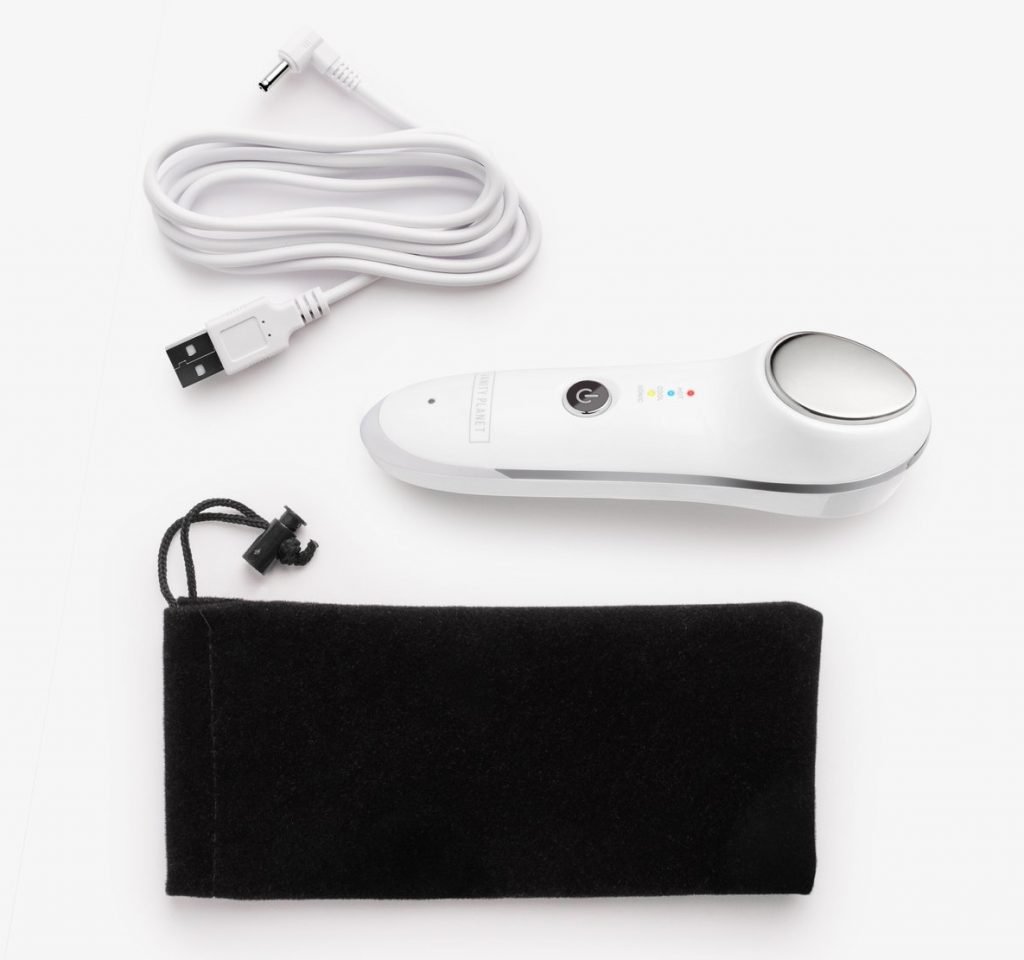 What do you hope your company will be like in five years?
We are going to be 100% omnichannel. Right now, we have very little retail presence, but we want to grow that, and we want to hit markets globally. Now, most of our business is done in the U.S. I'm like a little kid in a lab, and I absolutely love it. I love seeing what other problems exist and how we can offer solutions to them. We want to build more brands, and we want to continuously grow.