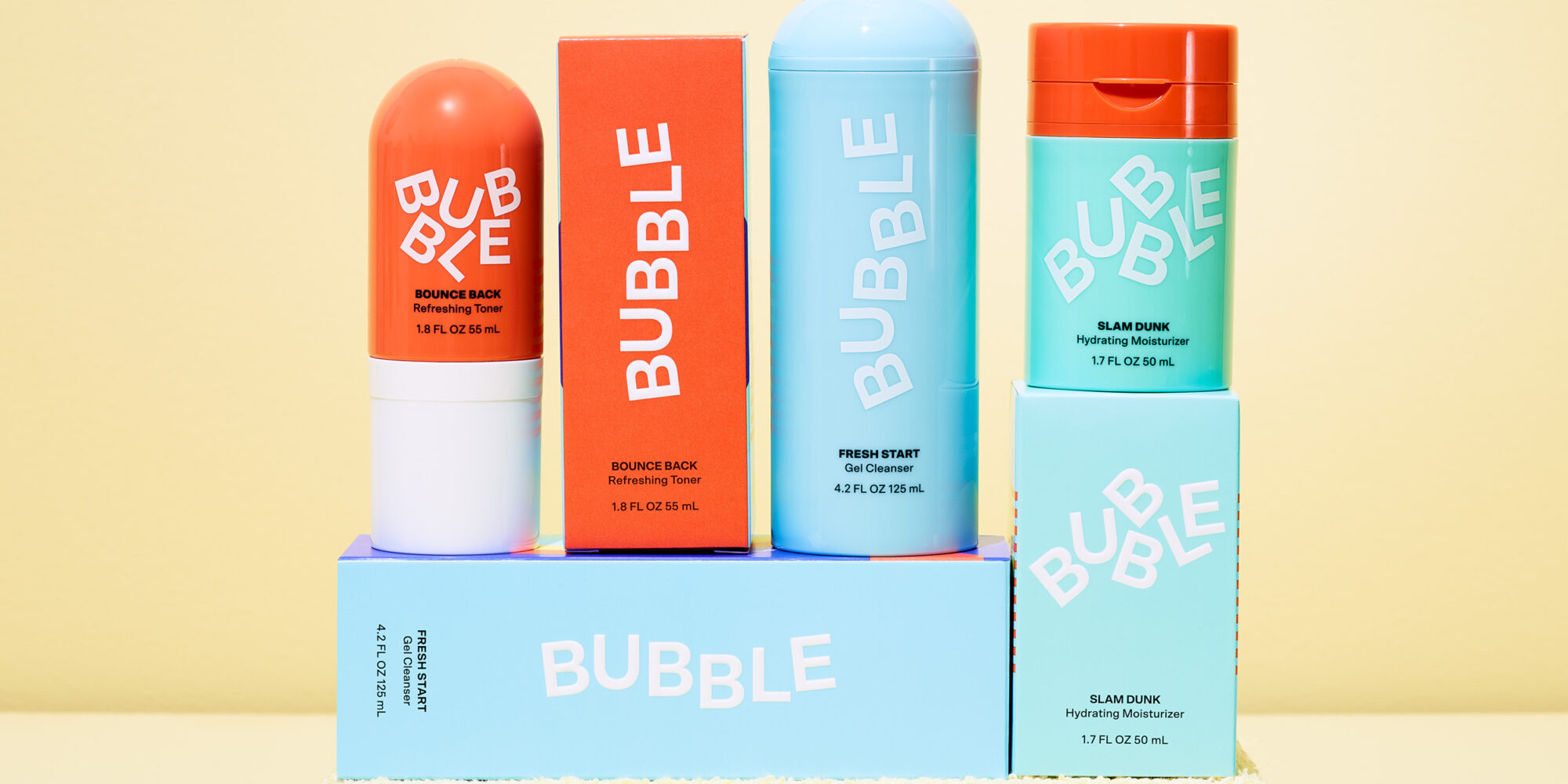 VC-Backed Brand Bubble's Affordable, TikTok-Charged Gen Z Skincare Strategy
Digital marketing expert and millennial Shai Eisenman is giving gen Z, which she declared the "
best generation in history," affordable skincare formulated for teenagers with
her new venture Bubble.
The brand is launching Thursday on its website with seven skincare products priced from $12 for Bounce Bank Refreshing Toner to $19 for Come Clean Detoxifying Clay Mask. Eisenman has been working on Bubble for two years, and spent a good portion of the time delving into the beauty industry to identify a white space she could enter and decided the teen segment could use shaking up. 
Eisenman says, "One of the things I've learned was that, even though teens today are so different and a whole new generation, when it comes to skincare, they're still using the Neutrogena's, Clean & Clear's, Mario Badescu's of the world, which are brands that are very different than everything teens believe in and everything that teens are looking for."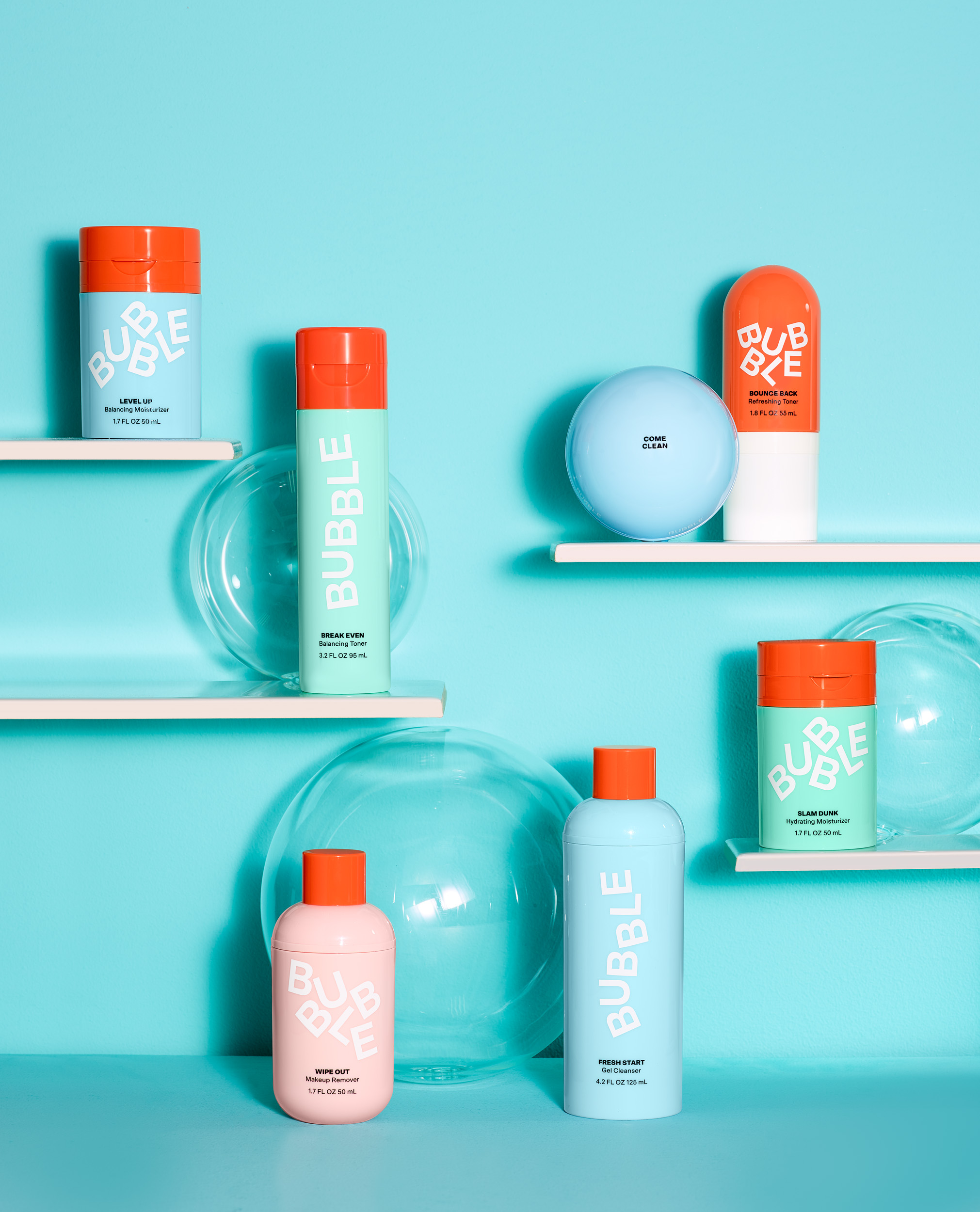 Eisenman talked to a lot of teens to discover what they want in their skincare. In 2019, she conducted focus groups with 600 teens. "There's not a brand that, first of all, speaks to their values," says Eisenman. Secondly, she points out packaging design is top of mind for social media-savvy gen Z consumers. Eisenman says, "They constantly look for products that are really aesthetically pleasing from a packaging perspective, and that they want to post and create content for, but they are obviously still looking for products…that will actually work for their acne."
Price is paramount to teens that have limited budgets to spend on skincare—or have parents with limited budgets to spend on them. According to Piper Sandler's semi-annual of nearly 10,000 teens for fall 2020, female teen skincare spending clocked in at $101 per year, down 3% from a year ago. Inexpensive mass-market brands like CeraVe have been catching on with this group. Its 12-oz. cleanser is about $11. At $16, Bubble's 4-oz. Fresh Start Gel Cleanser is four times more expensive than CeraVe's cleanser on a per ounce basis. However, it's housed in a brightly-colored two-toned bottle and is packed with gen Z's favorite accessory, stickers. 
Eisenman emphasizes Bubble's formulations distinguish it from drugstore brands, too. She and Jessaline Orlansky, a clean beauty product developer who's worked with Emilie Heathe, Nuria Beauty and Nars, refined the brand's plant-based formulations for over a year. They stuck to a science-driven approach with the intent of delivering the efficacy teens are searching for from their skincare products, and steered clear of controversial ingredients. Eisenman says, "I have a daughter. I want to create something that I will actually be very happy that she will use."
"Even though teens today are so different and a whole new generation, when it comes to skincare, they're still using the Neutrogena's, Clean & Clear's, Mario Badescu's of the world."
Beyond product and price, place is an important consideration for brands catering to gen Z. Teens favor in-person shopping and, even during the pandemic, they can go to their local CVS or Walgreens to pick up Cetaphil, CeraVe or Neutrogena products. While Bubble is beginning in direct-to-consumer distribution, Eisenman is adamant it will have an omni-channel future. Her goal is to put it in as many drugstores as possible within 12 to 18 months. 
Bubble has already been building its audience via social media. The not-yet-launched brand has 31,000 Instagram followers. Nascent on TikTok with 173 followers, it's poised to increase its presence on the platform as it's partnered with 10 personalities with strong followings on it. In fact, four of them—LGBTQIA rights activist Jazz Jennings, Hype House founder Chase Hudson, dancer-turned-influencer Kenzie Zeigler and wildly-popular skincare blogger Hyram Yarbro—have a combined following of 50 million on TikTok.
"A lot of brands will launch with influencers, but they'll do one post," says Eisenman. "We're doing a full-year campaign with them as the face of the brand. We have created content with them for everything we do." Rudy Pankow, star of Netflix's hit teen drama "Outer Banks" and a Bubble ambassador, is on the front of a mailer put in every Bubble order.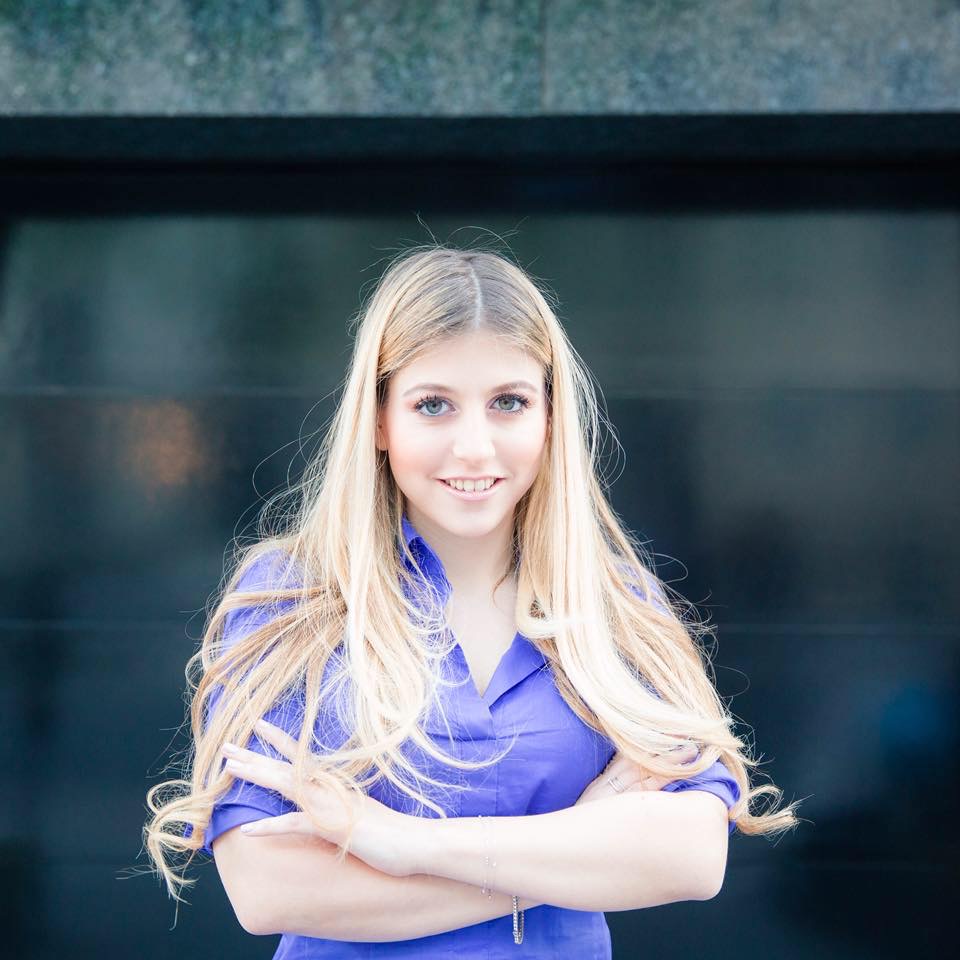 Using buzzy community-building platform Geneva, Eisenman has grown Bubble's community to over 4,600 teens she connects with daily. "I spend probably about five hours a day on the app talking to them," says Eisenman, adding, "They are a part of the brand. They help us make the decision on everything, our packaging, the talent that we work with. When we did a production and had to choose between different directors to direct the production, we sent them to the teens to see what vibe they preferred." She figures the chat in the community is about 10% related to Bubble, and about 90% related to Netflix shows, art, music and other topics important to teens.
Eisenman knows one of those topics is self-confidence and teens' daily struggle to feel comfortable in their own skin. Beyond its punchy packaging and formulations designed to make teens' skin look its best, she wants Bubble to support teens in feeling confident. "We wanted to create a company that actually sees, hears, and supports teens because we've been there before and we know just how much skin issues can affect self-confidence and mental health. This is why everything we do is around this message, 'beauty is not a competition, it's a parade,'" she says.
Bubble will be donating 1% of sales to support different organizations around teen mental health, including Teen Line. The company will also be launching a partnership with Better Health to give teens 50% off online therapy for the first month.
Bubble's board of advisors counts Alexia Brue, co-founder of Well+Good, and Alexandra Wilkis Wilson, founder of Glamsquad and Gilt, as members, among others. The board has raised an undisclosed amount of seed capital from Peloton, Casper and Harry's investor Bullish, Willow Growth Partners and FAB Ventures, which previously funded sexual wellness e-tailer Bloomi, skincare brand Dr. Elsa Jungman and digital beauty publication Very Good Light. 
"I'm proud to back Shai. She's a bold female founder who really cares about teens," says Odile Roujol, founder of FAB Ventures. Of Bubble, she continues, "It's not only nontoxic ingredients rooted in plants, but it's also tackling the physical change and puberty vulnerabilities. She's about self-expression and being true to ourselves. It matters to be about self-confidence, especially in this period."