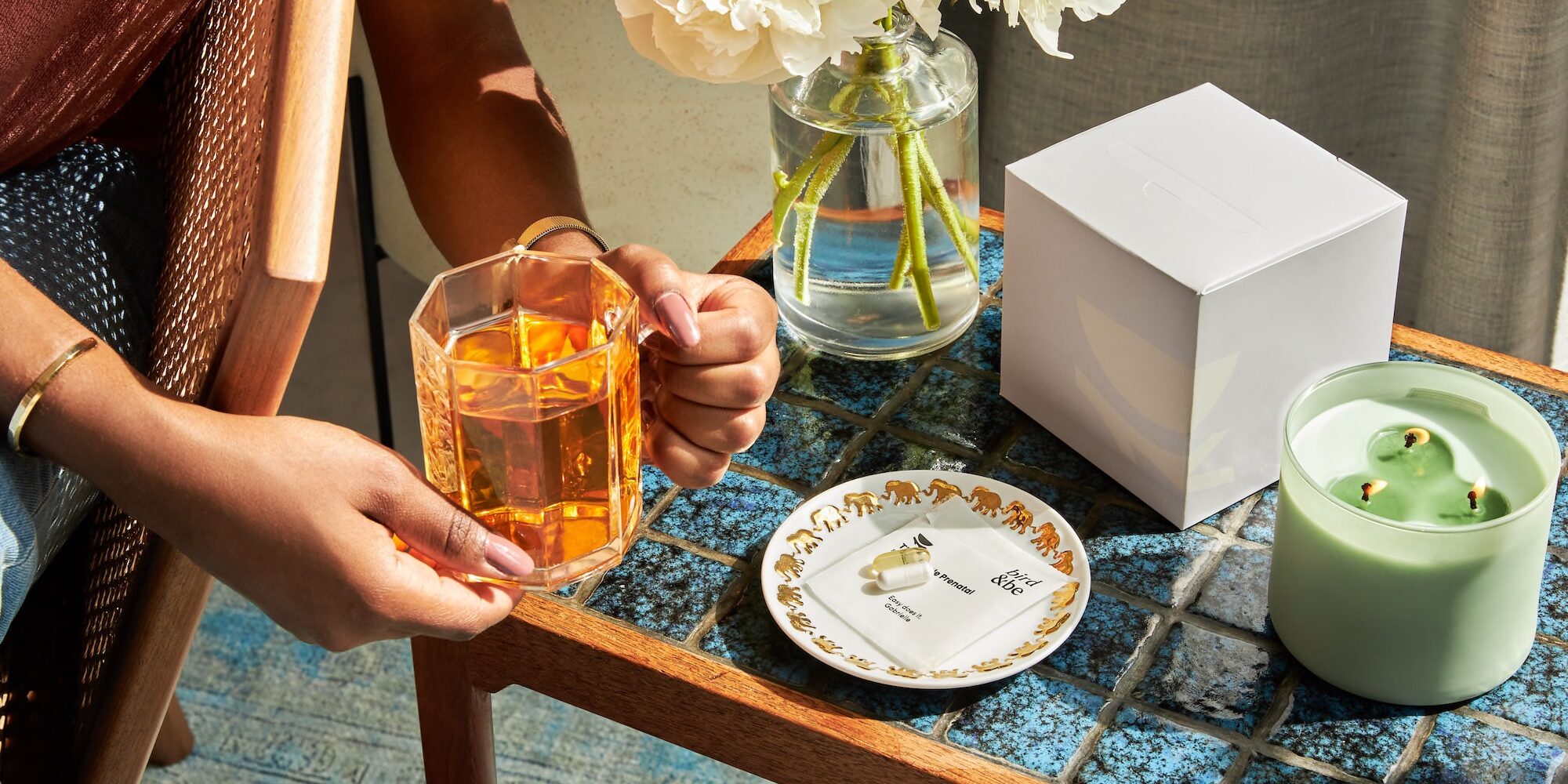 VC-Backed Supplement Brand Bird&Be Aims To Make Fertility Products More Inclusive And Accessible
Breanna Hughes and Samantha Diamond, co-founders of new direct-to-consumer fertility health company
Bird&Be
, know firsthand how harrowing, frustrating, confusing, time-consuming and expensive the fertility journey can be—and they're dedicated to bettering the entire process end to end. 
The startup has launched personalized supplement regimens for "eggs" and "sperm," the company's non-gendered terms for consumers interested in its supplements. Don't expect any staid color coding for Bird&Be products, with pink for women and blue for men. The company went through several iterations of branding and packaging to be ensure they're not confirming to traditional gender stereotypes. 
"We actually changed our colors many times because we did get feedback that our initial color palette too cisgendered," says Diamond, CEO of Bird&Be. "We've adapted our brand to be more inclusive on that front, too. It's important to us." The brand's seven products—The Prenatal for sperm, The Prenatal for eggs, The Gentle Prenatal for eggs, The Power Prenatal, Extra Egg Health Boost and Extra Sperm Health Boost—range in price from $15 to $55 for a one-month supply. Customers complete a health questionnaire online to determine the supplements that are right for them.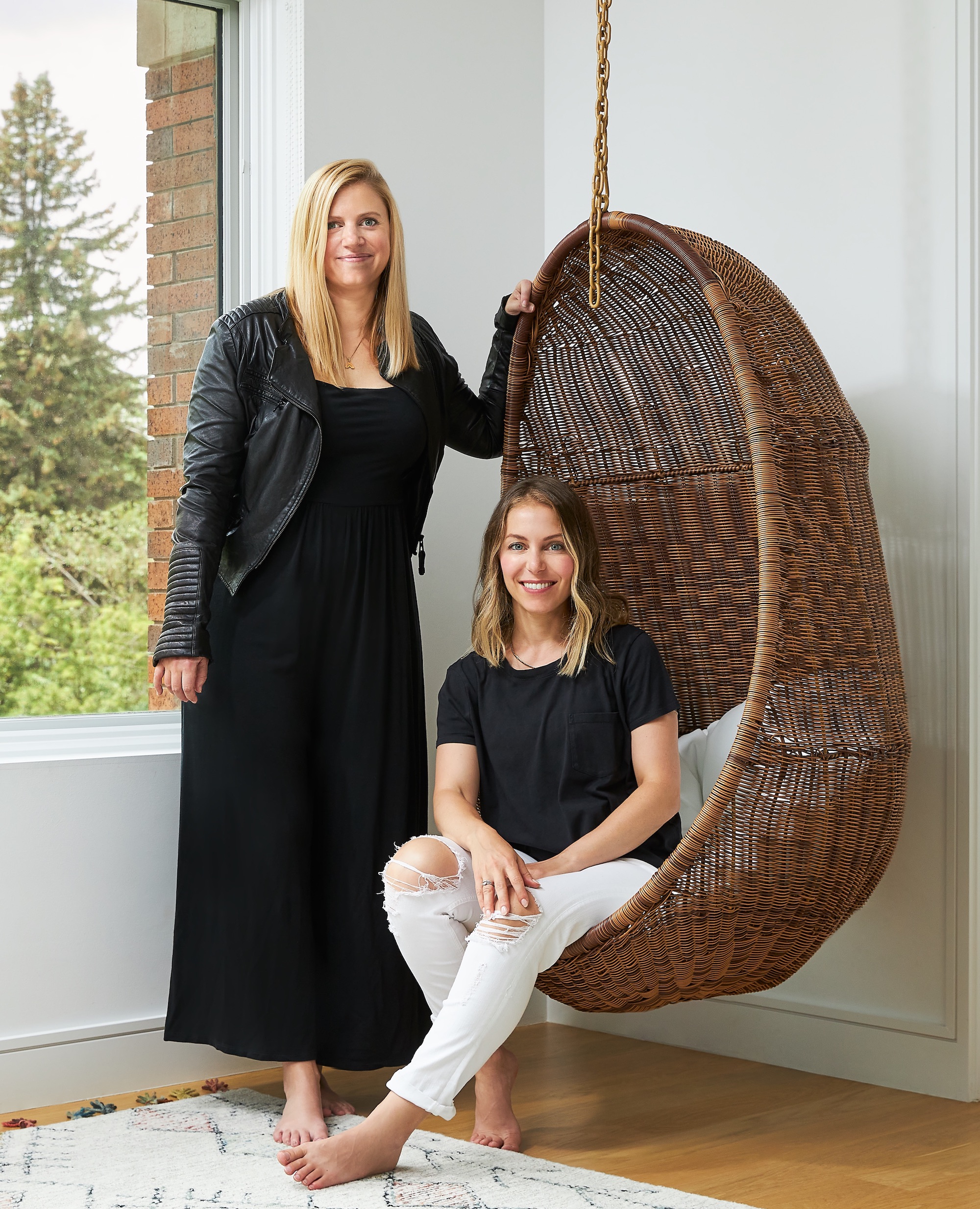 Diamond and Hughes have both experienced fertility struggles. Diamond, now a mother of three, dealt with pregnancy loss. Hughes has turned to in vitro fertilization. Their experiences were critical in shaping Bird&Be. "We support individuals no matter where they are in their journey," says Hughes. "Whether it's at home or, like myself at my third round of IVF, or going through egg freezing, we help individuals protect their investment. They're already making all this financial and physical investment. Because of their therapeutic dosages, our prenatals are perfect for those who are in clinic, but individuals who are not at clinic need the same nutrients, so we're also bringing that knowledge to the masses before people are deep in the click holes of Reddit researching these different ingredients. We're bringing more access to these types of prenatal care to everybody." 
Diamond and Hughes emphasize Bird&Be's doses of vitamins and minerals are grounded in medical research. The science-driven approach is a point of pride for the brand. According to naturopathic doctor Jennifer Fitzgerald, co-founder of Conceive Health, Canada's first naturopathic reproductive medical clinic, and Bird&Be's director of integrated medicine, the doses take some of the guesswork and worry out of the fertility process for consumers trying to conceive.
"That's one of the areas where patients need the most direction," she says, who shares they often ask her. "'How much do I take? I know I'm supposed to take CoQ-10, but how much am I supposed to take and when am I supposed to take it?'" Fitzgerald adds that another reason why Bird&Be stands out in the saturated supplement market is the freshness of its products, which are compounded for consumers on demand. Fitzgerald says, "You're not dealing with vitamins that have been sitting on a Costco shelf for a year and [are] oxidized and smelly, and not as efficacious as a freshly compounded supplement would be." 
In the fall, Bird&Be will grow its product assortment with at-home rapid diagnostic testing options, including a patented ovarian reserve screening test and at-home sperm count test. The tests plus the personalized, subscription-based supplements will make up customers' monthly fertility kits. Personalized DTC companies like Function of Beauty have seen some success going into physical retail, but the Bird&Be team are in no rush to bring the brand to brick & mortar, given the importance of proper education in the customer journey. If the brand were to enter retail, Diamond said they'd look for a retailer that "feels fertility and reproductive health is an important category. It's not one shelf with all those hideous looking tests shoved on top of each other. This is a category that deserves some space."
The fertility care space has been fertile ground for entrepreneurship and funding in recent years. In 2019, stylish fertility and pregnancy essentials specialist Natalist raised a $5 million seed round, and pre- and post-natal supplement maker Perelel launched in September 2020. Modern maternity care center Oula has closed a $3.2 million seed round, and Mate Fertility raised $2.8 million to roll out fertility clinics across the country. Kind/Body, Orchid and Tulip are other notable startups in the space. A recent success story is Modern Fertility. The at-home testing specialist launched in 2017, raised $15 million in 2019 and has been acquired by digital health company Ro in a deal valued at over $225 million.
To get Bird&Be off the ground, Diamond and Hughes raised $1.8 million in a funding round led by The Honest Co. co-founder Brian Lee's Bam Ventures, Slow Ventures, Elliot Cohen and TJ Parker, co-founders of PillPack, and Farhan Thawar, VP of engineering at Shopify. Hughes says Bird&Be's investors are really receptive to the idea of changing the culture and conversation around fertility. "The conversation about mental health has evolved in the past 10 years," she says. "Previously, it was very closeted. Now, it's very much talked about. People reference their therapist's advice as dinner table conversation. They're proud to talk about how they're supporting their mental health. We want fertility to be brought into that same light as fast as possible because so many people are affected by it. Certainly, there are people who choose not to have children for their own personal reasons, but the majority of people do at some point."