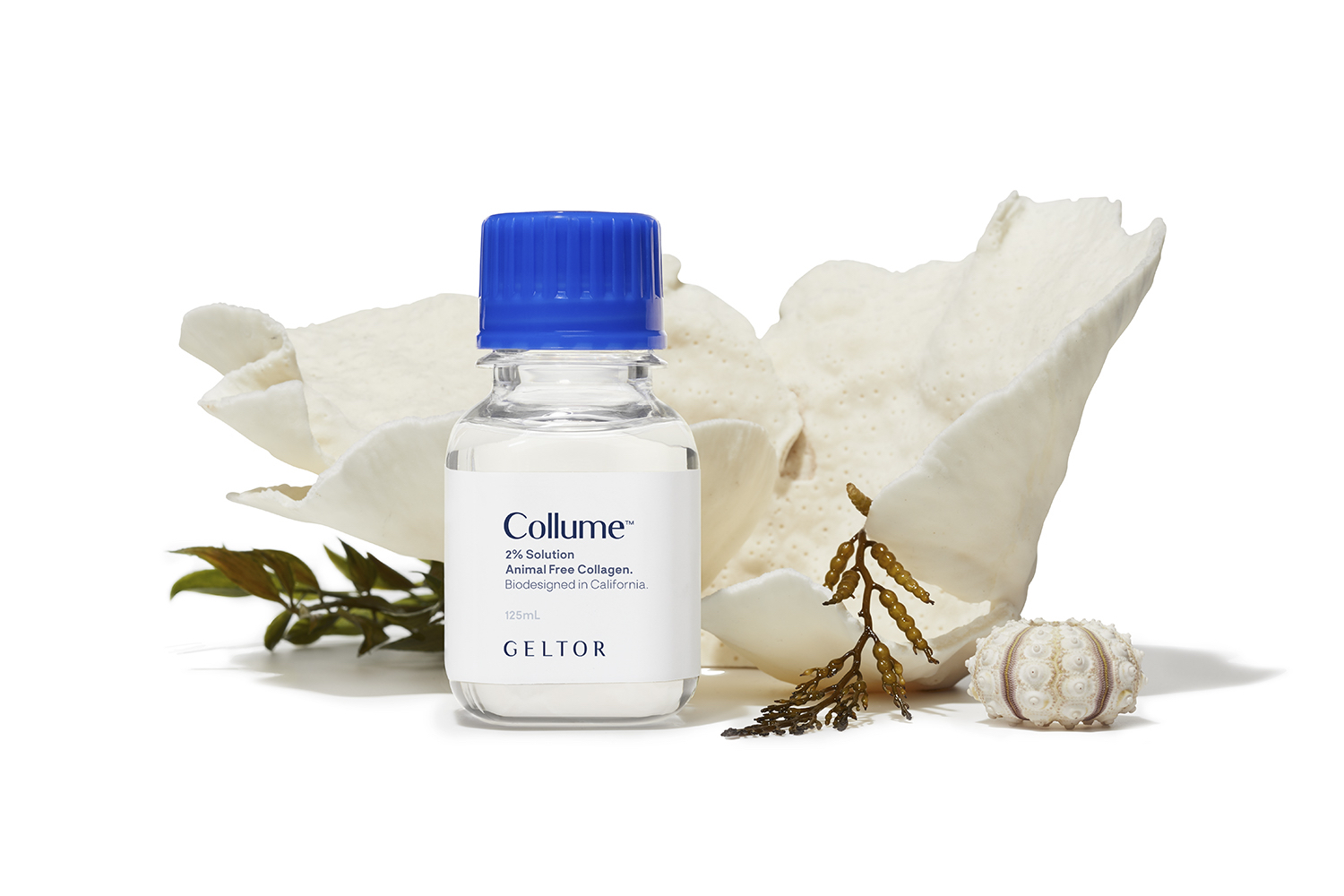 As The Beauty Industry Goes Vegan, Geltor Raises $91.3M To Supply It With Animal-Free Bioengineered Ingredients
In the food industry, plant protein companies Beyond Meat and Impossible Foods sales are soaring as people seek beef substitutes. In the beauty and wellness industry, Geltor is the closest corollary, and it's increasingly becoming a go-to ingredient supplier as brands replace collagen and elastin from animal sources with proteins born in a lab.
Investors are so convinced Geltor is the hottest thing in beauty since Botox they've poured $91.3 million in series B funding into the Silicon Valley biotechnology firm. CPT Capital, the London-based backer of Beyond Meat and Impossible Foods, led the round with participation from Taipei-based WTT Investment Ltd. Returning investors involved include Cultivian Sandbox, SOSV and iSelect Fund along with the investment arms of gelatin and collagen manufacturer Gelita, and global food processor Archer Daniels Midland. In total, Geltor has secured $116.3 million to date.
"Geltor's application of biodesign is at the cutting edge of what's happening in beauty and personal care," says Gina Boswell, a Geltor board member and former leading executive at Unilever, where she was president of customer development for North America, as well as Alberto-Culver, Avon Products and Estée Lauder Cos. Inc. "There's an insatiable desire from beauty and personal care consumers for product formulations that are sustainable, ethical and trustworthy without sacrificing efficacy. Geltor's really been ahead of the curve in anticipating the need for ingredients in those product formulations."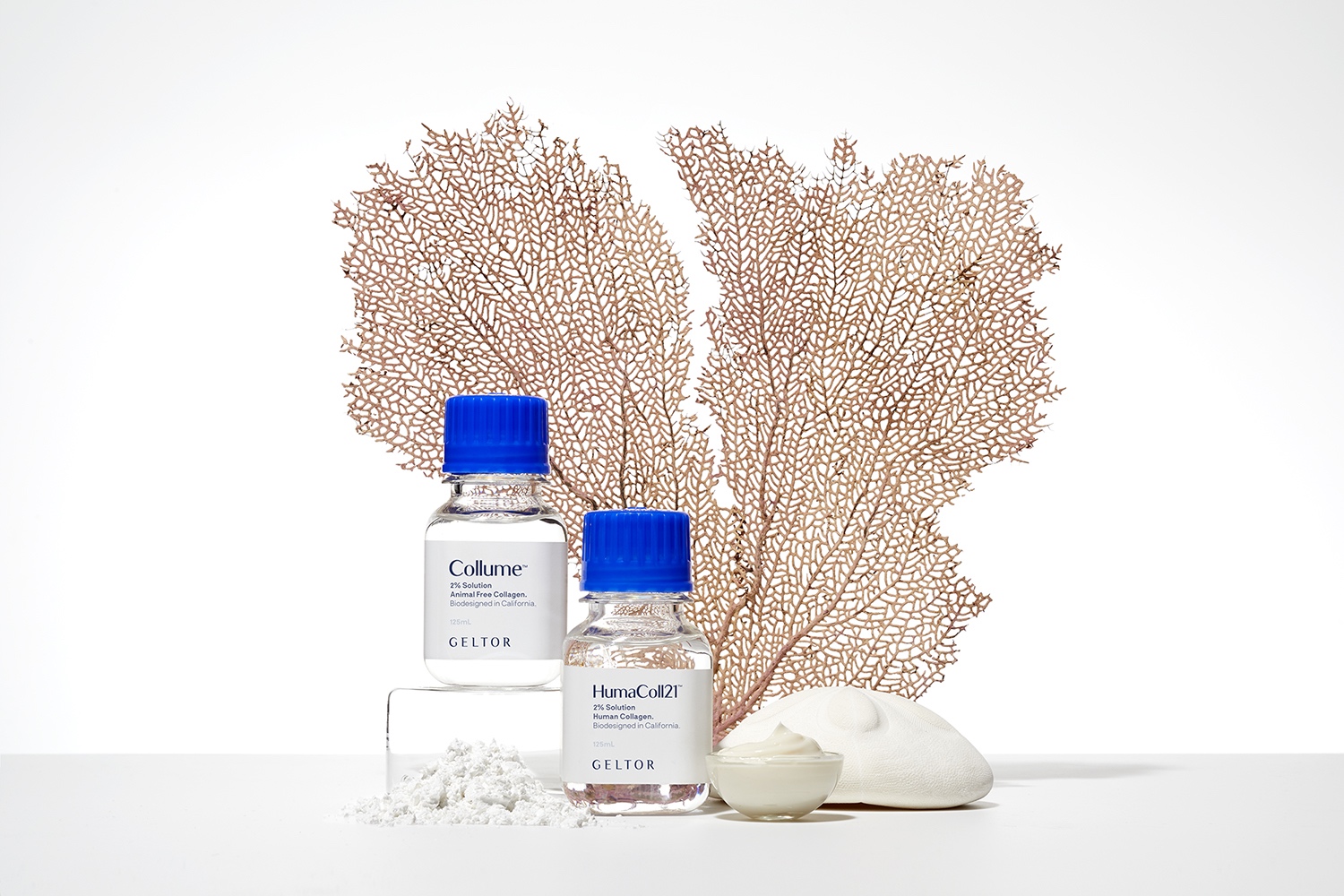 The capital will facilitate Geltor scaling up to satisfy customers around the world in three merchandise areas: beauty and personal care, food and beverage, and dietary supplements. The firm has a 55-person team that's been chugging away amid the pandemic to produce proteins for brands churning out performance-driven products with clean ingredient decks. Speaking of Geltor's series B round, CEO and co-founder Alex Lorestani says, "What it means is we will be able to help more companies particularly in the beauty and personal care space build sustainable products with the ingredients they're dreaming of. A real emphasis of ours is expanding the reach of our protein production platform to more customers in the space."
"Geltor's application of biodesign is at the cutting edge of what's happening in beauty and personal care."
With a quarter of 26 to 35 year olds identifying as vegan or vegetarian, the beauty and personal care world is being reshaped as animal ingredients such as bovine collagen and glycerin are scrutinized. Grand View Research estimates vegan beauty sales will rise to hit $20.8 billion by 2025, up from $12.9 billion in 2017. The NPD Group data shows sales in the vegan beauty category increased by 24% in 2019 while sales in the skincare category as a whole advanced by 7%. In the context of surging demand, Geltor sold more products in the first quarter of this year than the entirety of last year, according to Lorestani. He forecasts the firm will cross into profitability in the "not too distant future."
Geltor has engineered hundreds and hundreds of protein varieties, but has three main vegan options on the market: marine-style collagen Collume, biocompatible human elastin Elastapure and biocompatible human collagen HumaColl21. In 2021, the firm is scheduled to release an ingestible collagen for skin, hair and nail supplements. Its current ingredients have been put in moisturizers, eye creams, masks and haircare products by brands sold at Ulta Beauty, Sephora, Target and Amazon. Geltor also allows brands to customize animal-free ingredients for their merchandise. It makes vegan ingredients through a fermentation process fueled by sugars from plants. Lorestani explains the process results in colorless and odorless solutions that maximize benefits without the degradation of animal proteins.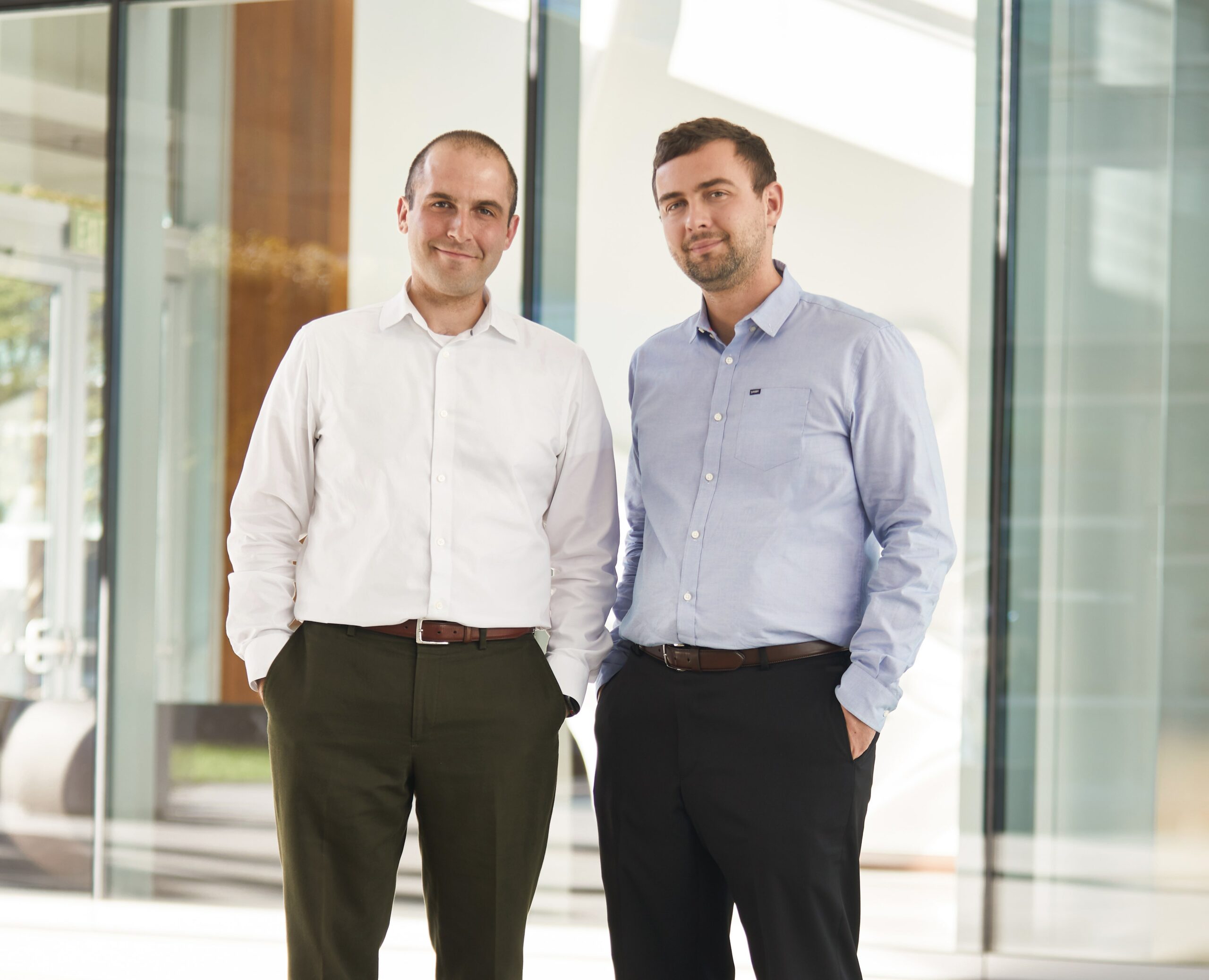 In a hypothetical example of how a brand might tap Geltor's customizable Ingredients-As-A-Service platform, he elaborates, "Let's say there is a customer inspired by the collagen portfolio we have developed, and they are looking to build a product that has a collagen with a different size than one of the ones we offer and a different activity profile. What we can develop is a collagen that has those particular parameters, and go from that idea for a high-purity plant-based collagen peptide into a commercial-stage product within 12 months or less."
"We are becoming a company that can really power brands globally, independently and for a long time."
Contrary to many companies hurt by the pandemic, Geltor stands to gain during it as brands wake up to the perils of depending on a worldwide animal product supply chain and consumer interest in healthy remedies climbs. Prior to the coronavirus, swine flu wiped out some 300 million pigs in China from 2009 to 2010, obliterating the primary reservoirs of collagen and demonstrating the difficulty of relying on animals for consumer packaged goods. Costa Yiannoulis, investment director at CPT Capital and board director at Geltor, states, "In light of the havoc wreaked by COVID-19 on protein supply chains globally, we believe Geltor is laying the foundations for the sustainable, resilient, protein supply chain of the future."
Lorestani and Nick Ouzounov, Geltor's co-founder and CTO, met as molecular biology graduate students at Princeton University. After Princeton, the pair honed Geltor's concept at IndieBio, a bioscience accelerator that doles out $250,000 in seed funding to members of its classes. In 2016, in an interview with IndieBio, Lorestani traced his interest in plant proteins to discovering in a physician-scientist training program that animal factory farms deploy a tremendous amount of antibiotics, causing antibiotic-resistant bacteria to spread from farms to communities. In the beauty industry, companies had already popped up to swap out animal ingredients in favor of fermentation-created alternatives. Started in 2003, Amyris, for example, specializes in sugarcane-derived squalene that Clarins, Revlon, The Face Shop, Aveeno and L'Occitane have mixed into their formulations.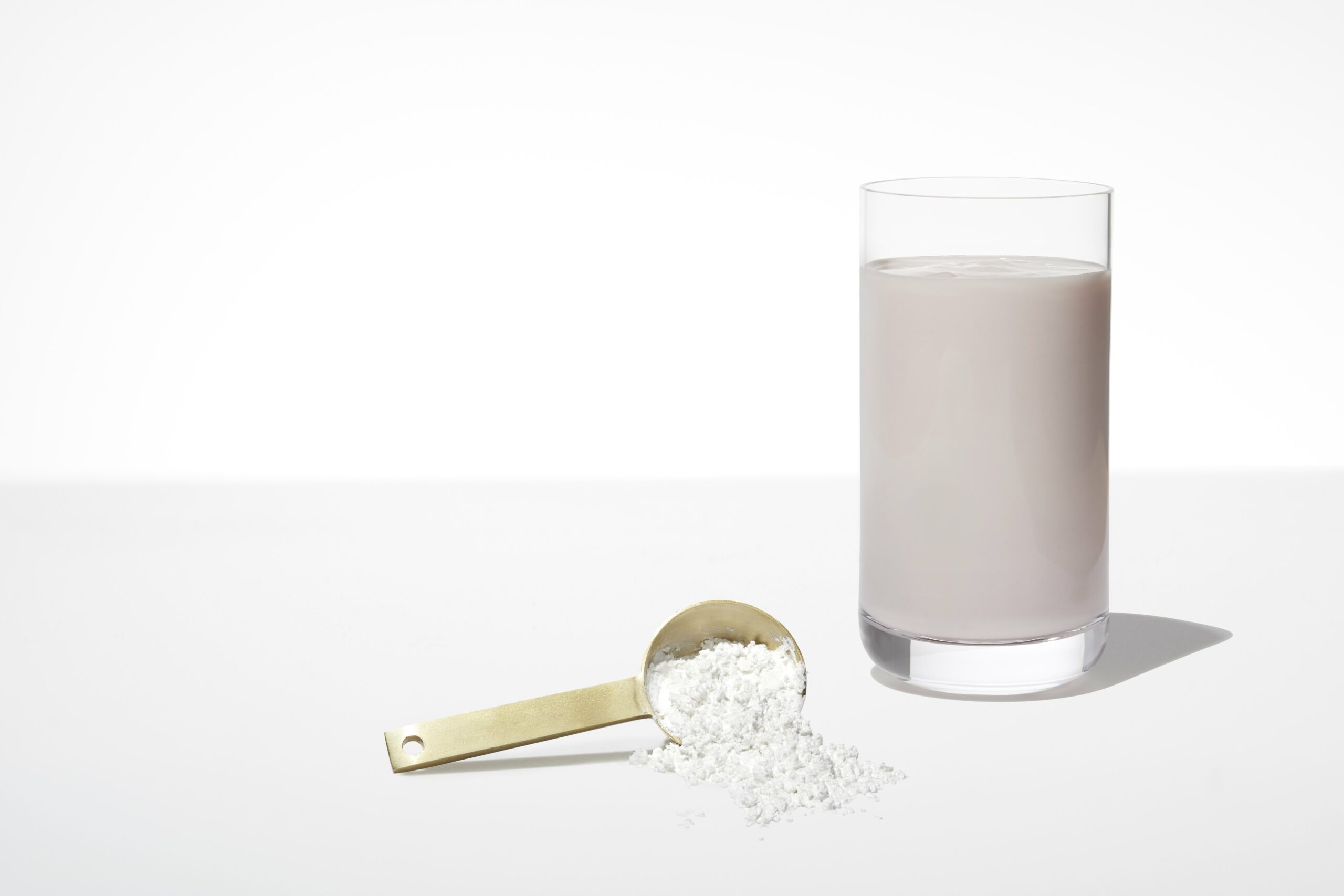 Lorestani isn't thinking small about Geltor's trajectory. "When you look back and ask, 'What was the trajectory of companies built on top of chemistry 100 years ago?,' that's what we're trying to do with biology. We are becoming a company that can really power brands globally, independently and for a long time," he says. "We are excited about being the engine of innovation for consumer products companies and being their first call. Our goal is to be a standalone company for a long time, hopefully a lot longer than I'm alive."