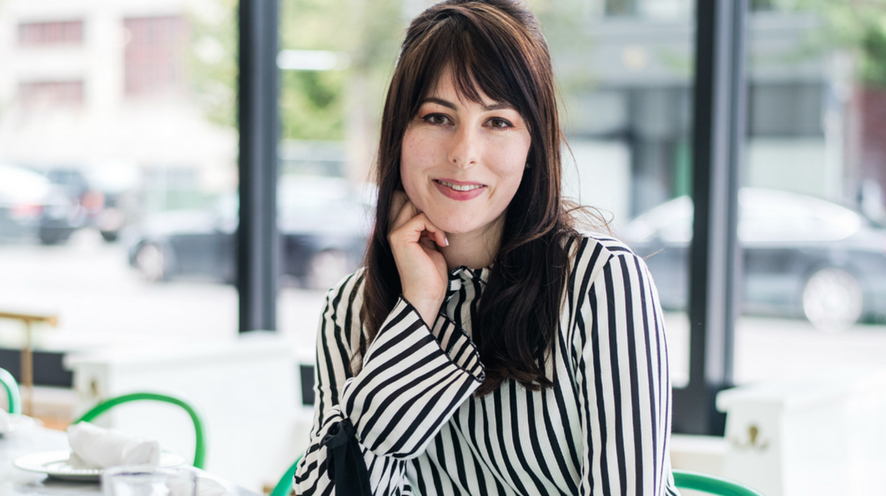 Velvet Report Is Out To Prove Vegan Beauty Is Far More Exciting Than Tasteless Tempeh
Lindsey Arnold believes that vegan beauty shouldn't be what vegan food is often accused of being: bland and a poor replacement for sumptuous stuff filled with animal-derived ingredients.
Wondering if other women shared her view, the former psychotherapist and owner of a robotics company popped on to Instagram in 2016 to commiserate with likeminded consumers. That commiseration laid the groundwork for the development of vegan beauty concept Velvet Report, which launched last year with sets containing products from third-party brands and now is increasingly releasing its own merchandise.
"To me, it's about connecting with conscious consumers that care about animals, the planet and their own health as well as just having something pretty," says Arnold, who first went vegan at the age of 14. "Most people connect to something that feels like them, and I wanted to give them that."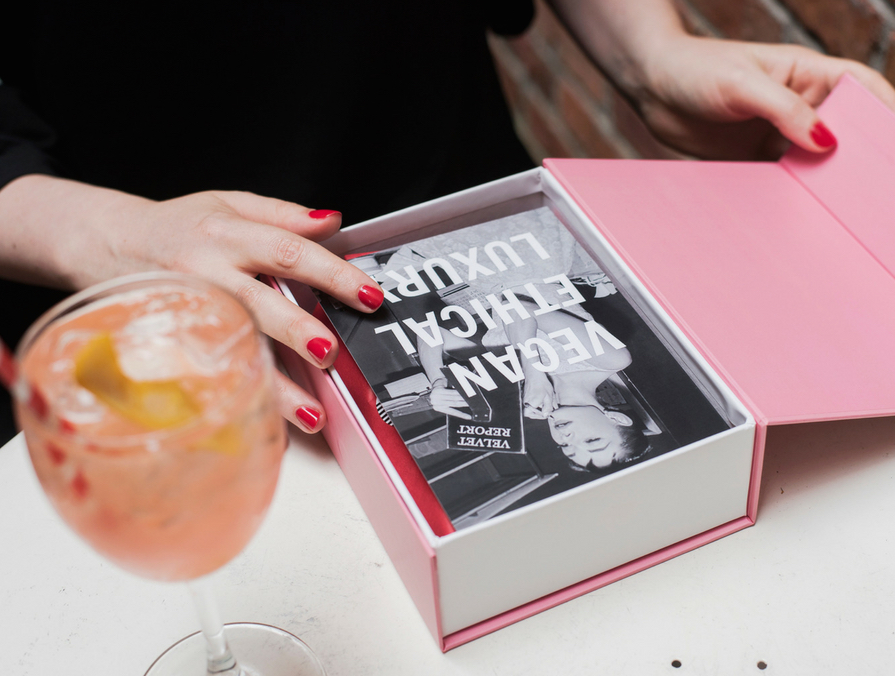 Inspired by Olympia Le-Tan's handbags resembling books, Velvet Report entered the product business in June 2017 with a pink book-like box housing a total of three rose skincare items for $50 from Herbivore Botanicals, Kani Botanicals and Formulary 55. Shortly thereafter, it introduced a vegan makeup starter kit with four products from Axiology, Gressa Skin, Antonym and Lily Lolo priced at $75.
In the fall, Arnold was approached by a lab about branching into Velvet Report products. She decided to give a vegan version of micellar cleansing water a try. "I used to love getting the Bioderma micellar cleansing water, and I know that's not cruelty-free. So, there was room for that," explains Arnold. Bitten by the product bug, she next jumped into creating dry sheet masks.
"It's about finding what's missing in the market," says Arnold. "Even though there are a lot of products out there, I still feel there aren't a lot of things that are vegan, cruelty-free, non-toxic and innovative, the sorts of things I would be excited about. It's not about doing a whole line of products, but filling the gaps, getting people excited about vegan and non-toxic products, and giving them a luxury experience because that was hard for me to find."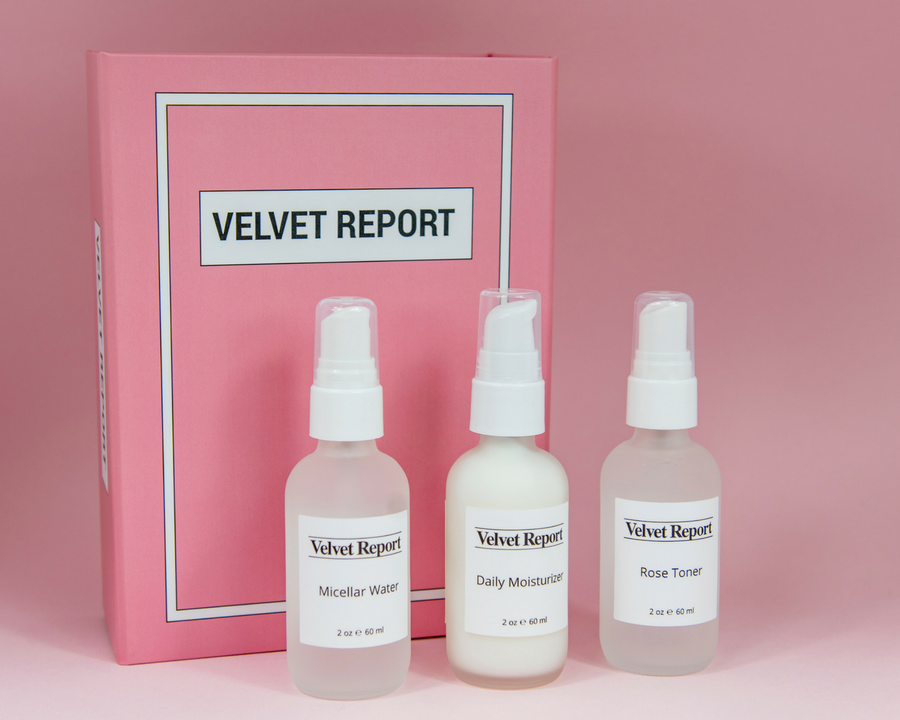 Velvet Report diligently tests the market in order to gauge consumer interest in an item before committing a substantial investment to it. Arnold estimates she orders 100 to 250 units at the outset and ups that figure to 500 units for a second round. Overall, she's shelled out $50,000 to support Velvet Report's enterprise and hopes to reach that amount in sales by June this year.
In addition to the Dry Face Mask and bestselling Micellar Water, Velvet Report has experimented with the products Daily Moisturizer and Rose Toner in its merchandise mix. The biggest issue Arnold has encountered producing merchandise is making sure contractors formulate products that meet Velvet Report's vegan, cruelty-free, ethical and non-toxic requirements. The word "velvet" in Velvet Report's name comes from an acronym for vegan, ethical, luxury and vetted. The "report" part underscores Arnold's objective to teach consumers about vegan beauty products.
"They will say it's plant-based, and I will go through all the ingredients and ask the origins of everything. Glycerin could be vegetable- or animal-based, so you really have to dig in and ask about everything. I might be dealing with a salesperson, but that's different from the person who's sourcing the ingredients," says Arnold. "It's a long process until I feel confident in the answers they're giving me."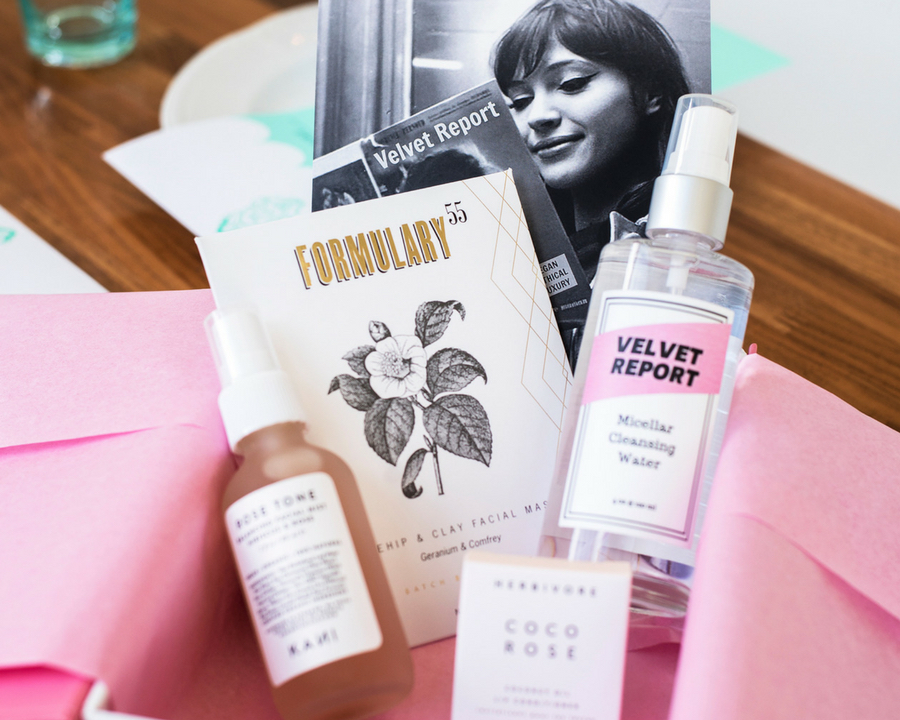 Velvet Report's products are priced primarily from $12 for a 2-oz. size of the Micellar Water to $75 for the makeup starter kit. "I want to offer the products at an approachable price," says Arnold. "I'm trying to connect to younger people with values, so I want them to be able to afford the products, but I also don't want to make sacrifices when it comes to the ingredients."
She notices Velvet Report's customers are divided into two groups. One group is comprised of extremely social media-savvy vegan millennials. They'll snap snazzy photos of Velvet Report's pink boxes and share them with followers. The second group is made up of fortysomethings less plugged into the social media scene, but dedicated to healthy lifestyles. For both groups, Instagram is an important link to Velvet Report. The social media platform is the brand's primary sales driver.
While Velvet Report has established itself through Instagram, Arnold has learned that Insta-success isn't overnight. "I kind of thought, 'You have 1,000 followers, you will sell 1,000 boxes.' That's not the case," she says. "I've focused on building relationships with people through Instagram and YouTube, and that's been going really well. It's just a slower process than anticipated."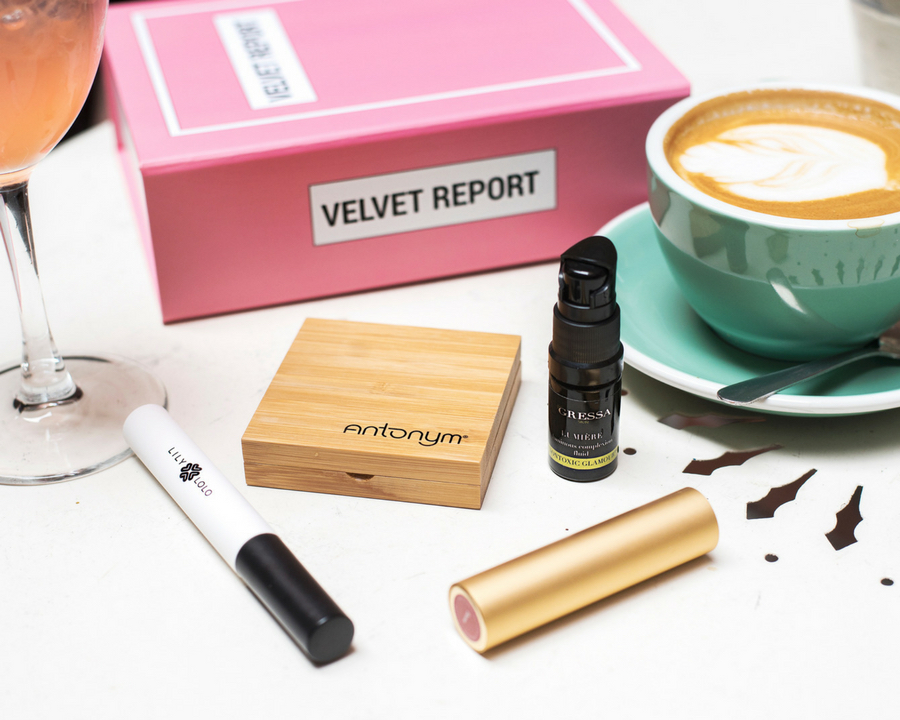 As Arnold continues the process, she aims to place Velvet Report products in retail. Today, it's only sold online. However, Velvet Report has inched into retail with pop-ups. The brand hosted a pop-up at Drizzle & Shine, an eco-boutique in Seattle, where Velvet Report is headquartered. Eventually, Arnold plans to phase out the third-party products sold on Velvet Report and stick to the brand's own products.
"I want to be in multiple retailers, but still somehow provide a club feeling for those buying my products. I want to have a close relationship with them no matter where they buy the products," says Arnold. "The whole point of this business is to promote veganism, provide vegan luxury goods and meet people. I want to connect with people and make them feel they're part of something."
Feature image photo credit: Karya Schanilec