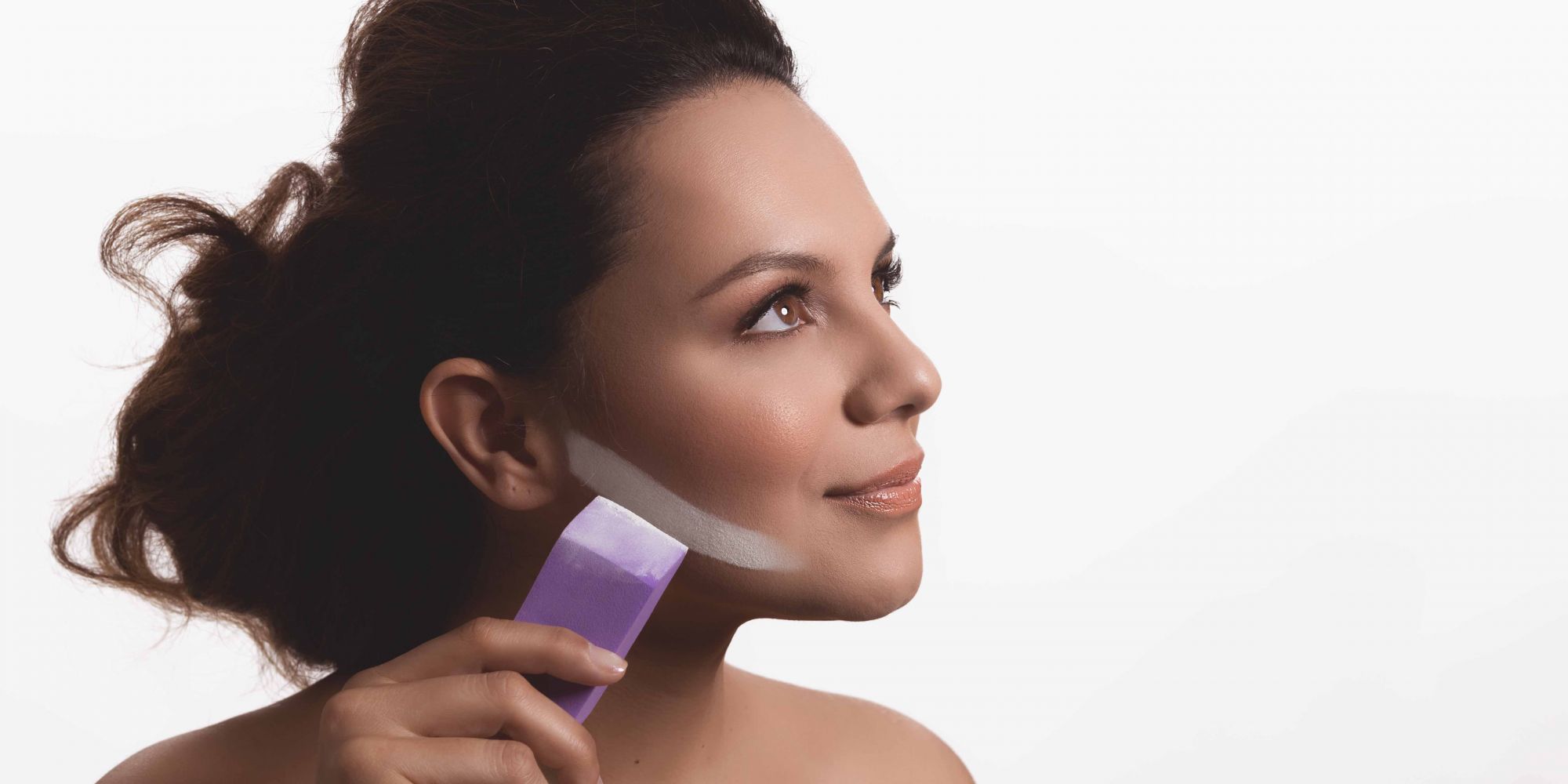 An Ingenious Product And Appetite For Risk Catapulted Leticia Cabrera-Calvo From Humble Beginnings To The Helm Of A Million-Dollar Brand
Vera Mona founder Leticia Cabrera-Calvo doesn't believe consumers' lives should be cluttered with shoddy merchandise. She's constantly pondering how to improve everyday items. "I even thought of a cool way to pull credit cards out of wallets by putting stickers on them. I created tabs and filed a provisional patent, but it was just a cool project," she says. "I've always had ideas for making products better." Cabrera-Calvo's idea for improving brush cleansers, Color Switch, turned out to be not simply a cool project, but a huge bestseller that's been a hit at Sephora, spread to retailers worldwide and ripped off by imitators taking advantage of its success. Cabrera-Calvo doesn't dwell on the dupes and, instead, is pushing Vera Mona to reimagine color cosmetics in easy-to-use packaging. "Sometimes people are scared to take risks. I tell myself, 'Do I want to take the risk now that I'm 38 or do I want to ask myself what if when I'm eighty-something?'" she says. "I want to know I did it and failed, but I tried." Beauty Independent chatted with Cabrera-Calvo about managing risks, coming up with a brand name evoking Estée Lauder, following her father's advice and maneuvering Vera Mona to become a multimillion-dollar business.
Tell me about your background. Where did you grow up?
I was raised in Lynwood, a city right next to Compton, which was not a great place to grow up in, but I made the most of it. I am the oldest of four kids. Really early on, I was encouraged by my dad to go to college. It wasn't even an option. My dad used to work in a manufacturing plant for sinks. He worked in this intense heat where, by law, you could only work for six hours a day. He'd come home covered in dust and physically exhausted. Every day, he said, "If you don't want to work in a labor-intensive job like this, you have to use your brain power." My dad talked about opening his own business, but he was too scared it wouldn't work, and it would be too much investment. My parents would only spend within their limits, and they paid their house off before retirement. My mom was a housewife for years. Then, she went back to school and got her GED, and her associate's degree and started working in the medical field. I admired her for that. I grew up with hardworking parents, and I didn't want to disappoint them. I kind of want to be one of those crazy success stories.
What led you to creating Vera Mona's signature product Color Switch?
I worked in Sears at the makeup counter until I went to college. I went to UC Irvine for my undergrad. Then, I went to a wireless cellphone company and moved my way up at it. Years went by and I eventually started working in accounting, a completely different industry. The company I worked for paid for education. I decided to go back to school and get my master's degree in business. I had no idea what I wanted to do, but I knew I didn't want to be in accounting. It was boring, and I didn't want to be behind a desk all the time. I kept my toes in the beauty industry by freelancing here and there. I was admitted at LMU [Loyola Marymount University] for my master's. I was finishing up the program and, for a summer course, we had to do a project where you invented a service or product, and pitched it to the classroom like a Shark Tank presentation. One night, I was sitting on my couch with my makeup on my knees. I was thinking to myself, "Now, I have to move my makeup out of the way to get tissue paper to clean my brushes." That's when a lightbulb went off. There had to be a product to quickly clean brushes. I searched online for brush cleansers, and I saw liquids. I thought a sponge would work better because the makeup wouldn't go all over the place when you use it, and you could wash it and use it again. The company I worked for at the time sold industrial supplies, including sponges, and I found one that looked good and worked. I did my presentation and won the competition.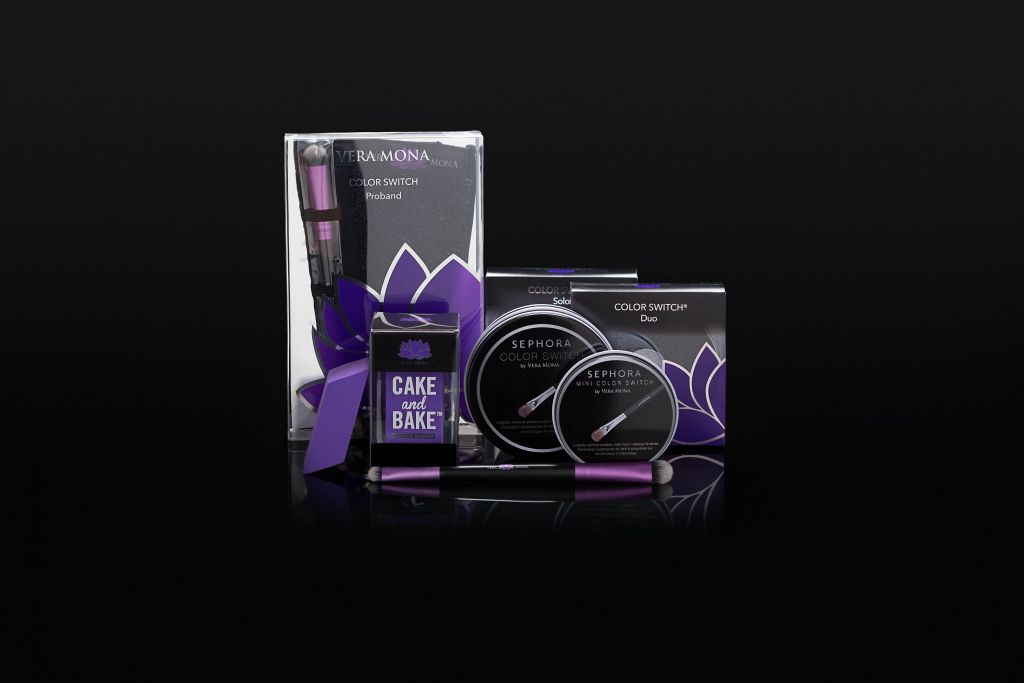 What happened after you won the competition?
We did a crowdsourcing campaign through Indiegogo and raised $3,200. We purchased supplies, went to work in the garage and made 500 units. Most of them went to the people who helped us raise the $3,200. Someone told me about the blogger community and said, "You should send products to bloggers. You can get sales from them." I had no idea that world existed. Make Up by Lilit, a beauty blogger I sent the product to, posted a video, and it went viral instantly. Within a month, we had sold $10,000 worth of products and used the money for more materials because we were completely out.
Where does the name Vera Mona come from?
My sister and I brainstormed names. She's not involved in the company, but she's in marketing. Vera Mona means "true doll" in Italian and Spanish. We thought it sounded cool and fancy like Estée Lauder. I booked the URL, and it cost me $1.99. We realized that, at the center of the name, is our father's name Ramon. He has always been a big cheerleader in our lives. For the company to have his name in it was so significant, and it meant something, but it was a total coincidence.
When did Vera Mona become profitable?
We were profitable in the first months. Our cost of goods is low; the overhead is low; and the margins are very good. We have two products right now that we bring in from China, but everything else is made in the U.S. We try to manage everything in-house or outsource it to specialty companies where it is a one-time thing, and we aren't paying someone $5,000 a month to do marketing, for example. We are not lavish people. I drive a Buick. My husband drives a GMC truck. We keep things as simple as possible and plan ahead. If there are months we are low, we try to be more stringent with our budgets.
Who is the target customer for Vera Mona?
We've found our target customer as we've gone along. At the beginning, it was women between 25 and 35. Now, it's shifted because of social media. We're looking at a group of women from 18 to 24. We've tried to change our look and marketing to meet the needs of the younger target group. We didn't chose a target group and make a product. We made a product and the target group came to us. Just recently, we launched a brush kit that's very fun and colorful. It has a comic strip look and a young girl called Mona on it asking, "How do I use these darn brushes?" Mona has purple hair. She's glittery and vibrant. The look catches a younger girl's attention. New highlighters will have the same look.
What is the distribution strategy for Vera Mona?
At the beginning, we were approached by a lot of small boutiques in Dubai, Saudi Arabia and other Middle Eastern countries. Now, it's shifted. Our biggest customer is Sephora, where we launched two years ago by collaborating with Sephora Collection. We still have more than 200 small boutiques all over the world, but we are not as concentrated in the Middle East. Currently, we are in high-end stores, but we are also looking to reach out to discount stores. We could maybe develop a sub-brand for someone who doesn't want to pay $20 for a beautiful Color Switch, but would pay $10 for something basic.
What percentage of Vera Mona sales is through your website?
About 20% to 30% is on our website. Social media has really helped us. We run a lot of social media and email campaigns. That always helps boost sales. Adding new products like color cosmetics is going to boost sales. We are continuously trying to improve our website and make it an easy shopping experience. We have reached out to different companies to provide consulting on our website, but we're not yet working with an outside consultant. We're not tech-y people, so we don't know what could increase sales and visibility online. Most people don't know about Color Switch. We can only reach so many people through our social media and e-mail. Anything past that, we really have no clue how to obtain.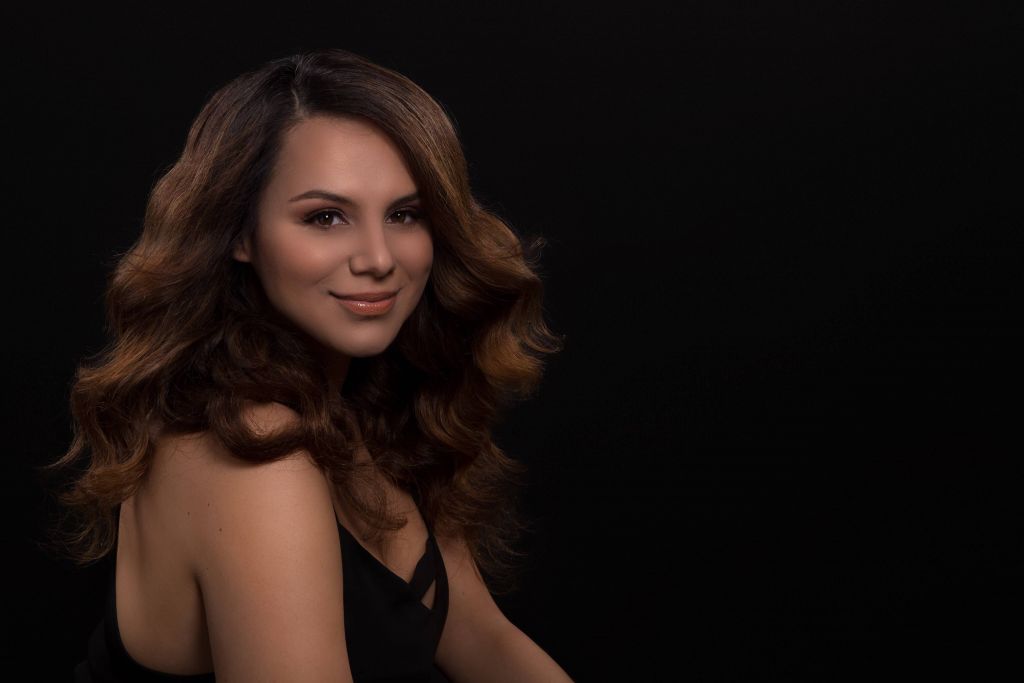 Have you had a product fail?
We launched a palette early on, and it failed miserably. It's very competitive. Everybody has eyeshadow palettes. The feedback I got was that it didn't have a large assortment of colors, and it was expensive and bulky. It had a Color Switch sponge in it. I thought that was genius. I slowly figured out that people wanted a beautiful palette and didn't want to see the cleaning part in it. They could buy a Color Switch separately. It was a very expensive risk, and it didn't pan out, but it was a great learning experience. I would never invest that much in high quantities again. I bargain to lower prices and quantities. I know that, if it fails, it will cost me $10,000, and I'm not going to go under. I'm not going to spend $100,000 now because it could put me out of business.
Despite that product failing, you are going color cosmetics again with highlighters. How are you doing it differently?
Now, I'm going to invest in [a quantity that's] very small. I did a lot more research this time about what people are looking for in a highlighter and what kind of packaging they would like to see. I looked at a lot of the top brands selling highlighters and took the best practices, and made them our own. Ours will have a special magnetic feature that other highlighters don't have.
Amazon, yes or no?
We do sell on Amazon, but there is also a lot of copycats that sell through Amazon. We try to police as best we can, especially if they are trying to use our trademarked name, but there is only so much you can do. You don't want to spend all your time on it. We need to focus on innovating. At the beginning, when we were on Amazon, it put our product in front of people who shop on Amazon. Now, it doesn't help, and it kind of hurts because anybody can sell there. They don't have to have integrity or standards. Amazon is such a beast that it is really difficult to get someone on the phone interested in helping you. To them, a copycat seller is just another seller that brings them money.
When did you initially see Color Switch copied?
Probably a year after we started. The first few times we saw it, it was heartbreaking although we knew it would happen. You almost felt like, "This is it. It's over." Now, it's more of, "Wow, I have a product out there that's been copied worldwide." In a way, it feels good. I made something people want to copy. How many people can say that? You can't just continue a business for the rest of your life with one SKU. We have to continue to develop other products that are as big as Color Switch.
If you could get your product in anyone's hands, who would it be?
Oprah. Do I have to explain why? Her favorites list is on my bucket list.
Have you done any fundraising for Vera Mona?
The only fundraising we did was at the beginning when we raised $3,200. We have never taken on a loan or investors. Everything has been funded through our sales, which has been impressive. Not a lot of company owners can say that, but, I think, in order to scale, it's something we will have to consider in the future. You need it to play with the big brands and scale to be a multimillion-dollar company.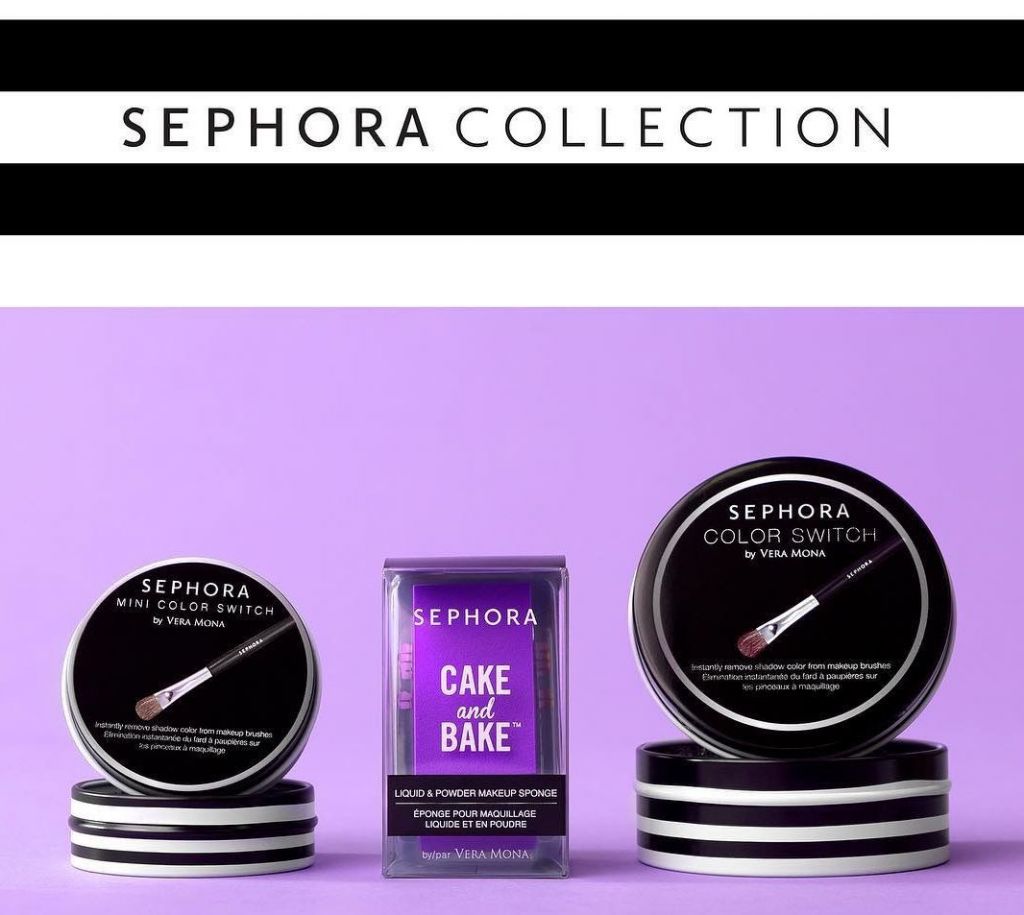 How big is Vera Mona currently?
We hit the million-dollar sales mark in the last couple of years, which has been great. We want to continue to go into bigger chain stores. If we could get another Sephora behind us, our sales would automatically double. Our focus is on getting into big chain stores to become a multimillion-dollar company in the next five years.
What retailers do you think would take Vera Mona to the next level?
We would love to be in the stores that have makeup counters like Macy's, Nordstrom, Dillard's and Nordstrom. In other countries, there are premium drugstore chains. We are hopefully close to getting into Boots. We have done so well with Sephora and, if we could get into more chains, it would put us in a great position as a company.
What's been the most difficult challenge for the company?
We are facing it right now. Our challenge is to continue to grow. Everything else has been easy for us, almost too easy. Even though we are doing better than we did when we started as far as sales, how do we keep it going? How do you innovate on existing products?
What's a lesson you've learned about what's required to make it as a beauty entrepreneur?
If you don't take a risk, you aren't going to know if it's going to be successful or not. When you get too comfortable, that's when things stop. When you are uncomfortable and pushing yourself, you can accomplish something. We just had a baby a year ago, and sales were great. We got comfortable for a little bit, but, then, I starting seeing into the future. If we continued just feeling comfortable, we were never going to grow. It can be hard having your own business. You can come in and leave whenever you want. You don't even have to work. You have to keep motivating yourself.
Did you take maternity leave after your son was born?
The day I was in the delivery room, I was texting about work. There was never a time I wasn't working except when I was pushing the baby out. My son was two-months-old, and my husband came home one day and said, "You have to go into the office." I said, "Why do I have to go back? I can do everything from here?" My dad works for us sometimes, and he said, "You have to come back because things don't work the same way when you're not here." Benjamin wasn't even three-months-old when I told my mom I has to drop him off with her three days a week because I needed to go back to the office. Three days a week, my husband and I are both in the office and, twice a week or sometimes once a week, we are home with the baby. We are still working, but not in the office. When Benjamin turns two, we are going to switch over to daycare. Nothing replaces the focus you have from the office.
What is it like working with your husband Enrique Calvo?
He does the operations side and handles the orders, and I do product development. It really works. Now, we each have our own office, and that's great. Before, when we shared an office, we were too close to each other. Also, sometimes he will be home and I will be in the office, and vice versa.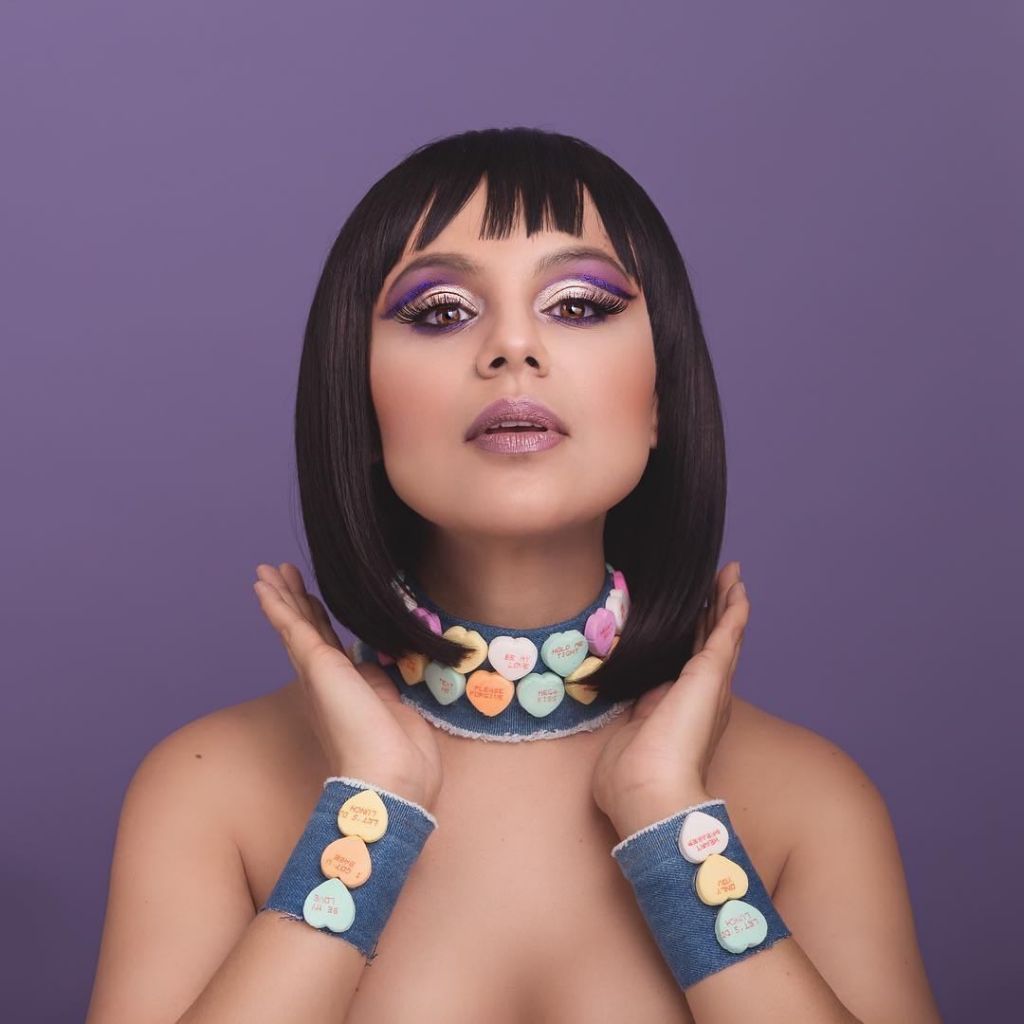 What do you have in your office that's precious to you?
We just moved into new offices about four months ago. I want my office to have nothing but beautiful things. I work in the beauty industry, so it has to look clean and beautiful. I place my products around my office so, whenever I turn, I see something I have accomplished. Right now, I'm looking at our brush kit because it's right in front of me and, behind me, are products I'm working on. Having these products around me motivates me to keep going.
What are goals for Vera Mona going forward?
One of my goals is to develop color cosmetics that have unique packaging, and are very different and easy to use. I'm very practical. I look at a product and I always think, "How could this be better?" My goal is to continually create products that make your beauty routine easier.