Verb (Re)Enters Ulta Beauty Ready For Action
Riding powerful tailwinds from a 91% year-over-year sales gain to date in 2021, Verb Hair Care is ready to enter Ulta Beauty.
The 10-year-old brand went live on Ulta's website early in May along with endcaps in high traffic areas at 600 of the retailer's locations. In July, Verb's full range of 31 products will be in all of Ulta's nearly 1,300 doors. The hero product Ghost Oil will get its own presentation in impulse spots, and Verb will be featured in Ulta's print materials.
"The timing for our Ulta launch feels really right. At Verb, we take distribution growth seriously, with a slow and steady approach," says Claire Moses, a founding member of the brand. "Launching in 1,300 stores takes resources, time and support. Our team wanted to make sure we did it right and are able to really connect with the Ulta consumer. We are excited to partner with a retailer that has such a hair presence and expansive store reach."
It's actually a reentry into Ulta for Verb. The brand tiptoed into the beauty specialty chain in 2011, but pulled back to ensure it could properly supply existing accounts. It was a fledging brand at that time trying to keep up with rapid growth that transformed it from a tiny barbershop operated by Moses with Jayson Rapaport and Michael Portman, in Austin, Tex., to a hair products brand breaking into Sephora and Urban Outfitters. Today, Verb is owned by Moroccanoil.
Verb's impending Ulta rollout adds to a distribution spanning 12,000 salons, Sephora, Urban Outfitters, Anthropologie, Revolve, Amazon and its own website. Moses says, "We always had a very omnichannel approach knowing we were going to have a strong dot-com business, but we wanted a strong salon and retail business." Verb has controlled its Amazon business since 2018, when the company estimated unauthorized sellers moved at least $1.8 million worth of its products, according to a report in Women's Wear Daily.
Established to offer a price point between mass market and salon brands, Verb's 12-oz. products are $18. It sells large 32-oz. sizes for $40 and .5-oz. travel-size products for $6. At Verb's launch, Moses explains, "There weren't options for people looking to trade up unless they wanted to pay as much as 10 times more than mass." Verb's value pricing is a badge of honor for the brand. Moses says, "We make price part of the conversation."
"At Verb, we take distribution growth seriously, with a slow and steady approach."
Two strategies helped keep Verb healthy during the pandemic. One was the amplification of its affiliate program for stylists.  Upon sending people to Verb's site, the program provides them 35% commissions plus 10% off for clients. The perk ignited sales while giving out-of-work hairstylists an income source. Moses shares a quarter of Verb's site revenue came from the program last year. It didn't hurt that the haircare category was solid last year. Data from The NPD Group shows prestige haircare sales climbed 7% in 2020 as prestige beauty sales overall slipped 19%. 
Serendipitously, Verb was shoring up its digital presence before the coronavirus. "We geared up online, but we never expected a global pandemic," says Moses. "Our brand awareness is really growing from the affiliate program and a rewards program we recently launched. We also have many positive reviews."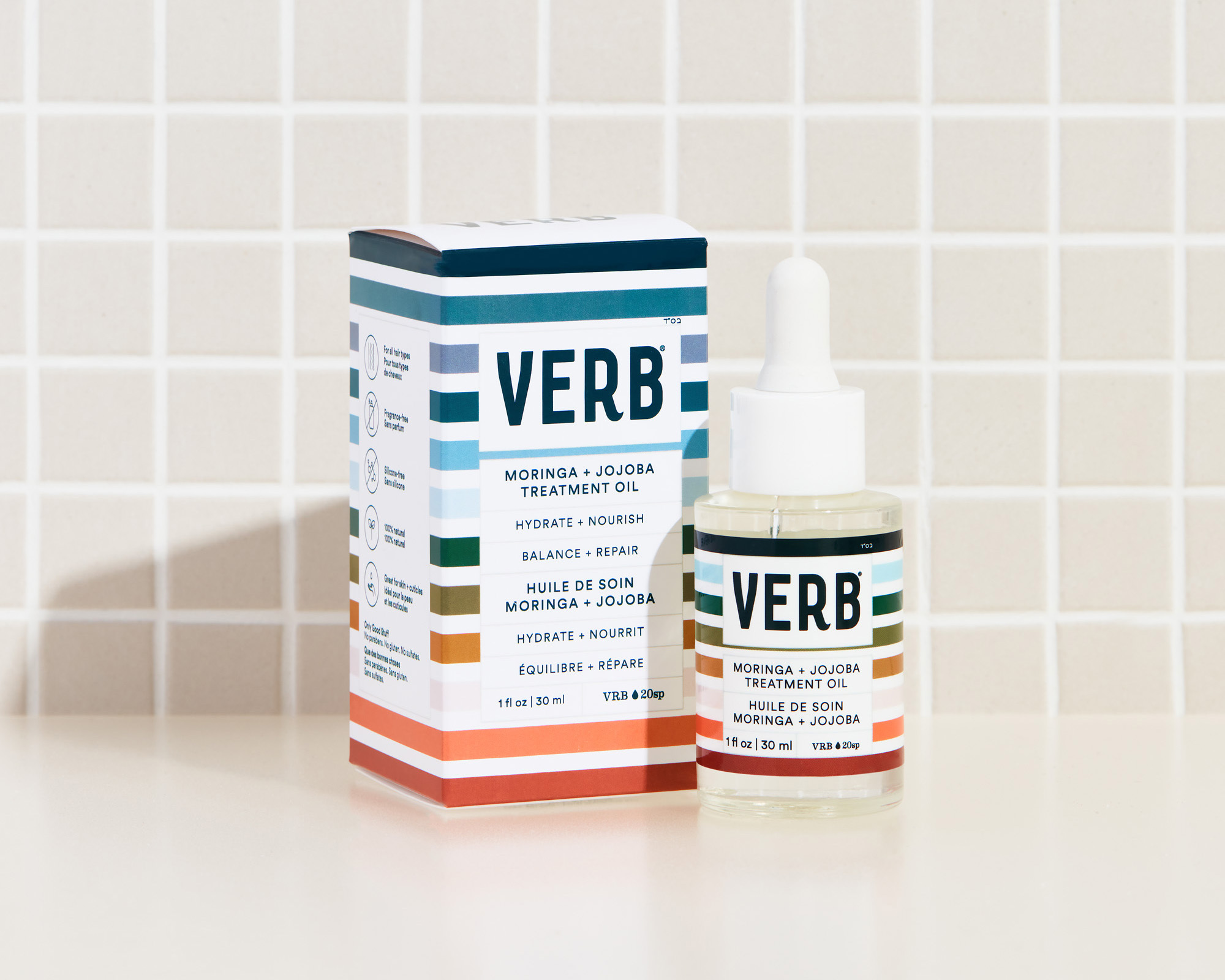 Verb revealed its returning customer rate year-over-year has jumped 33% online. Repeat purchases from loyalty members are two times higher than non-loyalty members. The average time on Verb's site has shot up 118% from its inception in 2019. Even though online sales have been buoyant, shelf space is "really valuable for brands with limited marketing budgets that rely on organic growth," emphasizes Moses.
Verb has been making moves on the product front, too. In a harbinger of innovations to come, the brand introduced its debut multiuse product, Moringa + Jojoba Treatment Oil. The primary function of the brand's first all-natural product is scalp care, but it can be applied to the body.
"We speak to hair type aggressively, whether you have fine hair, thick hair, wavy hair."
Attuned to the beauty industry's and consumers' rising eco-consciousness, Verb just wrapped up a One Tree Planet donation program that resulted in the planting of almost 8,000 trees, and it houses its Moringa + Jojoba Treatment Oil in a glass jar. However, Moses points out that glass isn't appropriate in every circumstance.
"90% of our bestsellers go into the shower, and we are not going to ask people to put glass in a shower," says Moses. "There are a lot of experts working on sustainable packaging innovation and, the minute they are available, we will jump on them."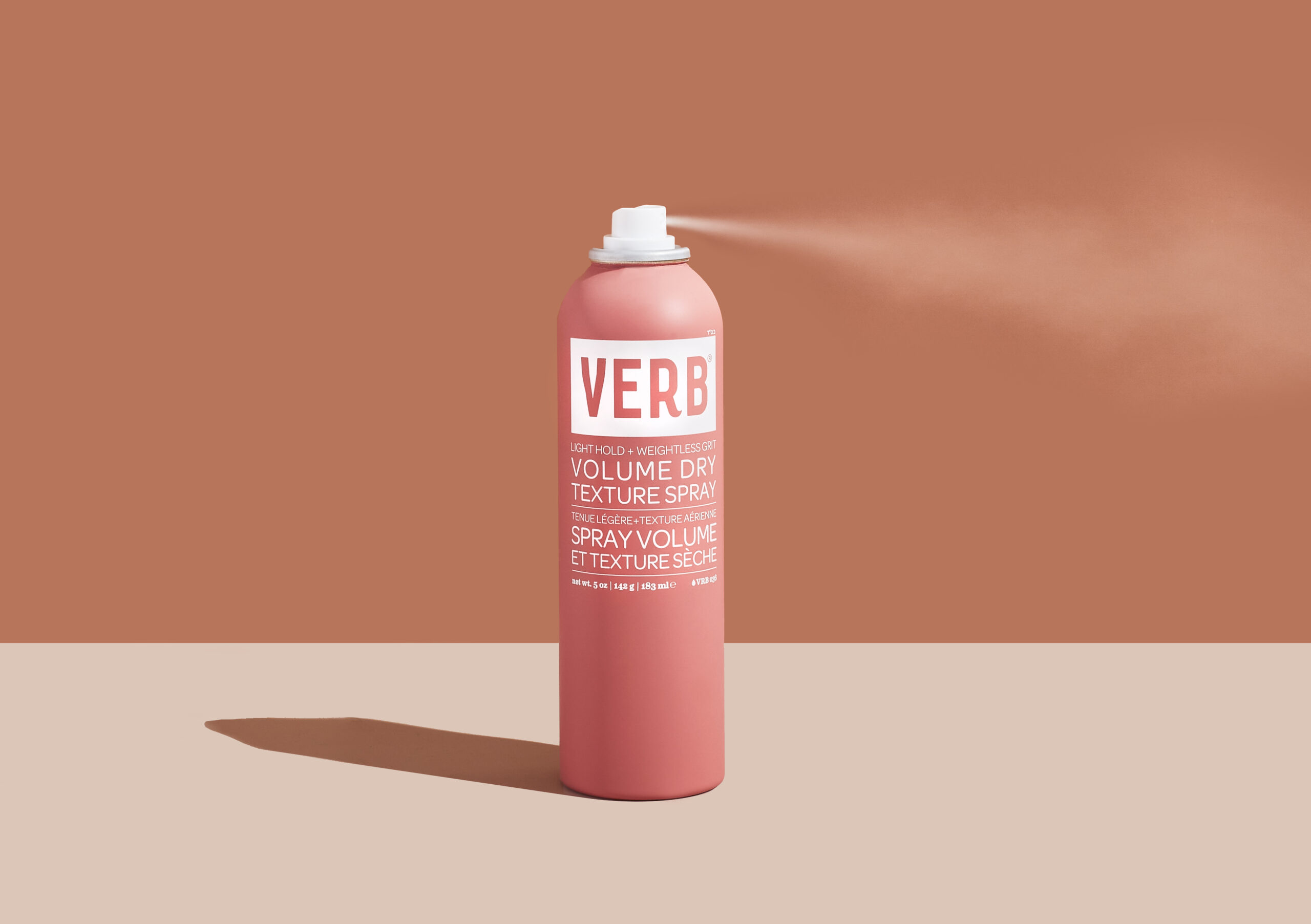 Over the past few years, Verb has reformulated its fragrances to be European Union-compliant, and two releases this year will be fragrance-free. The brand also recently received cruelty-free certification from PETA. International growth is on the horizon, and Verb recently traveled to Chile.
Moses points out that Verb's accessible pricing is key to its success, but so are clear and simple product names, and ease of use exemplified by the names. "When we launched a hydrating shampoo, we called it a Hydrating Shampoo," she says.
Verb's product assortment is inclusive of diverse hair types. "We speak to hair type aggressively, whether you have fine hair, thick hair, wavy hair," says Moses. "And we don't retouch any photos. When you see a before-and-after, it is real."