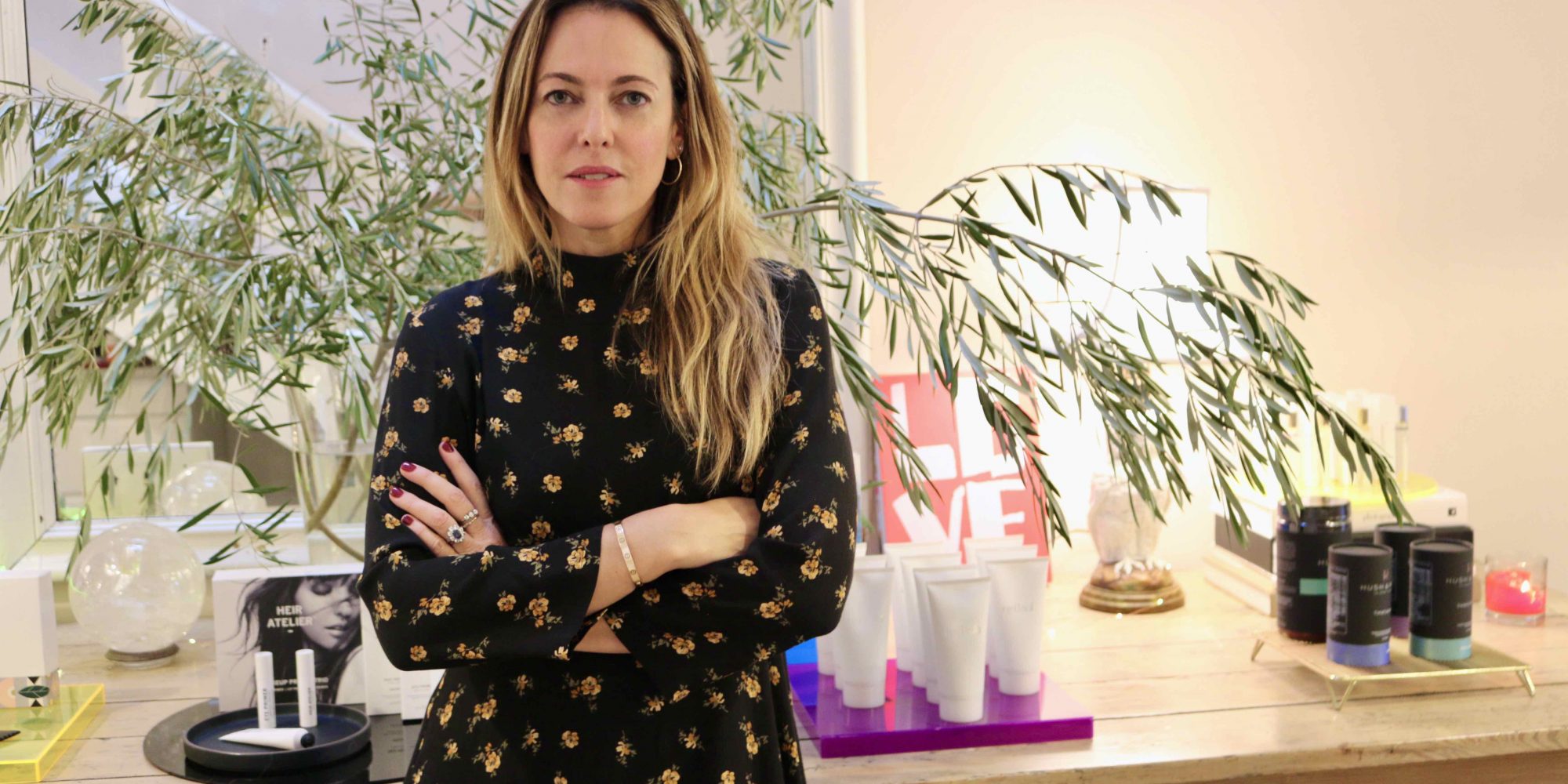 Veteran Beauty Editor Kelly Atterton's New LA Store Aims To Build Indie Beauty Brands' Businesses
There remains an analog interaction at the core of increasingly digitized beauty journalism: the deskside.
Kelly Atterton, beauty director of C Magazine and former West Coast editor of Allure, has experienced the rite involving a founder or representative sharing a brand's positioning and products hundreds of times—and she's not tired of it yet. In fact, she believes the ability of one-on-one communication to cut through the noise in the beauty industry is more relevant today than it's ever been.
"Even though we love our digital lives—and I love it just like everybody else—nothing is really better than connecting with somebody. I don't Skype with brands. It's all about having them tell me about their products in person, applying a sample on my hand and rubbing it in," says Atterton. "That changes fundamentally how I feel about a brand. I can get an email or a press release from a brand, but nothing competes with meeting them."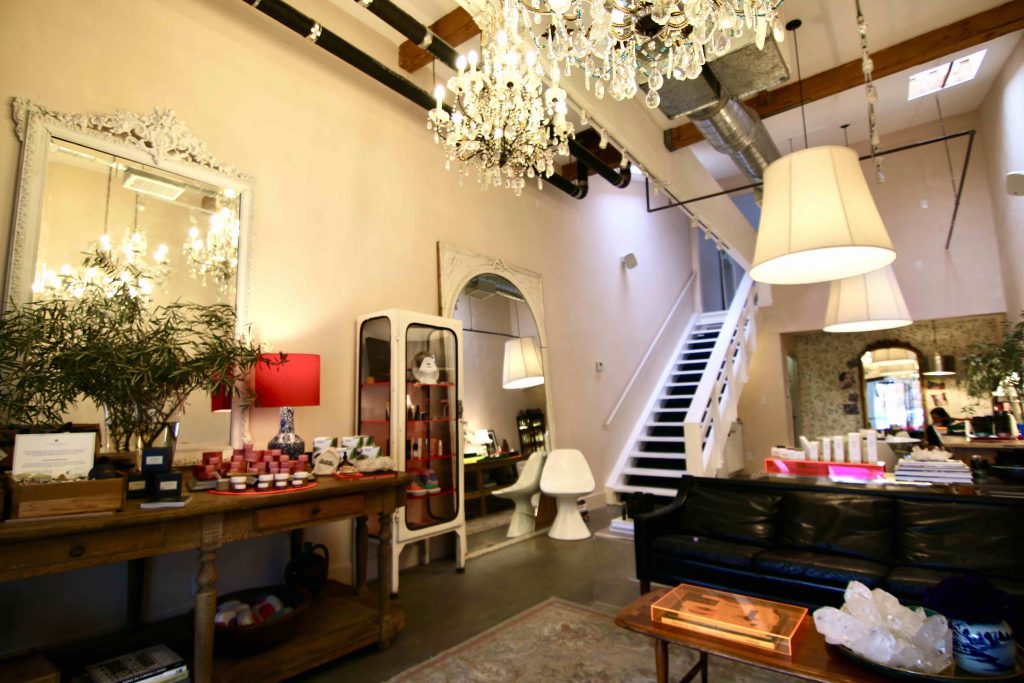 Atterton is so convinced of the deskside's power to convey brand concepts that she's putting the idea of it at the heart of her new namesake store in Los Angeles outdoor shopping complex The Glen Centre. At the 900-square-foot store, she's playing the representative's role by discussing emerging beauty brands' backgrounds with customers. It's a genre of customer service that goes far beyond picking the right shade of eyeshadow to match an outfit or serum for a specific skin type.
"Regardless of where I start with a brand, I leave caring about them to some degree at the end of a deskside. I will probably follow them on social media. I will probably tell someone about them," says Atterton. "Something that's missing in the retail environment is the opportunity to get invested in a brand because you're actually hearing about it the way a brand wants their story told. I can present a brand in the way that it's been presented to me."
Atterton is currently presenting the stories of 25 brands at her store, including Codex, Hush & Hush, Collective Laboratories, Iris&Romeo, Cultivate Apothecary, Wildling, Juna, Nomad, Retrouvé, Croon, Winged and Reflekt. She estimates the number of brands could rise to 35. Atterton stocks them on consignment for limited runs. She requests a three-month commitment and what she describes as a "small fee" per month to secure a spot. On purchases, Atterton commands 20%, and she forks over the remainder to brands.
"I want to be a place of discovery and a conduit to creating consumers for a brand. I don't need to be a place where a consumer buys their refills."
"It's not going to be overwhelming. There's going to be a handful of brands that you are going to learn a lot about as opposed to having a ton of brands that you are going to learn a little about," she says. "I love Sephora because I'm a beauty person, and I can spend hours there, but I can understand that, for someone who's not a beauty person, it can be scary. Part of appeal of the store is I've been in the business a long time, and I can provide expertise. I can't think of anybody who's in the retail space that's a beauty editor."
The plan is for brands to cultivate an audience at the store that endures in the wakes of their tenures at it. Atterton isn't setting up an e-commerce platform for her store. Instead, she's directing customers to brands' websites through the store's site. "I want to be a place of discovery and a conduit to creating consumers for a brand. I don't need to be a place where a consumer buys their refills," says Atterton, revealing sales since her store swung its doors open on Dec. 1 are exceeding expectations.
Personal contact isn't reserved for the educational deskside-style customer service. Atterton's goal is to schedule events and activities daily. Her store has a 200-square-foot treatment room, and renowned aestheticians Angela Caglia, Joomee Song, Kat Rudu and Sara Maxwell are rotating through it. Founders are welcome to access Atterton's space for panels, parties, focus groups, trainings and product demos. She says, "I had a vision for the space where I could be there and help the brands, but also it would be a space where brands can come in and make intimate connections with people in whatever way they want to by being present without the overarching pressure of building up big sales."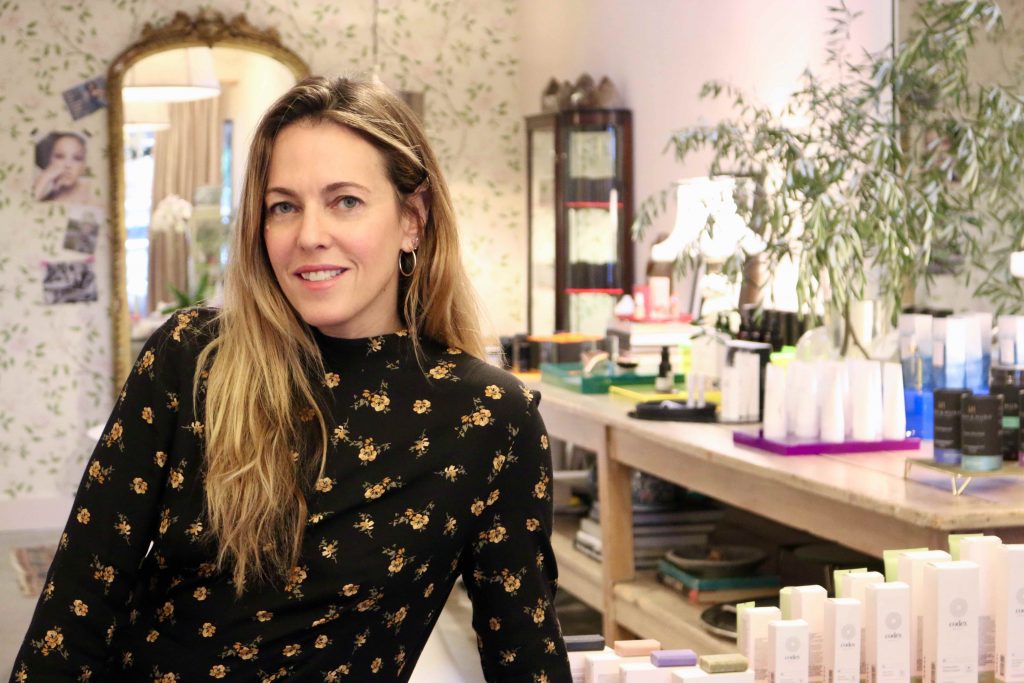 While the majority of Atterton's career has been spent as a beauty editor, the store returns her to her retail roots. The LA native worked at stores in the city beginning at the age of 13. It was through a job at the Polo flagship in Beverly Hills that she became acquainted with Crystal Lourd, née Moffett, a former West Coast associate editor at Vogue and fashion editor at Allure. Lourd introduced her to previous Vanity Fair fashion director Elizabeth Saltzman. Atterton's first media gig was as Saltzman's assistant.
"I thought I was going to be in fashion, but all of the beauty stuff would come into the office, and I would get so excited about it. Stila was the queen of beauty, and a suitcase arrived with everything from the line, and I nearly died," recalls Atterton. "A year into being there, Elizabeth said to me, 'You're not a fashion girl. You're a beauty girl.' I remember being crushed and thinking that was the rudest thing someone could possible say to me, but, of course, she was right." Following two years at Vanity Fair, Atterton jumped ship to Vogue before, almost two years later, heading to Allure. She stayed at Allure until 2016 and joined C Magazine the subsequent year.
About a year and a half ago, Atterton was approached about a beauty store, but couldn't settle on a format she considered differentiated enough to stand out on the retail scene. In the months since, multi-category retail startups such as B8ta, Neighborhood Goods and Showfields proliferated, and Atterton figured she could tweak their formats to concentrate on a beauty and wellness assortment executed to her preferences. When The Glen Centre invited her occupy a space in its complex, she decided to give retail a chance. Atterton says, "It could be my opportunity to bring what I do professionally into real life."
"I've always been strictly behind the scenes, and it's scary, but there comes a time when you have to follow your gut."
Atterton's store doesn't have the flash of Neighborhood Goods, Showfields and B8ta, which has been equated to a Sharper Image for direct-to-consumer brands. It's homey—and that's intentional to facilitate the intimate interactions it's intent on nurturing. Drawing inspiration from residential interior design, Atterton lays merchandise on large wooden tables by brand. Large mirrors decorate the walls; chandeliers illuminate the space; and a rug adds to the residential character.
The store isn't the only entrepreneurial endeavor Atterton is embarking on. She will soon launch a tween and teen skincare brand called Rile with five products. Eleven years ago, Atterton was convinced there was a gap in the beauty market for a clean skincare line aimed at tweens and teens. Of course, "clean" wasn't a widespread term at that point, and she received advice that the teen and tween segment was too small to warrant shelf space at stores. Online distribution was nothing like it is now.
Atterton remains convinced there's a gap in the beauty market for clean teen and tween skincare. A mother of three, she's regularly asked by fellow parents for clean skincare product recommendations for their children, and she draws a blank. And online distribution has enabled niche brands to reach consumers without stores in the middle. Atterton says, "I loved that beauty was getting greener and cleaner, and Glossier came out and showed you can be a direct-to-consumer brand and thrive. That really struck a nerve with me."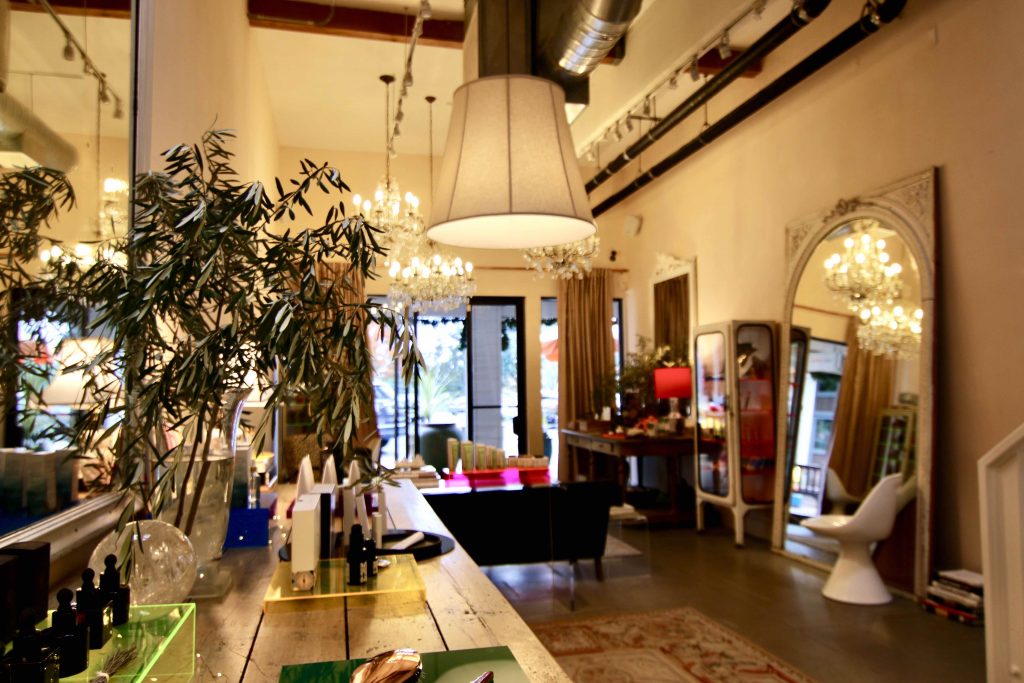 Ultimately, Atterton's husband Edward persuaded her to take the brand plunge. She reports, "My husband said, 'I'm so tired of you telling me you have good ideas, and we watch someone else becoming a billionaire from them.'" Atterton's comparatively humble objective isn't for Rile or her store to become a billion-dollar business. Referring to the store, she says, "A success is people enjoying being there, and brands feeling that they are getting something out of it."
Atterton admits expanding her responsibilities outside of a masthead is nerve-wracking, but she's ready for the challenge. "The week after I signed the lease, I had a giant lump in my throat. I was scared shitless. It's putting myself out there in a way I've never done before," she says. "I've always been strictly behind the scenes, and it's scary, but there comes a time when you have to follow your gut."