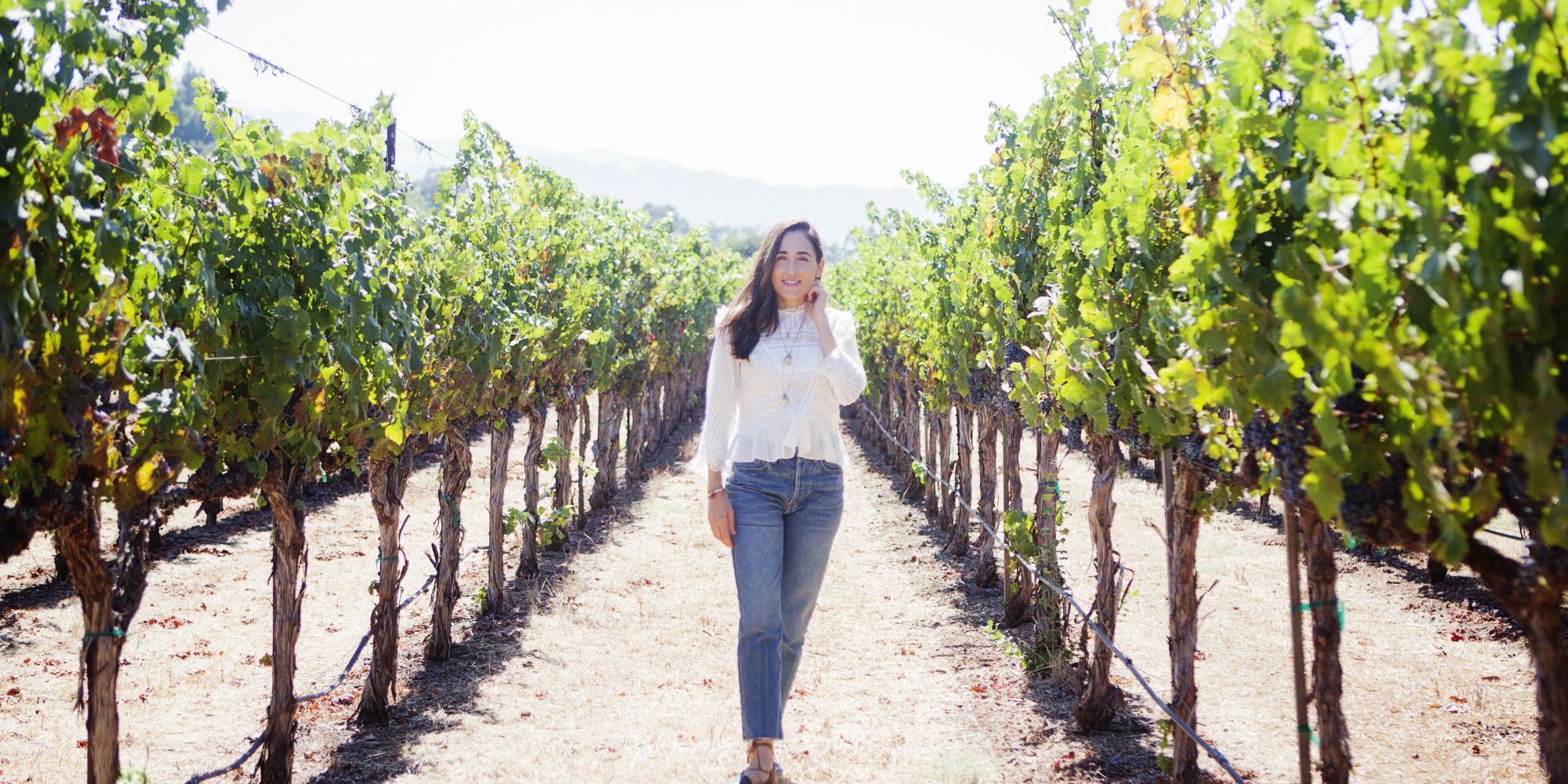 Scrupulous Sourcing, Careful Store Selection, Spam Email And A Single SKU Spark The Rise Of Vintner's Daughter
Much of the skincare on the market is the equivalent of boxed wine. Its contents are of questionable origins. It might get the job done in a pinch, but doesn't inspire loyalty. It's a disposable buy and looks dismal on the countertop. Vintner's Daughter founder April Gargiulo, whose family produces top-rated Cabernet Sauvignon in the Napa Valley, cultivated the brand's Active Botanical Serum as the antithesis of Franzia with premium ingredients and strong shelf appeal women spend hefty sums on to maintain an enduring glow. "I'm comfortable with a formulation process that's lengthy and doesn't take short cuts," she says. "I understand luxury as something made from the finest ingredients by the most skilled artisans in the most methodical, thoughtful, old-age ways." Gargiulo has certainly upped the ante for the natural beauty segment. She dished to Beauty Independent about how she did it.
Launch date: March 2014
Sales growth 2017 vs. 2016: 150%
Total retail doors: 100
Development timeline: Active Botanical Serum took two and a half years to perfect. "It started with me wanting something with uncompromising quality. I was really pushing on the activity and performance," says Gargiulo. "I was working with two of the very finest formulators and saying to them, 'I don't care what it smells like. I really don't care what it looks like. I don't care how much it costs. I want it to work, that's all I care about.' The way we formulate is very unique because we begin with whole plants, and we own our own formula."
Hiccups along the way to success: Early on, Gargiulo had trouble finding a lab that would work with her. "Everyone was like, 'Just use this freeze-dried powder. It's the same thing, but it's so much cheaper and faster. It's sweet what you want to do, but we don't do it that way,'" she recalls. "Consistency is really important to me. If a woman is paying $185 for something, they should know that every time they purchase the product it's going to deliver. In order to do that, you have to have a lot of testing. If I were to make something in my garage, I wouldn't have those testing facilities. There was no way I was going to move forward without a world-class lab."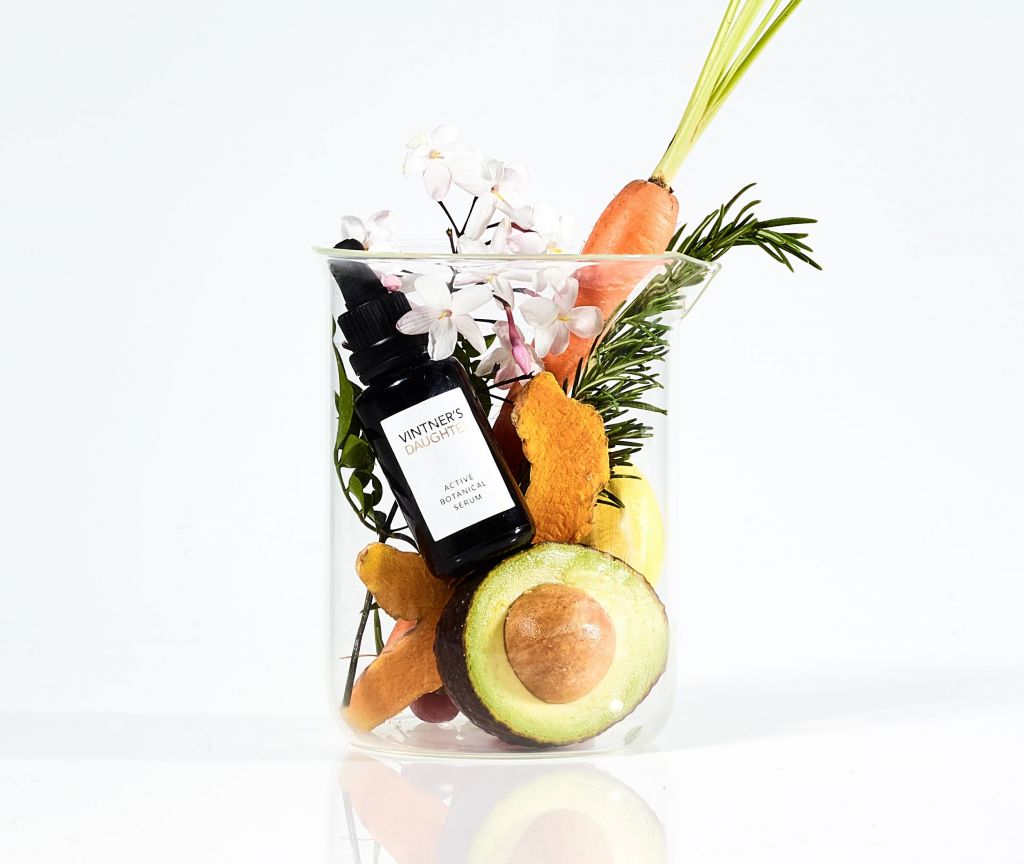 The single SKU decision: A busy entrepreneur and mother of two, Gargiulo doesn't have an abundance of extra minutes for a 10-step skincare regimen and believes most people don't either. "I wanted 10 steps in one," she says, elaborating, "I don't want to create products just to take up room on a shelf. I'm not trying to have a bigger shelf presence. I'm trying to change people's lives. I know that sounds dramatic, but, really, I don't want to create a product unless it has a dramatic effect on someone's skin."
Retail strategy: CAP Beauty was Vintner's Daughter's first retail account, but the brand pursued retailers across merchandise segments, including kitchen goods and fashion, as long as their locations fit the brand's sophisticated sensibility and had staff committed to the product. "My drive was to go to small, independent boutiques that had passionate teams invested in education," says Gargiulo. "Active Botanical Serum is a complex product. It's not a product sold based on one active ingredient and used on a square inch of your face. It has 22 hero ingredients and 60-plus constituent hero ingredients. It needs an educated salesperson and a customer who is open to it."
Critical press placement: Three years ago, Victoria Lewis wrote the article "The Face Oil To End All Face Oils" for Into The Gloss. "Victoria had been assigned a story about grapeseed oil in skincare. My husband Mitch said, 'Did you get that email I sent you? Look in your spam folder.' So, I look in my spam folder, which I never do, and I see an email from an intern at Into The Gloss about the story. I was thinking, 'This is a joke.' I'm not a vision board girl, but, if I had a vision board, Into The Gloss would be right in the middle," says Gargiulo. "I talked to Victoria and told her we weren't right for the story because we're not just about grapeseed oil. When I hung up, I thought, 'Did I just convince Into The Gloss not to write about us? I must be crazy.' Then, three or four weeks later, I wake up and literally hundreds of orders were coming through. A good day then would have been 30 or 40. Retailers we were interested in started to take notice. Violet Grey, Goop, Cult Beauty came on board."
TheVintner's Daughter's $185 price tag: At Vintner's Daughter's launch, Active Botanical Serum was one of the highest-priced serums on the market. Since then, Gargiulo has noticed other serums surpassing its price. "If I had used normal beauty margins, it would easily be $400," she says. "I didn't understand how margins worked in the beauty business. I was like, 'We're going to work off of a 50% margin, and that's awesome.' That's very unusual. If you are talking to a department store, they're used to 70%, and we can't really operate in that world [of margins]. Our cost of goods is so much higher that we just can't do that."
Packaging design: Gargiulo took a cue from wine bottles and chose dark glass for Active Botanical Serum. "I wanted the highest protection I could get and, with the label, I always wanted something simple and straightforward," she says. "It was about creating something really, really high quality from what's inside to the bottle."
Social media strategy: Gargiulo handles Vintner's Daughter's social media. The brand focuses on Instagram. It pays little attention to Pinterest or Facebook. "We don't have an influencer program. We tell our story, and it's not too mapped out. It probably should be, but the truth is it's not," concedes Gargiulo.
Brand name: A common misconception is that Vintner's Daughter is named after Gargiulo. She's the daughter of Jeff and Valerie Gargiulo, owners of Gargiulo Vineyards in Oakville, Calif. The brand name actually references her daughter. Gargiulo was pregnant at Vintner's Daughter's inception.
Lessons from Vintner's Daughter's rise: "You have to have a really clear vision of your product, what your product does and how it sits within the market. You have to love your story, and you have to want to tell it," says Gargiulo. "It's so interesting when people say to me, 'You've got a great story.' I'm like, 'It's my life. What do you mean I've got a great story?' There are so many stories in the beauty world that are invented out of nothing, right? So, it's important to own your point of view."
Retailer take: "Vintner's Daughter is truly a special product in that it does it all: anti-aging, anti-inflammatory, clarifying and more," says Kathryn Dickinson, owner of Aillea. "There is good reason the editors adore it and customers are fiercely loyal to it. April's product knowledge, careful process and meticulous standards make this product a true standout."