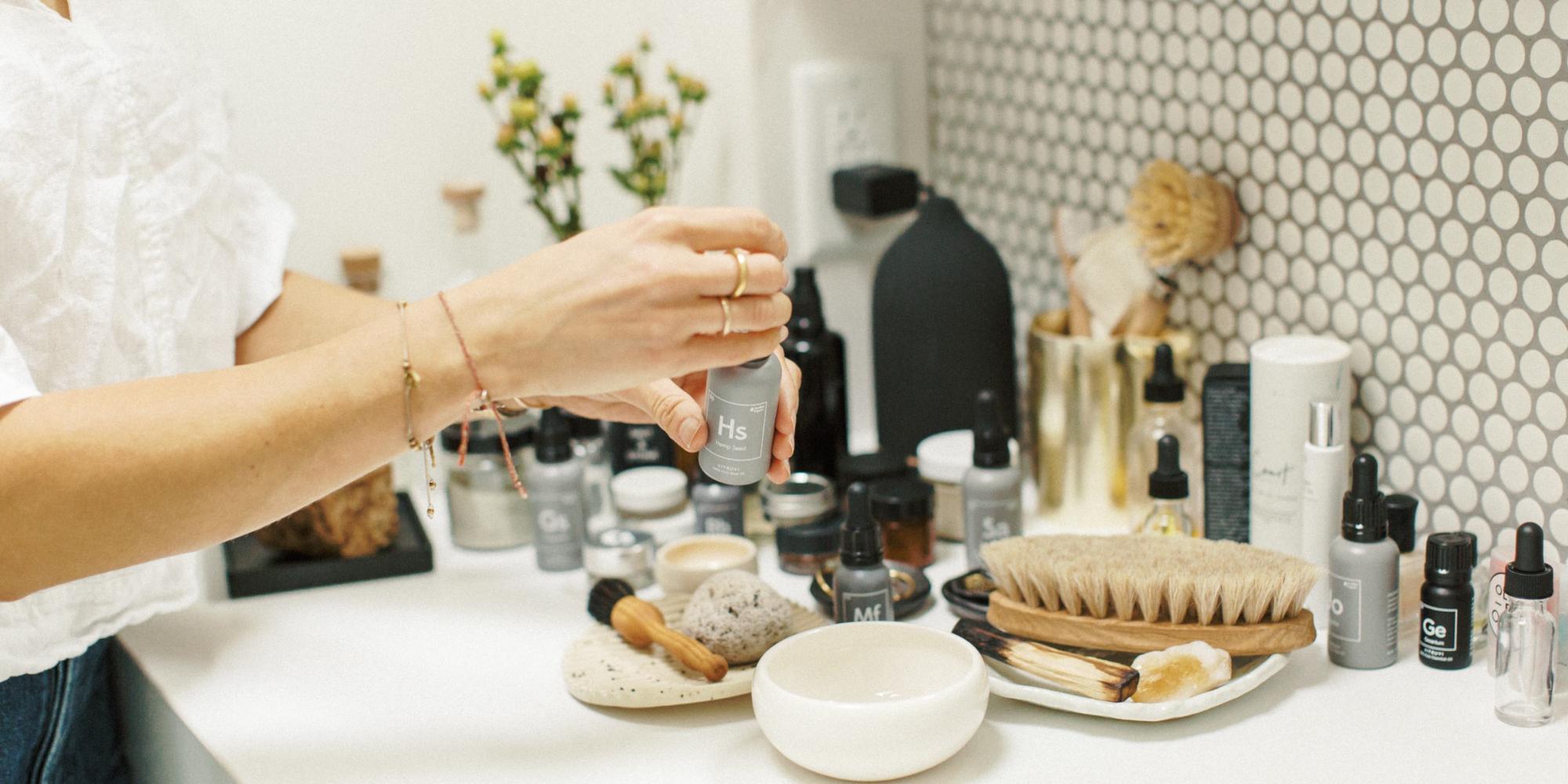 Vitruvi's Dynamic Skincare Merges DIY And Customization Trends For The Most Millennial Beauty Mashup Ever
People aren't defined by one thing. Vitruvi doesn't believe their skincare should be either.
The essential oil specialist has introduced Dynamic Skincare, a customization concept handing control over products to customers by providing them the tools to mix various formulas at home to suit their skin. The concept is centered upon three steps: The first lets customers choose a base oil; the second allows them to select one to three concentrated oils targeting specific issues like redness, blemishes, dryness and environmental damage; and the third involves picking one to two essential oils for aroma and benefits such as balancing, brightening and soothing.
"When I went to create a skincare line for Vitruvi, I hit a roadblock. Our customers are the nicest, smartest people in the world. They know what they want and need. Instead of designing a single SKU and expecting a 40-ingredient product to keep up with them, I wanted to create skincare that was as dynamic as them," says Sara Panton, who founded Vitruvi with her brother Sean. "For me personally, my skin changes with hormones, stress or what I eat the night before. I think it's dated to think you can expect one product to keep up with your skin needs."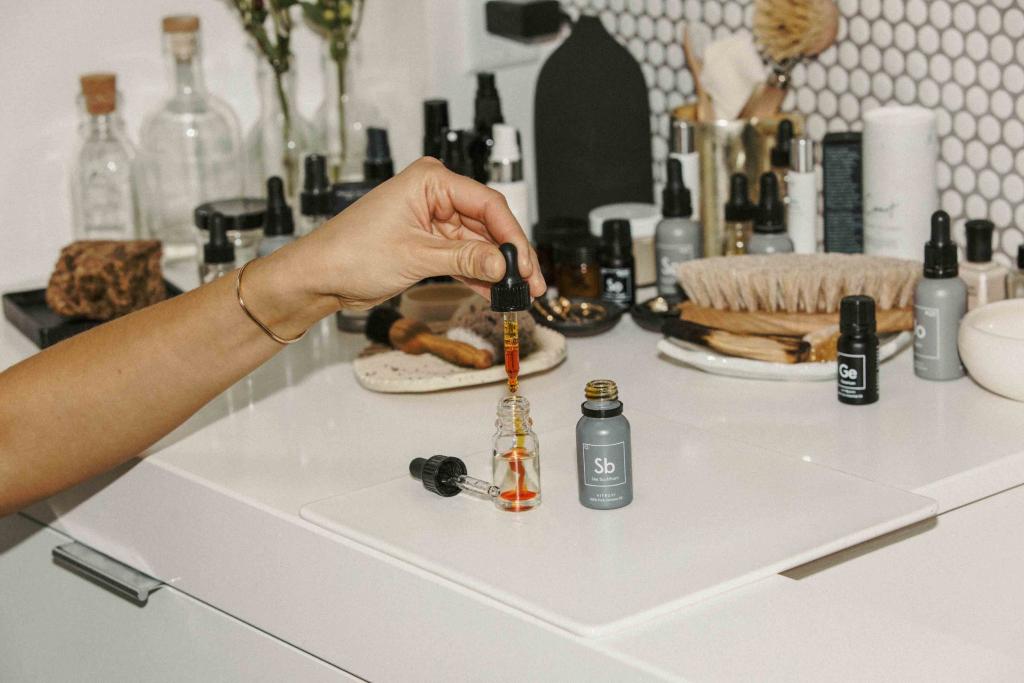 Unlike many customization concepts in which brands supply the final products and customers decide on elements of them, Vitruvi's Dynamic Skincare delivers ingredients to customers, and they assemble the ingredients to finalize their products. The building blocks of Dynamic Skincare are the oils sweet almond, hemp seed, avocado, jojoba, apricot kernel, grapeseed, meadowfoam seed, rose hip, evening primrose, blueberry seed and raspberry seed, and essential oils geranium, lavender, ylang ylang, frankincense, cedarwood, tea tree, lemongrass, grapefruit, bergamot, sweet orange and lemon. Panton reveals there are over 1 million ingredient combinations possible.
"My skin changes with hormones, stress or what I eat the night before. I think it's dated to think you can expect one product to keep up with your skin needs."
Customers kick off Dynamic Skincare by taking a quick quiz that asks questions about their skin type and goal, the time of day they use oils, desired scent, and preferred base, concentrated and essential oils. The quiz suggests ingredients along the way to simplify the process. After customers finish the quiz, their Dynamic Skincare face oil comes in at less than $125 for a 100-ml. size. A dropper bottle is thrown in at no extra cost.
Panton asserts the price isn't so high that customers will feel their Dynamic Skincare products are too precious to apply or that they can't part with more cash to add oils to amplify them. "As a digital-first brand that cuts out the middleman, we are always looking to offer the best quality at a price that makes it affordable," she says. "A woman can put on the face oil she wants and not just use a small amount. She can really crave out time for herself with Dynamic Skincare."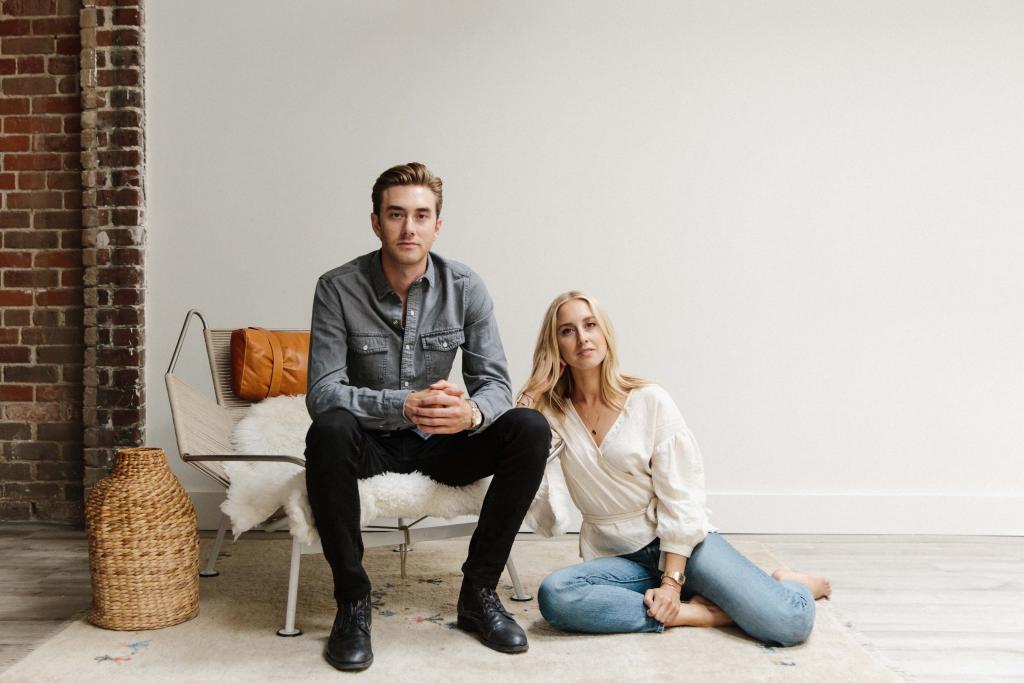 A majority of Vitruvi's business is done through its website, but the brand has a substantial presence in traditional retail. Its distribution network spans close to 300 retailers online and offline, including Goop, Urban Outfitters, Nordstrom, Anthropologie and Sephora. Established in 2014, Vitruvi, a participant in the Sephora Accelerate program last year, started while Panton was in her initial year of medical school and learning about the science of scent. The brand was stocked by retailers almost immediately, and Panton left medical school to focus on it with her brother bringing in business expertise. Vitruvi is headquartered in Vancouver, Canada.
"To be able to customize and make something that's completely for your skin is really important for customers today. It's seen in homewares, food and fashion. You can spend money in so many different ways, why not create something that's tailor-made for you?"
There's a possibility Dynamic Skincare could enter brick-and-mortar locations, and Panton says Vitruvi is perfecting the in-store format and retail rollout plan. She tried its customization system on 24 women in 24 hours for Vitruvi's Dynamic Skincare marketing campaign, giving her insight into the in-person experience, and its effectiveness for women running the age and skin concern gamut. The women and their Dynamic Skincare facial oils are pictured on Vitruvi's site.
Customization has been a blazing trend in the beauty industry with skincare, fragrance and haircare brands jumping on the bandwagon to woo millennials figuring they know the products right for them better than beauty companies do. An analogous trend in the essential oils segment, do-it-yourself product development has been common as customers tinker with individual essential oils or blends to personalize essential oils remedies.
Dynamic Skincare places Vitruvi at the intersection of the two practices, and Panton proclaims the brand strives to be "the leader in pure raw goods for women to customize." "People want simpler ingredients, and they want to know exactly what's in something. They don't want any small font or asterisks, just pure ingredients," she elaborates. "To be able to customize and make something that's completely for your skin is really important for customers today. It's seen in homewares, food and fashion. You can spend money in so many different ways, why not create something that's tailor-made for you?"
Feature image credit: Britney Gill Photography