Voice Shopping: How To Join The Conversation
It's not the time for beauty brands to quiet down. They must make their voices heard or risk losing out on sales that are spoken, not clicked or rung up in person.
Voice assistant technology such as Amazon's Alexa, Google Home and Apple's HomePod stands to ignite a major shift in how customers engage with brands and make purchases, and experts argue the change is happening at a surprisingly fast clip. In 2018, more than one-third of consumers plan to make purchases on a voice-controlled device, according to research from Walker Sands, and 21% of consumers think virtual assistants will improve their shopping experience, according to research from mobile app developer GPShopper.
While the concept of voice shopping or conversational commerce might seem futuristic, the rate of adoption is expected to be fast and competitive, and that there are ways for brands of all sizes to join the conversation today.
"It will be no different than searching Google on your computer or looking something up on your mobile device," says Michael Malinsky, co-founder and chief executive officer of KF Beauty, owner of Wunder2, a brow powerhouse on Amazon. "The whole direction where it's going is where it will not remain an anomaly, but literally be as acceptable as any other interaction with technology we currently have. Shopping will be as simple as confirming verbally."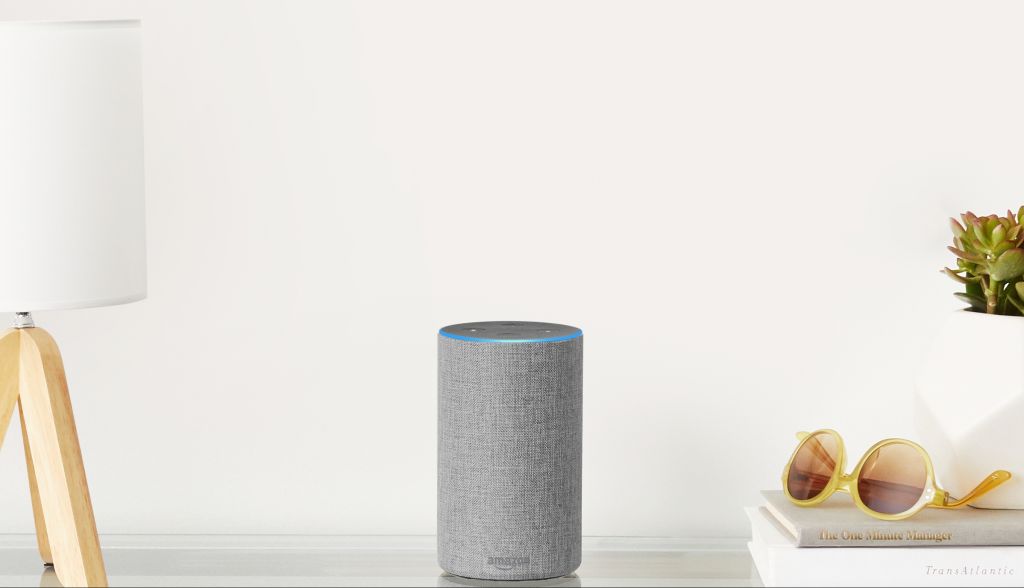 In December, Wunder2 became one of the first cosmetics brands to introduce voice capabilities using Amazon's voice assistant Alexa, which are referred to as Amazon skills. Customers can find and enable skills in the Alexa app and on Amazon's website or, if they know the exact name of the skill, can say, for example, "Alexa, enable Beauty Tips skill." Amazon provides tools for developers to create new skills and offers forums for people to collaborate.
For Wunder2's skill, people with an Amazon Echo can say, "Alexa, what is the beauty tip of the day?" to hear beauty tips and discover products. A customer could ask for a makeup tip for cold or hot weather, for a glamorous look or focus on an area such as the brow or lip.
"Our products on voice assistants relate to non-intrusive tips, ideas and makeup suggestions rather than blatant product placement," says Malinksy. Customers can also shop for Wunder2's products on Amazon using Alexa.
The beauty space, which tends to offer relatively low-cost goods, is suited to voice content. Brands can aid in discovery by sharing advice and making product recommendations, and customers can easily replenish specific products or make appointments for services.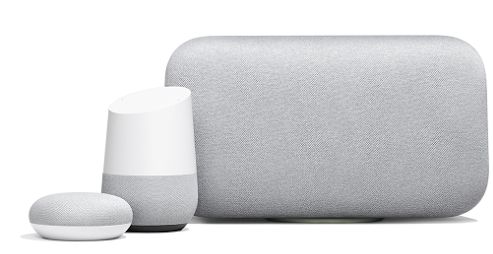 "I would recommend getting on the Alexa platform as soon as they can and start experimenting with content," says Vasili Shynkarenka, CEO of Storyline, a service that helps people build Alexa skills without having to code. If brands wait to jump on voice commerce, they may get squeezed out by the competition. Shynkarenka says, "It's very similar to the domain name war we're having nowadays, but even worse. In a year from now, it would be tough to find a good invocation name for the experience you want to create." The invocation name is what a user communicates to call up an Alexa skill.
Many of the early voice entrants have focused on content that's advice-driven and similar to what customers might find on a brand's blog. In November, Hearst launched My Beauty Chat sponsored by L'Oréal Paris. Users can say, "Alexa open My Beauty Chat," or "Alexa, ask My Beauty Chat for a tip," to hear morning and evening briefs from Hearst magazine editors and features on L'Oréal products.
Hair color startup Madison Reed took a similar approach. Users, who don't need a Madison Reed account to participate, can say, for example, "Alexa, ask Madison Reed what are the latest blog post titles," and the skill will read recent content from the brand.
European Wax Center customers can book appointments or check their point balance via voice using "my EWC," a companion to the company's mobile app.
For a small brand, jumping into voice shopping doesn't require a major investment, says Mark Webster, CEO and founder of Sayspring, a provider of design and prototyping software for brands developing voice-controlled offerings. Access to the service is $25 a month, but he points out the product is targeted at the development teams of established companies rather than beauty entrepreneurs just getting off the ground. Webster adds that there are independent developers who can build Amazon skills similar to the way one might hire someone to create a website or app.
An independent developer isn't necessary, though, Webster says. As long as a product is available on Amazon, a brand can use the ability to shop using Alexa as a call to action in marketing materials, meaning they can remind customers to ask Alexa to buy the product on Twitter or Instagram or in an advertisement.
Webster's primary advice is for brands of all sizes is to be mindful of names. "The name that you use for your company or for a product needs to be something that is easily understood by a voice assistant. Make sure it's easy to pronounce and doesn't have weird spellings or sound like other words," Webster says. For instance, although a customer might be looking for a lipstick from MAC by saying "MAC's lipstick," a voice assistant might hear "Max."
Webster says that names like Garnier or Eucerin, which introduced a "Eucerin Skin Care" skill to offer tips and product recommendations, are perfect examples. "I have known that brand for 20 years, but I don't know that I've said it out loud," he muses.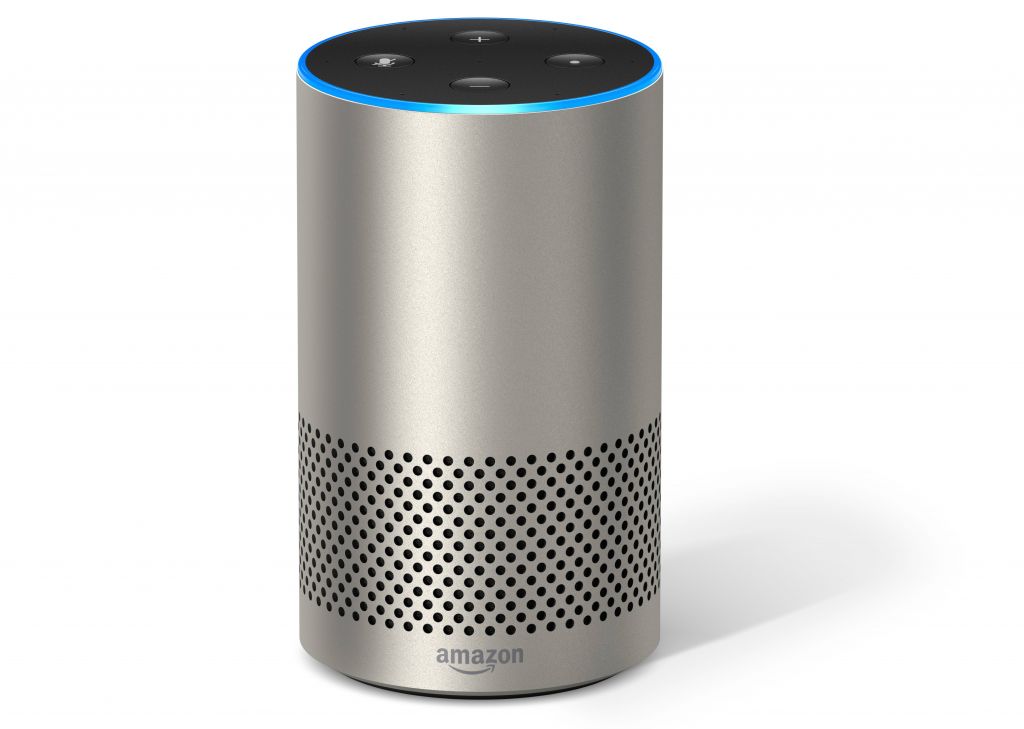 Webster emphasizes that brands should take advantage of existing platforms and infrastructure. "Whatever platforms you are using to power your store, you should also be thinking about how those platforms will handle this transition to voice," he says. Merchants using Shopify to power an online store could eventually have the ability to shop on Alexa as a feature that is natively baked in, much the same way that Shopify websites are automatically mobile-responsive. It is already possible for companies to build something that lets customers order products through Alexa somewhere other than Amazon, but only if the company already has a customer's payment information saved.
"If I was stylist on [discovery and booking service] Styleseat, I would ask them if they would support an Alexa skill. I would never advocate to an independent stylist to develop your own booking software, or your own app or own website," says Webster. "I wouldn't suggest a small brand of any sort to build something custom. I would figure out how to leverage the options that are already there, and I would evangelize to the platforms I already use."
Webster continues that the consumption of audio content is on the rise. To tap into the rising interest in audio content, a brand could create a podcast on a service such as anchor.fm that could be accessible on voice platforms. He says Alexa now largely dominates the market, although Google is catching up. Apple's Home Pod, the most recent to the market, uses Siri, but Webster says it still "feels really early" to worry about voice in the Apple ecosystem.
Before diving into voice, experts say it's important for brands to have a clear sense of what would be helpful to the customer. "Understand your customer and your engagement model first" before exploring the technology options, says JoAnn Martin, vice president of retail industry strategy at retail consultancy firm JDA Software.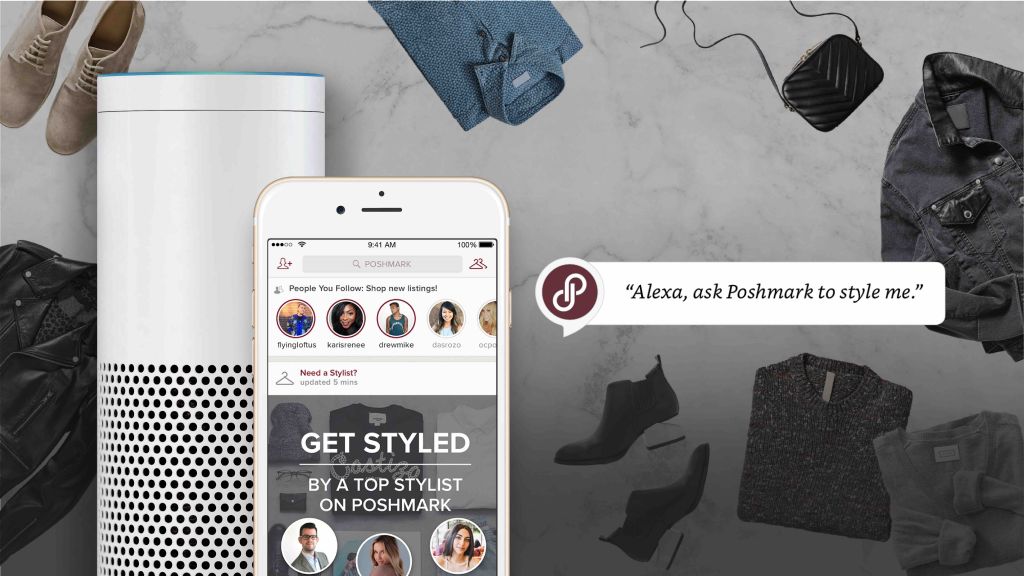 Most shopping activities fit into two buckets: A search for something specific or something new, details Tracy Sun, co-founder of Poshmark, a social-shopping platform that allows independent stylists to sell clothing and beauty merchandise. Poshmark recently introduced the ability for users to initiate a styling session using Alexa. Sun reports she's witnessed an "overwhelming need" from customers to be styled, but cautions against getting "carried away with tech" unless it resonates with the customer.
"It's all about your customer. How do they interact, and how can it make the customer's life better?" says Sun. "If you don't know, then perhaps you aren't ready to embrace that technology." She mentions that, while voice shopping isn't "the new normal" yet, it can be fruitful for an emerging brand that wants to keep on top of the younger generation.
"Amazon is spending billions of dollars on Alexa because they believe voice is the future of shopping, and Google thinks the future of search is voice," says Webster of Sayspring. "Even six months from now, we will be in a completely different world. It's crazy not to think about it. The idea of being a part of someone's first five minutes of the day will be valuable, and there's this opportunity to carve out voice as a new space."
Takeaways
Smart-home voice assistants from Amazon, Google and Apple will are projected to increase in popularity in 2018 and in the years to come.
Conversational commerce and the ability to find and purchase products using the voice is becoming accessible at a rapid pace.
Experts recommend brands of all sizes think about the best ways to leverage this new technology, whether it's through advice and recommendations or making it convenient for customers to book appointments or replenish products.
Services are available to help brands build voice-assistant offerings, but brands can already take advantage of the ability to shop using Alexa in marketing materials and can add voice-shopping components on existing platforms.
As voice shopping becomes more popular and competitive, brands are wise to actively consider how a product or company name sounds when spoken.