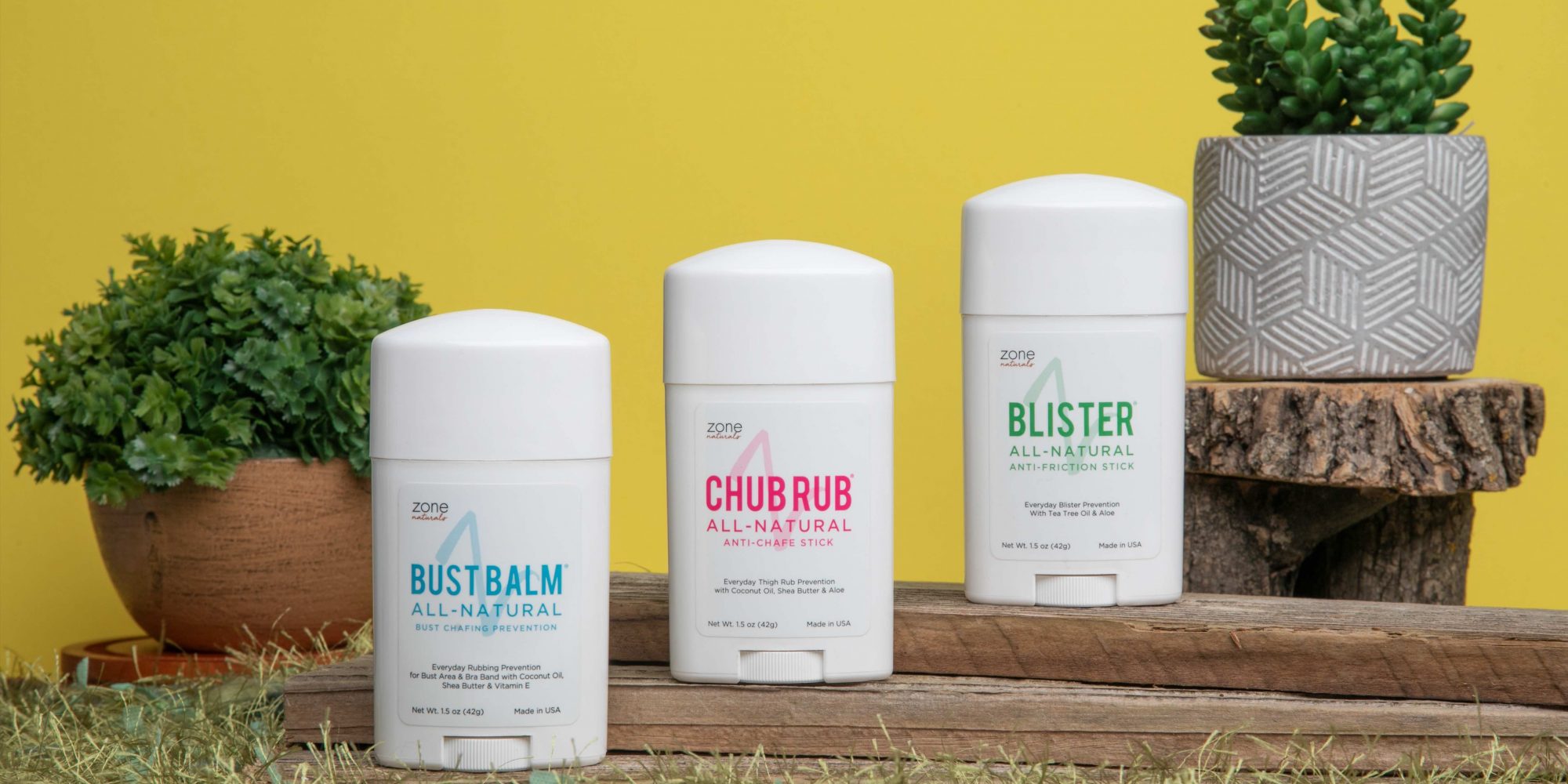 Walmart Is Embracing Plus-Size Personal Care By Bringing In Zone Naturals' Chub Rub Anti-Chafe Stick
In a domestic women's apparel industry forecast to generate almost $191 billion in 2020 sales, the plus-size segment commands a roughly 20% share, severely underrepresenting the some 70% of American women in the segment.
The beauty industry is no better. Projected to top $90 billion in revenues this year, women of size barely register a blip in its campaigns and product development. Prominent exceptions are Revlon's decision to tap Ashley Graham as a spokesmodel, and the brands Megababe and LoveAnyBody carried by Target. But the body positivity movement is on the march—and, next month, it's taking a significant step forward with plus-size personal care specialist Zone Naturals launching in 1,000 Walmart stores.
"Zone Naturals is an all-natural brand for everybody at every size every day," says Joe Freeman, CEO of MedZone, the Lenexa, Kan.-based company behind the brands Zone Naturals, SweatZone and MedZone. "I want to be the Burt's Bees of the plus-size community. They have great distribution, a loyal following and great products."
Zone Naturals is heading to Walmart's skincare section with Chub Rub, an anti-chafe stick priced at $12 with coconut oil, shea butter and aloe. The brand's selection outside of Walmart extends to Bust Balm Chafing Prevention, Blister Anti-Friction Stick and Friction Anti-Chafe Stick. MedZone owns the trademark on the term "chub rub" and doesn't shy away from using it.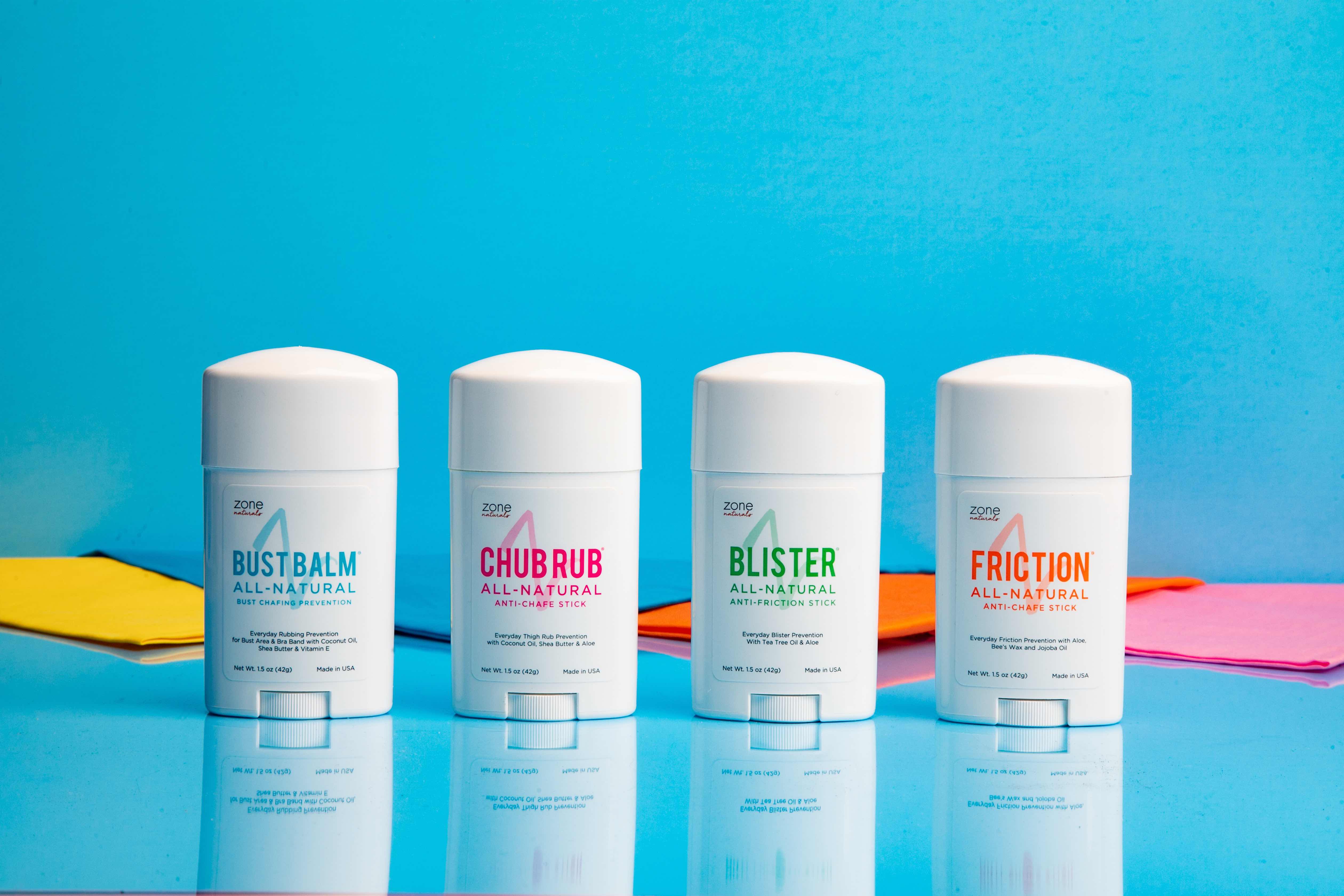 "Many people don't want to talk about chub rub. People not in the plus community cringe and go, 'Is that a bad word?' Chub rub isn't a bad word at all," says Freeman. "We want to talk about it in a respectful way. That's why we are listening to the voice of the customer to inform what we do. We want people to know we are here for you, and together we can figure out the best things to come up with for you."
MedZone didn't originally start out in plus-size personal care. Athletic trainer and physical therapist Tony Harris founded it in 2001 with topical products, specifically ChafeZone, PainZone, BurnZone and BlisterZone, directed at members of his profession and their clients. Freeman, formerly CEO of a division of MidCountry Bank, acquired MedZone in 2015. The father of four had a bigger vision for the company.
"My kids are all athletic, and I would go to sporting events, and see kids who are stiff and sore, and getting chafed. As a sports dad, I thought, 'Could we help when my 15-year-old son is playing on a turf field in 100-degree heat and getting chaffed?'" asks Freeman, continuing, "How do we get these products to youth athletes across the country?"
"I want to be the Burt's Bees of the plus-size community."
Shortly after purchasing MedZone, he upgraded its logo and packaging to improve its mass appeal. He also expanded its assortment, which is currently closing in on 25 products. In the summer of 2019, MedZone introduced Zone Naturals and SweatZone, a brand aimed at crossfitters and other fitness buffs with a Waist Trainer and Workout Enhancing Balm. Freeman isn't finished creating brands, and MedZone is slated to release a fourth brand in the summer this year. He says, "If there's an opportunity to help people building from the foundation we have, we will be entrepreneurial and go after it. We are scrappy."
Early in Freeman's tenure at MedZone, it became clear to him that the chafing, blistering and additional friction-related issues athletes experience are common conditions for plus-size consumers. The company could reach a broader audience and address needs that were largely unmet by tweaking its products for plus-size women. It enlisted them to guide formulation, design and imagery, according to Freeman, mentioning Zone Naturals' natural positioning is a result of consumer feedback. The brand doesn't rely on polished models in its marketing. Instead, it showcases regular people applying its products, Chub Rub in particular, in normal situations like wearing dresses.
In the near future, Freeman predicts Zone Naturals' sales will be "even" with MedZone and SweatZone. However, he believes the brand's business could ultimately lead the pack. Freeman says, "It's a unique niche, and this shopper is buying two or three products, whereas an athlete might buy one or two." As a whole, MedZone attained double-digit percentage leaps in sales for the last two years. Freeman declined to disclose its exact annual sales.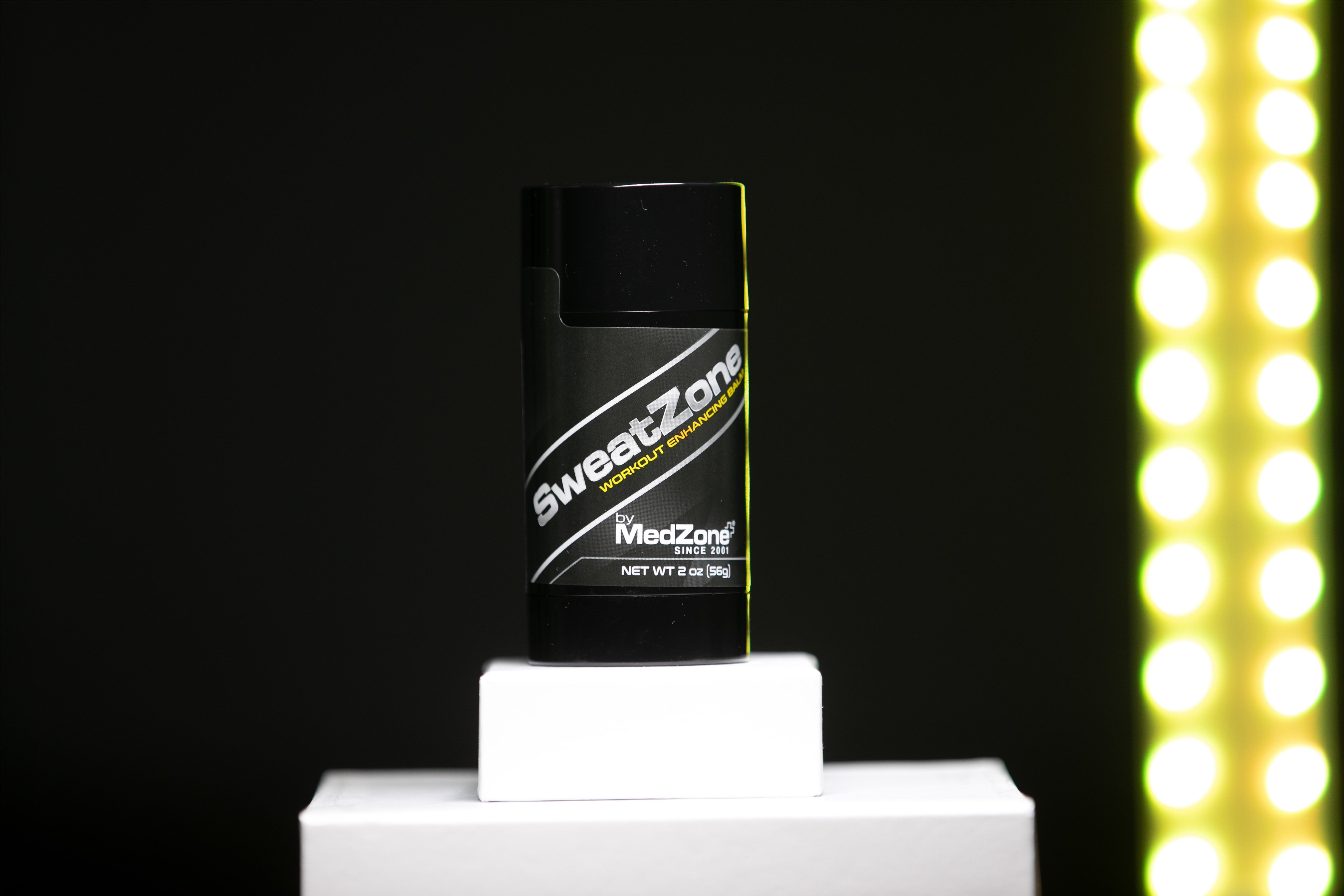 Walmart has been a key revenue driver for MedZone. Three years ago, Freeman presented MedZone to the retailer at Open Call, the event connecting companies selling products supporting American jobs with buyers. Walmart initially rejected MedZone, but Freeman didn't let the setback deter him. He kept in touch with Walmart and, two years ago, the chain picked up its ChafeZone product.
Today, MedZone's Walmart footprint exceeds 3,000 locations with its namesake brand's ChafeZone product, and SweatZone's Workout Enhancing Balm in stick and cream formats. Currently, its merchandise is housed in the sports aisle. Zone Naturals marks its first offering that will break into beauty departments inside stores. Online, MedZone's products are available on the websites of its brands and Amazon. Direct-to-consumer outlets constitute a minority of sales.
Freeman has ambitious plans to grow MedZone's plus-size personal care presence substantially. He's interested in spreading Zone Naturals in the mass-market retail channel beyond Walmart. And he's considering putting out a premium plus-size personal care brand that could enter prestige beauty stores.
"We want to be the dominant player for skincare devoted to the plus-size community, and we are working hard to get there," says Freeman. "We have good momentum out of the gate, but we have a long way to go."