Waterless Beauty Brand Kate McLeod Brings Its Bestselling Daily Stone Moisturizer To Sephora
Solid moisturizer specialist
Kate McLeod
is bringing its bestselling Daily Stone to Sephora's website as the prestige beauty retailer deepens its sustainable beauty roster. 
The rose- frankincense- and neroli-infused waterless body cream is part of the retailer's Clean + Planet Positive program, an initiative introduced last summer building upon the Clean at Sephora ingredient standards by putting the spotlight on sustainable practices across brands' supply chains. Shaped like a stone, the 3.5-oz. body cream is priced at $45 and housed in a reusable bamboo canister. A mini 1.5-oz. stone is $14, and refill stones are $38. 
Ideas for the product and its packaging were born in the kitchen literally and figuratively. A former pastry chef, McLeod originally whipped up prototypes for the body cream in the kitchen at her former Brooklyn apartment. Bamboo spice canisters inspired the vessel that encases it, and cheese cloth inspired the linen wrap it's swathed in. 
"From making this in a little pot over my stove in Williamsburg to being on Sephora online in a little over three years, it's amazing," says McLeod, who launched the brand in 2018 with friend and former consultant Nichola Gray, now Kate McLeod's co-founder and COO.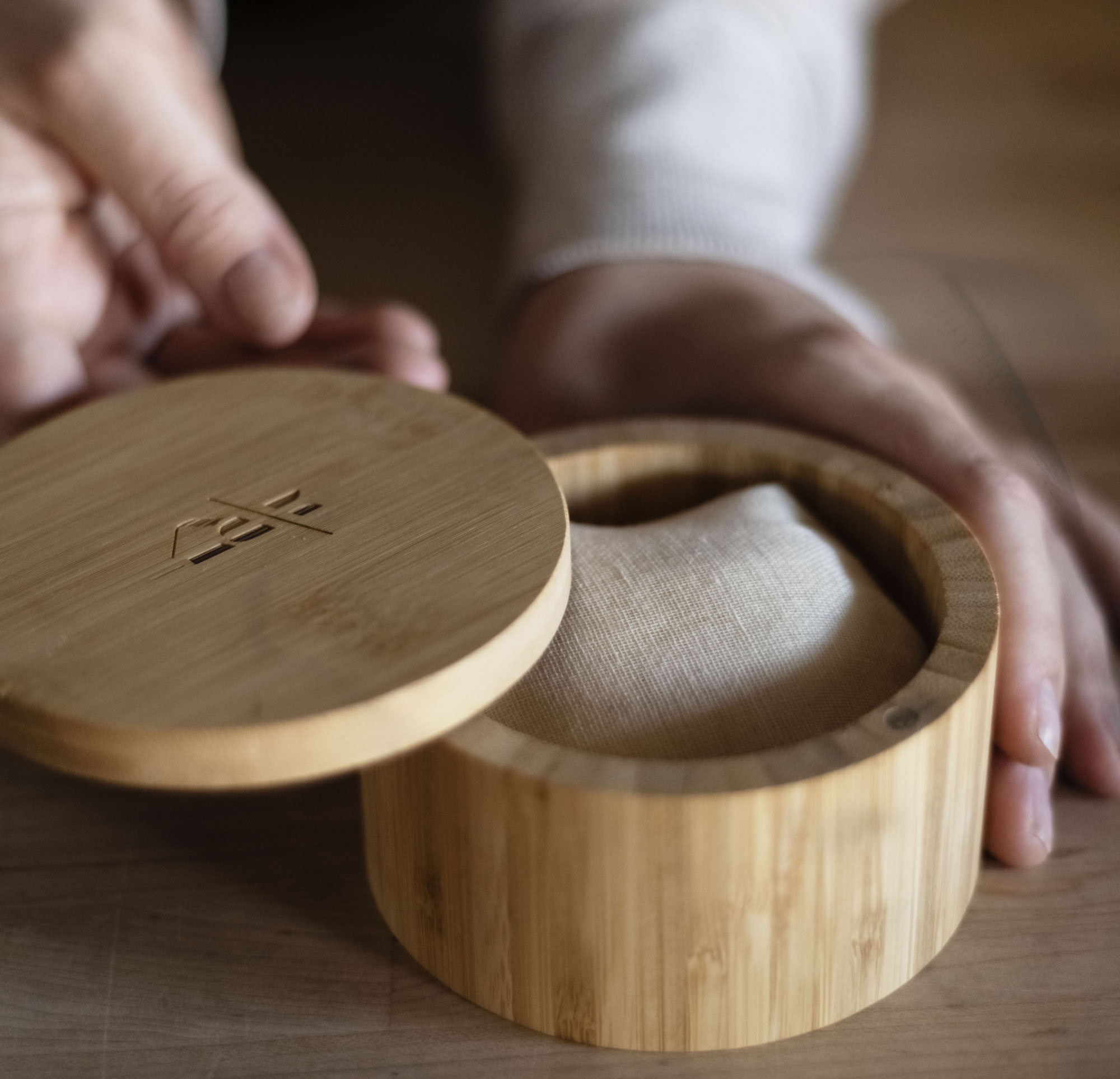 "With its sustainably focused, innovative Body Stone moisturizer, Kate McLeod helps clients optimize their self-care routines with products that are good for their skin and the environment, too," says says Cindy Deily, VP of skincare merchandising at Sephora. "We look forward to introducing this brand to our Sephora community and know that it will be a wonderful addition to our Clean + Planet Positive assortment." 
Last year, Kate McLeod registered strong growth, enabling it to consider bigger retail partners. The brand has been available at Goop, Onda Beauty, Tenoverten and H2o Closet. It's sold out twice on QVC as well. Gray shares its 2021 sales roughly quadrupled to wind up in the $5 million to $10 million range. Sephora was top of mind for the brand, but McLeod worried that the LVMH Moët Hennessy Louis Vuitton-owned retailer wouldn't grasp the essence of the brand.
"I thought they were going to be this corporate giant and that couldn't have been further off the mark. This is more than a moisturizer for me. It truly is a daily practice. Sephora is interested in that aspect," says McLeod, continuing, "One of the things they said to us in the very beginning was, 'We're so happy  you're not another brand with 27 products that you're going to be launching. We love that you do one thing, you do it really, really well. You own this space.' They had received stones and had used them and shared them with friends. They got that this is taking the solid moisturizer to a different level. We're doing this in a luxury way."
Kate McLeod will have a branded landing page on Sephora's site. Although the site currently only sells Daily Stone in two sizes, Gray says the brand worked with the retailer to use the online space strategically for education. The educational elements featured on it are a video, photography and infographics that demonstrate the application process and refill system.
"This is a really different product," says Gray. "It's different in terms of its formulation. It's a waterless concentrate. It's a different type of packaging system that actually required a level of care and intention in terms of its launch. We aligned on starting with that bestseller that Kate launched with, and then we'll do another push in June to add in some additional Stones."
The June product push will include Sleep Stone and Sex Stone, which is slated to join Sephora's new sexual wellness online category. "We're starting really small, but we feel that gives the customer the opportunity to really understand what it is," says Gray. "We're focused for the launch on product education because we know that, once someone makes the leap and buys the product, they come back again and again. We see such high retention." 
Kate McLeod called upon its most loyal customers—those that have purchased from it over five times—to write reviews for Sephora's site. There are also reviews from members of the Sephora Squad, a collection of beauty enthusiasts and influencers selected by the retailer, on the site. Kate McLeod seeded its products with Squad members aligned with it as well as engaging influencers in its preexisting network to tell its unique story. 
"The big opportunity with Sephora is that we're delivering this message of sustainability and environmental impact to a much broader audience," says Gray. "There is general skepticism among consumers these days around clean beauty. How can we show up for Sephora and bring some of our community to Sephora and create a greater level of trust in them as a brand and initiatives that they're driving?"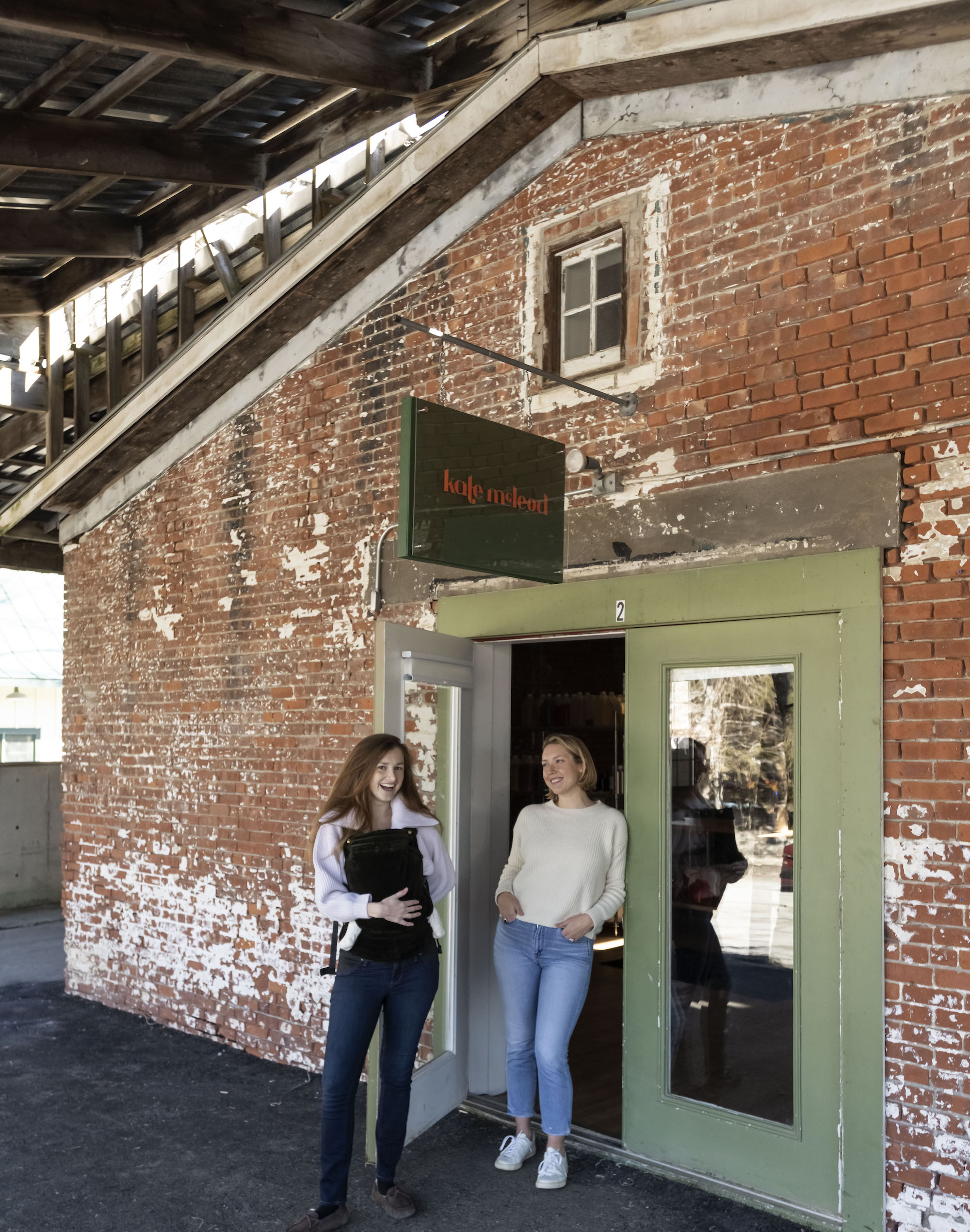 Buoyed by the Sephora partnership, Kate McLeod is projecting another year of robust growth. At the moment, 15% of the brand's revenues are from its wholesale operations, but Gray expects that business to double with the Sephora launch. She says, "As far as overall growth, we expect to 2X to 3X revenue in 2022. Just from our Q1 results, we're definitely on track to achieve that." 
Kate McLeod has been bootstrapped thus far. Its arrival on the market was funded with $100,000 from the co-founders and McLeod's mother. Two years ago, the brand built its own production facility in New York's Hudson Valley dubbed Butter Atelier after cocoa butter, the main ingredient in its Body Stones. Admittedly initially dubious about the choice to bring production in-house, Gray is now enthusiastic about the ways Butter Atelier sets Kate McLeod apart.
"We feel very competent in our ability to continue to scale through that manufacturing operation. People were really skeptical of it when we launched. They were like, 'You need to go to a contract manufacturer,' but we have a much lower carbon footprint than peers. We haven't had the supply chain issues and the stock-outs that our peers have. We're able to get a new product from Kate's kitchen to market in less than two weeks," says Gray. "That's something we do really differently. I never thought I would be so passionate about local American manufacturing, but, as the world has been evolving, I feel like we're really ahead of the game."